Top 11 College Websites for High School Students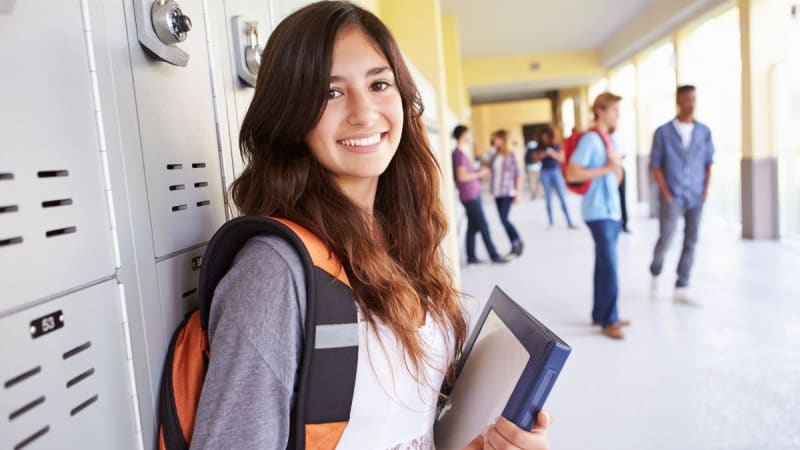 High school students, we share 11 of the top college websites that will help you prepare for your college journey.
If you are a high school student preparing for college, you have a lot on your mind: getting financial aid, applying for scholarships, choosing the best school for you. You have a lot of important decisions to make and a lot to get done. Fortunately, whether you are at the selection, application, or enrollment stage of your college journey, there are tons of great online resources to help you on your way.
Some of the best online resources for college-bound students can not only make the admissions process easier, but they can make it fun.
You can check out our own comprehensive resources on subjects like College Admissions, Financial Aid, College Selection, and more. Or you can read on for a look at the top college websites that every high school student should visit.
Top 11 College Websites for High School Students
Tired of making endless pro-con lists to determine which college is the best fit for you? Use College Navigator's side-by-side comparison tool to analyze your top college choices and see which school meets your needs. College Navigator is sponsored by the National Center for Education Statistics and is home to a wealth of information about almost every college and university in the country. Build maps, search for specific program availability, and use their spreadsheet tool to customize your search.

This site is the holy grail for finding information on standardized testing, financial aid, and college profiles. If you have a question about higher education, College Board has the answer. The organization has been around since 1900, and still remains relevant today because of the partnerships they have with over 6,000 educational institutions in the United States and internationally.

Picking a college major is hard, but finding information about different majors is easy, thanks to College Major 101. This site indexes program profiles from top-ranked universities, industry publications, and career options for over 100 majors to help students select the major that best matches with their goals and interests.

Completing the FAFSA (which stands for Free Application for Federal Student Aid) can be an overwhelming task for parents and students alike. The Federal Student Aid website is run by the Department of Education and allows students to keep track of information about loans, scholarships, and federal aid all in one place. The website also offers step-by-step instructions about applying for financial assistance to help students maximize the amount of money they can put towards their education. Most importantly, the FAFSA website will be your primary portal for submitting your federal financial aid forms and materials.

Transitioning from high school to college requires a lot of writing. Emails to admissions counselors, application essays, and financial agreements are just a few of the things high school students are expected to compose as they prepare to enter college. Grammarly helps make sure that all of those communications are error-free and clearly written. College applications are hard enough. With Grammarly, typos are one less thing to worry about.

Set yourself up for success in and after college with College Entrepreneur 101. This blog is dedicated to students looking to set a strong entrepreneurial framework for later business success. The site offers advice on a wide range of topics from the best strategies to prepare for college to the fundamentals of setting up a nonprofit. College Entrepreneur 101 has advice on nearly every topic of interest to high school students as they begin their college journeys.

If you are looking for advice on how to learn effectively in college or how to increase your productivity levels, College Info Geek is the place for you. This wide-ranging blog has college packing lists, advice for dealing with roommates, and tips for staying organized. Check out this website before you head off to start your first year in college. Whether you are attending in person or online, College Info Geek can prepare you to take on any challenge that college throws your way.

Having the right professor can make or break a class, especially if you are new to the field and need help building a strong foundation. Using Rate My Professors to see what other students think about an instructor's methods, personality, and level of expertise can be helpful as you register for classes. Knowing that you will have a knowledgeable instructor to explain complex subjects can help set your mind at ease and let you focus on learning.

Tackle Chaucer, Hemingway, and Steinbeck with ease. Bright Notes guides make difficult literature accessible to all students with helpful introductions to the author and the work, character summaries, plot guides, chapter overviews, test essay and study Q&As, and more. With 220 titles available, Bright Notes cover the top classics—and if not, there's also SparkNotes.

With so much of learning and education moving online, it is more important than ever for students to hone their digital literacy skills. Google Applied Digital Skills has over 100 lessons on everything from online study skills to internet safety. These video lessons are completely free of charge, and students can pick the lessons they are most interested in straight from their personalized dashboard.

Studying for high school and college-level courses has never been easier with Khan Academy. This website is backed by the College Board and offers in-depth modules on everything from multivariable calculus to macroeconomics. Using Khan Academy to prepare for classes allows students to learn at their own pace and repeat videos as many times as needed to feel confident about their mastery of the content.
If you are just starting your college search journey, you may also want to check out the 11 Best College Search Tools.
Parents, we haven't forgotten you! If your child is just starting their college search journey, check out the 10 Best College Websites for Parents.
We also strongly recommend bookmarking Inflection so you can stay tuned as we explore college life, discuss controversial topics, and add to our constantly growing library of study guides and study starters.