Universities and Colleges in Pennsylvania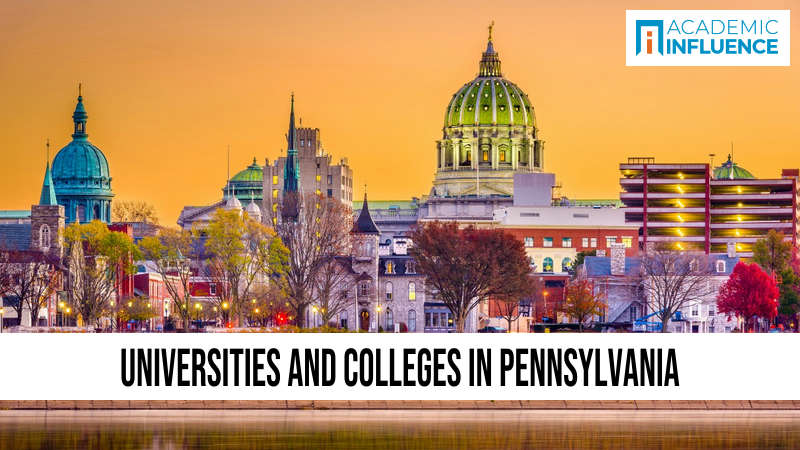 Find the best colleges and universities in Pennsylvania that meet your preferences and needs. Find Pennsylvania's best school for your major!
Colleges and Universities in Pennsylvania
As the nation's second state, Pennsylvania's history runs deep. It's here where Betsy Ross made the first American flag and the Declaration of Independence was signed. The Keystone State is also home to some culinary delights, including whoopie pies, soft pretzels, and the famous Philly cheesesteak. Students looking to earn their degree in Pennsylvania will undoubtedly enjoy what the state has to offer.
Prospective students hoping to earn an associate, bachelor's, master's, or doctoral degree have over 100 higher learning institutions to choose from. The largest public university is Pennsylvania State University, or Penn State, with a tuition of $18,000, and a student population of over 95,000 across its campuses. As a private institution, the University of Pennsylvania, or simply Penn, is known for its medical, nursing, social work, and business fields. Tuition is $56,000, and the school boasts a 95% graduation rate. Students can also attend one of the more than 60 religiously affiliated schools, such as Villanova University or Lafayette College, each with a tuition of about $53,000. Some of the most affordable colleges in the state include the Curtis Institute of Music and the Talmudical Yeshiva of Philadelphia, with tuitions set at $3,000 and $9,000, respectively. Though the average tuition for college in Pennsylvania comes in above the national average, those who practice medicine in underserved areas may qualify for up to $100,000 in loan forgiveness through the Pennsylvania Primary Care Loan Repayment Program.
Check out the state's top programs and learn more about earning your degree in Pennsylvania.
Find college admissions consultants in your state.
What are Pennsylvania's Colleges & Universities?