These cybercrimes threaten life, endangering the security of hospital patients and the entire community, which depends on the emergency department's continued operation.
This shows that hackers and cyber attackers will stop for no one.
In the United States, there are over 500,000 positions that need to be filled. In Pennsylvania alone, there are more than 13,000 job openings.
As the world becomes more digital, this trend is anticipated to continue. Data indicates that there are 3.5 million vacancies for cyber security jobs worldwide.
The lack of cyber security experts worldwide risks vital infrastructure safety, national security, and individuals. The possibility of cyberattacks on crucial services, energy grids, healthcare systems, and government agencies and organizations is a significant worry due to the ever-expanding digital ecosystem. The frequency, sophistication, and expense of cyberattacks have increased, leaving unprepared organizations scurrying to safeguard their critical information and systems.
With more than 13,000 vacant job positions, you can find plenty of cyber security jobs almost anywhere in Pennsylvania. Whether you're a seasoned professional or just getting started, Pennsylvania's broad employment market offers hope for anyone hoping to build a name for themselves in the field of cyber protection.
Back to Top
Pennsylvania Colleges Answering the Demand for Cyber Security Degrees Online
We've identified 10 colleges with online cyber security bachelor's degrees in Pennsylvania. Online degrees offer students in Pennsylvania maximum flexibility and convenience so they can study while working without sacrificing quality.
These programs are offered by some of Pennsylvania's top ranked colleges like Thomas Jefferson University and Robert Morris University. For more about Pennsylvania colleges visit The Best Colleges in Pennsylvania.
Back to Top
Cyber Security Financial Aid for Pennsylvania Students
Because cyber security is a very in-demand field, undergraduate students can expect a pool of financial aid opportunities, from federal student aid to various types of cyber security scholarships. Some of the most well-known scholarships for Pennsylvania students include:
This is among the most popular financial aid opportunities given to outstanding cyber security students. The National Science Foundation funds this program and covers up to two years of a student's bachelor's degree. Scholarship recipients receive an annual stipend, a professional development allowance, and must fulfill a government service obligation after graduation to strengthen federal cyber security.
The AT&T Foundation STEM Scholarship aids upper-division students in Pennsylvania's PASSHE institutions who wish to pursue careers in computer technology. This scholarship is open to Pennsylvania residents studying full-time in STEM fields, and applicants need at least 60 credits with a 3.0+ GPA. Selection considers transcripts, financial need, and a 200-word essay on the positive impact of their STEM degree in related industries.
The annual prizes from the Electronic Security Association Youth Scholarship range from $2,500 to $7,500. It is open to high school seniors who intend to work in the security industry, particularly cyber security, and to the kids of employed members of the public safety community. Essays about the effects of having a parent who works in security are expected of applicants.
Back to Top
Pennsylvania Cyber Workshops and Conferences
As a developing tech hub, Pennsylvania offers several cybersecurity workshops and conferences dedicated to enriching the abilities of seasoned and aspiring cyber security professionals. These gatherings act as forums for cyber security-related knowledge exchange, networking, and discussions.
Some of the most influential cyber security conferences in Pennsylvania include PATechCon, SecureWorld Philadelphia, Philadelphia Cyber Security Summit, Philly Tech Week, National Cyber Forensics and Training Alliance Cyber Crime Forum, and BSides Philly.
To keep updated on other cyber security conferences in Pennsylvania, visit InfoSec.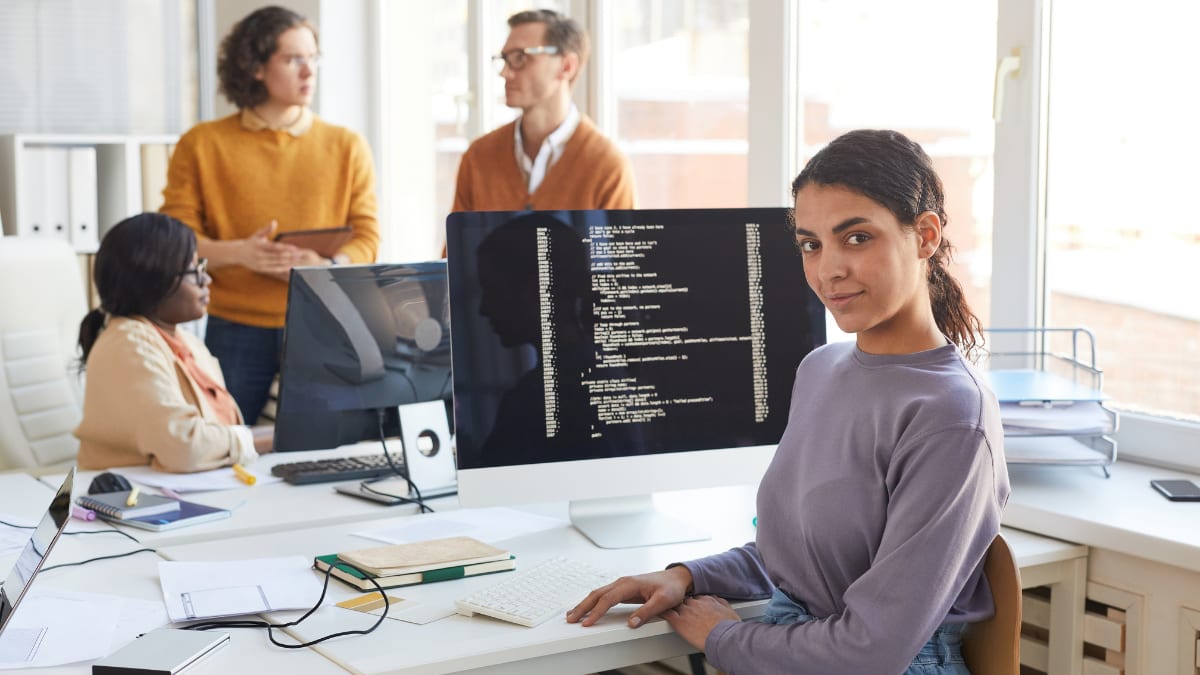 Back to Top
Frequently Asked Questions About Online Bachelor's in Cyber Security in Pennsylvania
What will I learn in an online bachelor's degree in cyber security program in Pennsylvania?
With an online bachelor's degree in cyber security program, you'll learn specific subjects like software development and systems administration while also strengthening your math and computer science skills.
You will learn important but complicated topics like:
Cryptography
Software Programming
Data Analytics
Network Security
Information Security
Systems Administration
National Security Policy
Key learning skills for your online bachelor's degree in cyber security include:
Mathematics
Computer Science
Organization
Time Management
Self-Pacing
As an online cyber security bachelor, you'll learn to:
Analyze network components including software and hardware.
Identify system vulnerabilities through a combination of technological and analytical insight.
Create solutions for system vulnerabilities.
Navigate the ethical and policy issues related to the cyber security profession.
Provide both short-term and long-term organizational strategies for managing cyber security challenges.
What courses will I take with an online bachelor's in cyber security degree in Pennsylvania?
As an online bachelor's in cyber security student, you'll take courses in areas like network security, risk assessment, and digital surveillance. Popular online courses in cyber security include:
Cyber Threat Intelligence
Learn to identify cyber security threats and the techniques used by bad actors to attack secure networks. Study ethical hacking methodologies, permissions management, threat assessment reporting, and more.
National Security Policy
Learn the laws, policies, and practices shaping the cyber security profession in the United States. Study American cyber security policy as well as international policy and policy approaches in other nations.
Enterprise Risk Management
Learn how to analyze security conditions for commercial enterprises to identify vulnerabilities and provide solutions. Study best practices as well as legal and ethical responsibilities in creating network security strategies.
Network Security Administration
Learn how to assess, operate, and improve network security information for private, public, or non-profit organizations, including Homeland Security. Study cloud security, information security, systems auditing, and more.
Digital Forensics
Learn how to investigate cybercrime and produce evidence to be used in prosecuting these crimes. Study the tools, techniques, and principles driving digital forensics investigation.
If the online bachelor's degree in cyber security is your first experience with online education, check out our 10 Tips for Adjusting to School Online.
And for a look at some of the advantages of pursuing your bachelor's degree in cyber security online, check out the 5 Ways Online Education Can Be More Effective Than Traditional Classroom Education
What jobs can I do with an online bachelor's degree in cyber security in Pennsylvania?
You can do a lot of jobs in computer and network security with an online bachelor's degree in cyber security. The bachelor's degree in cyber security is the basic qualification for students who want to become:
Computer and Information Systems Managers As a Computer and Information Systems Manager, you will plan, coordinate and lead a wide range of computer-related activities in your organization, including network security, permissions management, database management, and more. Computer and Information Systems Managers earned a median pay of $164,070 in 2022. The Bureau of Labor Statistics projects a 15% rate of growth by 2032, with 46,900 new jobs added.
Computer Network Architects As a Computer Network Architect, you will design and build data communication networks. This includes local area networks (LANs), wide area networks (WANs) and Intranets, according to the Bureau of Labor Statistics. The BLS also notes that computer network architects earned a median pay of $126,900 in 2022. The Bureau of Labor Statistics projects a 4% rate of growth by 2032, with 10,200 new jobs added.
Database Administrators and Architects As a Database Administrator or Architect, you will work within an organization to create, organize and oversee the systems used to both store data and keep this data secure. Database Administrators and Architects earned a median pay of $112,120 in 2022. The Bureau of Labor Statistics projects an 8% rate of growth by 2032, with 10,200 new jobs added.
Network and Computer Systems Administrators. As a Network and Computer Systems Administrator, you are responsible for both the daily and long-term operation and oversight of internal network for your organization. This includes maintenance, updates, data management, security, and more. These professionals earned a median pay of $90,520 in 2022. The Labor Statistics Bureau projects a 2% rate of growth by 2032, with 19,800 new jobs added.
How long does it take to earn an online bachelor's degree in cyber security in Pennsylvania?
It typically takes four to six years, or 120 credits, to earn an online bachelor's degree in cyber security. Some online programs may offer accelerated or self-paced options where you can earn your online bachelor's degree in as little as 18 to 24 months.
Is it cheaper to get a cyber security degree online?
It can be cheaper to get a cyber security degree online if you go to a public school in your state. Colleges and universities have tuition discounts for in-state students. Online students get these same in-state discounts.
Your tuition for the online degree will be the same, or slightly more, than the tuition for an in-person degree. But you will save on expenses like housing, transportation, and certain campus fees.
Your online bachelor's degree in cybersecurity will be cheaper if you get an in-state discount and save on these expenses. For more, check out our Guide to the Cost of Online College vs. On-Campus College.
Should I pursue industry certifications and online certificate programs after earning an online cyber security degree in Pennsylvania?
With the major increase in data breaches and other cyber-attacks, companies seek highly qualified professionals to secure their IT infrastructures. Employers prefer those with additional training in computer science, IT, or related fields, as this adds more value to an applicant's profile when applying for technology positions. Cyber security professionals have an array of certifications available to them.
Data from CyberSeek indicates that the following are the most sought-after industry certifications among the cybersecurity workforce:
This is an entry-level certification that covers crucial cyber security subjects. It certifies the abilities and expertise required to carry out fundamental security tasks and pursue a career in information security. This widely accepted qualification is frequently used as a stepping stone for more complicated certifications.
(ISC)2 offers the widely respected CISSP certification. It is intended for seasoned security professionals and covers various security-related topics, such as risk management, access control, and cryptography. Professionals wishing to better their careers in cyber security frequently pursue the CISSP certification.
GIAC provides a range of specialist certifications in several cyber security fields. These credentials cover subjects like forensics, penetration testing, and incident response. GIAC Certified Incident Handler (GCIH) and GIAC Certified Penetration Tester (GPEN) are two examples.
Professionals who work in auditing, control, and assurance are the target audience for the CISA certification, which ISACA provides. It strongly emphasizes information systems while concentrating on audits, control, and assurance. People with CISA certifications frequently hold positions in the risk management and IT auditing industries.
The International Association of Privacy Professionals or the IAPP provides the CIPP certification. It is intended for professionals who hold positions involving privacy and data protection. It addresses issues about international privacy laws, rules, and practices.
The CISM certification, which ISACA also provides, is aimed at experts who administer and supervise an enterprise's information security program. Governance, risk management, and handling security incidents are the main topics.
For detailed information on accreditation, financial aid, college applications and more, check out our Complete Guide to Applying for College.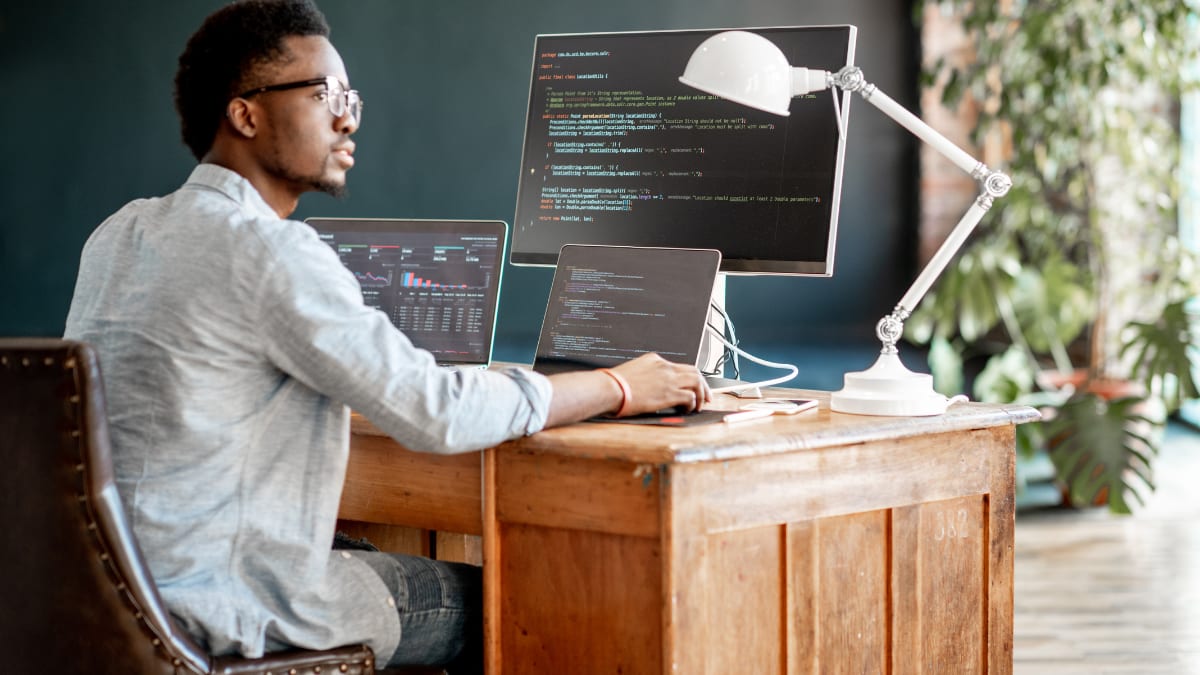 Back to Top
Best Online Bachelor's in Cyber Security Programs in Pennsylvania


Career Outlook for Students with Cybersecurity Degree
Go to Degree Finder tool
Computer And Information Systems Security/Auditing/Information Assurance
Degree Level: Bachelor's
Location:

Pennsylvania (Private Schools)

Avg. Cost of Degree*:

$15,728

Avg. Expenses*:

$16,576

Avg. Starting Salary*:

$61,176

Avg. Salary after 4 Years*:

$93,803

Avg. Cost Recoup Time**:

9 years

Job Growth:

12.20%

Number of Jobs:

1,510,100

* denotes 'annually'
** denotes 'at 15% of annual salary'
Career Salaries
| Career | Job Growth | Avg. Salary |
| --- | --- | --- |
| Computer and Information Systems Managers | 16.19% | $134,460 |
| Managers, All Other | 6.01% | $127,160 |
| Database Architects | 10.25% | $117,270 |
| Computer Network Architects | 4.29% | $103,110 |
| Information Security Analysts | 34.66% | $98,220 |
Average Career Salaries
| Bottom 10% | Median | Top 10% |
| --- | --- | --- |
| $56,155 | $93,836 | $127,691 |
Promising Job Markets
| State | Cost of Living | Avg. Salary |
| --- | --- | --- |
| #18 Pennsylvania | 5% higher than average | $93,836 |
| #2 Virginia | 5% higher than average | $112,646 |
| #3 Georgia | 13% higher than average | $99,493 |
| #4 North Carolina | 11% higher than average | $99,977 |
| #5 New York | 5% higher than average | $117,545 |
| #6 Washington | 7% higher than average | $119,384 |