Gender Studies Resources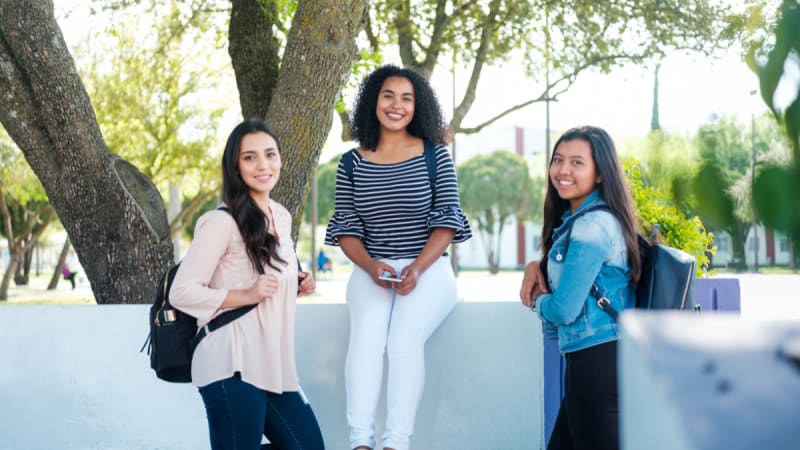 As discussions around gender identity and gender politics become more common in the United States and around the world, students seeking to shape gender policy or advocate for gender equality can equip themselves for their futures with a degree in gender studies earned completely online.
Gender Studies is growing in popularity at a steady pace. There were 16,592 degrees awarded in cultural and gender studies in 2019. The following resources are designed to help current and future gender studies majors find programs, scholarships, and organizations that share their passion for gender equality. With a mixture of career and academic resources, there's sure to be something on this list for everybody.
Featured Programs
Top Online Gender Studies Degrees
The following universities offer online bachelor's degrees in gender studies. These schools are notable and ranked here based on the influence of their faculty and alumni related to gender studies topics. Learn more about these schools and other online degree options in our ranking of the best online degrees in gender studies.
Gender Studies Conferences
Join a coalition of feminist scholars and professors from nine institutions that gathers throughout the school year to promote collaborative intellectual communities by offering courses, events, and micro-seminars.
Looking to broaden your professional network and delve into gender studies issues without leaving the comfort of home? This 100% virtual gender studies conference is for you! The event is open to the public, so whether you're a current student, or just looking to gain insight into the field, there's an opportunity for you.
Several branches of the University of Nebraska collaborate each year to offer an unquestionably interdisciplinary conference able to accommodate both traditional and non-traditional topics and presentations. The best thing about this conference is that students can participate for free! This means students can make valuable connections with activists and scholars like Lindsey Blake Churchill , Shireen Ghorbani, and Beverly Guy-Sheftall at no cost.
Interested in visiting a historic campus and listening to the future scholars of the field spread their wings? The SBAI offers annual opportunities for undergraduates and graduates to gather, learn from each other, and share their research with peers and professors in the field.
Celebrating its 32nd year in 2022, the annual student research conference at Villanova is one of the oldest gender studies conferences in the nation. Aiming to highlight and celebrate research examining gender and sexuality produced by students from across the university the conference features panels, presentations, and keynotes where students can mingle with the top talent in the field.
Gender Studies Scholarships
Offered annually to full-time undergraduate students, this $1,000 scholarship was founded to help students who demonstrate commitment to community activism and leadership in developing, promoting, or supporting activities which empower women. If that sounds like you, go ahead and consider applying!
Graduating high school seniors can take a step toward their futures by applying for this scholarship created to give students a boost in furthering their education while pursuing social justice.
The Guttmacher Institute sponsors two $15,000 scholarships each year in honor of the institute's famous scholar Cory L. Richards. The scholarship is available to students dedicated to degrees in public health to advance sexual and reproductive rights.
If you're a student at Northern Arizona University with a knack for essay writing, put your pen to paper and apply for this scholarship. The only requirements are a letter of recommendation and an essay about your interest in either women's or gender studies.
Don't think that scholarship opportunities stop at the undergraduate level. This fellowship offers PhD candidates $5,000 to be used toward the completion of their dissertations. Students whose work addresses topics of women and gender in interdisciplinary and original ways should apply today!
Gender Studies Organizations
Commitment to promoting gender equality crosses continents! The EIGE is an institution founded by the European Union and offers publications, panels, and tools to further their goals of gender mainstreaming and ending gender-based violence.
Don't let the name fool you, this organization advocates for more than just women. In fact, one of their primary goals is to engage men and boys in discussions of gender equality. Their researchers dig into the ways gender shapes societies and the ways people's lives are diminished by power imbalances in order to develop actionable solutions for members and non-members alike.
Since 1977, the NWSA has promoted and supported those researching and studying women and gender, whether in an academic setting or in another field. They are committed to showcasing the contributions of feminist scholarship that is comparative, global, intersectional and interdisciplinary. The organization hosts an annual conference where members can hear from top scholars and community advocates.
Career Opportunities in Gender Studies
Advocate

Use your education and your voice to be a champion for those in need. By taking advantage of online degree programs you can even get a jump start on your career as an advocate in college by partnering with local non-profits and charities to advance their missions.

Educator

Whether as a college professor or a pre-school teacher, preparing the next generation of scholars is a vital role in society. Entering the education field with an understanding of how gender and sexuality affect day-to-day life will ensure you serve as an asset to students, peers, and parents as you help students navigate difficult subjects.

Entrepreneur

If your dream job doesn't exist yet, create your own. Starting your own business could look like opening up a gender-centered social media marketing firm, creating inclusive products for retail, or starting a non-profit to better serve those in need. Whatever your passion is, building a diverse and widespread network through an online gender studies program can help you achieve it.

Lawyer

Fight sexism and discrimination head on by entering the law profession. Take advantage of online degree programs in gender studies to earn your BA in less time so that your dream of passing the bar can become a reality even faster than you'd planned.

Lobbyist

Take your dreams for political reform on gender-related issues and turn them into action by working to influence political decisions to create a more equitable and inclusive future.
Choosing a college major can be really difficult. If you're still struggling, take a look at our guide to college majors and programs.