10 Best College Websites for Parents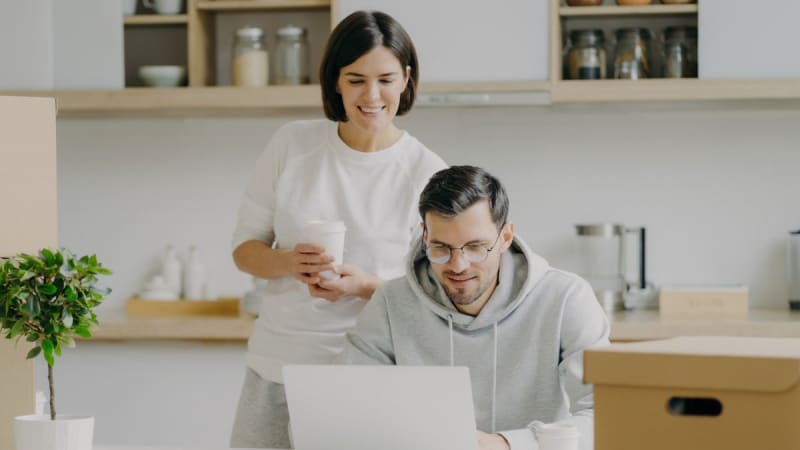 As a parent with a college-bound kid, you have a lot to think about, from submitting college applications and applying for financial aid to exploring scholarships and shopping for dorm room essentials. You'll need a ton of information to navigate this process, and to help your college kid excel.
That's why we have compiled this list of the top 10 college websites for parents. Check out these valuable online resources and help guide your student through the complexities of testing, admissions, and college life.
Want to keep your kid close to home? Start your college search with a look at the best schools in your state.
Or read on and check out the best college websites for parents...
10 Best College Websites for Parents
College Navigator is the perfect place to start your college search. The website may look a little outdated, but the information it contains is very much up to date. College Navigator is sponsored by the National Center for Education Statistics, and it is a great resource for narrowing down college options based on location, program availability, and degree type. Use their handy tools to create spreadsheets, bookmark your favorites, and save searches for future use.

One of the best ways that you can support your student during the application process is to ensure that their financial aid forms are filled out correctly to maximize their funding. Your income and assets will play a big part in the ultimate financial determination so it will be your job to gather all the right resources and complete this section of the FAFSA properly. Fortunately, the Federal Student Aid website provides parents with informative resources including credit counseling, loan simulators, and advice on filling out the FAFSA (Free Application for Federal Student Aid).

Sponsored by NBC's The Today Show, the Parent Toolkit is a collection of videos with tips on how to best help students thrive academically, socially, and emotionally. Broken down into grade levels from pre-k to college, these short clips give parents insight on how to connect with their student in positive and productive ways.

This well-written blog aims to empower parents of college students by providing resources about the financial aspects of college. From loans to insurance, this blog provides clear and straightforward information about all of the financial products available to both students and parents.

If your student is interested in colleges all over the country (or even internationally), it may not be possible to visit them all in person. Using the virtual tours available on eCampus Tours, you and your students can wander the halls and grounds of different campuses without ever having to leave the comfort of home!

Take some of the application stress off of your student by showing them the Common App. This online application is accepted by over 900 colleges and can save you and your student valuable time by only having to fill out your forms and provide financial information once. The site also has a family resources page that provides useful tips and tricks for parents seeking to help their kids complete the Common App.

If you think that College Board is only for students, think again. This hub of information on scholarships, college programs, and standardized testing has a section dedicated to parents. Sign up for webinars about the college admission process, get answers to FAQs, and take advantage of programs explaining tactics for the SAT.

This blog lives up to the name. If there is a question you have been embarrassed to ask, College Parent Central has the answer. Resources from the site include a glossary of college terms (as college admissions has a language all its own), suggestions about how to assist students struggling academically and emotionally, and a whole section dedicated to helping you understand the college world of 2022. The blog also offers a podcast that parents can listen to on the go.

Published by the American Council on Education, this blog shares information about educational policy, research, and leadership. While these topics may seem dry, the blog shares fascinating insight into what is going on behind the scenes in higher education. From student mental health to how to communicate with Gen Z students, the articles on this blog are useful to parents and professionals alike.

Worried about the price tag that comes with a college degree? Calculate exactly what your student will need to pay by entering in their school of choice, financial aid status, and scholarship offers. College Cost ensures there are no surprises when the first bill comes, and it helps parents and students make decisions that work for them financially.
Do you want to stay relevant and informed on all things higher education? Take a look at our lists of the best higher education podcasts and YouTube channels.
And for a customized college search experience, check out the Custom College Ranking, where you can create your own college rankings based on the factors that matter most to you including affordability, study body size, location, and more.
Get college survival tips, interesting articles, and much more at our Student Life Blog.
Or get tips on studying, student life, and much more with a look at our Student Resources.