We rank the best online master's degree programs in psychology.
Key Takeaways
An online master's in psychology allows you to specialize in concentrations such as forensic, clinical, counseling, or educational psychology, giving you the skills needed to work in different fields.


You can choose among the best online master's in psychology degrees based on your career and academic goals, learning preferences, and additional responsibilities.


Psychology master's students are among the most sought-after candidates for many jobs, regardless of whether they work in mental health or other institutions.
Best Online Master's in Psychology Degree Programs
Psychology can explain why people act in a particular way in large part because it explains their motivations. And the study of human behavior is crucial to industries that make up diverse societies. If you want to become a psychologist, you'll be expected to be involved in the study and understanding of mental processes, brain functions, and behavioral patterns.
An online master in psychology opens doors to more opportunities for a career change, earning more money, or even continuing on to obtaining a PhD. If you enjoy helping others, this degree may be right for you.
A master's of psychology program qualifies you for various clinical roles that are otherwise unavailable to those with a bachelor's degree only. Now is the right time to delve into higher education online as it is forecasted that by 2031, the U.S. is expected to add 11,300 jobs in clinical and industrial psychology, school psychology, counseling, and general psychology due to increased demand for psychological services.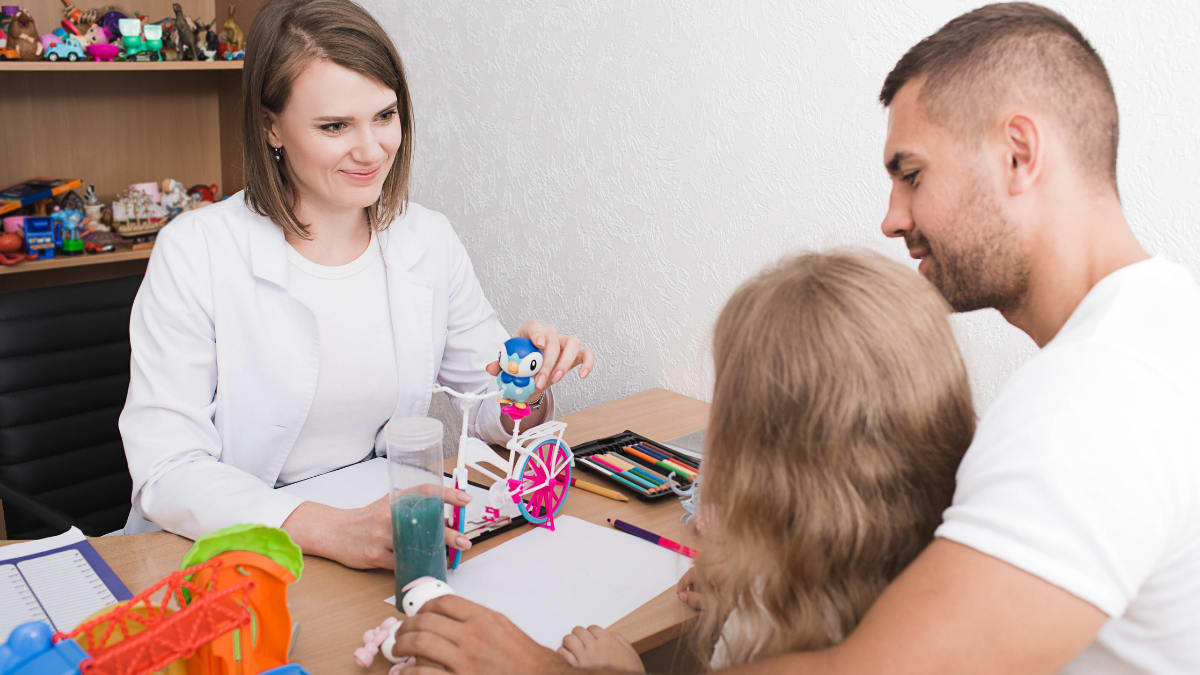 Featured Programs
What Graduates Can Do with a Master's in Psychology Degree
Graduates of psychology who hold a master's in psychology degree report higher overall job and salary satisfaction than those who hold bachelor's degrees. Their work is also intellectually stimulating, and they believe they contribute more to society than their counterparts with bachelor's degrees.
By the time you complete a graduate-level psychology program, you can land a job in one of the following roles:
Guidance Counselor
Guidance counselors usually work in educational settings like kindergarten, high school facilities, colleges, and universities. Students receive career and academic advice from guidance counselors at educational institutions.
By determining students' potential or current skills, they can enhance their self-esteem and assist them in finding future careers. With an online master's in psychology, you can become a competitive guidance counselor and earn a high position in the educational organization.
Clinical Psychologist
Clinical psychologists assist people with various life difficulties that can arise at any time. Their clients include children, adolescents, adults, and older adults.
They assist people experiencing mental health issues, physical health difficulties, or disabilities. They help their patients become healthier individuals and improve their well-being.
While many jobs in this field require doctoral degrees, it's not impossible for you to become a clinical mental health counseling expert with an online master in psychology degree.
Industrial Psychologist
The field of industrial-organizational psychology is one where the psychologist helps employers and employees deal with issues related to culture, change, and issues at an individual or team level. Your goal as an occupational psychologist is to improve the organization's effectiveness and employee satisfaction. Someone working in the field of industrial-organizational psychology will focus on developing healthy relationships and encouraging good health and well-being in the work environment.
Mental Health Worker
By finishing an online master's in psychology, you can work as a mental health worker. You'll be in charge of helping people manage anxiety, depression, and panic attacks. You will be working in government agencies and mental health institutions as you guide patients through therapy and cognitive interventions toward recovery.
Life Coach
Life coaches assist clients in identifying their strengths and development areas. You will develop a one-to-one, ongoing relationship with clients similar to counseling, but your concern is not to heal deep emotions but to help them plan positive changes in their lives. The ability to identify situations in which a client needs to be referred for alternative support is crucial for a life coach.
School Psychologist
Educators specializing in school psychology work with students from all grades to help them develop academically and personally. The counselor may be able to offer students assistance with bullying, gender or sexual identity, academic performance, social anxiety, or self-esteem issues. They also may work closely with parents to implement programs to help children learn.
Marriage and Family Therapist
Professionals in the field of marriage and family therapy provide care to people of all ages who are experiencing relationship problems. In addition to evaluating people's mental health, they provide coping mechanisms or plans to help accept, manage, or improve their situations. Patients struggling with grief, depression, and other mental health issues will undergo therapy with these specialized psychologists.
Therapist
Therapists typically work in hospitals and clinics, or in their own private practice. Therapists provide mental health care and support to patients of any age. Their treatment may be personalized and tailored to the specific needs of patients depending on their mental health issues, age, and demographics.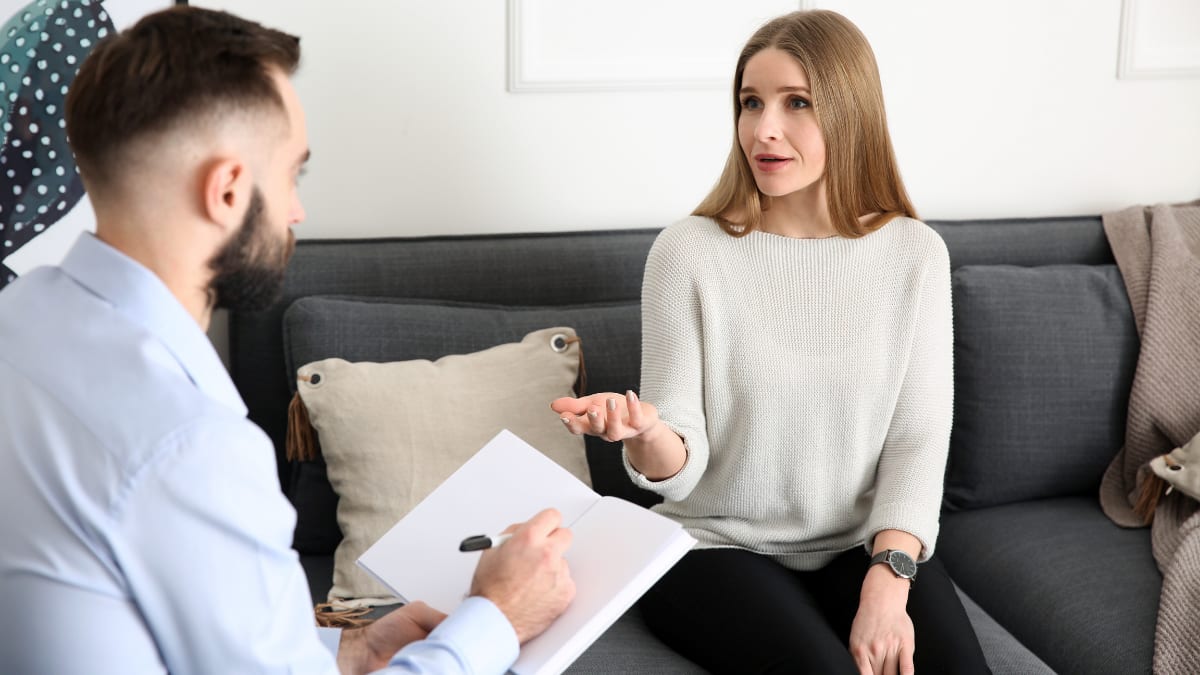 Back to Top
Benefits of a Master's in Psychology
Comes with a Rewarding Career Path
Undertaking an online master's degree in psychology will allow you to pursue a rewarding career path, not focusing on the earning potential alone, but also on being able to help others. With master's in psychology programs, you will have the license and qualification to practice as a certified psychologist. With this medical qualification, you can help individuals, families, and even communities more effectively.
Allows You to Pursue Your Passion
If your passion in life is to help others, having an online master's in psychology will help you pursue this life goal even more. At the end of the day, you become happy and satisfied for investing in higher education that will propel your life passion.
Higher Earning Potential
Earning a psychology degree does not guarantee career satisfaction, but it certainly has a high salary potential. In fact, psychologists earn an average yearly salary of $81,040, according to the Bureau of Labor Statistics.
Opens Doctoral Degree Opportunities
If you're thinking of pursuing a doctorate in psychology, an online master's degree in psychology is a good stepping stone toward it. In the same way that master's degrees increase your career opportunities beyond what a bachelor's degree can offer, doctoral degrees do so even more. You can become a university researcher or a licensed clinical psychologist who holds a PhD in psychology.
Comes with a Plethora of Career Pathways
People with a master's in psychology online can find opportunities in a wide range of fields. Whether you want to practice your profession in a hospital, a healthcare facility, a school, or a private clinic, there are many career pathways available for you to explore.
Psychology offers many specialization opportunities due to its wide range of interests. You will be able to focus on the aspect of psychology you are most passionate about, whether that is research, criminal justice, child development, or helping people with mental illnesses.
Bottom Line: Master's in psychology programs not only offer a higher than average salary and numerous possible career pathways, but also allows the psychologist to make a positive impact on people's lives.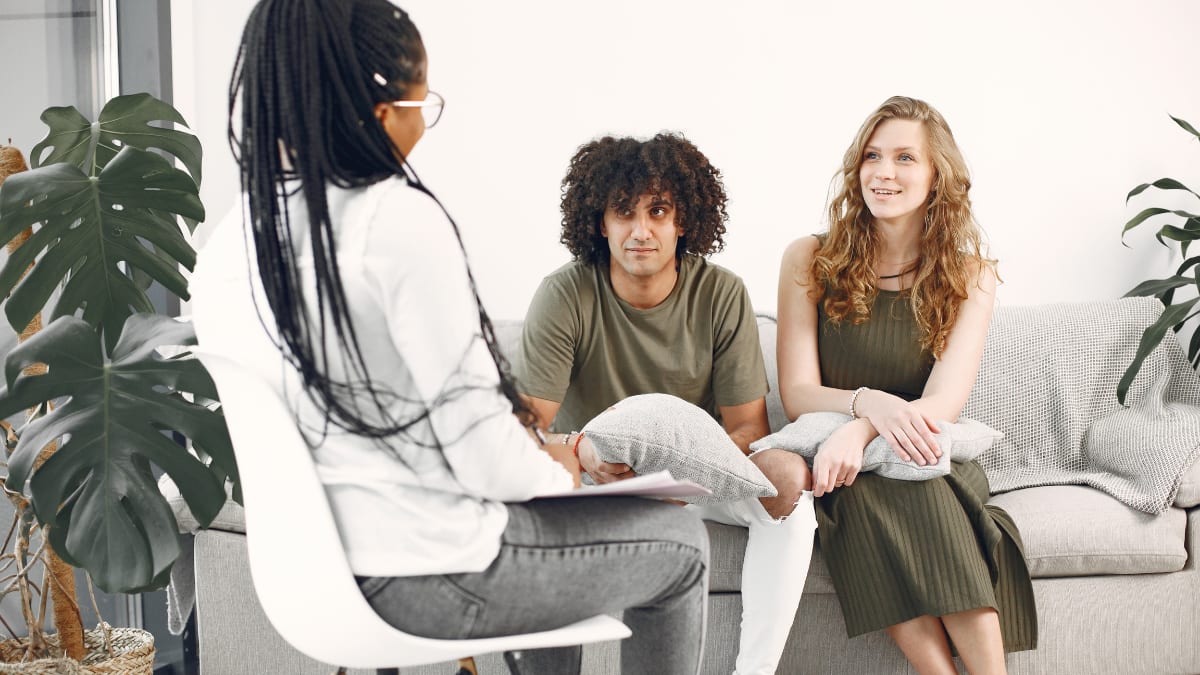 Back to Top
Reasons to Choose Online Master's in Psychology Programs
Study Anywhere and Anytime
Online master's degrees in psychology allow students to pursue their education and expand their knowledge from anywhere in the world. You can work and be committed to your career while learning on the side.
The ultimate reason why many learners love online programs is because of their ultimate flexibility. An internet connection and a computer are all you need. An online psychology master's degree can be earned from the comfort of your home, or even while traveling around the country to visit your friends.
Advance Your Career in Real-time
An online psychology master's degree is popular because it enables people to advance their careers. While working, they want to learn new skills or the latest strategies and practices.
Furthermore, having an online master's degree in psychology can elevate your CV or resume. Employers will treat you with more respect. In turn, you become more competitive than other candidates when applying for a job. By managing multiple priorities and commitments both in studies and work, it shows employers that you are skilled, determined, and passionate.
Be More Versatile in Your Field
One major benefit of pursuing an online master's in psychology degree is its relevance in many occupations. Occupational opportunities with this degree include therapy and counseling, human resources, and laboratories.
Depending on your career goals, you might be able to use your online psychology master's programs in advertising, marketing, or even as a prison and parole officer. If you decide to change your mind about where your career should go after your master's, you can still choose from a variety of options available to you if you choose a different specialization.
Fewer Admission Requirements Needed
Rolling admissions are common for online master's degrees. This is definitely a convenient feature and advantage of online degrees over in-person programs.
Your application will be evaluated by the university's staff at any time. The admission process is also fewer and shorter than getting enrolled physically in a college. There are many distance learning courses with fewer or less demanding admission requirements, although this is not the case for all universities.
Back to Top
Types of Psychology Concentrations
Clinical Psychology
In clinical psychology, mental illness is assessed and treated in addition to other complex or abnormal mental health problems. Those with a strong hands-on approach and who won't mind having a lot of patient contact should consider this career path. Psychological disorders and statistical methods are extensively taught to students, along with assessment, diagnosis, and treatment.
Neuropsychology
As a result of its complexity and breadth, this concentration offers some of the highest salaries. Psychologists study how thoughts, feelings, and behaviors relate to brain biochemistry in the field of neuropsychology.
Counseling Psychology
Counseling is the process of guiding and assisting people through life problems, encouraging them to recognize their central strengths, and understanding their psychological well-being. An expert psychologist specializes in observing the differences in human traits in many aspects, including racial, religious, and sexual orientation differences that are central to psychotherapy, instruction, and research.
Assessing mental health challenges may be taught to you in an online master's in counseling psychology. Eventually, you'll be trained to develop a treatment approach that will improve the patient's well-being.
Engineering Psychology
The study of human-technology interaction is based on many principles found in engineering. Often, they support more technical employees by helping them design products that are useful to less tech-savvy consumers. As psychologists, they should be able to analyze data and analyze statistics, as well as evaluate the effects of technology on individuals and society using proven research methods.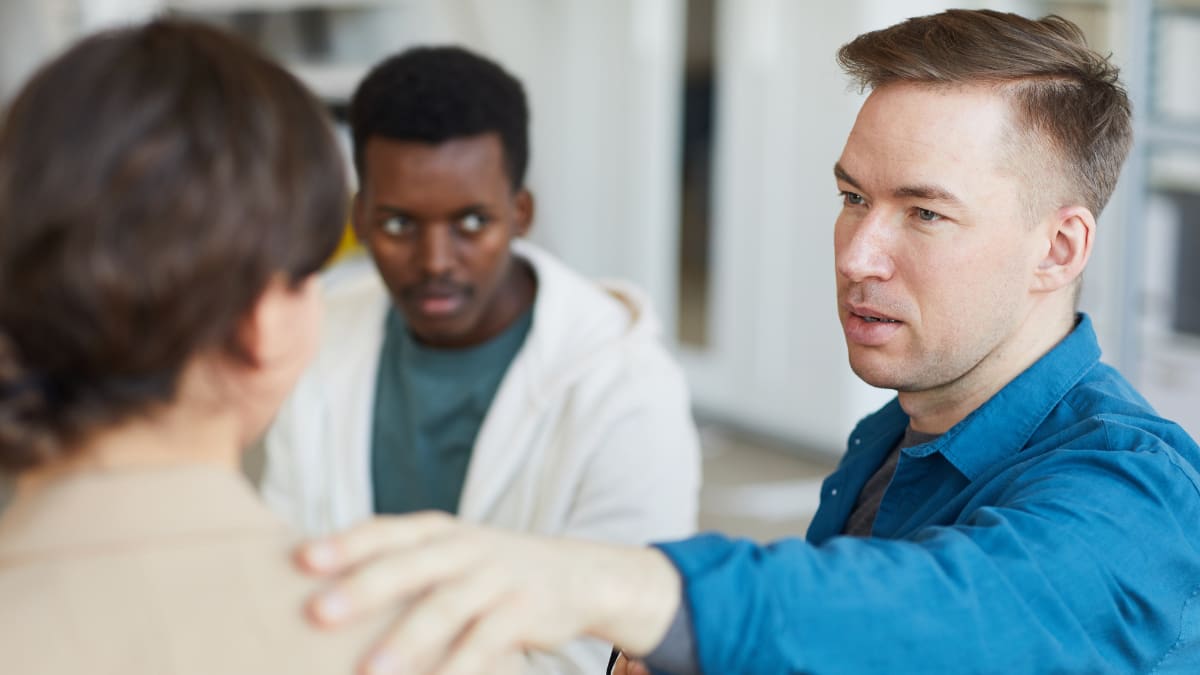 Back to Top
Cost of Master's in Psychology Degree Online Programs
The amount you spend on a graduate degree in psychology education is up to you. It's a matter of choosing the right program based on your preferences, goals, and needs. You can complete your graduate education at a pace and at a price that is convenient for you by opting for an online program in psychology compared to an in-person graduate degree.
There are several factors that influence the total cost of a psychology graduate program, including the type of school attended (public or private), the location (including the cost of living), the level of financial assistance you receive, and the goal of the graduate program.
Psychology master's degrees vary widely in price depending on factors such as the institution's quality, whether the course is in-person or online, and where the applicant lives. According to College Tuition Compare, the average tuition for graduates in psychology programs is $24,645.
Higher-ranking graduate schools also come with a higher "sticker price" for tuition since they have a better reputation.
Back to Top
Best Online Masters in Psychology Programs




Frequently Asked Questions
How do you apply for an online master's of psychology?
Like any other degree, like an associate's or bachelor's degree, an online master's program application process involves similar steps. Usually, the admission department would require you to prepare your official transcripts, test scores, resume, letters of recommendation, and personal statement.
However, these requirements would vary depending on the school you're applying for. And in most cases, in order to become a master's degree student, applicants must first earn an undergraduate degree. Also, as part of the graduate admissions process, many students take the GRE.
Graduate school applications require undergraduate transcripts. Academic performance patterns and prerequisite completions are assessed by institutions using this document. Personal essays and resumes are important parts of graduate applications. And in some cases, and in some cases, the school may request a personal interview.
How long does an online psychology master's program take?
There is no standard length of time students need to complete an online psychology degree, whether a master's or doctoral program. Each program has its own specifications, as well as the tracks students choose and the number of credits per semester.
But typically, like an in-person master's degree, online master's degree formats typically take two to three years to complete. However, this will depend on whether you're a part-time or full-time online student.
Do employers trust online psychology master's degree programs?
One thing that solidifies the reputation of online master's degree programs among employers is that the online courses are taught by the same professors who teach the on-campus courses. A psychology online program typically lets you participate in practicum experiences near your home or participate in intensive programs with limited on-campus visits.
Online degrees are just as credible to prospective employers as those earned on college campuses. Also, as long as the institution is regionally accredited, most employers won't have any prejudice toward online master's degrees. After all, working while pursuing your education will be appreciated by your employer, especially if you don't have to leave work.