Which schools are the best for online bachelor's degrees in web design in the US? The top online schools for web design help you meet your career goals.
Key Takeaways
An online web design degree uses the same curriculum as their on-campus counterparts, integrating the fundamentals of graphic design, communications, business fundamentals, and computer technology.


Students develop the skills of coding, developing, and publishing content utilizing several languages, such as CSS, HTML5, ActionScript, XML, and JavaScript.


Online bachelor's in web design degrees usually take three to four years, depending on the institution, to complete.
Best Online Bachelor's in Web Design Degree Programs
Today's world relies heavily on the internet. As a result, tech-related degrees and career paths are growing in popularity. A degree in web design is the best option for people who wish to advance professionally and obtain additional credentials to stand out in a competitive job market.
Featured Programs
What Students and Graduates Can Expect From A Bachelor's in Web Design Program
Beginning an online bachelor's degree can be daunting, especially in web design. A web designer needs technical expertise, so it's wise to understand the requirements of this degree program before fully committing to a bachelor's in web design degree.
The typical online bachelor's degree in web design usually requires 120 credit hours, which can be completed in three to four years of full-time study. Part-time students, on the other hand, generally take up to six years to complete the required credit hours.
It is important to note that some undergraduate degrees in web design require online students to attend on-campus courses or internships. Some online web design degree programs may also require a capstone project in the final stage of the program. Students create and complete this extensive project based on their specialization by drawing on the knowledge and abilities they have acquired from their coursework.
And because web design is such a vast field of study, many colleges and universities allow students to tailor their curriculum by offering a variety of specializations. Students can choose from four common educational tracks when pursuing a bachelor's degree in web design. We will outline those degree tracks below.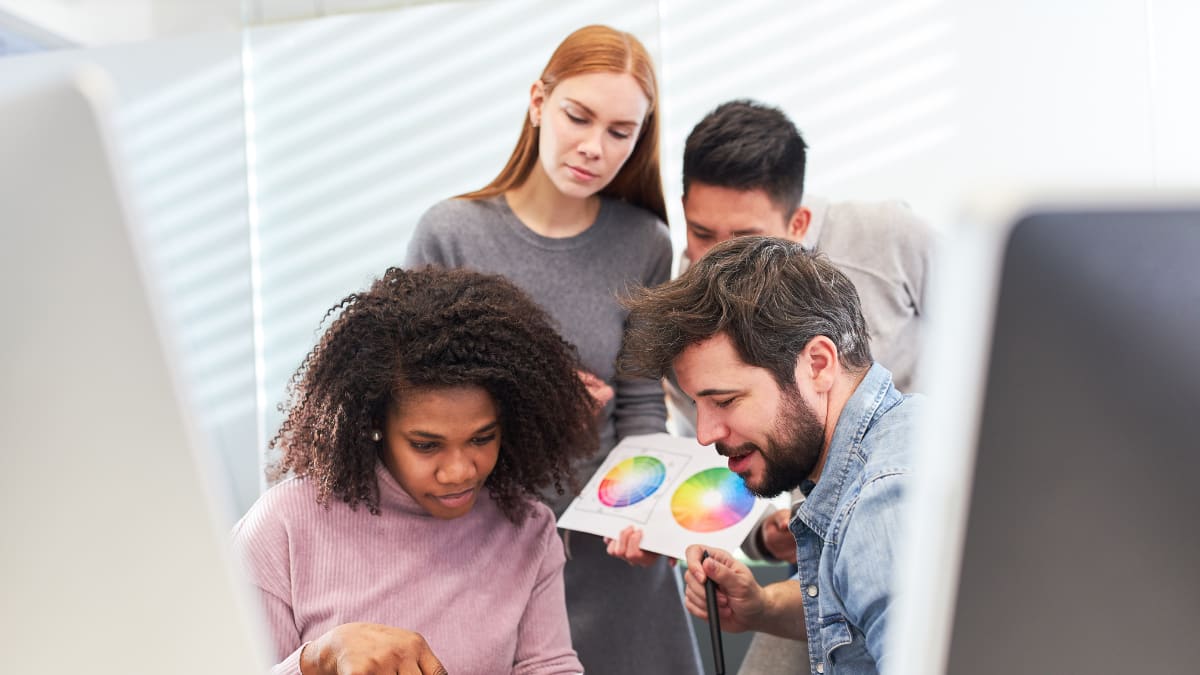 Back to Top
Common Specializations in Online Web Design Programs
Bachelor of Arts (BA) in Web Design
A BA in Web Design focuses on helping students develop the broad skill set necessary to be successful in web design. The majority of these degrees include liberal arts courses. Common courses include Vector Graphics, Digital Imaging, Package Design, and Visual Design.
Bachelor of Arts (BA) in Graphic Design and Media Arts Concentrating in Web Design:
This BA in Web Design degree track focuses on developing a student's graphic design, digital media, web design, and development skills. Common courses in this program include Brand Identity, Design Thinking, Digital Media, Professional Practice, and Typography and Page Layout.
Bachelor of Science (BSc) in Web Design and Development:
This BSc degree is among the most preferred and popular online degree programs in web design. This degree program combines the science of web development with the art of web design. It focuses on helping students simultaneously create the user interface and backend architecture.
Common courses include Web Frontend Development, Programming with Functions, and Database Design and Development.
Bachelor of Science in Information Technology (BSIT) Concentrating in Web and Mobile Application Development
The information technology web design education track aims to give students the knowledge and abilities to develop native Android and iOS apps and web applications. Common courses include Database Administration, Mobile Application Development, Mobile Web Design, and UI/UX design.
Bottom Line: Declaring a specialization in your online web design degree program can ensure that you develop skills that are relevant for a career as a web designer.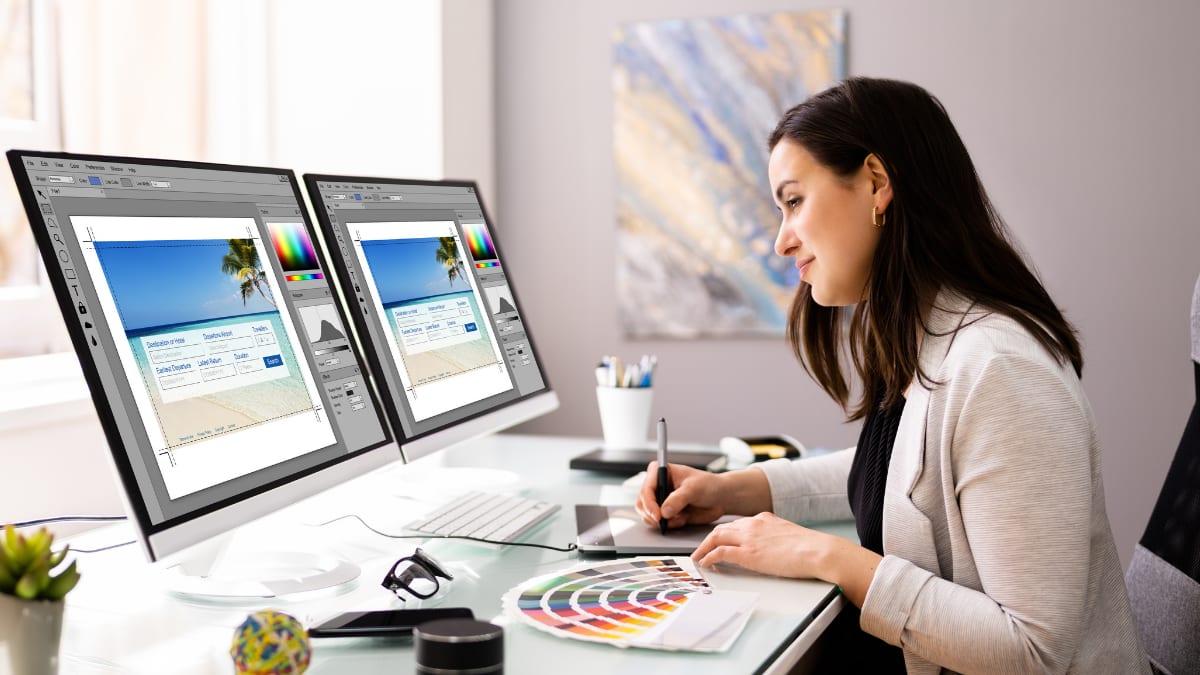 Back to Top
Courses Covered in Online Bachelor's in Web Design
The curriculum for online degree programs in web design will vary, depending on your chosen educational track. But regardless of which track you pursue, there will be similar courses. The most common courses of online bachelor's in web design degree programs include:
Design Thinking
This is usually a survey course. It introduces students to fundamental design thinking and design principles, fine arts and design elements, and compositional ideas. Coursework usually includes creating digital illustration and displaying student artwork, including reading, writing, and lab tasks.
Advanced Typography
By incorporating motion and interactive elements into type, this studio-intensive course expands the scope of typographic principles. With advanced web development skills, students learn how to find web-compatible typography for use in their own innovative, design-focused initiatives. Students with technical knowledge and web development skills will study grades, hierarchy, style, contrast, and fundamental animated transformations.
Developing Web Content
This course introduces students to internet and web development concepts through project-based learning. Students learn about the fundamentals of web development, including web hosting, file management, content management systems, and embedding Javascript in HTML files.
Web Scripting
Client-side scripting and web programming are introduced in this course. The course reviews HTML5 and CSS before introducing the basics of client-side scripting for web development. Cascading style sheets, javascript, and fundamental web page construction are all covered in the course.
Adobe Photoshop
This course will cover all of Photoshop and Adobe Creative Cloud selection tools to help students learn how to use Photoshop to manipulate photographs to enhance functional websites. Students discover what layers are and how they transform how Photoshop is used.
Web Accessibility
Students will explore how people with disabilities utilize the web in this course, covering various assistive technology and adaptive techniques. Students will also learn how web accessibility benefits everyone, including elderly users of mobile devices.
Back to Top
What Graduates Can Do With Bachelor's in Web Design Online Programs
Career Outlook
The best thing about earning an online bachelor in web design and web development degree is that you can work independently from home. In addition, you also have lots of work opportunities in several sectors, including government agencies, technology companies, and educational organizations. You will be eligible to apply for various job positions as well.
According to the Bureau of Labor Statistics, a web developer and web designer can expect a higher-than-average annual pay of $78,300, with an expected employment growth rate of 23% from 2021 to 2031.
Popular Career Paths
Web development classes offer a solid base for a career in computer science and information technology. As long as you have a strong portfolio of work to show prospective employers, you will be well-prepared to work in various professions once you graduate.
Here are some potential career paths for web design and web development majors:
Applications Developer
Application developers create software for mobile devices running Apple, Android, and Windows. They are responsible for testing their creations when finished and supplying updates as needed.
Average Annual Salary: $73,964
Video Game Developer
Video game developers are responsible for creating video games for mobile, console, and computer platforms. They put their coding, animation, unit testing, level design, and character design skills to the test using given concepts.
Average Annual Salary: $85,138
Web Developers and Web/Digital Designers
Technically, web developers and web site design professionals both create websites and work hand-in-hand. Web Designers work on the UX experience, graphic style, color scheme, and content; they produce a visual style that serves the website's multiple objectives. The idea of Web Designers will be translated into code by developers to bring into reality the visions of the Web Designer. Project management skills are a plus in this job, too!
Average Annual Salary: $78,300
Software Developer
Software developers utilize models and diagrams, write code, and check for the overall functionality of software development to satisfy UX needs. These professionals develop, build, and deploy computer programs and applications, and have fundamental knowledge of internet systems architecture and computer information systems.
Average Annual Salary: $109,020
Continuing Education
Some web design and development career paths do not require anything more than just a bachelor's degree. Other web development careers only require applicants to possess an associate degree in web design or certifications.
If you seek career advancement and higher pay, consider pursuing a graduate-level web development program. Two of the most common master's degrees in the field include web development and software engineering. Earning either of the degrees will help you become eligible for more competitive positions.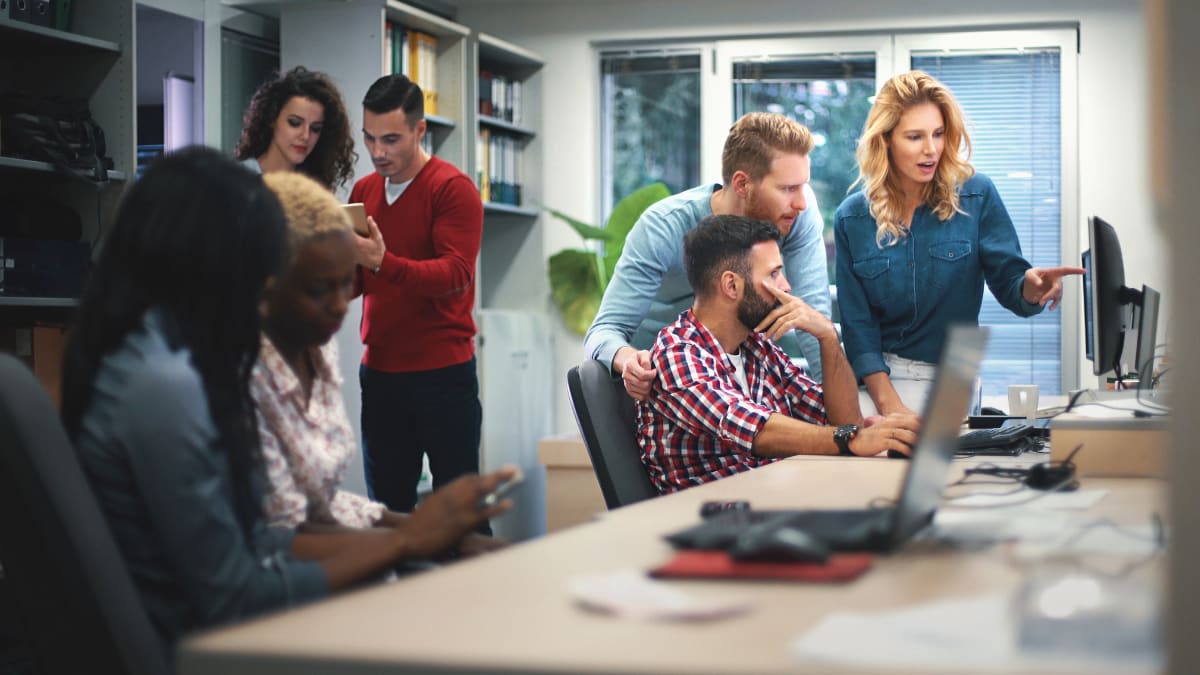 Back to Top
Best Online Bachelor's of Web Design and Web Development




Frequently Asked Questions
What are the highest-paying web design jobs?
Because web developers' work is highly diverse, there are many well-paid career opportunities. A few of the highest-paid jobs in web design include:
Software Developers have an average annual salary of $109,020.
Video Game Developers have an average annual salary of $85,138.
Special Effects Artists and Animators have an average annual salary of $78,790.
What is the demand for web design majors?
Web design is a dynamic area, and once you have the necessary skills, you will be free to choose from various prospective career routes. The US Bureau of Labor Statistics projects that by 2031, demand for web designers will have increased by 23%, outpacing average job growth across all industries. They claim that the increased popularity of mobile devices and eCommerce technology will fuel this growth.
What is the salary range for Web Design professionals?
The average web designer's salary in the United States is $79,890 annually or $37.65 per hour. Entry-level positions start at $38,550 annually, while most experienced workers make up to $168,200 annually.
Is a web design degree worth the academic investment?
Yes. A web design degree is worth it. A web design degree is valuable in today's rapidly evolving technological environment. Additionally, formal education positions graduates as leaders in their fields, appreciated for their tenacity and efforts in acquiring a degree.
A web design degree is more than just a qualification for web design careers. Web designers are in high demand in other fields, such as advertising agencies, fashion brands, and other non-computer sectors that continue to move up to par with emerging web technologies.