Top 25 Higher Education YouTube Channels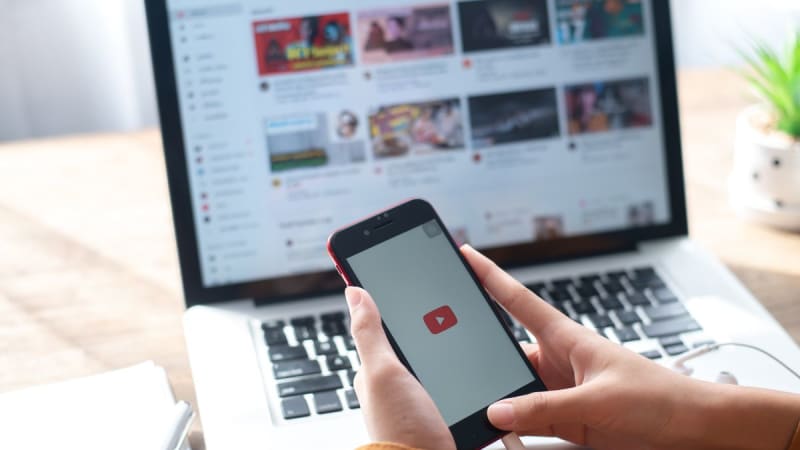 Thanks to the advent of video streaming, college students now have global, 24/7 access to countless multimedia learning opportunities. YouTube, in particular, is rich with higher education content aimed at supporting you in your journey through college, grad school, and beyond.
Thanks to the advent of video streaming, college students now have global, 24/7 access to countless multimedia learning opportunities. YouTube, in particular, is rich with higher education content aimed at supporting you in your journey through college, grad school, and beyond.
But with so much content to choose from, which are the very best YouTube channels for students? Lucky for you, we've done the research so we can save you the legwork. Whether you're a first-year college entrant, a seasoned grad student, or an adult learner preparing for a return to the academy, these YouTube channels will help you navigate the world of higher education with ease. From academic disciplines, to college life, to study skills, it seems there's an excellent YouTube channel out there for every aspect of your higher education journey.
If your prefer your support resources in written form, rather than streaming video, check out our look at the The 10 Best Higher Education Websites.
Otherwise, read on for a look at the Top 25 YouTube channels for higher education...
With over 17 million subscribers, TED-Ed is one of the largest educational platforms on YouTube. While TED's platform is based on sharing the principles of technology, education, and design, the TED-Ed YouTube channel has videos on any topic you can imagine. Students looking for information on anything from an analysis of Sir Gawain and the Green Knight to an in-depth explanation of solar panels can turn to TED-Ed for quick, easy-to-follow videos that explain complex concepts.
MIT goes out of its way to make information freely available to students and non-students alike on the internet. The OpenCourseWare YouTube channel features full introductory courses in subjects like engineering, psychology, and chemistry. Students seeking to broaden their knowledge base or learn a specific skill can utilize these videos and hear world-class teachers lecture on numerous interesting topics.
The website that most college applicants know (and may or may not love) has a YouTube channel. Check out College Board's videos on scholarship opportunities, test prep techniques, and even a backstage look at the way the SAT is created. Having a YouTube channel dedicated to College Board content is helpful for students who may want a more engaging way to interact with the organization than through the traditional website articles or test prep guidebooks.
In addition to fascinating videos from faculty members about academic subjects, Oxford University's YouTube channel gives viewers an inside look at college application techniques. The college application process can be overwhelming, but this channel will walk you through all of the steps to becoming an undergraduate, graduate, or part-time student.
If you've ever used Khan Academy's website to study for a test or brush up on a skill, you know that they have a huge collection of high-quality videos designed to walk students through material. The Khan Academy YouTube channel utilizes these videos so that you can have access to them without having to create a Khan Academy account. In addition to their main channel, Khan Academy also has channels geared directly to teachers and younger learners.
You've got formatting questions. Purdue University OWL's YouTube channel has the answers. Formatting can be difficult to explain in an article, but taking advantage of the videos allows students to see practical examples of how to use MLA, APA, and Chicago styles. The YouTube channel even takes it a step further than the OWL website and gives guidance on professional, technical, and discipline-specific writing.
Just like the name says, Crash Course offers short, informative videos to catch you up on topics like urban planning and food production. What sets Crash Course apart is the emphasis they place on mental health and awareness. College can be a nerve-wracking transition with lots of changes in a very short time. Crash Course is a great resource if you're struggling to prioritize your mental health and find your place on a college campus.
The SparkNotes Video channel is a perfect companion to classic literature. Students can watch videos that offer plot summaries, analyses, and historical context for a number of commonly assigned books from British and American literature. Use the ideas as a springboard for writing an essay or as a helpful way to understand complex reading assignments.
College comes as a wake-up call for a lot of students who may have coasted through high school. University-level classes can require a deeper level of study and force you to spend more time learning the ins and outs of a subject. Maximizing your time to deal with this new environment is key. Thomas Frank's YouTube channel gives helpful tips and tricks for increasing productivity, utilizing study time effectively, and actively engaging with your professors and peers.
This YouTube channel is dedicated to teaching you the aspects of adult life that high school may have left out of the curriculum. Skills like doing laundry, managing your finances, and navigating social situations are just as important to being a successful student as solving equations or analyzing literature. How to Adult has videos addressing all of those topics and more, so that you can feel confident in your life skills in and out of the classroom.
Big Think has been supporting students since the early days of YouTube in 2006. Over the years, they have made videos featuring everyone from former presidents to well-known scientists, all with the goal of passing on actionable lessons from inspiring people. Tackling big issues like how to robot-proof your job and why fame is an illusion, Big Think has a lesson for everybody.
Pitching itself as "an element of truth," Veritasium offers thought-provoking videos on science, education, and interesting facts and trivia. Veritasium actively engages with its more than 12 million followers, regularly posting interesting polls and questions in the community section of the page.
This UK-based YouTube channel uses videos featuring stick figures to explain concepts relating to history, politics, and philosophy. The channel is great for audio learners, as it also has videos that read aloud classics such as "The Yellow Wallpaper" and "The Monkey's Paw." For a lighthearted study break, check out the videos on How to Be a Pirate Captain and How to Be a Quartermaster.
While most of us will never have the opportunity to attend an Ivy League University, Harvard University has made some of its most sought-after material available on its YouTube channel. Listen to faculty address topics such as equity and justice, smarter living and working, and arts and culture. The collection of "Harvard Explains" videos are also a great resource for students seeking helpful tips on essay writing.
This is the perfect channel for science lovers and people who need science material explained in easy-to-understand examples. SciSchow is hosted by Hank Green and his colleagues, who post a new "show" or video to the channel each day to answer a science-related question. Recent videos tackled questions like how COVID is helping us study lightning and how spider silk may be the future of material engineering. For students seeking a deep dive into psychology or space, SciShow has two sister channels dedicated to these areas of science: SciShowPsych and SciShowSpace.
Dedicated to "cool physics and sweet science," Minute Physics uses 5-minute videos to make complex physics concepts accessible for physics novices. You can look like a genius in your introductory physics course by watching the channel's videos on muons, special relativity, and black holes.
The videos that National Geographic posts are as informative as they are beautiful. Long known for the magazine dedicated to inspiring people to care for the planet, the YouTube channel is now bringing that content online. The videos feature interviews and footage from world-class scientists and journalists. This channel is a valuable resource for studying subjects as diverse as biology, anthropology, and photography.
Learning about space, astronauts, and cutting-edge technology has never been easier. NASA's YouTube channel makes information about space exploration available at the click of a button. Watch livestreams of launches, get to know flight crews, and see how the International Space Station works. Even if you're not planning on becoming an astronaut after college, this channel offers a fascinating glimpse into how one of the most innovative organizations of all time operates.
Even if you found the History Channel boring as a kid, their YouTube channel is filled with fascinating and engaging content geared toward younger audiences. Prep for your next exam, brush up on important dates and names from years past, or get a few ideas for your next history paper.
Like the title promises, this YouTube channel packs all the information you need to know about a topic in a nutshell. The animated videos aim to spark interest about science and the world around us. Students seeking to beef up their knowledge of medicine, biology, or astronomy can enjoy these short, informative videos.
Stay up to date on current affairs and world events through the livestreams and pre-recorded videos on the PBS NewsHour channel. Keeping up-to-date is important for college students, as professors frequently reference and expect students to be aware of things happening in the nation and around the world.
Although DuoLingo is better known as an app that offers instructions in over 15 different languages, the company's YouTube channel can be even more helpful to students. Not only can you listen to longer lessons, but you can also use podcast episodes to immerse yourself in a foreign language, learn how linguistics have helped shape the world, and much more.
See what's going on in the world of science by checking out the Scientific American's YouTube channel. Get answers to all your questions about how things work, like the cloud, or 5G, or smart grids. Use this channel to boost your scientific understanding of today's technology and how it shapes our everyday lives.
Sponsored by PBS, this channel is dedicated to giving deep answers to your simple science questions. Dive into physics, space, earth science, and climate science. Get more nuanced answers to the questions that you may not have a chance to ask in a classroom, lecture, or online learning setting.
There's more to college than just studying. Growing your life skills and coping mechanisms are just as valuable as increasing your academic skills. The Art of Improvement YouTube channel shares helpful videos to eliminate procrastination, learn more efficiently, and increase your overall well being.
And beyond the tremendous wealth of resources highlighted in the list above, we also have a ton of comprehensive study guides, study tips, and study starters right here at Academic Influence.
See all kinds of tips, tricks and hacks for surviving your college experience with a look at our Blog.
See our Resources Guide for much more on studying, starting your job search, and more.