Kansas needs more knowledgeable business professionals to reach its goals of expanding its economy. As a response to the demand, more and more business schools, colleges, and universities in Kansas are offering online MBA degree programs to make their people more educated. The online MBAs in Kansas are among the most diverse programs because they are very accepting of out-of-state and international students with different backgrounds.
Its economy has grown beyond its initial focus on agribusiness to include various developing industries. The state is one of the nation's fastest-growing bioscience hubs thanks to the construction of the National Bio and Agro-Defense Facility and the Kansas City Animal Health Corridor, a region that houses the world's highest concentration of animal health interests.
Wichita remains one of the world's great aviation hubs, earning the city the moniker "Air Capital of the World." In addition, Kansas has become a national pioneer in distributing food, using wind energy and other renewable energy sources.
All of the mentioned industries require the help of professionals with advanced business knowledge to manage operations, make critical business decisions, and attract, develop, and retain top talent, among other crucial tasks.
One of the reasons why it's a great idea to consider a Kansas online MBA program is the state's low cost of living, which subsequently means lower tuition and fees. Due to its inexpensive tuition fees, students will find obtaining an MBA degree more manageable, leaving them with reduced financial burdens. Scholarships and financial aid options may also be more accessible in a developing state.
Moreover, Kansas offers several entrepreneurial opportunities. This state can provide a fertile ground for innovative ventures with an online MBA. It's not uncommon for developing states to have vibrant entrepreneurial ecosystems with lower barriers of entry for startups.
Prospective students searching for both brick-and-mortar and online colleges in Kansas can choose from a wide range of excellent schools. The Sunflower State offers a wide range of highly accessible public options for Kansas students seeking undergraduate and graduate degrees in a wide range of disciplines.
Kansas is noted for its 23 community and technical colleges. These institutions provide numerous pathways to traditional and online degree programs, as well as online certificate programs for working professionals.
Kansas also has nine public universities, the largest being the University of Kansas (KU) with over 28,000 students. The school's main campus is located in Lawrence, Kansas, but there are four other locations where students can attend KU classes: Overland Park, Kansas City, Wichita, and Salina. This means there are plenty of options for Kansas students seeking an on-campus experience and in state tuition rates.
It should also be noted that online students attending public colleges in Kansas are also entitled to in state tuition rates.
What are Kansas's Colleges & Universities?
What's the Difference between an Online MBA and Traditional MBA?
Learn more about what you can do with an online MBA.
Median Salaries of Similar Careers in Kansas
The following graph depicts the average salaries of similar occupations to Project Management Specialists in Kansas.
Source: U.S. BUREAU OF LABOR STATISTICS
48920
Labor Relations Specialists
63760
Human Resources Specialists
82300
Project Management Specialists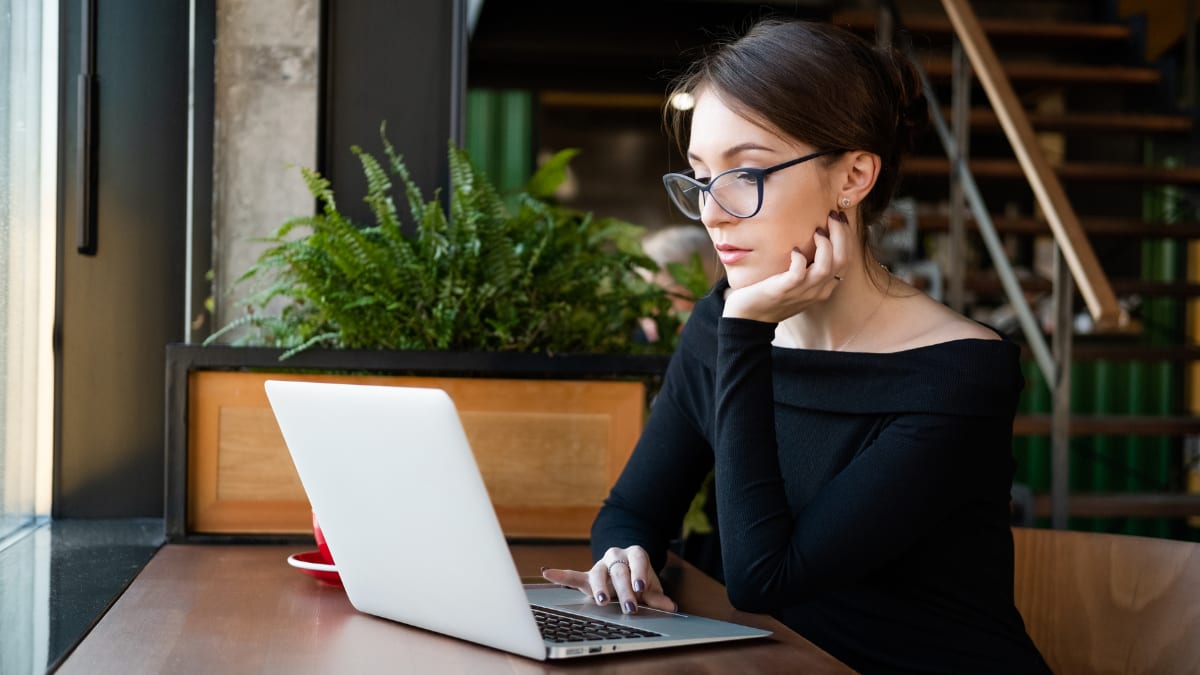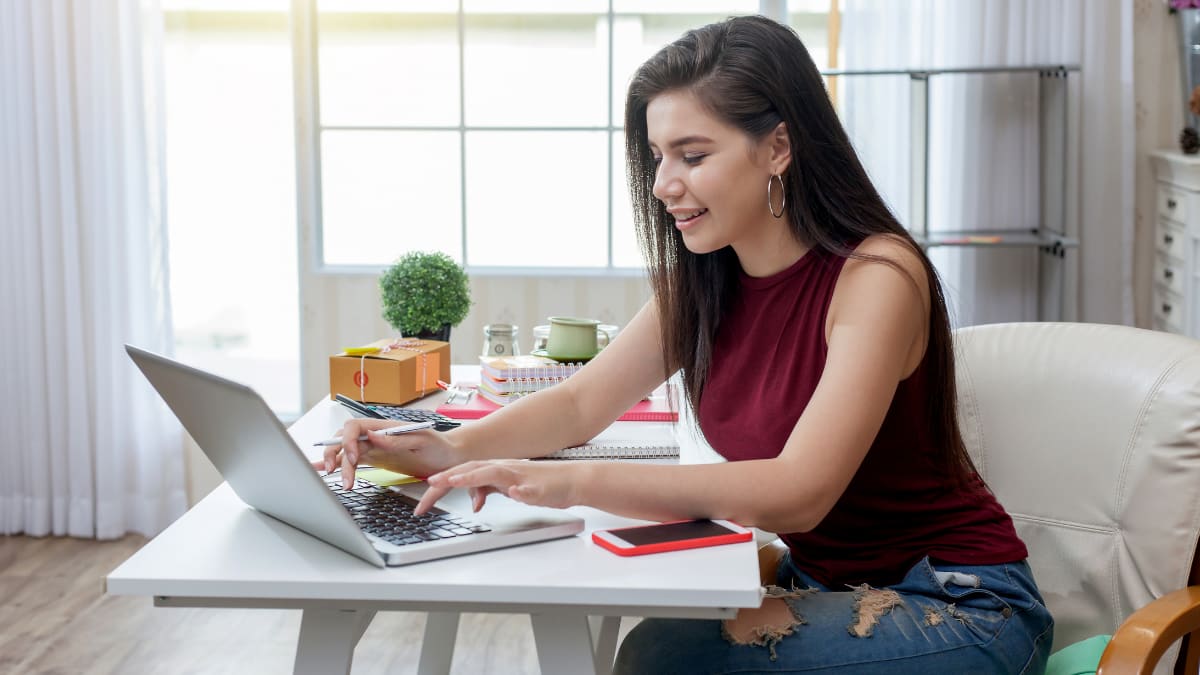 Back to Top
Career and Salary Outlook for Online MBA Graduates in Kansas
There are many opportunities available for graduates with an online MBA in Kansas. According to the Kansas Commerce, the top industries in the state are
Advanced Manufacturing
Corporate & Professional Services
Logistics & Distribution
Food Processing and Manufacturing
Aerospace & Defense
Animal Health
Bioscience
Agriculture
Energy & Natural Resources
You can find many employment opportunities since all of the industries above require the expertise of business majors in running and expanding the sector.
Specific MBA salary varies from factors such as location, level of experience, and sector. However, the average annual salary of employed online MBA holders in Kansas is $112,416.
While this figure is lower than the national average of $137,407, you can still accumulate ROI more quickly if you apply to high-paying positions. Top MBA earners in Kansas earn as high as $192,799. Nevertheless, Kansas provides financial security and opportunities for personal and professional growth.
Popular Online MBA Program Concentrations in Kansas
Popular online MBA majors in Kansas are defined by the state's most thriving economic sectors (which were mentioned above). The most popular and valuable concentrations for an online MBA program in Kansas include:
Management
This online MBA program concentration emphasizes leadership and organizational management skills. The curriculum is designed to prepare students for roles in executive leadership, general management, and strategic planning in various fields, perhaps all fields.
Accounting
Students interested in accounting, auditing, tax planning, or financial management positions should consider including an accounting emphasis in their online MBA program. It covers sophisticated accounting concepts and procedures.
Finance
Investment management, financial analysis, risk evaluation, and corporate finance are just a few subjects covered in the finance specialization. This online MBA program concentration can significantly benefit individuals interested in professions in Kansas's corporate and professional services.
Marketing
A marketing concentration in an online MBA program strongly emphasizes market research, customer behavior, and digital marketing. Careers in brand management, advertising, or marketing analytics are popular for recent graduates.
International Business
Students interested in international trade, cross-cultural management, and worldwide company operations should consider an international business concentration in their online MBA program. It trains people for positions in multinational corporations and global organizations. This online MBA concentration can help you apply for Kansas companies expanding their products and services globally.
General Business
A general business specialization in an online MBA program is appropriate for those seeking a well-rounded business education because it provides a comprehensive overview of numerous business disciplines.
Supply Chain
Logistics, operations, procurement, and supply chain optimization are the main areas of study in a supply chain management concentration in an online MBA program. Graduates are qualified for positions in logistics and supply chain management.
Data Analytics
Students who pursue this emphasis in their online MBA program learn how to gather, examine, and understand data to make rational business decisions. For individuals considering data-driven positions across many industries, this concentration is especially helpful.
Economics
The study of economic theory, quantitative analysis, and economic policy are included in an economics focus in an online MBA program. It may benefit careers in economic research, public policy, or economic consulting.
Back to Top
Top Employers in Kansas of Graduates with an Online MBA
Numerous well-known businesses and organizations in Kansas could be appealing employment for MBA graduates. Although Kansas has fewer Fortune 500 businesses than some other states, there are still plenty of job prospects for graduates of online MBA programs across various industries.
Undoubtedly, talented graduates of online MBA programs can find employment in all industries, but the following employers hire more Kansas residents than any other in the state.
Sprint Corporation (now part of T-Mobile US)
Despite having its corporate offices in Overland Park, Kansas, Sprint is a subsidiary of T-Mobile US following a merger. Opportunities are available at this telecom corporation in areas like marketing, finance, and strategic planning.
Spirit AeroSystems
A major aerospace firm, Spirit AeroSystems, is based in Wichita, Kansas. Supply chain, finance, and operations management opportunities are available to graduates of online MBA programs.
Cerner Corporation
Leading healthcare technology firm Cerner is headquartered near the Kansas state line in North Kansas City, Missouri. Project management, strategic consulting, and healthcare IT are possible career paths for MBA graduates.
Koch Industries
One of the biggest privately held businesses in the United States is Koch Industries, headquartered in Wichita. They work in various sectors, including manufacturing, chemicals, and energy. Jobs in operations, strategy, and finance are available to MBA graduates.
Dillons
Dillons is a regional supermarket chain headquartered in Hutchinson, Kansas. This company offers a variety of products, including groceries, fresh produce, deli items, bakery goods, pharmacy services, and general merchandise. MBA graduates can apply for various roles in management, operations, and strategy.
Back to Top
Frequently Asked Questions About Online MBA Programs in Kansas
What is an online MBA?
MBA degrees are the most popular advanced degree in American higher education. This versatile degree offers a variety of specializations that can help working professionals build leadership skills, expand their network, and enhance their overall business knowledge. MBA degrees are excellent options for anyone needing business fundamentals covered while having the chance to study more in a selected concentration. An MBA in Marketing is different than a MS in Marketing because the MBA degree doesn't assume previous business education, whereas the MS program likely would.
Do Online MBA Programs Require the GMAT?
Go to Online MBA programs with no GMAT requirements
The GMAT (Graduate Management Admission Test) is a computer-responsive test designed to assess certain analytical, writing, quantitative, verbal, and English reading skills used by graduate management programs, such as MBA programs, to assist with admissions selections.
The GMAT is still required by many graduate schools of all shapes and sizes—elite research universities, public universities, liberal arts colleges, online colleges, etc. There's no real common denominator for which types of schools require the GMAT or don't.
If you are considering a graduate business school that requires the GMAT, then you certainly want to do well on the exam. Even if schools you're considering don't require it, you may want to take the test because a high score could still help your application and because there may be another college that suddenly interests you, and it might require successful completion of the GMAT.
If you're going to take the test, at minimum, you'll want to study with solid guidance provided by quality resources. People have many different opinions about which GMAT test prep resources are the best. Therefore, we recommend that you start looking at and comparing the best-selling GMAT test guides.
On the other end of the spectrum, if you are aspiring to be admitted into an elite university's program, you may want to work with a graduate or business school admissions expert. An admissions consultant can give you the most customized information about your prospects, and many will work with you on whatever specific need you might have – test prep, applications, personal essays, and even help with finding meaningful internships.
There is a growing number of high-quality MBA programs that don't require the GMAT. Furthermore, there are a lot of highly reputable colleges and universities offering online MBA programs that do not require the GMAT. If standardized testing isn't a strength of yours, you may want to move your search to focus specifically on online MBA programs with no GMAT requirements.
What are the admission requirements for online MBA programs in Kansas?
Program-specific admission requirements for online programs vary from school to school. However, the following are the most common admission requirements prestigious MBA programs require from their applicants:
Bachelor's Degree
Most online MBA degree programs require applicants to earn an undergraduate business degree from an accredited institution. Some programs accept students with diverse undergraduate backgrounds, while others strictly require applicants to possess a bachelor's degree in business or closely related fields, such as management, marketing, finance, and accounting.
Work Experience
Prestigious MBAs with demanding admissions processes generally require MBA applicants to have at least one year of relevant work experience. This requirement ensures the school that the MBA student can easily catch up with their rigorous MBA curriculum.
Transcripts
Applicants must submit official transcripts demonstrating a strong academic record from all previously attended colleges or universities.
Standardized Tests
Business schools required GRE and GMAT scores before the COVID-19 pandemic. However, due to restrictions, these exams were waived by most universities. GRE and GMAT scores are now often optional and are only used to compensate for students' lack of other requirements, such as low undergraduate GPA or not meeting the required years of work experience.
Letters of Recommendation
This requirement allows the admissions officer to know you better from other people's perspectives. It attests to your credentials, abilities, and skills, which is highly helpful in determining your suitability for the MBA program.
Statement of Purpose or Essay
Applicants are often asked to provide a statement explaining their career goals.
Resume or CV
These requirements detail your work experience, educational background, and relevant achievements. This provides admissions officer insights into the level of your expertise.
Interview
Some programs may require or offer optional interviews as part of the application process. Some online MBA degree programs may require you to complete the interview in person, over the phone, or via video conference.
Application Fee
MBA applicants are usually required to pay an application fee, which can vary in amount.
TOEFL or IELTS
For international applicants or non-native English speakers, an English proficiency test may be required to demonstrate language proficiency.
Prerequisite Courses
Some MBA programs may require applicants to complete specific prerequisite courses in accounting, economics, or statistics before beginning the online MBA program.
How long does it take to get an online MBA in Kansas?
Typically, online MBA degrees can be earned in about two years. However, specializations range from healthcare management to entrepreneurship to international business. Because an online MBA offers so many educational paths, program requirements can vary greatly, from 30 to 60 credits, which means this degree may take anywhere between two and four years to complete.
What are the courses like in a Kansas online MBA program?
MBA courses are available both online and on campus, and many programs require a thesis or professional experience component. Students will study topics like corporate law, organizational behavior, and negotiations.
Most online MBA programs will be asynchronous for maximum flexibility. This means students watch lectures and read when they can and likely join web forums for class discussions. While online MBA courses can be "self-paced," there usually are still mid-term and end-of-term deadlines. Typical online MBA courses will have multiple deadlines throughout the semester for various assignments.
What can you do with a Kansas online MBA?
MBA graduates can advance to leadership roles in accounting, finance, human resources, organizational administration, and more. Online MBA programs are popular because of their versatility. With so many choices of concentrations, your online MBA can prepare you for leadership or executive roles in virtually any industry.
Is MBA accreditation in Kansas important?
The most prestigious accreditation an American higher education institution obtains is regional accreditation. However, within business education, accreditation from national organizations is as crucial as the university's regional accreditation. Business schools with national accreditation offer better opportunities than non-accredited business degree programs.
Association to Advance Collegiate Schools of Business (AACSB)
International Accreditation Council for Business Education (IACBE)
Accreditation Council for Business Schools & Programs (ACBSP)
AACSB-accredited institutions have positioned themselves as research-focused organizations. On the other hand, ACBSP and IACBE-accredited institutions emphasized teaching excellence and outcomes-based evaluation. The AACSB accreditation is highly coveted and is awarded to less than 5% of business schools worldwide.
Nationally accredited business schools are often called "feeder schools" or "core schools." They offer extensive alumni networks and more financial aid opportunities. Some employers might even cover half your tuition fee if you get into AACSB-accredited MBA programs.
Back to Top
Online Degree Frequently Asked Questions
If this is your first time taking an online course, the experience may require some adjustment. While you'll generally learn the same content and take the same exams as your on-campus peers, the medium will likely require you to manage much of this experience independently. You'll be accountable for your own time management, your ability to harness the technology at your fingertips, and your ability to focus on the lectures, lessons, and assignments at hand. This means you'll need to create a suitable workspace for yourself, maintain a realistic schedule, and take it upon yourself to build relationships with your instructors and classmates. With online college, your goal is to find a balance between independence and engagement.
No. The only part of online education that's easier is actually getting there. Taking the commute out of the equation means getting to class should be a lot more manageable. But that's where it ends. In general, your online courses will incorporate the very same materials, concepts, and testing methods as would a traditional classroom.
And in many cases, you'll even have the same instructors as your on-campus counterparts. In fact, if you are adjusting to the experience of independent learning or working with remote learning technology for the first time, online college may even be a little more challenging for you. For a few insights on how to manage this new experience, check out our 10 Tips for Adjusting to School Online.
Accreditation is especially important when it comes to online college. This is because the online education landscape is a mix of highly-reputable institutions and less-than-reputable for-profit schools. Accreditation gives you the power to differentiate between the two. Accreditation is a stamp of approval from an independent accrediting agency which indicates that a college or university is meeting standards of quality, credibility, and currency. School-wide accreditation falls into two major categories: regional and national accreditation. Regional accreditors generally hold jurisdiction only over schools in the states comprising their region, whereas national accreditors hold jurisdiction over schools in all states. Regional accreditation is widely regarded as a more rigorous standard of quality and credibility than national accreditation.
Attending a college or university which is not regionally accredited could limit your opportunities. When seeking an online education, we strongly recommend that students opt for regionally accredited schools. Regional accreditation ensures eligibility for federal loans and grants, ensures your college credits can be transferred between schools, and ensures that your degree credits can be accepted if you wish to earn an advanced degree.
As long as your online college degree is regionally accredited, you should have little difficulty transferring most of your credits or credentials to another regionally accredited undergraduate school. Every school carries its own standards and procedures for granting a transfer. In many cases, you will be required to navigate a bureaucracy in which some of your credits will be transferred and others will be jettisoned. However, provided that you have attended an online school with the proper regional accreditation, you should have plenty of options for transfer.
In most cases, as long you graduate from a well-regarded, regionally-accredited online college, prospective employers won't look sideways at your degree. In fact, unless you attend an exclusively online college or university, there will likely be no specific indicator on your degree, transcript or resume differentiating your school from its brick-and-mortar counterpart. This means that your employer will likely only differentiate between an online and in-person degree if you mention this distinction.
While some employers may express concern about making the adjustment from online education to in-person workplace collaboration, many other employers will view your online degree as evidence of valuable 21st Century professional skills such as independence, self-motivation, time management, and tech savvy.
If you are a student who thrives on the dynamic energy of in-person discussion, who requires the physical surroundings of a classroom to feel engaged, or who considers the social aspects of education to be of equal importance to the actual content of your courses, online education will require some adjustment.
While there is much that can be supplanted or simulated through the online medium, some students may find that there is nothing which can replace the conversation, collaboration, and motivation that occur in an actual classroom setting. As you make the adjustment to online education, one of the biggest challenges you will likely face is overcoming this difference in order to the get the most out of your classes. Fortunately, we've got some great Tips for Online Education Beginners.
The advantages of online classes are many. First and foremost, online courses give you the freedom and flexibility to attend class from anywhere that works for you, whether you're at home, in a coffee shop, or in a quiet conference room at work. In many cases, you'll also enjoy the convenience of asynchronous learning opportunities-educational experiences that you can complete on your own schedule. This may include pre-taped lectures, ongoing chat-board discussions, and 24/7 access to digital materials. And of course, just as there are some learners who prefer the energy of a live classroom, there are those who learn best when working in their own personal space, free from distractions. If this sounds like you, you might find the solitude of online learning to be a major advantage.
Whether you're just getting started on your college search, you're looking for survival tips on your way to a bachelor's degree, or you're preparing for the transition into grad school, we've got guides, how to's and tons of other valuable resources to keep you moving forward in your educational journey.