Key Takeaways
An Online PhD is the highest possible degree professionals can obtain with all the benefits and convenience of online education.


The GRE is a standardized graduate program aptitude test that evaluates abstract thought in subjects including mathematics, writing, and reading comprehension.


Several Online PhD programs have waived the GRE since its results have shown a minimal relationship to student performance and success and have only created disadvantages for marginalized groups.
Graduate programs are worthwhile in terms of degrees earned. According to the Bureau of Labor Statistics, those with PhD degrees earned a median weekly salary that was 20% greater than those with only a bachelor's degree. Additionally, master's degree holders made much more money—over 18% more than those who finished their higher education after earning a bachelor's degree.
Today, earning a PhD is simpler than in the past because you can do so partially or totally online. You can also choose from a vast selection of top-notch online PhD degrees.
Furthermore, several of these online PhDs have waived the GRE—a test that measures reasoning skills and literacy, critical thinking, and math knowledge.
Learn more with a look at our University Rankings Guide. You can also view a complete List of Online Programs.
Otherwise, read on for a list of 50 top-tier schools as well as the PhD degree programs at each school that do not require a GRE.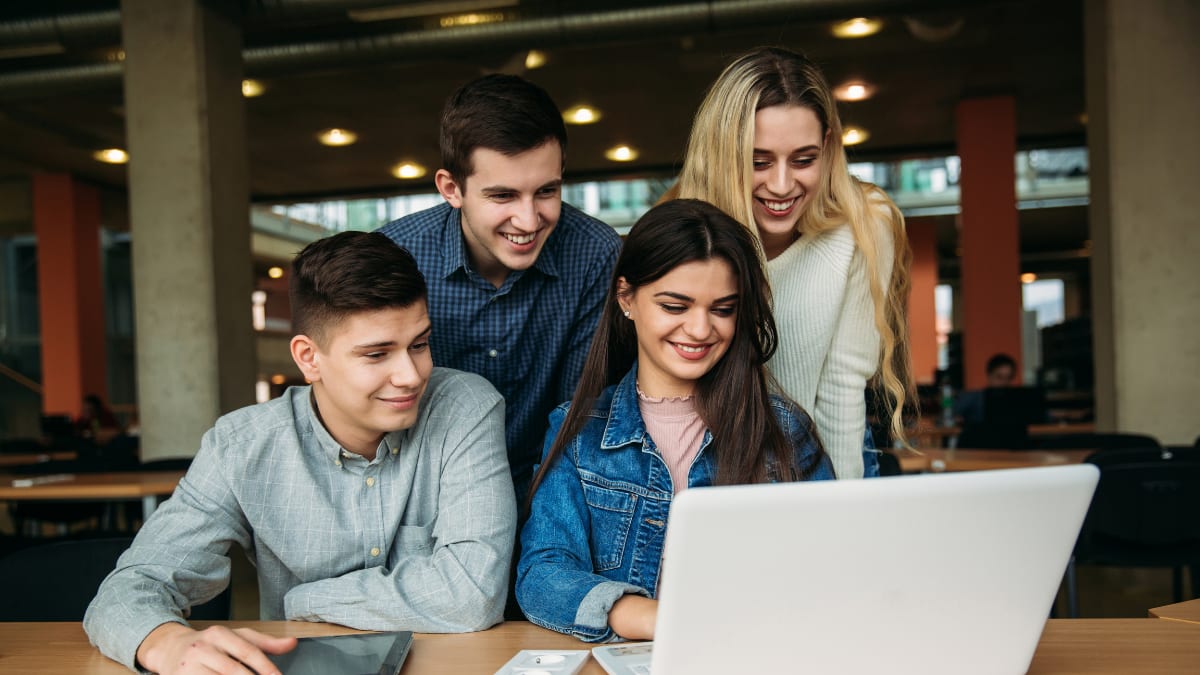 Featured Programs
Why Earn an Online PhD?
A PhD is a terminal degree, which means it is the highest degree you can obtain in the United States. A PhD is often an academic degree that emphasizes research, with the primary objective of developing sophisticated research abilities. The ability to generate new knowledge to impart to others in your field is crucial to obtaining a PhD.
As more organizations realize the value of having employees with highly specialized skills and knowledge in some industries, interest in PhDs has increased over the past ten years.
It's crucial to think about how getting an online PhD can boost your career if you're thinking about returning to school for it. The majority of PhD holders will experience numerous important advantages, some of which are visible while others are not:
Online PhD Degree Holders Can Contribute Their Knowledge to Growing Industries
Most people who have earned a PhD in any field have mastered essential research, writing, and analysis skills to an elite level. PhD degree holders have learned how to identify, analyze, articulate, and solve complex problems.
Whatever your field, these skills are very valuable, and many top employers will hold them in great esteem.
Earning an Online PhD Can Result in a Big Economic Payoff
Earning a PhD through an online program will improve your chances of landing a high-paying job with your current employer. Today, many top leadership positions require a PhD.
Earning an Online PhD Can Help to Build a Better Network of Professionals
A wide range of professions and sectors will be represented among the students and instructors in your class. Almost all are there to further their professional development or help others do the same. This group of like-minded individuals can help you to develop a highly useful professional network.
Earning an Online PhD Can Help to Qualify Graduates for Executive Level Positions
PhD holders are regarded as professionals who hold some of their field's highest distinctions. After graduating, you will be qualified to work as an upper-level administrator or executive in your industry and potentially earn a very high salary.
Online PhD Degree Holders Demonstrate High-Level Skills
Most PhD degree holders have attained eminence-level proficiency in crucial research, writing, and analysis skills. You will also have mastered the skills of problem identification, problem analysis, problem articulation, and problem-solving to complete one of these demanding four to six-year programs.
These skills are extremely valuable in any field, and employers will highly value them.
Key Point: Earning an online PhD is worth it because the degree can help to boost your career prospects, and command high-level positions (and corresponding high-level salaries) in top companies.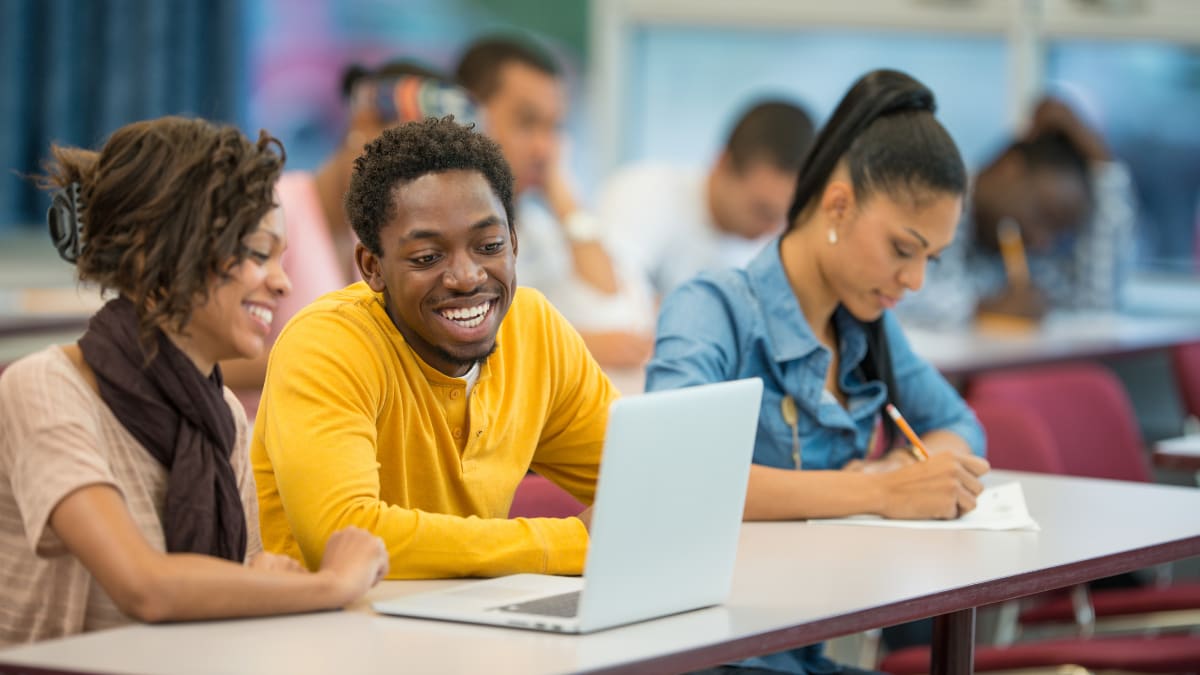 Back to Top
What is the Graduate Record Examination (GRE)?
The Graduate Record Examination, or GRE, is primarily used in the US and Canada to judge applicants' suitability for a graduate degree program. The test gauges a person's capacity for abstract thought in analytical writing, mathematics, and language.
The GRE is divided into three main sections that test verbal and quantitative reasoning and analytical writing abilities.
The Analytical Writing Section of the GRE
The analytical writing section consists of two timed writing tasks, the first is to "analyze an issue" where the writer is asked to present an opinion on an issue and give instructions on how to respond. The second is to "analyze an argument" which requires the writer to evaluate an argument according to specific instructions.
The Verbal Reasoning Section of the GRE
The verbal reasoning component tests an applicant's ability to create inferences, identify essential and pertinent details, and comprehend words and sentences, among other things. Its design aims to gauge the test-proficiency taker's in reading, analyzing, and evaluating textual information.
This section also tests the ability to understand and analyze connections between various sentence components and how well they can process the information they learn from written material.
The Quantitative Reasoning Section of the GRE
The quantitative reasoning section uses geometry, data analysis, and algebra principles to assess the test taker's skills in problem-solving.
Back to Top
Do all schools require the GRE for admission into an online PhD degree program?
While many schools still require the GRE as part of their admissions requirements into an online PhD degree program, many do not.
Some schools may also offer a GRE exemption waiver if the prospective applicant meets other requirements.
These requirements typically include:
High GPA scores during undergraduate and graduate studies (usually above 3.5)
Years of professional work experience in the field of study or military experience
Bottom Line: Not all schools require the GRE. Some schools will also offer a GRE exemption waiver for students who qualify.
Back to Top
What should a prospective online PhD applicant know about the GRE?
Historically, GRE scores may have been overvalued by colleges and universities. These higher education institutions believed that a high score on the GRE was the best way to determine an applicant's ability to perform well in a PhD program.
However, an increasing number of universities no longer require the GRE as a criterion for application. According to a recent study, a high GRE score has shown a minimal association with the performance in graduate school. And further, that the test itself has resulted in poor scores for marginalized groups.
Here are some reasons that the GRE requirement is slowly fading away:
High GRE scores don't automatically mean better class performance
Scores themselves won't determine a student's classroom performance. Students can ace entrance exams and still perform poorly. A student's classroom performance is influenced by various factors, including creativity, interpersonal abilities, and internal drive.
The GRE, however, doesn't evaluate any of those. It only concentrates on an applicant's test-taking abilities. Passing the test does not ensure success in the classroom or career.
GRE results decrease over time
Some believe that a school may be able to predict a student's grades for the first year of the program based on the results of this test. Students' grades, however, do not indicate whether they will succeed academically after that first year.
The GRE is unreliable in predicting results
A GRE test score will not predict a student's ability to complete a program. Some high-achieving students might not have the perseverance to finish their education. On the other side, some students with poor scores might have been the ones who persisted the most.
The GRE could be "biased"
It has been noted that the GRE is the best predictor of wealth and ethnicity. The GRE is perceived as a barrier because of the test's inherent cultural biases, therefore, employing it in the decision-making process frequently hinders attempts for diversity and inclusion.
Key Point: A high test score on the GRE is not only not a predictor of performance in an online PhD degree program, but it may even exclude students who would have had great success in their degree program.
Back to Top
Should you apply for an online PhD degree program that doesn't require GRE test scores?
Before deciding to enroll in an online PhD program that doesn't require the GRE, take the following into account:
It is possible to enroll in a PhD program that doesn't require a GRE. However, not passing the GRE will automatically exclude you from many elite institutions.
Note that while some programs may not require you to submit your GRE score, if you take the test and do well, submitting your score may boost your chances of being accepted into an online PhD degree program.
Think about why you have decided to apply for a program that does not require you to submit your GRE score:
Because you've already chosen a course of study that exempts you from this test? Great!
Mostly as a result of your busy schedule? Consider carefully whether you have the time to enroll in a PhD program.
Because you got a low score? An ETS poll found that roughly 25% of test takers perform better on subsequent attempts.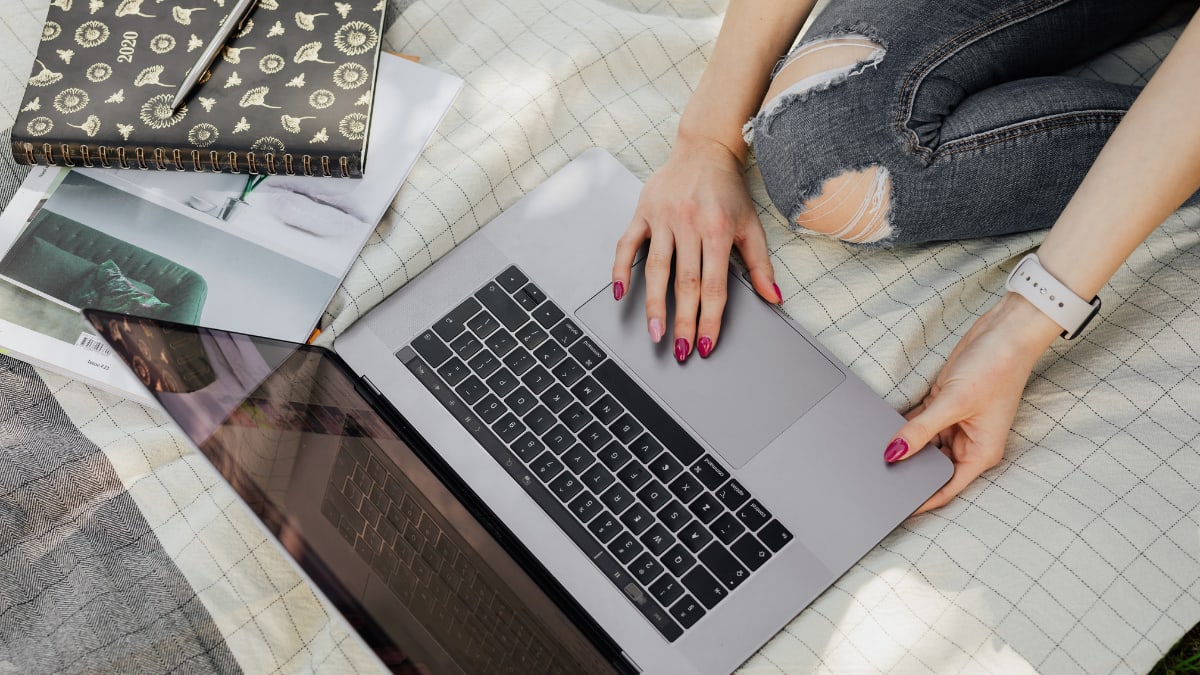 Back to Top
How We Chose the 50 Best Schools for Earning an Online PhD with No GRE
The following colleges and universities are included in this ranking because they fit the following criteria:
The college or university has received regional accreditation and perhaps the school has also received programmatic accreditation in the specific discipline
The degree program is offered online or in a hybrid format that includes online courses with periodic short on-campus immersions.
No GRE is required to be admitted to the degree program, or
A GRE waiver can be secured if a prospective student meets certain other requirements, typically a high GPA from a master's degree program or professional experience within the field
Marketing Managers Salaries by Percentile in the U.S.
The following graph depicts the average salaries of Marketing Managers for each percentile in the U.S.
Source: U.S. BUREAU OF LABOR STATISTICS
SVG Attribution: Wikipedia
77680
100010
135030
192520
N/A
10th Percentile
25th Percentile
75th Percentile
90th Percentile
Back to Top
The Best Online PhD Degree Programs That Do Not Require a GRE
Other Rankings

What is University of Pennsylvania known for?

University of Pennsylvania's faculty and alumni have been influential in:

Most Influential Alumni

The University of Pennsylvania is a private college that enrolls students online and on-campus in Philadelphia, Pennsylvania. The college aids students in achieving their educational objectives by offering both academic and technical programs. With great graduate and professional programs, Penn continues to set the standard for professional education in the United States.

Students are sure to receive world-class education provided by their accreditation from the Middle States Commission on Higher Education (MSCHE).

Online PhD Degree Programs That Do Not Require a GRE

Other Rankings

What is University of Minnesota known for?

University of Minnesota's faculty and alumni have been influential in:

Most Influential Alumni

The University of Minnesota provides master's and doctorates in more than 130 research-based graduate programs in various fields, including humanities, sciences, agriculture, and engineering. Students will be prepared for a long and fruitful career as a researcher, innovators, and thought leaders by UM's professors, who are recognized as world-class specialists in their fields and recipients of several awards.

The school is accredited by the Higher Learning Commission (HLC).

Online PhD Degree Programs That Do Not Require a GRE

Other Rankings

What is Duke University known for?

Duke University's faculty and alumni have been influential in:

Most Influential Alumni

Duke is one of the top private research universities in the world, ranking highly in the "2023 Best Graduate Schools" of the US News and World Report and second overall for nursing schools. There is no other institution like Duke for academic excellence, inspirational character, and caring community. Duke University has received accreditation from the SACSCOC-Southern Association of Colleges & Schools Commission on Colleges.

Online PhD Degree Programs That Do Not Require a GRE

Other Rankings

What is University of Texas at Austin known for?

University of Texas at Austin's faculty and alumni have been influential in:

Most Influential Alumni

The UT at Austin is a prestigious public school known for offering comprehensive online and on-campus degrees from bachelor to doctoral level with SACSCOC accreditation, working to change the world through innovative teaching and learning strategies. The institution offers a location to explore various prospects for tomorrow's artists, scientists, athletes, doctors, and other professionals against the backdrop of Austin, Texas, a city known for its creative and entrepreneurial energy.

Online PhD Degree Programs That Do Not Require a GRE

Other Rankings

What is Pennsylvania State University known for?

Pennsylvania State University's faculty and alumni have been influential in:

Most Influential Alumni

The only land-grant university in the State of Pennsylvania, Penn State was established with the goals of providing top-notch instruction, professional research, and worldwide service. With pride and an eye on the future, Penn State, a pioneer in higher education, fulfills its purpose of teaching, research, and service.

Accredited by the MSCHE-Middle States Commission on Higher Education (MSCHE), Penn State offers the following doctorate that doesn't require GRE scores:

Online PhD Degree Programs That Do Not Require a GRE

Other Rankings

What is University of Maryland, College Park known for?

University of Maryland, College Park's faculty and alumni have been influential in:

Most Influential Alumni

U of Maryland, an MSCHE-accredited institution, is located near Washington DC, which gives students access to unrivaled jobs and internships. It is renowned for its academic rigor, outstanding faculty, and limitless opportunities for involvement in research and social activities.

Part of U of M's goals is to provide students with flexible learning options and unbiased professional learning.

Online PhD Degree Programs That Do Not Require a GRE

Other Rankings

What is George Washington University known for?

George Washington University's faculty and alumni have been influential in:

Most Influential Alumni

The George Washington University, given the highest possible Carnegie Classification and accredited by the MSCHE, is a private research university with campuses in Washington, DC, and Baltimore, Maryland. It provides associate's, bachelor's, master's, and doctoral degrees and numerous certificates.

GWU hosts an impressive number of online doctoral degrees that don't require GRE submissions, including the following.

Other Rankings

What is University of Iowa known for?

University of Iowa's faculty and alumni have been influential in:

Most Influential Alumni

The University of Iowa gained its reputation as one of the country's top research universities by constantly working to provide a distinctive, transformative academic experience through supporting high-impact, ground-breaking research. Because of Iowa's small class sizes and high faculty-to-student ratio, students can develop strong relationships with outstanding professors.

With accreditation and guidance from the Higher Learning Commission (HLC), the University of Iowa was able to provide excellent online academic programs.

Online PhD Degree Programs That Do Not Require a GRE

Other Rankings

What is Florida State University known for?

Florida State University's faculty and alumni have been influential in:

Most Influential Alumni

Florida State University is one of the very few universities to receive marine and space grants and has over 100 research centers and institutes in addition to 16 different colleges and departments. The goal of Florida State University is to rank among the best public research universities in the country, which allows them to improve academic standards. University research has made significant advancements in computing and the development of anti-cancer drugs.

The SACSCOC accredited FSU.

Online PhD Degree Programs That Do Not Require a GRE




Other Rankings

What is Texas A&M University known for?

Texas A&M University's faculty and alumni have been influential in:

Most Influential Alumni

Texas A&M University is among the top universities fully accredited by the SACSCOC that offers vast numbers of online degree programs from bachelor's to doctor's degree levels. TAMU puts a lot of effort into ensuring that both online and on-campus students receive the same high-quality education, where the delivery technique is the only difference. With Texas A&M, every online course students take will earn them the same credit as an equivalent on-campus course.

Online PhD Degree Programs That Do Not Require a GRE

Other Rankings

What is University of Missouri known for?

University of Missouri's faculty and alumni have been influential in:

Most Influential Alumni

The University of Missouri System offers 300+ academic programs from the system's four world-class universities through the Missouri Online school. With the help of the distinguished on-campus faculty, the online school works hard to provide online students with a full-strength education that will change them for the rest of their lives. To ensure that students receive better education, the university system maintains accreditation from the Higher Learning Commission (HLC).

Online PhD Degree Programs That Do Not Require a GRE

Other Rankings

What is University of Alabama known for?

University of Alabama's faculty and alumni have been influential in:

Most Influential Alumni

Bama by Distance offers courses and degrees with the same high academic standing as UA's SACSCOC-accredited on-campus courses through its cutting-edge and adaptable formats. The following online and distance learning programs give past graduates, working professionals, and anyone who might need to adjust their academic schedule to the demands of the job and family access to these exciting educational options at the doctorate level.

Online PhD Degree Programs That Do Not Require a GRE

Other Rankings

What is University of Kentucky known for?

University of Kentucky's faculty and alumni have been influential in:

Most Influential Alumni

The University of Kentucky in Lexington provides more than 200 academic departments that received programmatic accreditation on top of the school's SACSCOC accreditation. It is one of just eight colleges in the nation to offer all six colleges in liberal arts, engineering, professional, agricultural, and medical.

For your busy lifestyle and your ambitions, UKY offers more than hundreds of online degrees, including seven doctorates that require no GRE.

Other Rankings

What is Oregon State University known for?

Oregon State University's faculty and alumni have been influential in:

Most Influential Alumni

One of the greatest online education providers in the country is Oregon State University Ecampus. OSU is a top-tier public institution when it comes to innovation, rigorous curricula, campus life, facilities, and technology. Students looking to land career opportunities in academia and research in counseling can enroll in OSU's doctorate.

Online PhD Degree Programs That Do Not Require a GRE

Other Rankings

What is Baylor University known for?

Baylor University's faculty and alumni have been influential in:

Most Influential Alumni

Baylor University is a SACSCOC-accredited Christian school that helps students pursue their passion for academia, research, and other fields. Baylor's nationally recognized graduate and professional education programs prepare students to bring research and innovation to bear on real-world challenges. Baylor University is a highly regarded university that offers top-notch doctoral programs in Texas.

Online PhD Degree Programs That Do Not Require a GRE




Other Rankings

The University of Arkansas is lauded for being one of the most outstanding research universities in the nation, according to the Carnegie Foundation, and the Chronicle of Higher Education has praised the institution for having one of the fastest-growing PhD programs in the country. U of A is also an excellent school for ordinary to above-average working students on a budget, with below-average tuition and fees and an above-average acceptance rate.

Online PhD Degree Programs That Do Not Require a GRE

Other Rankings

What is Drexel University known for?

Drexel University's faculty and alumni have been influential in:

Most Influential Alumni

As a research-focused institution accredited by the Middle States Commission on Higher Education, Drexel University has identified a particularly strong area in the sciences. It excels at pushing students with a fast-paced curriculum that prepares them for the workplace and gives them a practical sense of what they can accomplish with their degree. The non-GRE doctoral programs, which students can complete in 2-6 years, are among the best online degrees.

Online PhD Degree Programs That Do Not Require a GRE

What is University of Massachusetts known for?

University of Massachusetts's faculty and alumni have been influential in:

Most Influential Alumni

UMass, accredited by the New England Commission of Higher Education (NECHE), is well-known for the caliber of its academic offerings, the breadth and significance of its research, and the intensity of its commitment to public service. As the only university system in Massachusetts, its dedication to excellence has been recognized with various awards and significant accomplishments. A few of its popular degrees are the doctorates, which students can complete in 2-5 years in a hybrid learning format option.

Online PhD Degree Programs That Do Not Require a GRE

What is Concordia University known for?

Concordia University's faculty and alumni have been influential in:

Most Influential Alumni

Concordia University Irvine is a Christian faith and principles-based university accredited by the WSCUC that welcomes enrollees from all religions and walks of life. Concordia Irvine provides online programs with a different approach, where real-time, synchronous learning experiences make up a specific amount of each course and put you in direct contact with our exceptional teachers and globally renowned programs.

Online PhD Degree Programs That Do Not Require a GRE

Other Rankings

What is Texas Tech University known for?

Texas Tech University's faculty and alumni have been influential in:

Most Influential Alumni

In 1966, Texas Tech made its first venture into online education when four "flying professors" introduced an engineering program to 78 college students. Currently, professors offer around a dozen PhD programs entirely online or in a hybrid model that includes some classes on the Lubbock campus. Seven PhD programs are entirely online, and all of them are in teaching.

Online PhD Degree Programs That Do Not Require a GRE

Other Rankings

What is Colorado State University known for?

Colorado State University's faculty and alumni have been influential in:

Most Influential Alumni

The Higher Learning Commission (HLC)-accredited CSU Online to offer accessible, high-quality online and distance learning from a university with a reputation for active research. CSU ensures that students access top-notch, cost-effective, high-quality educational programs to help them develop their potential. CSU supports and empowers faculty and staff and upholds a positive workplace culture guided by the highest moral and ethical standards.

Online PhD Degree Programs That Do Not Require a GRE




Other Rankings

What is University of North Dakota known for?

University of North Dakota's faculty and alumni have been influential in:

Most Influential Alumni

The University of North Dakota is a leader in cutting-edge programming, and among all nonprofit flagship universities in the eight-state region, it enrolls the most students solely online. Virtually half of the school's students, or 7,000, study online—the school's most prestigious departments, like engineering and aviation, award doctoral degrees to graduates.

Online PhD Degree Programs That Do Not Require a GRE

Other Rankings

What is New Mexico State University known for?

New Mexico State University's faculty and alumni have been influential in:

Most Influential Alumni

New Mexico State University, a prestigious land-grant institution, focuses on teaching, research, and public service with programs accredited by the Higher Learning Commission (HLC). The dynamic communities in the area are fully reflected at NMSU, making it an exciting environment to take on challenges, resolve pressing problems, and plan for the future. NMSU is a leader in online learning, offering 70+ online degree programs from bachelor's to master's degree levels and one fully online doctorate.

Online PhD Degree Programs That Do Not Require a GRE

Other Rankings

What is Duquesne University known for?

Duquesne University's faculty and alumni have been influential in:

Most Influential Alumni

According to Duquesne University, all students receive financial aid in some capacity. Students from all over the world can pursue flexible doctoral-level education at Duquesne University and pursue work in academia, research, or in other fields outside of education. Graduates can work in research and administration or teach college-level courses.

Online PhD Degree Programs That Do Not Require a GRE

Other Rankings

What is Samford University known for?

Samford University's faculty and alumni have been influential in:

Most Influential Alumni

Samford University is a top-tier Christian university with a national reputation. It is the 87th-oldest college or university in the country and is categorized as a doctoral/professional institution by the Carnegie Commission on Higher Education. Four focus areas are stated in Samford's strategic plan: prioritize student performance, strengthen our community, broaden our influence, and ensure financial strength.

Online PhD Degree Programs That Do Not Require a GRE

What is Antioch University known for?

Antioch University's faculty and alumni have been influential in:

Most Influential Alumni

Antioch University, accredited by the Higher Learning Commission (HLC), is still steadfastly devoted to following the original vision of co-educational, nonsectarian avenues to creativity and advancement. Through a small student-to-faculty ratio and the implementation of a structured curriculum for cooperative learning—education combined with practice in the community—Antioch leverages cutting-edge empowerment techniques even more. Antioch takes away the conventional obstacles to learning to continue making a meaningful difference in education.

Online PhD Degree Programs That Do Not Require a GRE

Other Rankings

What is University of Idaho known for?

University of Idaho's faculty and alumni have been influential in:

Most Influential Alumni

The University of Idaho has a research-focused, forward-thinking culture that started in the fields of engineering, agriculture, and military sciences. They create relationships to better the lives of all Idahoans, from offering a high-quality, accessible education to driving advancements in clean water, cybersecurity, healthcare, agronomics, and fire science. Currently, the University of Idaho focuses its online doctoral programs on education degrees.

Online PhD Degree Programs That Do Not Require a GRE

Other Rankings

What is Creighton University known for?

Creighton University's faculty and alumni have been influential in:

Most Influential Alumni

The top-ranked Creighton University offers a Jesuit, Catholic education accredited by the HLC of the North Central Association of Colleges and Schools that equips students for success. The school offers 140+ academic options for students willing to study on campus and dozens of online degrees, from bachelor's and master's degrees and four online doctorates.

Online PhD Degree Programs That Do Not Require a GRE

What is University of Phoenix known for?

University of Phoenix's faculty and alumni have been influential in:

Most Influential Alumni

The University of Phoenix, accredited by the HLC, was created with the specific requirements of adult learners in mind. Even though this concept may seem obvious to us now, it was practically unheard of in 1976 when the University opened its doors. UOPX currently offers five doctorate degrees that students can complete in 3-7 years at their own pace.

Online PhD Degree Programs That Do Not Require a GRE

Other Rankings

What is Gonzaga University known for?

Gonzaga University's faculty and alumni have been influential in:

Most Influential Alumni

Gonzaga University, a 130-year Jesuit school, allows working professionals to obtain their terminal degrees from an accredited, established university without moving. The demanding doctorate programs have been created to satisfy the high standards of working professionals since 2004. With its online graduate programs, Gonzaga University, accredited by the NWCCU-Northwest Commission on Colleges and Universities (NWCCU), equips students with the knowledge and abilities needed to succeed in today's complex and ever-changing world.

Online PhD Degree Programs That Do Not Require a GRE




What is Clarkson University known for?

Clarkson University's faculty and alumni have been influential in:

Most Influential Alumni

Clarkson University, accredited by the MSCHE, offers rigorous preparation to solve real-world problems in the fields of business, engineering, education, health professions, and the sciences. The university works with industry leaders to understand the needs of various students and create a curriculum to meet them.

The following online doctorate degrees do not require students to submit GRE scores; however, applicants can still submit if they believe it'll increase their chances of admission:

Online PhD Degree Programs That Do Not Require a GRE

What is Alliant International University known for?

Alliant International University's faculty and alumni have been influential in:

Most Influential Alumni

Alliant International University, accredited by the WSCUC, supports diversity in the classroom and the workforce and has been named one of the most diverse schools. Students are urged to embrace diversity, be committed to serving others, and have a global perspective. The school believes practical experience is crucial for a well-rounded education, so it integrates community involvement into all of its degree programs.

Online PhD Degree Programs That Do Not Require a GRE

Other Rankings

What is University of Hartford known for?

University of Hartford's faculty and alumni have been influential in:

Most Influential Alumni

The University of Hartford offers a distinctive blend of demanding academics, outstanding professors, stimulating student life, and support services that will lead students through their college journey and help them impact the world. The New England Commission of Higher Education (NECHE) accredited the university.

Online PhD Degree Programs That Do Not Require a GRE

Other Rankings

What is Indiana State University known for?

Indiana State University's faculty and alumni have been influential in:

Most Influential Alumni

Indiana State University offers a challenging curriculum that helps students advance and gain knowledge both inside and beyond the classroom and impact the worldwide society. ISU Online offers more than 75 graduate programs, including master's, educational specialist, and doctoral degrees accredited by the Higher Learning Commission (HLC).

Online PhD Degree Programs That Do Not Require a GRE

Other Rankings

What is Western Kentucky University known for?

Western Kentucky University's faculty and alumni have been influential in:

Most Influential Alumni

Western Kentucky University is a research institution that offers unmatched outstanding academic offerings, practical learning experiences, and faculty members that are recognized internationally. WKU, accredited by the SACSCOC, is committed to ensuring that students reach their objectives and graduate with the skills they need to succeed. One of its top offerings is the online doctoral program in education which prepares online students for various career paths.

Online PhD Degree Programs That Do Not Require a GRE




Other Rankings

What is University of South Alabama known for?

University of South Alabama's faculty and alumni have been influential in:

Most Influential Alumni

The University of South Alabama is a community of leaders and students encouraging and pushing one another for success. The goal of the USA is to provide a setting where high-caliber research is combined with compelling educational opportunities so that teachers and students can become innovators in their fields. USA, accredited by the SACSCOC, offers two distinct online doctorates.

Online PhD Degree Programs That Do Not Require a GRE

Other Rankings

What is Bradley University known for?

Bradley University's faculty and alumni have been influential in:

Most Influential Alumni

Bradley University is a highly regarded HLC-accredited private university that provides graduate students with the opportunities, resources, and great educational opportunities of both a smaller and larger university. Bradley offers several top-notch online programs that provide possibilities for experiential and global learning, enabling graduates to excel in a challenging environment, including two doctorates that students can complete in 4-6 years entirely online.

Online PhD Degree Programs That Do Not Require a GRE

Other Rankings

What is University of New England known for?

University of New England 's faculty and alumni have been influential in:

Most Influential Alumni

The University of New England is a NICHE-accredited institution that provides a high caliber of online education. The online student body's education is unmatched thanks to UNE's blend of knowledgeable faculty, cutting-edge technology, and the highest caliber course material. Students at UNE Online have access to a wealth of tools and support to help them succeed in their studies, including one online doctoral program.

Online PhD Degree Programs That Do Not Require a GRE

Other Rankings

What is Barry University known for?

Barry University's faculty and alumni have been influential in:

Most Influential Alumni

Barry University, accredited by the SACSCOC, offers highly regarded doctoral-level studies. There are five online PhD programs available for distance learners to select from. Doctoral degrees give graduates the knowledge and abilities to seek careers in academics and other fields.

Online PhD Degree Programs That Do Not Require a GRE

Other Rankings

What is East Tennessee State University known for?

East Tennessee State University's faculty and alumni have been influential in:

Most Influential Alumni

East Tennessee State University, accredited by the SACSCOC, includes a variety of student experiences to promote respect, diversity, and academic performance. One of ETSU's online/hybrid PhD programs might be considered by professionals looking for flexible doctoral-level education. Either full-time or part-time education is possible through the online program.

Online PhD Degree Programs That Do Not Require a GRE

Other Rankings

What is University of Central Arkansas known for?

University of Central Arkansas's faculty and alumni have been influential in:

Most Influential Alumni

The University of Central Arkansas is a leading learner-focused public comprehensive university that has won national recognition for its commitment to scholarly and creative pursuits, engagement with local, national, and international communities, and record of excellence in undergraduate and graduate education. UCA offers various online degree programs that charge a flat rate tuition fee, regardless of state residency.

Online PhD Degree Programs That Do Not Require a GRE

Other Rankings

What is Grand Canyon University known for?

Grand Canyon University's faculty and alumni have been influential in:

Most Influential Alumni

Grand Canyon University is an HLC-accredited university that stands apart from other online education providers because of the history of its traditional campus. Through educational alliances, GCU also provides chances for the growth and recognition of the larger academic community. Students' degree programs at Grand Canyon University can be flexible, giving them the education they need to succeed in today's challenging environment.

Online PhD Degree Programs That Do Not Require a GRE

Other Rankings

What is Saint Leo University known for?

Saint Leo University's faculty and alumni have been influential in:

Most Influential Alumni

Saint Leo University, accredited by the SACSCOC, is one of the most prominent and oldest Catholic institutions with a long history of giving students a transformative and values-centered education. The institution has become a global pioneer in reimagining the 21st-century university thanks to SLU's commitment to making higher education more accessible to everyone. Saint Leo University offers four distinct doctorates that students can complete 100% online.

Online PhD Degree Programs That Do Not Require a GRE

Other Rankings

What is Walden University known for?

Walden University's faculty and alumni have been influential in:

Most Influential Alumni

Accredited by the HLC, Walden University offers 25 degree programs at the doctor's level and over 150 specializations. Nearly 90% of the faculty members have doctorates, making them leaders in their fields of study. The university's certification as a B Corporation demonstrates its dedication to conducting business ethically and inspiring students to make a difference in the community.

Online PhD Degree Programs That Do Not Require a GRE