Best Colleges and Universities for Criminal Justice Degrees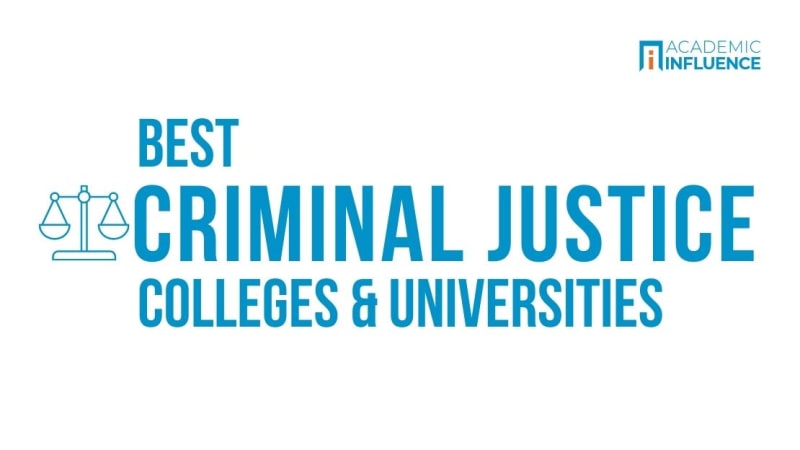 The best criminal justice degree programs are those with rich histories of influence, proven through the work produced by the program's faculty and alumni. Beyond demonstrating scholarly impact in the field, the best criminal justice degree programs maximize your opportunities to interact with outstanding criminal justice faculty.
A bachelor's degree in criminal justice is an excellent starting point for a career in policing, corrections, homeland security, and a host of other important roles related to crime, justice, and public safety. As a criminal justice major, you'll study three primary subject areas—law enforcement, corrections, and the courts. Majoring in criminal justice is a good starting point if you plan to study policing, law, administration of justice, counter-terrorism, and more. You'll study related subjects including criminal psychology, rehabilitation, and sociology. And if you're interested in eventually going to law school and becoming a practicing attorney, majoring in criminal justice could be a good starting point. A degree in criminal justice will give you the knowledge and qualifications to contribute to public safety, national security, social justice, and a host of other related fields.
Degree popularity: Criminal justice bachelor's degrees are the 16th most popular undergraduate degrees across all student demographics. It is slightly more popular among men. Crimianl justice degrees rank 6th among Black men, 8th for Black women, 8th among Hispanic men, and 15th for Hispanic women, according to the number of degree earners reported by the National Center for Educational Statistics.
Featured Programs
Frequently Asked Questions About Criminal Justice Bachelor's Degrees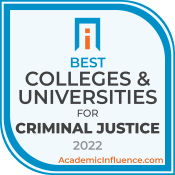 The Best Colleges and Universities for Criminal Justice Degrees
University of Florida
University of Washington
Boston University
Florida State University
Boston College
John Jay College of Criminal Justice
College of the Ozarks
Southern University at New Orleans
San Francisco State University
California State University, Long Beach
Florida State University
Sam Houston State University
University of Cincinnati
Portland State University
University of Central Florida
The Best Criminal Justice Schools in Your State
Back to Top
Learn More About Criminal Justice
If you want to know more about criminal justice, then check out our related content: