Key Takeaways
An online bachelor's degree in strategic communications will teach you a myriad of highly marketable skills, which are extremely valuable in a competitive job market.
From improving your marketing campaigns to enhancing your internal communication skills, an online bachelor's in strategic communication will teach you more about business communication in a new level of depth.
If you wish to level up your career in communications to optimize information-delivering activities, an online bachelor's in strategic communication is perfect for you!
Top Online Bachelor's in Strategic Communications Degrees
Effective communication is essential for success in almost every industry in the fast-paced, globally connected world of today. Organizations are looking for qualified individuals who can create strategic messages that connect with a variety of audiences in light of the growth of digital media and global connectedness.
An online bachelor's in strategic communication program is best for students who want to start a transformational journey in the field of strategic communication. A strategic communication program provides students with a more intensive look at how organizations, groups, and people communicate.
This also gives the student of any degree in strategic communications with a deeper understanding of public relations: how people use communication to influence and adapt opinion in response to listening to public outreach.
A major in strategic communication is well-rounded, blending human and professional communications theories. The undergraduate courses cover strategic communication campaigns and apply the principles and approaches of communication research with digital media, as well as other current methods of communication.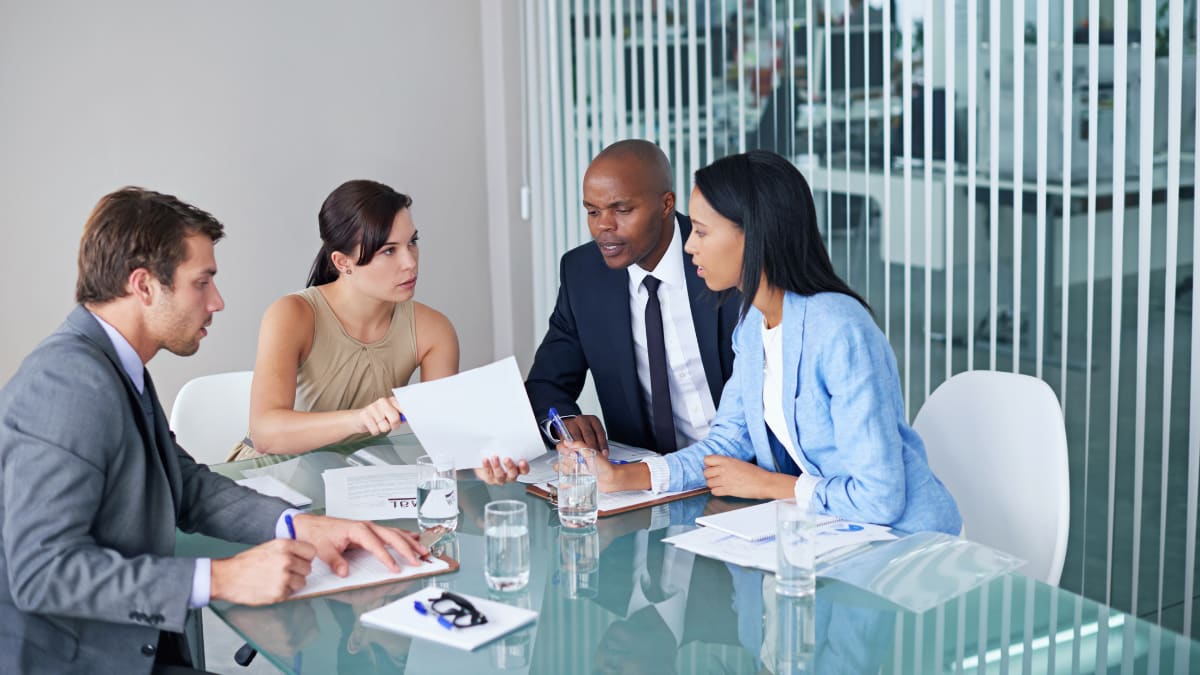 Featured Programs
Online Bachelor's in Strategic Communications Courses
The online bachelor of arts in strategic communications dives deep into several disciplines needed for creating and delivering effective content. This usually includes generating a relatable and impactful message, choosing the best channel for communication for efficient message distribution, and assessing corporate communication efforts alongside established benchmarks and goals.
While courses and titles may vary between programs, students in an online strategic communication bachelor's degree will have the chance to study:
Introduction to Strategic Communication
This course introduces students to the guiding concepts, philosophies, and methods used in strategic communication and helps them examine how it functions in many fields and organizations.
Communication Theory
This course explores the fundamental theories and paradigms that support effective communication, including interpersonal communication and corporate communications. It is an examination of the creation, transmission, and reception of communications.
Corporate Communications
The ideas and tactics of business communication are the main topics of a corporate communications course. The development of corporate messages, crisis communication, organizational communication, and effective management of internal and external communication are all skills that students acquire.
Statistics
Statistics is an essential skill in strategic communication and public relations. Students learn to analyze data, interpret research findings, and make data-driven decisions to optimize communication strategies.
Public Relations Techniques
The practical side of public relations is covered in depth in this course, which teaches students how to write press releases, handle media inquiries, plan events, and develop communication strategies.
Mass Communication
Understanding the various mass media, including television, radio, newspapers, and digital media, is provided through this course. Students investigate how the media affects society and learn how to use mass communication channels properly.
Psychology
Psychology is very essential to strategic communications. Communication experts can produce messages that resonate with target audiences by understanding human behavior, motivations, and decision-making processes.
Law
Students must be aware of legal concerns pertaining to media and communication, such as intellectual property laws, privacy laws, and advertising rules.
Research
Research abilities are crucial for all fields. Students learn to gather information, research, and use quantitative and qualitative techniques to inform communication tactics.
Digital Marketing
A vital part of contemporary communication strategies is digital marketing. Online advertising, social media marketing, content marketing, and analytics for gauging the performance of digital campaigns are all topics covered in class.
Key Point: Whether you are choosing an online bachelor's in communication or more specialized online bachelor's programs in strategic communication, these courses will help you to build a solid foundation for effective communication for any organization or company.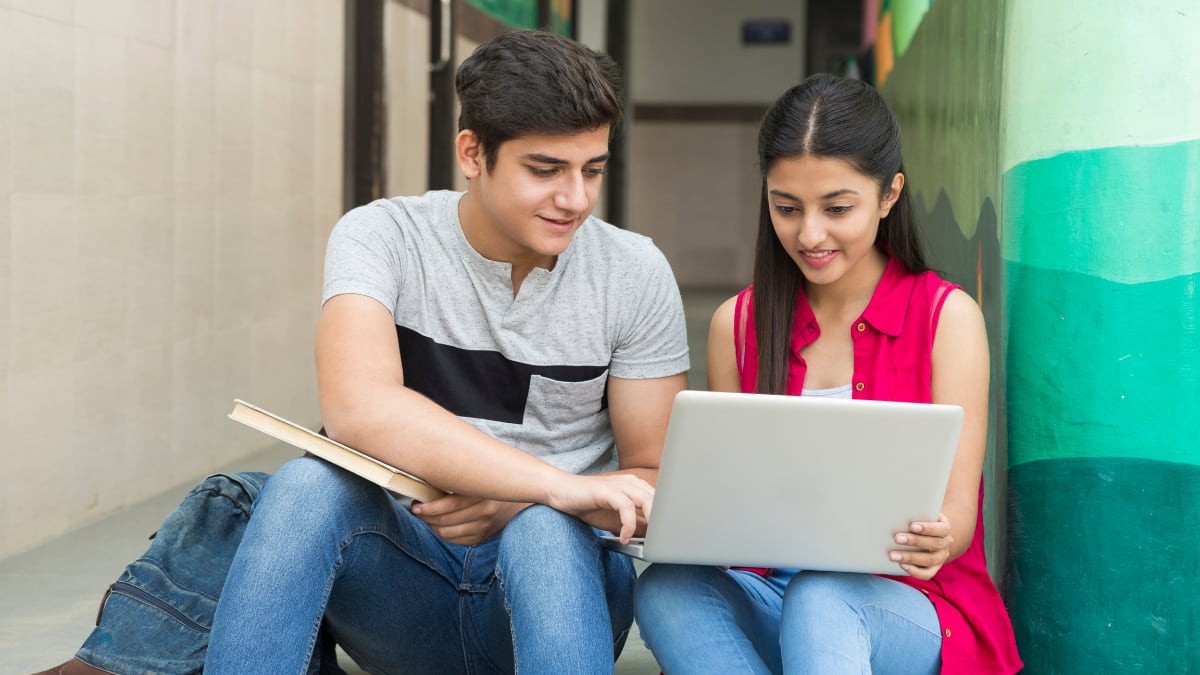 Skills Acquired with a Bachelor's in Strategic Communications Degree
This is a 120-credit interdisciplinary program that will help you develop and hone your skills to become a strategic communicator. It equips graduates with a diverse set of skills that are highly valuable in various professional settings. Skills that students develop include:
Complex problem-solving
Oral, visual, and written communication
Goal-setting and evaluation methods
Research and analytic techniques
Creative thinking
Cultural and social awareness
Research and data analysis
Public relations and crisis communication
Interpersonal communication
Organizational communication
Media literacy
Why an Online Bachelor's in Strategic Communication can be a Better Option
An online bachelor's in strategic communication can stand out from traditional programs in several ways, offering unique advantages and opportunities for students:
Flexibility and Convenience
What makes the program stand out is its flexibility and convenience. Students can easily satisfy the core academic curriculum at their convenience and are later free to pursue the in-person internship at their own pace.
Self-Paced Learning
Most online bachelor's in strategic communications programs allow students to complete the degree independently. Students can follow the suggested pacing or enroll in more or fewer credit hours per semester.
The biggest advantage of tailoring your own schedule is that you can have a schedule that best fits your current lifestyle. This will also allow students to concentrate longer on difficult subjects while advancing through easy concepts.
Access to Diverse Perspectives
Compared to traditional degrees, online degree programs have more international applicants. This lets students know peers from various geographic regions, ethnic backgrounds, and occupational disciplines.
Exposure to various people and beliefs allows students to understand several things differently. This diversity can enhance conversations and interactions in the online classroom.
Enhanced Technology Integration
Innovative digital technologies and platforms are frequently used by online programs to distribute course materials, support communication, and produce stimulating learning environments. Students become proficient in digital communication tools, which are increasingly crucial in contemporary business.
Expanded Networking Opportunities
Networking opportunities in online programs are often global based. Through virtual gatherings, forums, and online communities, online programs can provide special networking opportunities. Students can expand their professional networks by connecting with classmates and professionals from various areas and industries.
Real-World Application
Real-world projects, virtual internships, and group projects with business partners are all included in some online programs. Although not generally required, most employers prefer to have candidates with field experience. With the internship experience, your chances of getting hired post-graduation are relatively high.
Cost Savings
Online courses frequently feature reduced tuition costs and don't require students to pay for indirect costs like rent and gas. As a result, most online learners are working adults looking to earn a degree without going bankrupt.
Career Advancement Opportunities
An online degree in strategic communication gives people who are already employed the freedom to balance work and study while developing their careers with new skills and credentials.
Key Point: These benefits prove that online bachelor's programs can be an effective option for busy professionals. However, this is not to disregard the many benefits of traditional programs. Traditional programs still have advantages, such as face-to-face contact, access to on-campus resources, and a more structured learning environment.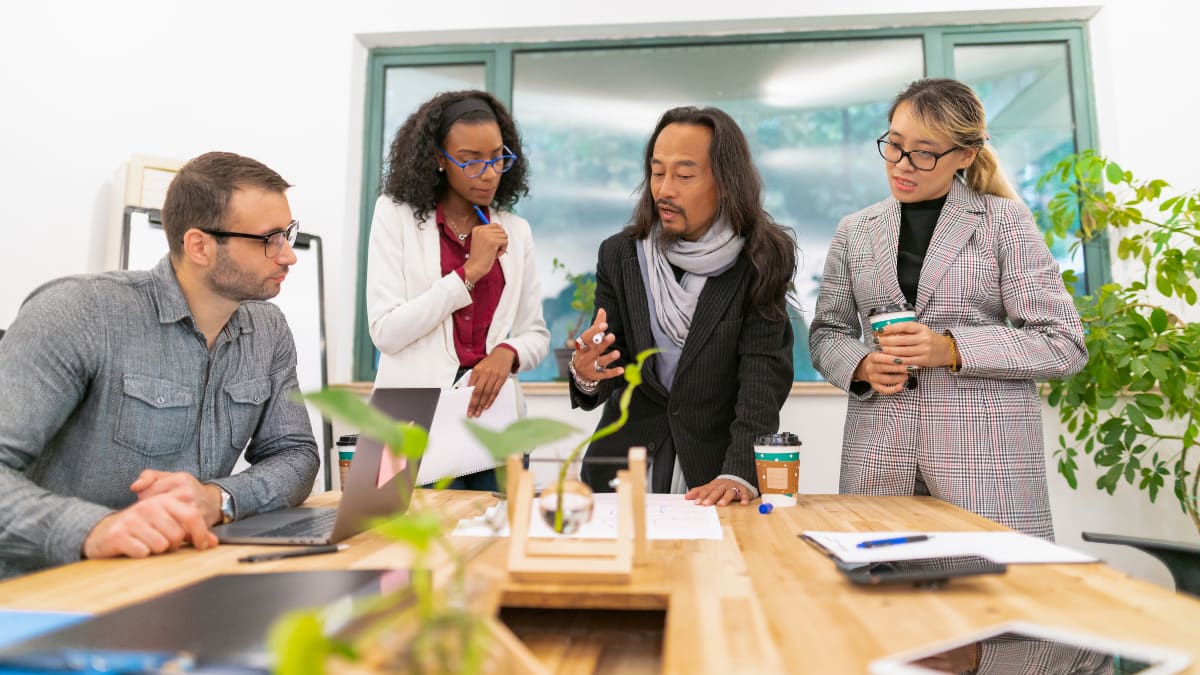 Back to Top
Online Bachelor's in Strategic Communications Career Paths
Journalists: These professionals perform high-level investigation, research, write, and deliver news pieces and information using a balanced, effective, and straightforward approach.
Journalists are very keen on gathering accurate information. They double-check their resources, verify sources, and publish only newsworthy stories to inform the public about different topics.
Median Annual Salary: $48,370
Social Media Managers: These strategic communications professionals deliver content and messaging via different channels and platforms in which viewers can engage and interact with brands.
Depending on the role of these managers, they can either handle content creating and publishing activities or check the page's quality assurance. There are also social media managers that specialize in working exclusively in a certain channel.
Median Annual Salary: $56,770
Communications Officer: These professionals write, promote, and distribute content about a specific brand, its products/services, and its activities. They also coordinate digital content creation, write press releases, draft social media and blog posts, maintain archives of information, or track campaign metrics.
Median Annual Salary: $62,340
Communication Consultants: They are the ones that advise organizations on the best practices for content creation, delivering it, and then maintaining the organizational communication plan to establish a public image for the company. They can either work as external or internal professionals, although this will depend on their focus. Communication consultants also strategize the many aspects of an effective marketing campaign.
Median Annual Salary: $81,260
Copywriters: They are strategic communications professionals who strongly focus on creating content using methods made by a brand or organization and targeted information. They write actionable, intelligible, and error-free copy that may appear in publications, advertisements, marketing campaigns, social media, and other communication materials.
Median Annual Salary: $69,510
Public Relations Managers: These professionals provide leadership, especially in the creation and distribution of the materials for communications that form the organization's public image. They manage these things to exude a positive image of the organization. Sometimes, they help and supervise other professionals to help them accomplish their goals.
Median Annual Salary: $119,860
Digital Strategists: Digital strategists manage the creation of digital content. They see that the organization's content is ready for release and then promote these on digital media platforms like websites or social media channels. Most of the time, they serve as project managers, focusing on the complex goal of improving brand awareness, loyalty, and engagement as part of their duties.
Median Annual Salary: $105,211
Key Point: Online bachelor's programs in strategic communications will position graduates to be competitive in the job market. Strong communication skills and practical experience in areas like social media, digital marketing, journalism, and public relations can lead to lucrative positions in sought after careers.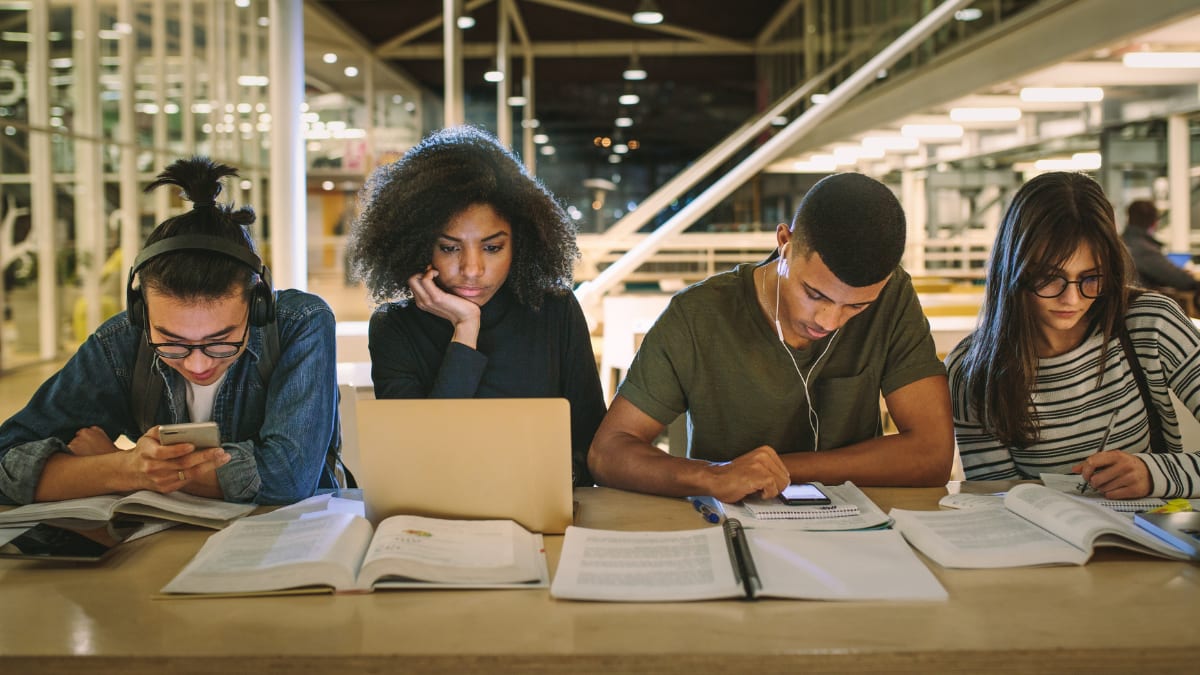 Back to Top
Specialized Certifications for Strategic Communicators
One of the best additions to your degree is obtaining strategic communication certifications to improve or prove your professional expertise and dedication to the field. Certifications demonstrate your proficiency in particular strategic communication fields. They show that you have put in the time and effort to expand your expertise in a specific area, which increases your appeal to potential employers or customers.
If you plan to work from home or become an independent freelancer, certifications will boost your marketability and inspire confidence in potential clients. Customers might feel more secure choosing someone with a proven track record.
There are several certifications available for strategic communicators. Here are some of the top certifications in the United States:
Certified Strategic Communication Professional (CSCP)
This certification, provided by the Global Communication Certification Council (GCCC), is intended for communication experts with at least eight years of experience in the industry. It certifies knowledge of strategic communication planning, carrying out, and evaluating.
Digital Marketing Certifications
Your knowledge of digital marketing can be improved by earning certifications in areas like Google Ads, Google Analytics, HubSpot Inbound Marketing, or Facebook Blueprint. Strategic communicators must be adept at using online marketing tools and techniques in the current digital era.
Social Media Management Certifications
Platforms like Hootsuite and Buffer provide certifications that show your proficiency in utilizing and managing social media for marketing and communication objectives.
Content Marketing Certifications
A content marketing certification from a company like HubSpot or the Content Marketing Institute (CMI) can attest to your expertise in developing and executing content marketing strategy.
Public Relations Society of America (PRSA) Certifications
For strategic communicators working in the PR industry, PRSA offers several credentials, including the Accreditation in Public Relations (APR) and the Certificate in Principles of Public Relations.
Project Management Certifications
Project management credentials like Project Management Professional (PMP) or Agile Certified Practitioner (PMI-ACP) can be helpful for communicators active in managing campaigns and projects.
Data Analytics Certifications
The ability to examine the effectiveness of communication campaigns and make data-driven decisions can be acquired through data analytics certifications like the Google Analytics Individual Qualification (IQ) or Data Science certifications.
Crisis Communication Certifications
These are specialist certificates that show proficiency in handling and successfully communicating during emergencies and disasters. Professionals in public relations, communications, corporate affairs, and other similar disciplines will find these qualifications particularly useful.
Internal Communication Certifications
Certifications focusing on internal communication techniques and employee engagement can be beneficial for communicators working on internal corporate communications and interpersonal communication.
Graphic Design or Video Editing Certifications
Modern communication tactics greatly emphasize graphic design and video editing abilities. Canva or Adobe certifications can attest to your proficiency in design.
Brand Management Certifications
Certifications in brand strategy and management can help you understand and implement successful branding projects.
Leadership and Management Certifications
For communicators who want to manage teams or projects in the communication field, certificates in management and leadership can be helpful.
Key Point: Certificates from reputable associations or professional organizations can further boost the value of your online bachelor's in communication. Additionally, they give your résumé and professional profile greater legitimacy. They prove that you have attained a specific level of strategic communication proficiency.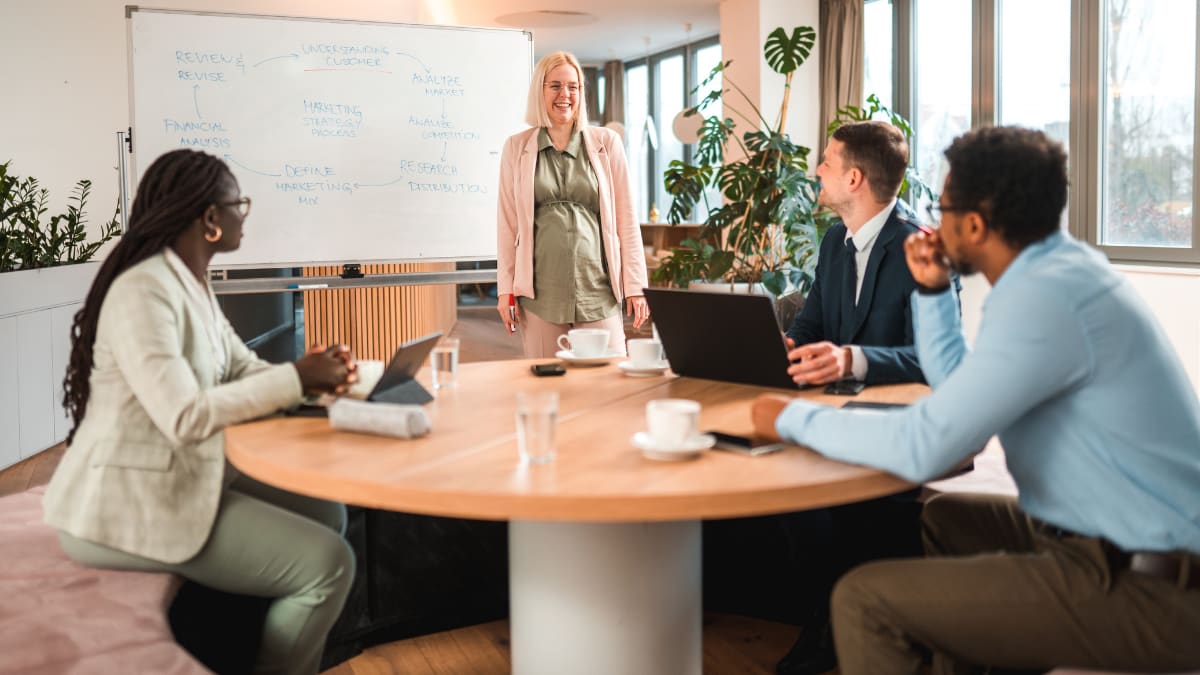 Back to Top
Professional Organizations for Strategic Communicators
Professional organizations give strategic communicators useful tools, networking opportunities, information about the market, and career advancement opportunities. The following are some well-known professional associations and organizations for strategic communicators:
American Marketing Association (AMA)
AMA is a valuable tool for strategic communicators who work in marketing, even though it is not primarily concerned with communication. The company offers publications, conferences, webinars, and access to marketing research.
Association for Women in Communications (AWC)
The mission of AWC is to advance women in all facets of communication, especially strategic communication. It provides chances for networking, professional growth, and mentoring.
International Association of Business Communicators (IABC)
This is a multinational organization specializing in marketing, business, and corporate communication. It offers seminars, certificates, professional development opportunities, and a vibrant online community.
International Association for Measurement and Evaluation of Communication (AMEC)
AMEC is committed to advancing efficient methods of measuring and assessment in public relations and communication. It provides information on communication measurement, webinars, seminars, and more.
International Corporate Communication Council (ICCC)
The ICCC is a global organization for corporate communication specialists. It provides global networking opportunities, conferences, and resources for communication leaders in numerous industries.
International Public Relations Association (IPRA)
IPRA works to advance public relations best practices and professional standards. For PR and communication professionals worldwide, it provides educational opportunities, seminars, and networking possibilities.
Institute for Public Relations (PR)
IPR is a research-based company devoted to improving public relations techniques. Access to market research, books, webinars, and instructional programs are all made available.
National Communication Association (NCA)
Strategic communication is one of the several communication disciplines that NCA, a comprehensive organization for communication, addresses. It provides resources, conferences, publications, and networking opportunities for academics and practitioners.
Public Relations Society of America (PRSA)
One of the biggest and best-known professional associations for those working in public relations and strategic communication is PRSA. It provides access to papers, webinars, seminars, workshops, and a sizable network of communication specialists.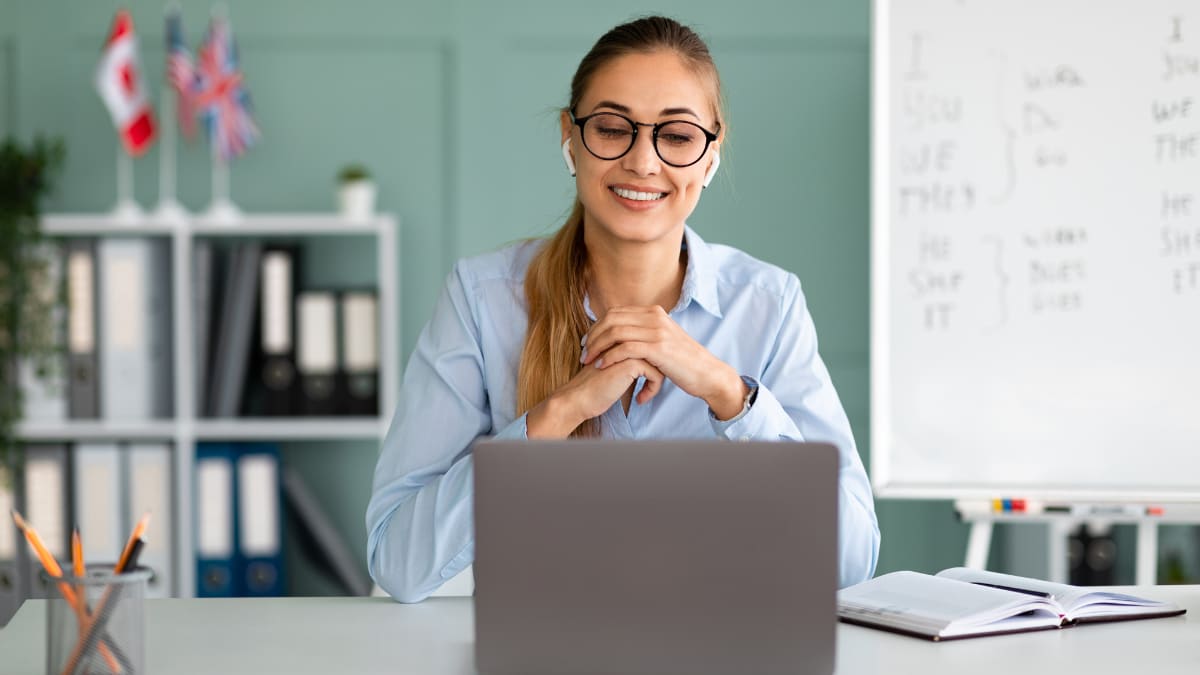 Frequently Asked Questions About Strategic Communications Degrees
Learn more about how to major in communication .
Median Salaries of Similar Careers in the U.S.
The following graph depicts the average salaries of similar occupations to Public Relations Specialists in the U.S.
Source: U.S. BUREAU OF LABOR STATISTICS
63230
News Analysts, Reporters, and Journalists
73250
Public Relations Specialists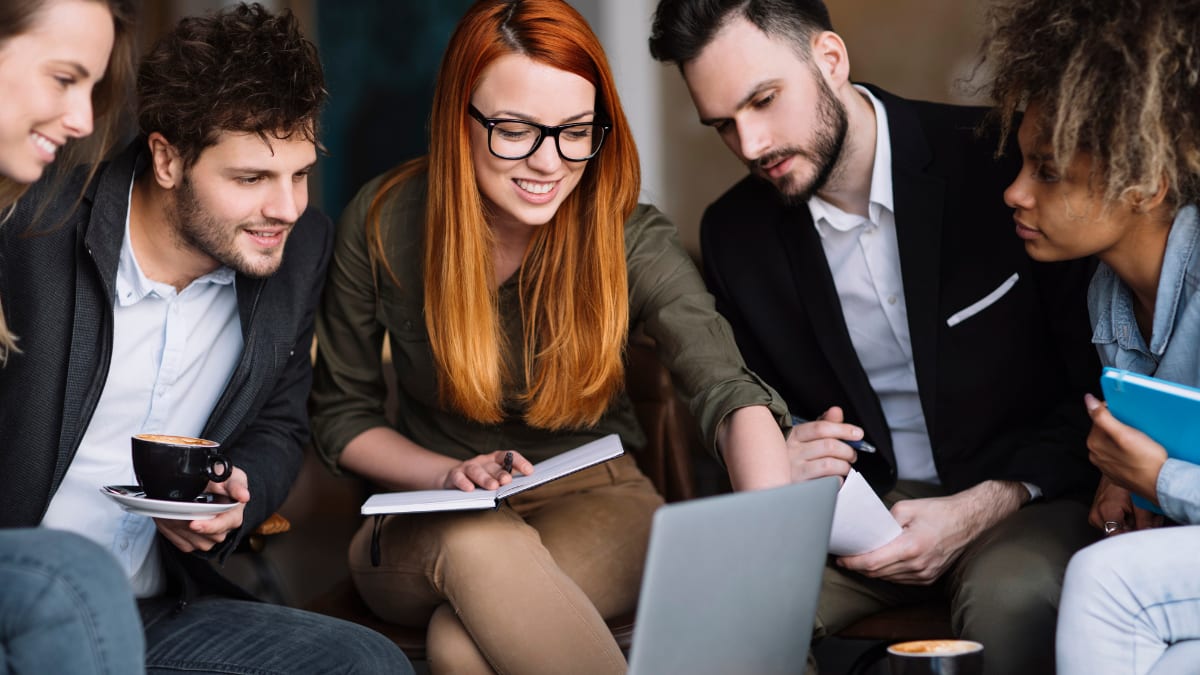 Back to Top
Best Online Bachelor's in Strategic Communications Degree Programs
Other Rankings

National University's online BA in Strategic Communications degree program requires students to complete 180 quarters, which includes general education courses, upper-division level courses, and an online residency. The program, which is one of the most flexible online communications degree programs, produces well-rounded communication professionals with the necessary abilities to compete in the modern job market thanks to small class sizes and faculty mentors with practical expertise.

NU provides four-week courses, allowing online students to concentrate on one subject per month and complete their degree more quickly. The program accepts applicants year-round. Active-duty service personnel and the immediate family members of those who serve have access to tuition discounts at Yellow Ribbon schools, which support the military.

Core requirements of the program include:

Interpersonal Communication
Intercultural Communication
Communication Research Methods
Communication Technologies
Organizational Communication
Interactive Storytelling Strategic Writing
Media Management

Online Degrees

BA in Strategic Communications

Required Credits: 180
Completion time: 4.5-5.5 years
Format: Online

Other Rankings

The online BS in Strategic Communication degree at Northwestern University aims to prepare graduates for numerous career options in various industries. Students complete 42 credit hours, including core, concentration, electives, certificate, and distribution courses.

The curriculum integrates an interdisciplinary and adaptable approach that allows students to tailor their degrees by focusing on Corporate Communication and Branding, Research and Analytics, or Leadership. Students can also select an elective certificate with four courses from another discipline. Elective certifications include Artificial Intelligence, Human Resources, Public Health, Strategic Management, and more.

Students explore eight core courses, including:

Theories of Persuasion
Communication & Culture
Team Leadership and Decision Making
Organizational Communication
Global Culture, Commerce, and Communication

The program concludes with a capstone course. The capstone requires students to develop and support a thesis statement, advance an idea, do research, and write or produce a final product to explore what they have learned about the methods and outcomes of interpersonal and public communication.




Online Degrees

BS in Applied Studies

Required Credits: 120
Completion time: 4-5 years
Format: Online

Other Rankings

The University of Arkansas Grantham's BA in Strategic Communications is one of the most transfer-friendly online bachelor's programs, allowing students to transfer credits for up to 75% of the program's total credit hours. Students must complete a total of 120 credit hours, which can usually be finished in 38 months of full-time study. And at $295 per credit hour, this online strategic communications program is one of the most affordable.

The program's curriculum equips students with the necessary communication techniques that can work in various contexts, including business and leadership. Students will develop their knowledge in information collecting, critical thinking abilities, and presentation of information.

Featured courses in the program include:

Business Communication
Civility and Mass Media
Management Information Systems
Web Design I
Marketing Communications
Principles of Business Management

Online Degrees

BA in Strategic Communications

Required Credits: 120
Completion time: None Reported
Format: Online




Other Rankings

The BA in Strategic Communications at Pennsylvania State University is a 100% online program that explores various topics that help students create an effective and relatable message, appropriate message delivery, and assess communication efforts. This program is open to applicants with or without professional experience in communication. The curriculum is designed to help students compete in a fast-paced setting focused on communication.

Students explore courses in:

Basic News Writing Skills
Writing for Media
Research & Analytics
Social Media Strategies
Elementary Statistics

Additionally, students will study subjects like psychology, statistics, law, research, and other fields that can be used to create a solid framework for efficient communication in any business or organization.




Other Rankings

The online BA in Strategic Communication at the University of Rhode Island is among the top degree completion programs in the field. As a degree completion program, only those with at least 45 credits at an accredited Postsecondary Institution will be considered. Additionally, applicants must have a 2.5 minimum cumulative GPA.

URI's strategic communication degree offers an accelerated online schedule delivered in a 7-week session. Students can start the program at any term.

The program's required courses include:

Advanced Public Speaking
Communication Theories
Research Methods in Communication
Rhetorical Theory
Strategic Media Communication

Upon completing the required courses, students can start to tailor their degrees by choosing electives in Business and Organizational Leadership Skills, Science, Environment & Health, or Social Science & Media.

Other Rankings

The BA Communication at Maryville University offers a Strategic Communication concentration to help students gain expertise in delivering dynamic communication strategies. The curriculum aims to help students assist organizations in meeting their changing communication needs. Online students in this concentration can conduct research, finish an internship, develop their writing portfolio, and transform communication into practical business strategies.

The strategic communication concentration covers subjects like:

Law
Ethics
Technology
Communication theory
Cultural communication

While the coursework can be completed 100% online, students can put their knowledge to work by participating in internship opportunities. Undergraduate interns from the program work at many of the biggest businesses, organizations, radio stations, and nonprofit organizations in the metro area as part of its active internship program.




Other Rankings

Boise State University's BA in Integrated Strategic Communications is a customizable 100% online bachelor's degree program. Students in the program are prepared to create communication plans that effectively reach target audiences by integrating various media platforms.

They'll learn about branding, market research, digital and social media, public relations, advertising, and other marketing and communication-related topics. The program can be completed in less than four years, thanks to its accelerated 7-week courses.

Courses of the program explore several topics, including:

Public Relations
Campaign Strategies
Business and Professional Communication
Media and Social Media Strategies for Professionals
Media Law

Students can align their learning with their professional goals by choosing their electives and an optional certificate. They can pursue a certificate in Media Content Management or Communication Management.

Other Rankings

The BA in Integrated Strategic Communication at Washington State University is an online degree program that prepares students to become experts in turning communication into connections between businesses and the general public. The curriculum offers courses that allow students to obtain the necessary professional communication skills and toolkits for a competitive field.

Some of the skills students learn throughout the program include:

Persuasive communication tactics
Market Research
Branding Strategy
Social Media Management
Innovative Multimedia Content.

Students in the online program can also apply for the unique Study Abroad opportunity.




Other Rankings

West Texas A&M University offers a BA and BS in Communication Studies with the opportunity to major in Strategic Communication. The program's coursework is designed to help students keep up with the demand of 21st-century communication. It's perfect for students looking for an affordable communications degree.

While the BA and BS degrees may lead to similar career opportunities, students who want more emphasis on communication's scientific and technical aspects should consider the BS program. On the other hand, students who want a broader and more liberal arts-based education should pursue the BA program.

Nevertheless, students must complete the following courses:

Communication Theory/Media Theory
Organizational Communication
Persuasion
Research Practicum
Principles of Advertising
New Media

Other Rankings

The online BA in Strategic Communication at California Baptist University offers students an interdisciplinary study curriculum that will equip them with knowledge in various dimensions of communication. They'll undergo courses that explore historical, social, cultural, global, and political communication. As a degree completion program, online students must only complete 39 units, including prerequisites, lower division, upper division, and Christianity courses.

Some of the program's courses include:

Media and Society
Interpersonal Communication
Legal, Ethical, and Social Foundations of Communication
Digital Trends in Communication
Public Relations Campaigns and Research




Other Rankings

The University of New Mexico's BA Journalism and Mass Communication offers a Strategic Communication concentration option for students who want to focus on developing marketing, advertising, or sales communication skills. This online strategic communication degree is best for students with associate degrees seeking an accelerated bachelor's program. Students must complete 48 credit hours to earn the degree, which usually takes only two years.

Core coursework of the program includes:

Persuasive Communication
Media Ethics and Law
Creative Concepts
Strategic Writing
Media Theory and Research

To help students modify their learning and align it with their future goals, they can choose their own electives. Those who want to apply to enhance their knowledge and gain practical skills can pursue an Internship in Communication elective.
Back to Top
Online Degree Frequently Asked Questions
If this is your first time taking an online course, the experience may require a time of adjustment. Although you'll typically learn the same material and take the same exams as your on-campus peers, going online will require greater independence and responsibility than going in person. You'll be accountable for your own time management, for harnessing the online educational technology that you'll need to use, and for completing the course requirements, such as listening to lectures, learning lessons, reading texts, and handing in assignments. This means you'll need to create a suitable workspace for yourself, maintain a realistic schedule, and take the initiative in building relationships with your instructors and classmates. With online college, your goal is to find a balance between independence and engagement.
No. The only part of online education that's easier than campus-based education is ease of access: all you need is a computer and an internet connection for online education. But even this seeming advantage of online education can be misleading: what's easier, studying online with your computer and internet connection from your home where you need to cook, clean, pay rent, and maintain a job? Or studying on campus in a dorm where all your living needs are handled by the school, and college staff are there to help you every step of the way?
If you take the commute to campus out of the equation, campus-based education is easier. All the support structures available on campus for students, especially with real people to help you in person, are not there online. The demands on you as an online student will largely be the same as for your campus-based counterpart, but without the same helps.
In general, your online courses will present the same material and test you in the same way as traditional in-person courses. In many cases, you'll even have the same instructors as your on-campus counterparts. In fact, if you are adjusting to the experience of independent learning with remote educational technology for the first time, online college may be considerably more challenging than campus-based college. For a few insights on how to manage this new online experience, check out our 10 Tips for Adjusting to School Online.
Accreditation is especially important when it comes to online college. This is because the online education landscape is a mix of highly-reputable non-profit institutions on the one end and less-than-reputable for-profit institutions on the other end. Accreditation gives you the power to identify the more reputable actors in online education. Accreditation is a stamp of approval from an independent accrediting agency indicating that a college or university is meeting standards of quality and credibility. School-wide accreditation falls into two major categories: regional and national accreditation. Regional accreditors generally hold jurisdiction only over schools in the states comprising their region, whereas national accreditors hold jurisdiction over schools in all states. Regional accreditation is widely regarded as a more rigorous standard of quality and credibility than national accreditation.
Attending a college or university that is not regionally accredited could limit your opportunities. For students seeking an online education, we strongly recommend that they opt for regionally accredited schools. Regional accreditation ensures eligibility for federal loans and grants, ensures your college credits can be transferred between schools, and ensures that your degree credits can be accepted if you wish to earn an advanced degree. For more on this important topic, check out our What is Accreditation and Why Does It Matter? College & University Accreditation Guide.
As long as your online college degree is regionally accredited (see the previous point), you should have little difficulty transferring most of your credits or credentials to another regionally accredited undergraduate school. Every school carries its own standards and procedures for granting a transfer of credits. In many cases, you will encounter some bureaucratic haggling in which some of your credits will be transferred and others may be refused. However, provided that you have attended an online school with recognized regional accreditation, you should be in good shape in transferring your credits earned online.
In most cases, as long you graduate from a well-regarded, regionally-accredited online college, prospective employers won't look sideways at your degree. In fact, unless you attend an exclusively online college or university, there will likely be no specific indicator on your degree, transcript, or resumé differentiating your school from its brick-and-mortar counterpart. This means that your employer will likely only differentiate between an online and in-person degree if you mention this distinction.
Some employers may express the concern that because you did your degree online, you may need to transition from an online education experience to in-person workplace experience. But in an age of Covid, that concern seems much diminished. The fact is that much employment these days is remote. And collaboration increasingly happens online over Zoom. Many employers will therefore view your online degree as evidence of valuable 21st century professional skills such as independence, self-motivation, time management, and tech savvy.
If you are a student who thrives on the dynamic energy of in-person discussion, who requires the physical surroundings of a classroom to feel engaged, or who considers the social aspects of education to be of equal importance to the actual content of your courses, online education will be less than ideal for you (though depending on your circumstances, it may also be the only viable option).
While there is much in traditional campus-based education that can be substituted or simulated through the online medium, some students may find that there is nothing that can replace the conversation, collaboration, and motivation that occur in an actual in-person classroom setting. As you transition to online education, one of the biggest challenges you will likely face in getting the most out of your online classes is overcoming this difference between "real reality" and "virtual reality." Fortunately, we've got some great Tips for Online Education Beginners.
The advantages of online classes are many. Above all, online courses give you the freedom and flexibility to attend class from anywhere that works for you, whether you're at home, in a coffee shop, or in a quiet conference room at work. In many cases, you'll also enjoy the convenience of asynchronous learning opportunities-educational experiences that you can complete at your own pace and on your own schedule. This may include pre-taped lectures, ongoing chat-board discussions, and 24/7 access to digital materials. And of course, just as there are some learners who prefer the energy of a live classroom, there are those who learn best when working in their own personal space, free from distractions. If this sounds like you, you might find the solitude of online learning to be a major advantage.
Whether you're just getting started on your college search, you're looking for survival tips on your way to a bachelor's degree, or you're preparing for the transition into grad school, we've got guides, how to's and tons of other valuable resources to keep you moving forward in your educational journey.