We rank the best online bachelor's degree in business management in America.
Key Takeaways
Online business management degrees at the baccalaureate level require students to complete 120 credit hours in four years or less, depending on the program's pacing and student enrollment status.


Graduates with a bachelor's in business management degree online can qualify for entry-level positions in human resources, marketing, business analysis, and finance.


An online bachelor's in business administration program explores topics in economics, finance, marketing, human resources, organizational behavior, and accounting.
Best Online Bachelor's in Business Management Degree Programs
Aspiring business professionals and entrepreneurs are good candidates for bachelor in business management degrees. You should opt for a business management degree online if you're a busy working student.
Much like the traditional business management degree programs, the online business courses will provide the same knowledge and abilities to pursue international employment prospects and aid in developing a thorough understanding of businesses in specialized fields like finance and human resources.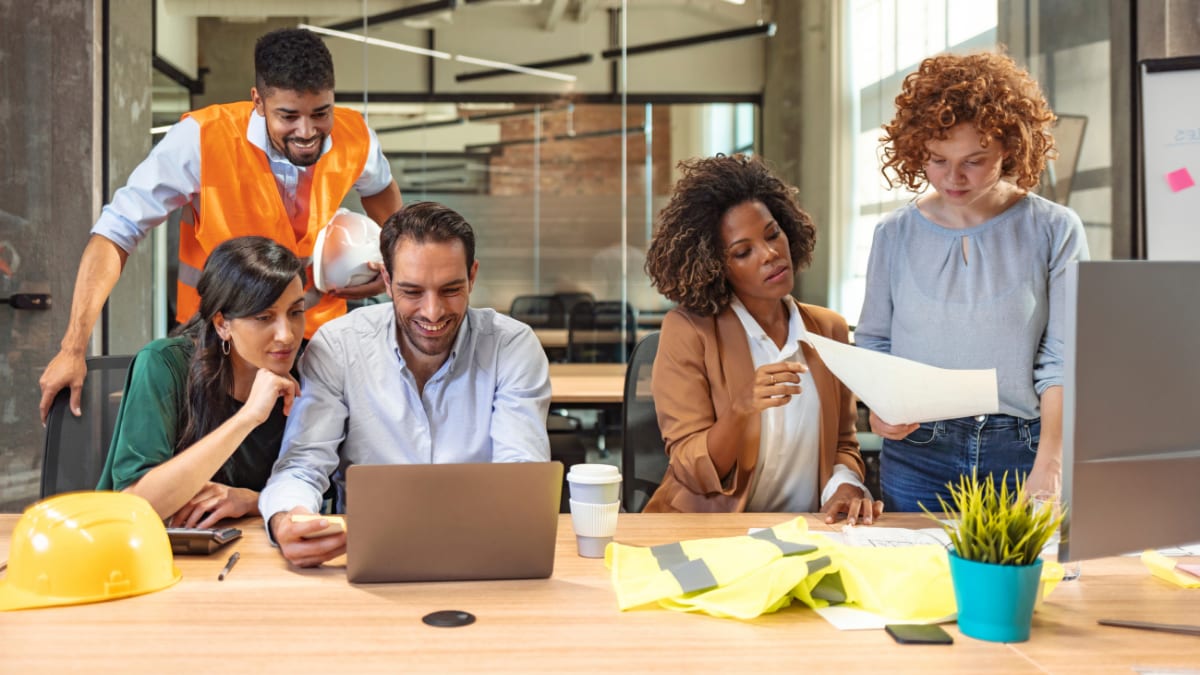 Featured Programs
What is a business management degree program?
The discipline of business management establishes the overarching responsibilities of managerial positions in any organization. A business management degree program at the baccalaureate level equips students with an understanding of how businesses function collectively, which includes organizing, managing, planning, and coordinating.
A bachelor's degree program in business management strongly emphasizes managerial and leadership abilities to help students become effective business leaders. Additionally, it is designed to give management students the foundation for successful entrepreneurship if they choose that route.
Best Online Bachelor of Business Management Programs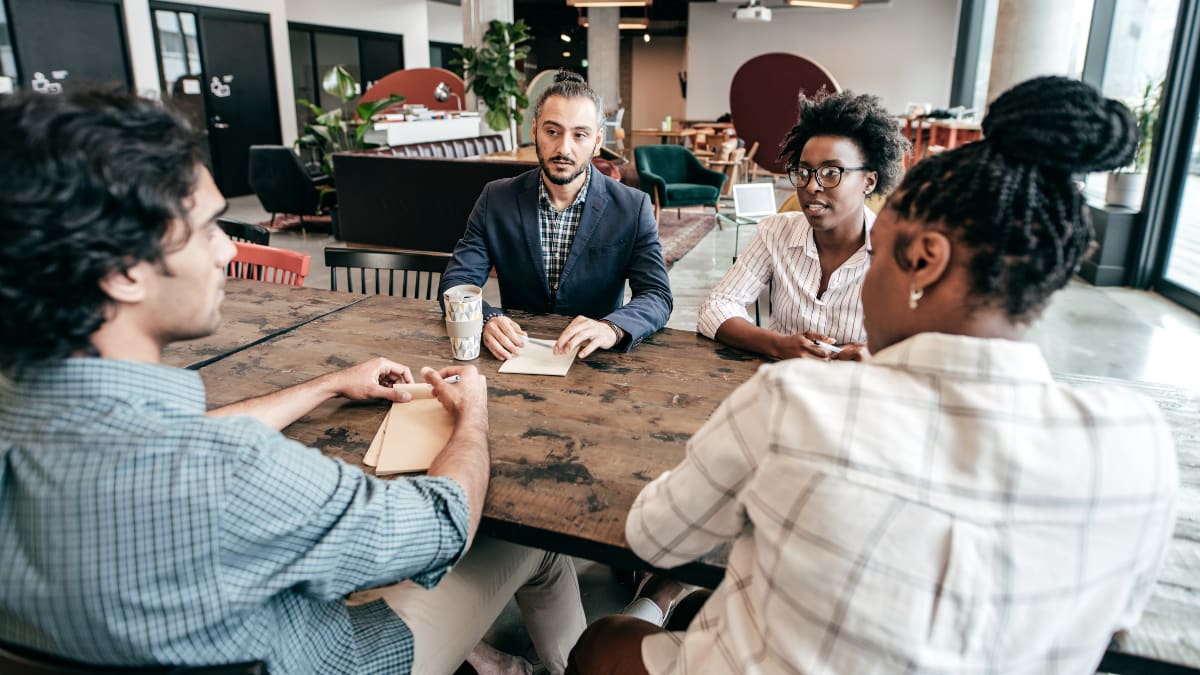 Back to Top
Why earn a degree in business management?
There are many reasons one should earn a business management degree.
Here are some of the biggest reasons it is one of the most popular majors:
Get access to better opportunities.
While the curriculum varies from school to school, all business management degree programs have the same goals and objectives. They are all designed to help students gain various management-related abilities.
Regardless of the concentration or courses, students will develop the in-demand business skills in managing personnel, communicating effectively, and collaborating with multiple teams. These skills are transferable to all professional settings, not just business settings.
Because most online business management degree programs offer specialization courses, such as resource management or human resources, you can tailor your program based on your interests and future goals. Graduates with specializations are more favored in job applications because they possess advanced expertise in a specific management discipline.
For example, if an employer is hiring for a management role in human resources and your specialization area is human resources management, they'll look to your expertise rather than hiring applicants with no prior knowledge of human resources.
Develop advanced skills.
One of the most common misinterpretations of business management degrees is that they are solely made for aspiring business owners. The truth is that this degree is very flexible and can cater to the needs of aspiring business owners and those interested in working in management. A business management degree combines the best of entrepreneurship and management courses to give students the edge over competition.
While you can obtain management skills as you go along with their jobs, getting a formal education can also help you develop skills like data analysis, which can improve your financial or marketing plans. Business management degree programs develop a student's reporting, leadership, project and organizational management, presentation, and problem-solving skills.
Additionally, you'll develop non-technical skills, such as communication, critical thinking, problem-solving, and creativity and innovation.
Learn the ropes.
Today's business world is very competitive, and applying for positions can be challenging. While employers mainly look for job experience in hiring applicants, a degree in business management can provide you with the expertise that would otherwise require years of professional experience.
With a business management degree, you can learn about market trends and industry studies and gain extensive insights into various industries. This is a big plus on your resume.
You can study those skills in the classroom and be ready to put them into practice as soon as you land your first managerial role. This will help you perform better on the job.
Choose from numerous degree concentrations.
Bachelor programs in business management offer several concentrations or emphasis that prepares students to enter or advance along a particular professional path. Business students can choose from various concentrations, from marketing to economics, opening the door to a wide range of career opportunities and possibly creating some uncertainty.
Fortunately, business management programs are designed to introduce students to each emphasis to help them decide which one to pursue. Students can focus on a particular field or acquire a more comprehensive understanding of a discipline.
Here are a few specialties with the business Management discipline:
Finance
Human Resources
Project Management
Operations Management
Supply Chain Management
Consultancy
International Business
Entrepreneurship
Build your empire.
Not everyone is born to work for other people. There are people born with the desire and aptitude to become their own boss.
If you want to become a business owner and develop abilities to make executive decisions, you should consider enrolling in a business management degree. With a bachelor's degree, you'll gain a foundational understanding of the components for launching a business and managing people and resources.
Some schools, however, are better than others. For instance, some schools provide extracurricular activities that allow students to interact and exchange ideas. Some schools occasionally invite successful businesspeople to speak to interested students about their struggles and triumphs.
Increase your credibility.
Whatever field you decide to pursue, a degree will always be a plus point in your resume. The more education you pursue, the more credibility you have. Because a business management degree helps management professionals become well-rounded in various administrative areas, many companies look to hire them.
Business management also builds credibility for potential business owners. Graduates of business programs have higher chances of obtaining financial backing since investors perceive them to be more skilled and knowledgeable about what they're doing and what they're about to do.
Expand your network.
Networking is a crucial piece of the puzzle when obtaining a job after college. It's an opportunity to network, exchange ideas, and meet potential coworkers and employers. Also, it's a fantastic method to develop and demonstrate the social abilities crucial for success in the professional world.
Business schools aren't only about learning the technical skills needed to advance your career. These schools are great for developing your network. Those with stronger networks have a better chance of landing a job quickly.
Even with an online degree in business management, you will meet with professors, business experts, and other students who share your interests. A great business school allows students who want to launch a small business to consult one of their professors for advice and get professional recommendations they wouldn't have had the opportunity to seek out otherwise. Business schools also offer mentorship opportunities.
Increase your earning potential.
While various factors influence earnings, such as location and experience, those with a degree related to the position they're applying for can get higher salary offers than those without credentials. Because business schools and degree programs are built to equip students with specialized skills that help businesses gain more profits, employers will be more than willing to pay graduates generously.
Enjoy a flexible work environment.
Firms have recently acknowledged the benefits of allowing their employees to work remotely. For employers, having some employees work from home reduces their overall operating costs. For employees, working from home gives them more flexibility.
Firms, especially large ones, only allow employees to work from their homes if they possess excellent leadership skills, the ability to delegate tasks to others, and great team communication skills.
Some of the most popular work-from-home job titles in the business industry include:
Program Manager
Project Manager
Business Development Manager
Account Manager/Account Executive
Territory Sales Manager
Sales manager
Tax manager
Actuary
Back to Top
Online Business Management Degree Cost
Various factors affect the cost of an online bachelor's degree in business management. The average online cost for an undergraduate business degree ranges between $6,000 and $26,000.
The cost of college can be overwhelming for some students, especially those with other obligations. Fortunately, there are some ways to make your online education even cheaper.
Before applying to any of the programs, research the school's policy on giving credit for prior learning. Business schools that accept college-level and work life experiences, such as test scores, certificates, and workplace training, can result in lower overall tuition and fees.
Another pro tip is to complete the FAFSA application before sending out your college applications. This will help you see what financial aid opportunities are available to you. You can use federal, government, programmatic, and private organizational assistance.
Additionally, you can enroll in some online credit courses for transfer. There are lots of cheap online business courses that can count toward your bachelor's degree.
Bottom Line: There are many ways to lower the total cost of earning an online bachelor's degree in business management, including financial aid, applying transfer credit and credit for previous work experience, among others.
Back to Top
How Long It Takes To Earn An Online Bachelor's in Business Management
Similar to the cost, how long it takes to earn an online bachelor's degree in business management varies by several factors. For instance, full-time students can complete the degree faster than part-timers. It could even be shorter if the full-time student qualifies for transfer credits and enroll in accelerated courses.
In general:
Full-time students take 3-4 years to graduate.
Part-time students generally need 5-6 years to complete all coursework.
Consider enrolling in more courses per semester and fast-paced, accelerated courses to graduate faster.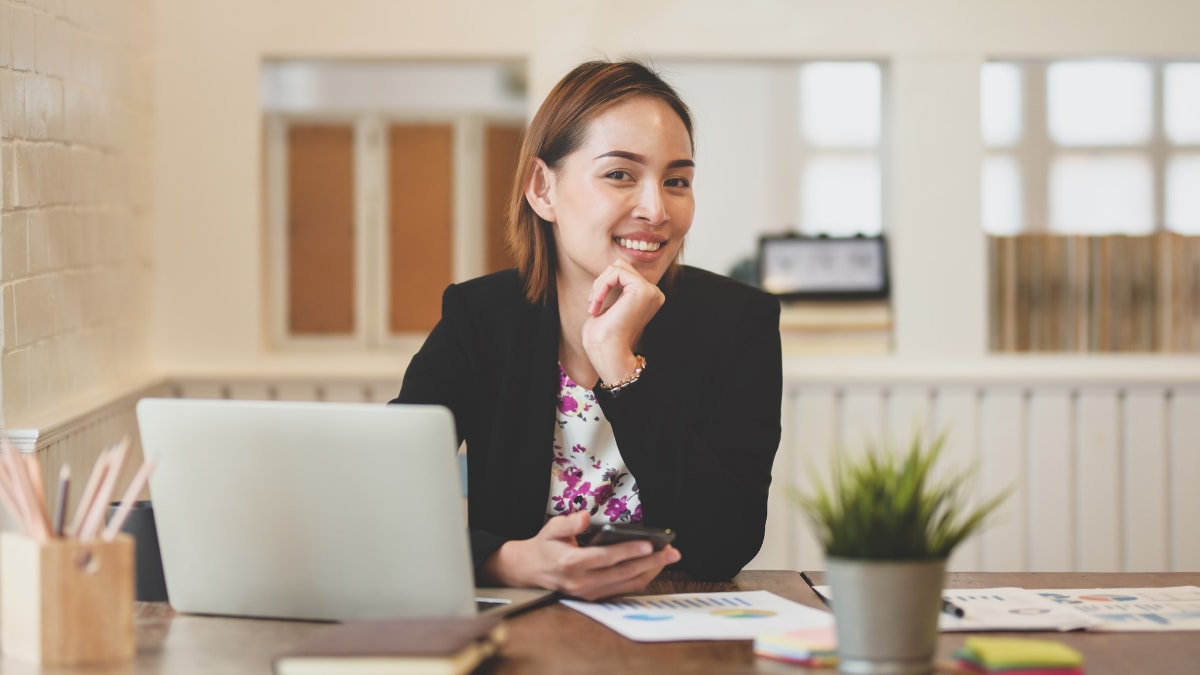 Back to Top
How much money do business management majors make?
The earnings of a business management major vary based on educational attainment, position, and experience. Generally, however, they can earn between $68,000 and $75,000 annually.
Back to Top
Jobs for Business Management Majors
| | | |
| --- | --- | --- |
| Job Title | Average Median Annual Salary | Job Growth (2021-31) |
| Advertising, Promotions, and Marketing Managers | $133,380 per year | 10 percent |
| Compensation and Benefits Managers | $131,710 per year | 17 percent |
| Sales Managers | $127,490 per year | 5 percent |
| Human Resources Managers | $126,230 per year | 7 percent |
| Training and Development Managers | $120,130 per year | 7 percent |
| Public Relations and Fundraising Managers | $119,860 per year | 8 percent |
| Administrative Services and Facilities Managers | $99,290 | 7 percent |
| Financial Analysts | $95,570 per year | 9 percent |
| Project Management Specialists | $94,500 per year | 7 percent |
| Management Analysts | $93,000 per year | 11 percent |
Source: Bureau of Labor Statistics
Back to Top
Is a bachelor's in business management worth investing in?
Yes. A bachelor's in business management degree is worth investing in, given the possibility for increased employment opportunities in business and financial occupations, higher pay potential, and options for career growth. A business management degree can also bring about great pride and personal fulfillment.
Increasingly more people are pursuing business degrees. In reality, since 1970, the number of bachelor's-level business degrees conferred has more than tripled.
Frequently Asked Questions
What is the highest-paying business management job?
According to the Bureau of Labor Statistics, the highest-paying business management jobs are Advertising, Promotions, and Marketing Manager positions. These professionals are responsible for creating effective campaigns for sales growth.
Which is better: BS or BA in business management online programs?
Whether a BA or BS degree is "better" has no clear-cut answer. Both online business degrees are necessary for success, depending on a student's educational and professional growth.
The first step to deciding which degree is better for you is through understanding the difference:
The BA offers a general education in various disciplines with a liberal arts focus. In addition to taking the required business courses, students who choose this degree also enroll in numerous other subject areas, including English, history, and communication, among others.

This degree program is best for students pursuing professions in communications, nonprofit, banking, law, public service, and public relations.

The BS in Business Management is a highly technical degree, and students must take additional coursework in science, math, statistics, and other subjects in addition to required general business courses. Also, students must enroll in courses in economics, finance, entrepreneurship, and other topics that provide them with the know-how required for working in the business world.

This degree program is best for those pursuing professions in Finance, Resources, Sales, Consulting, Human, Market Research, and Accounting.
Bottom Line: Both degrees are crucial and provide students with various prospects and training in their particular fields of specialization. Students must select their major based on their strengths and professional objectives.
What industries need business management acumen?
Business management is not just for big businesses. Managers with a thorough understanding of systems, efficiency, and operational issues are needed in many industries for business decisions.
Some of the industries requiring the business acumen of business management graduates include:
Professional and Business Services
State and Local Government
Finance and Insurance
Manufacturing of Durable Goods
Manufacturing of Nondurable Goods
Wholesale Trade
Retail Trade
Real Estate
Health Care and Social Assistance
What are the most common business management course topics?
You need strong business management abilities and a solid understanding of the fundamental company operations to lead a team or develop into a well-rounded entrepreneur successfully.
To help students develop effective planning, organizing, leading, staffing, and controlling skills, a bachelor's in business management cover topics such as:
People Management
This course covers topics in management techniques, labor market, and hiring procedures, team development, performance evaluations and management, controlling absence, and an outline of workplace wellbeing.
Organizational Structure
Organization structure topics cover the division, organization, and coordination of organizational activities. This coursework helps students develop their capacities to organize and manage team member performance and coordinate work.
Business Planning
The subjects covered include:
putting together a business plan,
selecting a company name,
creating a mission statement and executive summary,
researching potential external influences on a firm,
marketing the company, and
managing employees and competitors.
Financial Management
This course aims to introduce students to the financial challenges involved in calculating the financial resources required by a firm, the mix of those resources, the sources and uses of cash, and the advantages, risks, and expenses related to various forms of financing.
Inventory Control
This course helps students learn all the necessary information about inventory control and management, including inventory types and purposes, planning inventory levels, preserving accuracy, and metrics and roles related to inventory management.
Business Law
This course helps students understand the broad business regulations that apply to various sorts of enterprises. Every successful organization needs to grasp business laws to compete in the market.
Market Research
The principles of market research are the main focus of this course. Students will be introduced to gathering and interpreting information about customers and target markets, the research method, and the importance of a research proposal.
Marketing
Advertising and having a social media presence are only part of marketing. Students will discover how to create spending plans, locate potential clients, penetrate foreign marketplaces, and select prices or earnings. Students will also develop strong presentation, debate, and communication skills, which are valuable in any industry.
Risk Management
This course helps students have the knowledge, abilities, and experience to recognize and assess risk factors and implement strategic plans to avoid or minimize losses. Students will discover ways to safeguard a company's resources, earnings, workforce, reputation, and stockholders. This course can also explore strategic human resource management and conflict management.