If you want to make a profound, positive impact on individuals and their families, even communities, then you may wish to consider a career in counseling. And one of the fastest ways to start your career as a Counselor is with an accelerated Bachelor's of Counseling.
These accelerated programs allow you to enter the job market with a degree in less than the standard four years.
Sometimes these programs offer a time-to-graduate of just two years, and sometimes even less!
After earning an online bachelor's in counseling degree, you will have the professional knowledge and skills in aiding people and groups in dealing with difficult life situations.
These can include mental health issues like depression and anxiety, as well as natural disasters, deaths of loved ones, divorce, and school or career setbacks.
Many counselors also provide useful advice for addicts dealing with substance abuse, such as drugs and alcohol, which will enable them to lead healthy lives.
Counselors can also work with children and teenagers as well as adults, even the elderly, in their commitment toward helping others lead better lives and become the better versions of themselves.
Accelerated Online Bachelor's in Counseling Degree Experience
Bachelor's degrees in in counseling programs are offered in one of two formats, namely:
Bachelor of Arts (BA) programs focus on a liberal arts education, thus, the predominance of general education courses in English, math, and science. The development of transferable skills, such as communication and critical thinking, is encouraged among students.
Bachelor of Science (BS) programs emphasize technical skills, thus, the predominance of counseling-specific courses like research methods in counseling. But transferable skills are also emphasized since these go hand-in-hand with technical skills.
Whichever counseling degree format is chosen, the credits earned after completion of the program can be transferred to a graduate program in counseling and other related educational programs. In this regard, prospective students must verify the national or regional accreditation and transfer agreements of the college or university offering the online counseling programs. Accreditation isn't just about quality of education but also about transfer of credits, availability of state and federal financial aid, and other crucial aspects.
Furthermore, many of the online programs featured here aren't "counseling degrees" per se. Instead, these degree programs allow their students to prepare for counseling careers through rigorous counseling-centric coursework and internship. Some are also accepted as academic credentials for certification exams in the counseling profession, thus, their inclusion. Examples include bachelor's degrees in psychology and behavioral health.
Concentrations in Counseling Degree Programs
Many programs also offer counseling concentrations, usually as part of a bachelor's degree in psychology, but there are also standalone counseling programs.
Your choice in a counseling concentration must be carefully considered because it will affect your professional practice including your certification, clientele, and career trajectory.
Mental health counseling, also known as clinical counseling, focuses on the mental health services for individuals, families, and groups with social, mental, and emotional issues.
Substance abuse counseling deals with counseling services including talk therapy for individuals with chemical dependencies and their related recovery and rehabilitation issues. Many also become researchers of substance abuse addictions.
School and career counseling emphasizes professional guidance of school-age children, college students, and even professionals in their academic and career success.
Rehabilitation counseling deals with individuals with physical, behavioral, and cognitive disabilities, and the work can be assisted living facilities, physical therapy clinics, and hospitals.
Marriage and family counseling focuses on supporting couples and families in dealing with their challenges, such as infidelity, infertility, trust issues, and divorce. Both individual and group counseling methods are applied.
Art therapy counseling uses artistic expressions, such as arts and crafts, in dealing with mental health issues.
Key Point: Most of these bachelor's degrees in counseling concentrations are part of the statutory or regulatory requirements in securing professional certifications in counseling.
Admissions Requirements
While both on-campus and online accelerated counseling degree programs usually have the same admission requirements, the latter tend to be more selective due to the fast-paced coursework.
Prospective counseling students will likely work harder and smarter to earn the counseling degree, oftentimes the entire academic year including summer terms.
Online accelerated counseling degree programs usually accept transfer students. The credits earned from prior college coursework, AP and CLEP courses, military training and experience, and work or life experiences can be transferred into a bachelor's degree in counseling program. The more credits transferred, the faster the undergraduate counseling degree can be earned.
While the admission requirements vary, the general requirements include:
Completed application form (with or without application fee payment depending on the program)
Satisfactory standardized test scores
Letters of recommendation
Personal statement and other essays required or recommended
Official transcripts from high school and colleges or universities attended (i.e., associate degree)
Proof of military training or experience and work or life experiences, as needed
Key Point: Due to the challenging coursework of accelerated bachelor's degree in counseling programs, prospective students may also be required to pass a series of interviews to determine their suitability.
Number of Credits
The typical bachelor's of counseling degree programs require completion of 120 to 180 credits depending on their academic calendar (semester or quarter, respectively).
The number of credits include transfer credits with programs also requiring a specific number of credits earned in the college or university (i.e., credit residency requirement).
The credits earned in an accredited online bachelor's in counseling degree program can be transferred into a master's degree in counseling and other related programs, too.
Time-to-completion
Students in online accelerated counseling degree programs can earn the academic credential in two to four years depending on their transfer credits and course load per semester or quarter.
Instead of the usual 1-2 courses every term, students may be required to take 2-3 courses per term to earn the counseling degree in three years or less. Summer term matriculation is also common.
Professional Certifications and Continuing Education
While an undergraduate counseling degree will open opportunities in counseling careers, meaningful career advancement comes with continuing education (e.g., an advanced degree) and professional certifications.
In most professional certifications, a master's degree is a must, as well as passing a certification exam and complying with other certification requirements.
For aspiring mental health counselors, the NBCC-National Board for Certified Counselors has two professional credentials—the National Certified Counselor and the Clinical Mental Health Counselor.
Each one has a specific certification exam—National Counselor Examination and National Clinical Mental Health Counseling Examinations, respectively.
Other specialty counseling professional certifications include:
Master Addictions Counselor (Must have at least 12 hours of addictions counseling graduate coursework)
Substance Abuse Professional
National Certified School Counselor (Must have completed coursework in three content areas including family counseling, addictions counseling, and counseling for violence, abuse, and trauma, among others).
Key Point: State licensure is different from certification, but most states require appropriate board certification as part of state licensure.
A few examples include:
Licensed Mental Health Counselor
Licensed Mental Health Practitioner
Licensed Clinical Professional Counselor
Licensed Professional Counselor
Licensed Clinical Mental Health Counselor
Licensed Professional Clinical Counselor of Mental Health
Key Point: Check with your state about licensure requirements including continuing education credits.
Program of Study/Curriculum
Both online and on-campus undergraduate counseling degree programs consist of general education courses, as well as major and concentration courses, and electives.
The concentration courses will differ depending on the concentration, such as the addiction counseling concentration focusing more on substance abuse and rehabilitation methods.
Most counseling programs, nonetheless, provide online students with a comprehensive overview of counseling as a profession. The online courses can then include discussions about its history and contemporary issues, principles and practices, and research methods. The common course titles include:
Introduction to Counseling
General Psychology
Ethics and Legal Issues in Counseling
Diversity in Counseling
Methods of Counseling
Crisis Intervention
Abnormal Psychology
Developmental Psychology
Key Point: Some online bachelors in counseling degree programs may have an internship or practicum component, which may be a virtual or remote arrangement.
What Skills Will You Develop?
Students will develop professional counseling skills in an accelerated counseling degree program. The crucial counseling skills include:
Communication and collaboration skills
(Counselors may work with a team of professionals)
Compassion
Interpersonal skills for good relationships
Listening skills to understand their clients' issues and values
Patience and perseverance
Since both standard and accelerated counseling degree programs have the same credits and courses, earning a counseling degree in either program is accepted.
In fact, employers aren't likely to ask whether your counseling degree was earned on-campus or online or in a standard or accelerated program! Your diploma and official transcripts won't explicitly state these aspects either.
Online Learning Experience
Online bachelor's in counseling degree programs use a learning management system (LMS), which can be a web-based technology or a software app, with features for planning, implementing, and evaluating the learning process of online students.
The user interface of an LMS, such as Canvas, Blackboard, and Moodle, can be operated by students, instructors, and administrators.
The online learning experience in earning an online counseling degree can include a mix of asynchronous and synchronous online classes, as well as weekly assignments, live sessions, and discussion boards. Online students must keep up with the coursework through regular log-ins and other methods.
Tuition and Fees
Earning an online bachelor's degree in counseling can cost between $38,000 and $57,000 with per-credit costs ranging from $315 to $445, on average. But online students must also consider other fees that on-campus students may not be required to pay, such as a technology fee.
Residency status may also affect the total cost of attendance for online students in accelerated counseling degree programs. In some cases, in-state and out-of-state students may pay the same tuition and other fees. Eligibility for financial aid may also differ between on-campus and online students.
Back to Top
Fastest Online Bachelor's Degree in Counseling Programs
University of Cincinnati Online
Students of University of Cincinnati Online programs agree that its inclusive learning environment enables them to promote diversity in education. In fact, 27% of UC Online's graduates are first-generation college students, an honor that the widely-recognized national university takes pride in.
The BS in Substance Abuse Counseling program follows the UC tradition of research-oriented academics with an emphasis on real-world applications. Students prepare to become qualified clinicians with intensive coursework in substance abuse disorders and counseling methods, pharmacology, and strategies for recovery and rehabilitation.
Required Credits: 120 with transfer credits allowed
Completion time: Less than 3 years
Format: Online
University of South Dakota
Nestled in picturesque Vermillion, the University of South Dakota boasts of numerous academic programs, state-of-the-art facilities, and the State's only medical and law school. But it isn't all serious stuff here as USD also hosts the National Music Museum and various clubs and organizations for its students.
The NASAC-accredited BS in Addiction Counseling and Prevention program prepares students for the certification exam administered by South Dakota's Board of Addiction and Prevention Professionals (SDBAPP). Students develop their knowledge and skills through an extensive curriculum covering the etiology, nature, and prevention and treatment of substance abuse. Communication, critical thinking, and problem-solving skills development is also emphasized in the bachelor's in counseling program.
The counseling online program offers two specializations—Treatment and Prevention.
Required Credits: 120 hours with 45 major hours
Completion time: 2-3 years depending on transfer credits (Up to 50 semester hours allowed from a regionally accredited two-year institution)
Format: Online
Arizona State University Online
ASU Online offers over 300 top-ranked bachelor's degree programs in diverse disciplines, from business to science and technology. Online students thrive with the excellent student support services, the tutelage of its award-winning faculty, and the up-to-date learning experiences.
The BS in Counseling and Applied Psychological Science program consists of 40 classes with each class completed in an accelerated format of 7.5 weeks. Students receive foundational knowledge in the theories of counseling, addiction, developmental psychology, and trauma. Students also complete a hands-on capstone experience for experiential learning purposes.
Required Credits: 120
Completion time: 2-3 years depending on number of credits transferred
Format: Online
Southern New Hampshire University
Southern New Hampshire University continues to reinvent its programs to fit the changing needs of learners, employers, and employees. Named as among the best regional universities, cited for its innovative approach, and recognized for the excellence of its distance learning programs, SNHU guarantees the best student experiences!
Students of its BA in Human Services with a Concentration in Substance Abuse program agree! In addition to learning the theories of addiction counseling, students also get experiential learning opportunities. Graduates can sit for drug and alcohol counseling certification exams, too.
Required Credits: 120 credits with up to 90 transfer credits allowed
Completion time: 2-3 years estimated with transfer credits
Format: Online
Midwestern State University
With its singular focus on liberal arts, Midwestern State University is the only Texas university with a membership in the Council of Public Liberal Arts Colleges (COPLAC). Students here love the 225-acre campus with its residential vibe, expansive playing fields, and proximity to downtown.
Students in the BS in Substance Abuse Counseling program prepare for careers as licensed chemical dependency counselors in mental health clinics, hospitals, and substance abuse facilities. The bachelor's in counseling program has a flexible course delivery suitable for adult learners and working professionals.
Required Credits: 120
Completion time: 2-3 years with transfer credits from an associate degree
Format: Online
Liberty University
Among the largest Christian universities globally, Liberty University takes pride in its large student body, too, both on-campus and online. Note that as a conservative Christian school, undergraduates are usually required to complete Bible studies classes and follow the Liberty Way.
Students in its BS in Bible—Christian Counseling program are interested in a ministry career with an emphasis on Christian counseling methods. The bachelor's degree program has asynchronous courses in biblical theology, Christian counseling fundamentals, and stories of prophets.
Required Credits: 120 credits with up 75% of degree total allowed for transfer credits
Completion time: 3.5 years
Format: Online
Regent University
The 70-acre campus of Regent University features neo-Georgian architecture and large spaces for socialization and solitude. Such is its striking beauty that it's a consistent presence in lists of the South's most beautiful campuses! Of course, its faculty members are top-notch as well, with many being Yale, Harvard, and Oxford graduates.
The BS in Psychology—Clinical & Counseling Psychology program consists of rigorous coursework in counseling skills, case management, group facilitation, and marriage and family therapy counseling. Every course is taught with a Christian worldview and with emphasis on decision-making and problem-solving skills. The bachelor's degree prepares students for graduate studies.
Required Credits: 120 credits with up to 90 transfer credits allowed
Completion time: 2-3 years estimated with transfer credits (e.g., associate degree)
Format: Online
Old Dominion University Global
Diversity and a welcoming atmosphere are what makes Old Dominion University Global among the best online universities in the United States! More than one-third of its students are from underrepresented ethic groups while more than a quarter of faculty members belong to minority groups. The diversity of cultures make for a caring online community at ODU Global!
The BS in Human Services program accepts students with prior college coursework (i.e., degree completion) and freshman students without college college credits. Earning the bachelor's degree prepares students for entry-level counseling and human services positions. Students complete a supervised internship or submit a work-related human services portfolio. Graduates are eligible to sit for certification exams in Virginia.
Required Credits: 120
Completion time: 2-3 years depending on transfer credits
Format: Online
Faulkner University
Intellect anchored on service and character sums up the college journey at Faulkner University. With such a philosophy, the university's educator preparation programs have become the best in Alabama! Such a philosophy has also influenced its bachelor's degree programs in other fields of study.
Among these programs is the BS in Counseling Psychology program, which consists of general education, core, and elective courses that strengthen students' counseling skills. Courses cover developmental psychology, research methods, and behavioral statistics, as well as an internship and a capstone research project. s
Required Credits: 121
Completion time: 3 years with transfer credits
Format: Online
Grand Canyon University
Despite its Christian orientation, Grand Canyon University is a welcoming institution with a diverse student population. Located in Phoenix, GCU encourages its students to take advantage of the networking, extracurricular, and employment opportunities the city has to offer.
The BS in Counseling—Emphasis in Addiction, Chemical Dependency, and Substance Abuse program prepares students for challenging careers in counseling. Students learn about theories and practices of substance abuse disorders and their appropriate counseling. The bachelor's degree in substance abuse counseling features accelerated 7-week courses in psychopharmacology, relapse prevention, and multicultural counseling, among others.
Required Credits: 120
Completion time: 2.5 to 3 years with up to 90 transfer credits allowed (84 credits, maximum, lower division courses)
Format: Online
Ottawa University
Among the best regional college institutions in the Midwest, Ottawa University is affiliated with both the American Baptist Churches and the Ottawa Tribe of Oklahoma. Known for the prowess of its speech and debate teams, Ottawa is also a pioneer in forensic studies. Indeed, Ottawa is no stranger to odd combinations that work well!
The NASAC-accredited BS in Addiction Counseling program has an accelerated coursework that prepares students for professional counseling work. The coursework integrates the theories, research, and practices of addiction disorders and counseling that enables students to create effective treatment and prevention plans. Students seeking a bachelor's degree in Addiction Counseling must complete supervised clinical experience.
Required Credits: 39 hours for major subjects
Completion time: 3 years estimated
Format: Online
Lindsey Wilson College
The Blue Raiders of Lindsey Wilson College have won 78 individual national titles and 19 national championships! The college isn't an inward-looking institution either, with its strong community engagement, such as the recent Safe Halloween for families.
The Bachelor in Human Services and Counseling program consists of a comprehensive curriculum with courses in community mental health counseling, substance abuse, and case management, even clinical supervision. Students must keep up with the accelerated 8-week courses.
Required Credits: 120 hours (48 hours for core courses)
Completion time: 18 months with an associate degree
Format: Online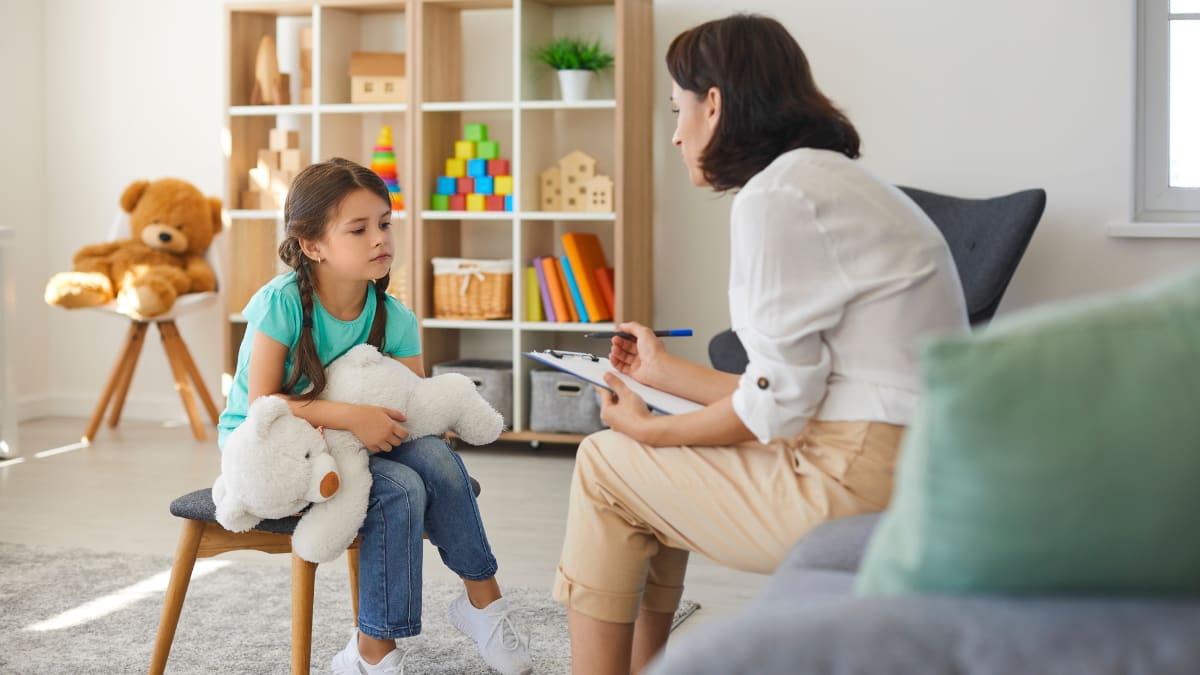 Alvernia University
"Knowledge joined with love" is the driving philosophy behind the enduring success of Alvernia University. The bachelor's degree programs are imbued with Franciscan values, Catholic traditions, and liberal arts-centric curriculum. While students benefit from the inclusive sense of community, academic rigor makes for a challenging college experience. Note that Alvernia is also among the best national universities designated as a doctoral university.
The accelerated BA in Addictions & Mental Health Treatment program is designed for adult learners with a strong drive to become certified alcohol and drug counselors. Courses are in the accelerated 7-week format and cover areas like treatment and prevention, case management, and counseling methods. Students complete a 12-credit field experience equivalent to 400 in-person hours.
Required Credits: 123 credits with up to 75 credits accepted (i.e., associate degree in a related program)
Completion time: 2 years with transfer credits and full-time matriculation
Format: Online with in-person practicum
Seton Hill University
With its robust liberal arts-centric programs, Seton Hill University guarantees its students a quality education in diverse disciplines including counseling. Many of its facilities, such as the Child Development Center and Center for Family Therapy, are also learning environments for students in its counseling programs.
The BA in Behavioral Health program prepares students for successful careers in individual and family counseling practice, particularly as behavioral health professionals. The accelerated 8-week courses enable students to gain fundamental knowledge in social work, sociology, and psychology. Students also undergo a supervised, on-site internship
Required Credits: 120 credits total (56-57 credits for major courses)
Completion time: 2-3 years, estimated, with up to 90 college credits allowed
Format: Online
Notre Dame College Online
With its reputation for academic excellence, Notre Dame College Online attracts the best and brightest to its programs. The exceptional faculty combined with student-focused curricula contributes to the dynamic online community. Plus, the academic variety means learners from all walks of life and levels of education will find suitable programs.
The BA in Psychology program has four tracks for students to choose from—Clinical and Counseling Psychology, Developmental Psychology, Psychology as a Science, and Applied Psychology. Students are encouraged to adopt intellectual curiosity and skepticism so that they, too, can make meaningful contributions to the field.
Required Credits: 120 credits (49 credit hours for the chosen psychology track and 71 credits for foundational studies)
Completion time: Less than 3 years with up to 90 transfer credits allowed
Format: Online
Colorado Christian University
The Rocky Mountain region is blessed with the presence of Colorado Christian University, among the fastest-growing universities in the country. Its tremendous growth speaks of the combination of excellent academics and student experiences that CCU offers its on-campus and online students. Innovation is also at the heart of its constant improvements in its faculty, curriculum, campus life, and facilities.
The BS in Applied Psychology with an Emphasis in Clinical Counseling program enables students to explore human nature and its theories with a robust Christian perspective. Students learn to integrate the science of human behavior with the Christian faith, all in a conducive learning environment where communication, critical thinking, and creativity are encouraged.
Required Credits: 120 credits
Completion time: 5 semesters
Format: Online
Malone University
Students of Malone University aren't required to sign a statement of faith—only the faculty and staff members are required to do so. This means a diverse student body with different religious backgrounds, from Christians to non-Christian faiths. So, come and check out the academic programs at Malone and enjoy its beautiful campus!
The accelerated BA in Psychology and MA in Clinical Mental Health Counseling program enable students to earn the academic credentials for professional certifications. Students in the counseling program complete 12 credit hours in the graduate component. The CACREP-accredited program has high pass rates and employment rates, too.
Required Credits: Not stated
Completion time: 4 years, estimated, for both bachelor's and masters' degrees
Format: Online
Eastern Kentucky University Online
If you're looking for career advancement via a bachelor's degree, then look no further than EKU Online! With over 50 programs in all levels of higher education offered in an online format, EKU welcomes both freshmen and transfer students. First offered in 2006, the online programs are offered in six colleges.
The BS in Psychology program prepares students for diverse careers in psychology and its related fields. Students choose from eight concentrations with the counseling-relevant options being Substance Abuse, Psychiatric Rehabilitation, and Child and Family Psychology. The accelerated 8-week terms combined with six start dates, free online tutoring, and financial aid options make it popular among adult learners.
Required Credits: 120 credits with up to 90 transfer credits allowed
Completion time: 2-3 years depending on transfer credits
Format: Online
East Central University
Known for the exceptional quality of its Environmental Health Science Program, East Central University offers more than 70 academic programs. There are five colleges/schools within ECU including the College of Education and Psychology where aspiring counselors learn the ropes in an educational setting.
The BA in Human Services Counseling program has an extensive curriculum combining theory and hands-on experience that empower students toward their success. Students choose from several concentrations, too, including Counseling, Rehabilitation, Aging, and Prevention Science. The 8-week courses cover topics in human behavior, case management, and intervention techniques.
Required Credits: 124 credits with up to 94 credits accepted
Completion time: 2 years with maximum number of transfer credits and full-time matriculation
Format: Online
Capella University
There's no waste of your time, effort, and money when you pursue an academic credential at Capella University! Students gain relevant knowledge and skills that make them great employees, entrepreneurs, and leaders in their fields! Every program features a carefully crafted curriculum that enables students to apply what they learn immediately.
The BS in Psychology Pre-Counseling program consists of general education, core, and elective courses as well as three master's degree courses. Students then get a head start on their graduate studies and, thus, save on time and money. Courses include introductions to psychotherapy and counseling, psychology of personality, and abnormal psychology.
Required Credits: 180 total credits with up to 135 transfer credits allowed
Completion time: Less than 2 years with maximum transfer credits
Format: Online