Featured Programs
Key Takeaways
The fastest online computer science master's degree programs can be completed in less than two years; some even as quickly as one year!


There are numerous specializations and concentration options in most online master's in computer science degree programs.


Earning an online master's degree in computer science can open open lucrative and in-demand career opportunities for graduates.
The Ever-evolving Field of Computer Science
Accelerated programs in computer science prepare graduate students for challenging yet rewarding upper-level careers in the field of computer science.
There are numerous career options with an online master's degree in computer science. The sheer number of concentrations and specializations in online degree programs demonstrate how wide the field is. Specialization include:
Computer systems and networks
Artificial intelligence
Database systems
Software engineering
Programming languages
Human computer interactions
Theory of computing
Bioinformatics
Vision and graphics
Numerical analysis
Even better, the field of computer science is ever-evolving, necessitating the need for new technology for software and software systems, design and development, theory, and the application of new technologies, the field only continues to grow.
Back to Top
Types of Degrees in Online Accelerated Master's Programs in Computer Science
There are a few types of master's in computer science degree programs:
Master of Science (MS) in Computer Science Degree
The MS in computer science is one of the most common degree programs in this field. This degree places a greater emphasis on the science and technology of computer science. It can be used as a stepping stone for a doctorate degree in computer science or a related field or for immediate employment after graduation.
Master's in Computer Science (MSC)
The MSC degree is considered a terminal course-based degree. But it must also be emphasized that its curriculum may be similar, if not the same, as the MS in Computer Science degree.
Master of Applied Science (MAS)
The MAS degree places an emphasis on the practical applications of knowledge and skills in the workplace. Students will take some theory-based classes. but the general foucs will be on the tangible aspects of computer science.
If you're planning on pursuing a doctorate degree, an MS in computer science degree is your best bet. The doctorate degree will be your stepping stone toward careers in academia, research organizations, and government agencies, among others.
If your desired career path doesn't require a doctorate degree, then a master's in computer science or an MAS in Computer Science degree will be more than enough. The doctorate degree may be a hindrance in your career advancement—you may be considered overqualified for the job you are seeking.
Back to Top
Will I need to complete a thesis to get an online master's degree in computer science?
Students interested in online accelerated programs in computer science can choose between thesis and non-thesis degree programs.
The thesis is a formal and original scholarly work written by a graduate student under the direction of their faculty advisor. This is a research-intensive paper intended to add to the existing body of knowledge in computer science. Writing a thesis is excellent training for the doctoral dissertation because it's shorter and with a narrower focus.
On the other hand, non-thesis programs require completion of more computer science courses and a capstone project. The capstone project has real-world applications and, thus, each student must identify an issue, develop a solution, and demonstrate its applicability in a presentation.
If you're planning on a career in academia or in research, a thesis program is the better option. You will spend a few semesters on data collection and other research-related activities, which will extend your stay in graduate school.
If you're a working professional whose main career goal is in finding practical solutions, a non-thesis program is the right fit. You won't be spending extra semesters on research yet still earn your master's degree.
Key Point: Another key consideration of whether to choose a thesis or non-thesis program is that a thesis should be published, while a capstone project doesn't have to be. Publishing a thesis can add time to accelerated programs.
Back to Top
Admissions Requirements for an Online Master's in Computer Science Program
Due to the academic rigor, the admission requirements for online accelerated programs for master's degrees in computer science are more selective and competitive. Prospective applicants must demonstrate readiness, preparation, and aptitude for computer science, as well as must-have communication, critical and analytical thinking, and problem-solving skills.
Those qualities are usually determined by admissions officers through the analysis of the following minimum admissions requirements:
A bachelor's degree in computer science (preferred) or in a similar discipline from a regionally accredited four-year institution
Minimum cumulative GPA, usually 3.0 on a 4.0 scale, with the added provision of no grade in an undergraduate computer science course less than 3.0 (B average)
Satisfactory GRE scores, usually determined by the college or university; scores in the computer science test may or may not be required for submission
Key Point: Check if the master's in computer science program you're interested in has prerequisite courses for completion before formal admission. Prerequisite courses may include Introduction to Object-oriented Programming and Design, Introduction to Problem-solving through Computer Programming, and Introduction to Data Structures.
Prospective students in this accelerated program may also have to complete courses in computer architecture, operating systems, calculus, linear algebra, and statistics.
Other documentation required for admission purposes may include:
Completed application form
Payment of application fee, if any
Personal statement, which usually includes statements on career goals, professional achievements, and academic and research interests
Resume or curriculum vitae with publication citations and professional credentials
Original transcripts of records from universities attended
Letters of recommendation or reference
Many computer science graduate programs also require shortlisted applicants to undergo an interview or a series of interviews before formal admission. Such selectivity in admission isn't just about maintaining excellent graduation rates and graduate outcomes—it's also about the university getting good ROI from its graduates.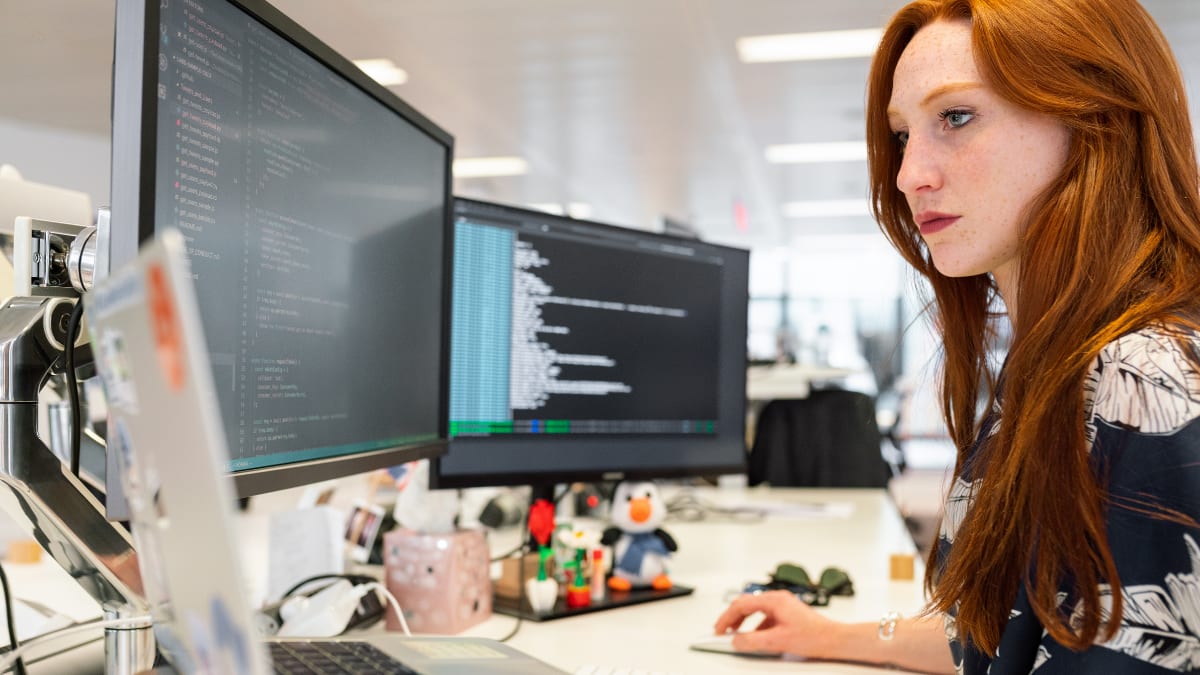 Back to Top
What can you expect in the fastest online master's programs in computer science?
Time-to-completion in the Fastest Programs
On average, a master's degree in computer science can be earned in two years of full-time study. For part-time students, the time-to-degree ranges between three and five years.
But for accelerated master's degree programs, full-time students can earn the graduate degree in less than two years! There are online accelerated programs that allow for a one-year time-to-degree, but interested individuals must be aware of the full-time commitment required and the fast-paced coursework.
Number of Credits Required in the Fastest Programs
Accelerated online master's in computer science degree programs have the same number of credits required for completion as their standard on-campus counterparts—between 30 and 45 semester credit hours or the equivalent in quarter units.
Coursework and Concentrations Available in an Online Accelerated Program in Computer Science
The coursework in every master's in computer science program is unique, but the courses can be divided into several categories—core courses, research courses or capstone courses, electives, and concentration courses.
The credits assigned to each course can be 3-4 credits, and full-time students may be required to take 2-3 classes per term in accelerated format.
The common core courses in master's in computer science programs include:
Computer networks
Database management
Operating systems
Analysis of algorithms
Software engineering
Computer language theory
Elective courses are intended to expand the students' knowledge and skills in their personal interests. The choices can be diverse, too, from computer graphics and data science to health informatics and management information systems.
There are also several computer science degrees at the graduate level and these are possible through concentrations or specializations. Not all programs offer concentration options but the most popular ones are:
Robotics concerns itself with the design of software programs for controlling robot behavior.
Cybersecurity involves the prevention of cyberattacks and the protection of computer systems from cyberthreats.
Data science explores the field of data analytics and data mining.
Game and computation media includes game programming and development.
Machine learning and artificial intelligence involves learning computer systems programming, data structures, and advanced algorithms.
Cloud computing involves high performance computing, cloud applications and networking, and core distributed systems.
The Online Learning Experience in an Accelerated Master's of Computer Science Program
All acclerated online master's in computer science programs use a learning management system (LMS) that students, faculty members, and administrators can access, albeit in varying degrees. The most popular learning management systems used in higher education institutions, such as Canvas, Moodle, and Blackboard, have the following essential features:
Multichannel access with learners and professors being able to access their accounts via their desktops and mobile devices.
Course and document management features that allow for the creation, uploading, and downloading of course materials including reference and resource books, individual and group assignments, and exams.
Calendar features that allow participants to set deadlines, meetings, and forums, as well as to monitor compliance among participants with agreed dates and times.
Social features where participants can interact, communicate, and collaborate, both for academic and non-academic purposes.
Tracking and reporting features as well as assessment features assist students and professors in monitoring academic progress through the program's timeline.
Most, if not all, online master's in computer science programs provide new students with orientations about the LMS and its features and functions before the academic term starts. The orientation also includes an introduction to the program's policies and practices, academic rules, and other relevant information.
Tuition and Fees You Can Expect in the Fastest Online Master's in Computer Science Programs
As with an undergraduate degree, a master's degree in computer science requires a substantial monetary investment. Per-credit costs in online programs range between $500 and $2,000+ and don't include other fees and charges, such as a technology fee.
The per-credit tuition will also depend on two factors—first, if it's a public or a private university; and second, if you're an in-state or an out-of-state student.
Don't forget the costs involved for textbooks and/or ebooks, for your laptop or desktop, and for your Internet connection. While you may not spend on commuting to and from the campus or on on-campus accommodations, these costs add up, too, over the two-year period.
There's good news: Online master's in computer science programs also offer financial aid for graduate students! These include institutional scholarships and grants as well as federal Direct Loans and PLUS Loans. Private loans are also a good option for financing a master's degree in computer science.
Back to Top
Career Options for Online Master's in Computer Science Degree Holders
According to the Bureau of Labor Statistics, job growth for computer and information research scientists who hold a master's degree is among the fastest at 21% over the next decade.
Plus, these professionals are among the most well-paid professionals with a median annual wage of $131,490 (May 2021). The demand comes from their usefulness, so to speak, in contemporary society.
Find out about other in-demand Online Accelerated Degree Programs. Take your career opportunities to the next level.
By turning abstract ideas into tangible and useful technology, computer and information research scientists make our world smaller while also expanding our horizons! As society demands newer and better technology, their expertise will be vital in its progress, too.
Furthermore, an online master's in computer science degree can lead to these equally fulfilling careers as:
Computer network architects build, maintain and troubleshoot issues related to data communication networks
Software developers design, develop and build as well as test software applications
Database administrators design, implement and manage databases
Computer systems analysts research and evaluate computer hardware and software that best fit the needs of organizations
Software development engineers design, develop and test systems and software for organizations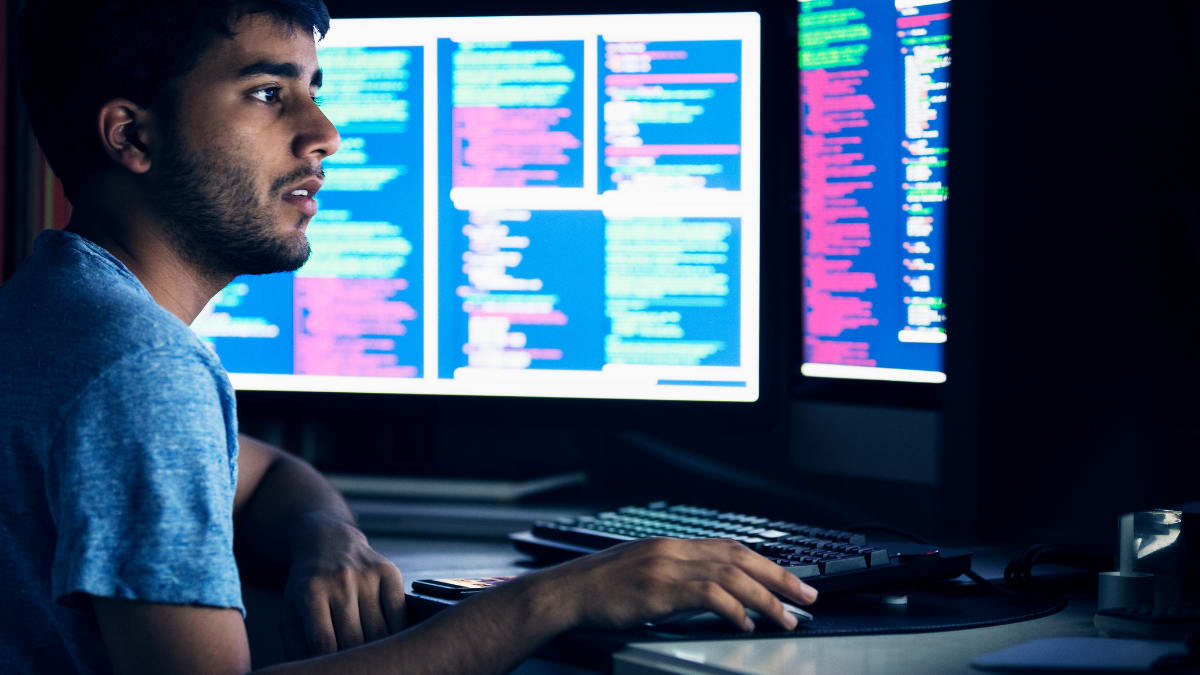 What skills do graduates of online master's in computer science programs have?
Students in the fastest online master's in computer science programs can expect to develop the following skills:
Gain advanced knowledge of the theory and applications of computer language, databases, software design and development, networks, and security
Become proficient in software development, operating systems, and data, network, and security management
Understand and apply the legal and ethical framework of computer science and its related disciplines
Apply their professional communication, leadership and teamwork skills
While extensive work experience will also result in the development of these knowledge and skills, an online master's degree in computer science shortens the learning curve. Besides, many organizations prefer computer science professionals with a master's degree because it's a demonstration of their advanced skill sets, both the technical and transferable kinds.
How did we determine the fastest online master's of computer science degree programs
Indeed, earning an online master's in computer science degree is well worth the significant time, effort and dollars on your part! The trick is in choosing the best one for your needs and it's something that you should carefully consider.
We make it easier for you to make your decision by compiling this list of the fastest online master's in computer science degree programs. We chose these online programs based on the following criteria:
Regional accreditation for the college or university
Reputation for overall academic excellence including in computer science education and training
Faculty members have high-level professional credentials and experience, such as a doctorate degree in their area of study
Easy-to-access range of student support services
Financial aid is available
The length of the program is two years or less
Median Salaries of Similar Careers in the U.S.
The following graph depicts the average salaries of similar occupations to Computer Programmers in the U.S.
Source: U.S. BUREAU OF LABOR STATISTICS
95460
Web and Digital Interface Designers
96650
Computer Programmers
97710
Software Quality Assurance Analysts and Testers
120990
Software Developers
Back to Top
Fastest Online Master's in Computer Science