If you want to continue your education or give your career a boost, we ranked the 20 fastest online master's degree programs in counseling.
Aspiring professional counselors may consider enrolling in the fastest online master's of counseling degree programs!
Since a graduate degree is among the minimum requirements for professional licensure and certification in the counseling profession, an accelerated program is one of the best ways to start your career quickly.
Whether you're already engaged in a counseling career or thinking of shifting to a counseling career, a graduate degree will open doors to new career opportunities.
Specifically, earning a master's in counseling degree comes with several benefits. Although we must also emphasize that leveraging your graduate degree is your sole responsibility. In other words, the benefits of a graduate degree largely hinge on the effort you put into it.
The Benefits of an Online Master's of Counseling Degree
When you effectively leverage your graduate-level counseling education, you may see the following returns on your efforts and investment.
Skills Developed in an Accelerated Master's of Counseling Program
In pursuing an accelerated online master's in counseling degree, students learn to develop excellent time management skills. The accelerated course format requires students to learn and retain information at a fast-pace, which is an invaluable skill in any profession.
Additionally, students will develop the fundamental skills of a professional counselor.
Specifically, students will learn to evaluate clients and their counseling needs; encourage clients to discuss their experiences, emotions and traumas; and guide clients in developing effective strategies to live better and healthier lives.
Of course, the concentration in pursuing a counseling degree influences the counseling skills used in particular situations. But the soft counseling skills are the similar, whether you are working as a mental health counselor or a marriage and family therapist!
Accelerated Online Master's in Counseling Degree Formats
Choose your counseling degree carefully, as different degree formats offer subtle but important differences.
Online master's degrees in counseling programs come in three formats, namely:
Concentrations in Counseling Degree Programs
Most counseling programs offer concentration options that enable students to develop specialized skills within a specific counseling field.
These concentration options are the same as those in bachelor's degree programs, thus, allowing master's degree students to make a seamless transfer from their undergraduate speciality to their graduate program.
There are several concentration areas offered in accelerated online counseling programs which are accredited by the CACREP-Council for Accreditation of Counseling Related Educational Programs.
The most notable concentrations are as follows:
Admissions Requirements
Every counseling program has its specific admissions criteria, although the documentation requirements are typically similar.
Accelerated programs may also have additional requirements, such as credits from prior graduate coursework and work experience in counseling settings, which may be paid or voluntary.
The number of hours related to the work experience varies, too. But it pays to have at least 12 months under your belt, as a faster program represents a significant challenge in terms of retaining information.
The common admissions requirements in online accelerated master's degree in counseling programs include:
Number of Credits
Most programs require students to complete a minimum of 60 semester credits or 90 quarter credit hours of graduate-level study. The number of credits include didactic coursework as well as practicum, internships and on-campus residencies.
Time-to-completion
Accelerated programs in counseling have a typical time-to-completion of two years for the didactic component. But it can be shortened to less than two years with transfer credits from prior graduate coursework and even work and life experiences. The number of years spent in a counseling program will also be affected by the coursework related to a concentration.
The required hours for the practicum and internship, however, cannot be shortened—it can be as long as 3,000 contact hours of supervised clinical experience over two years.
The typical master's in counseling programs have a three- to five-year time-to-completion depending on type of matriculation—full-time or part-time, respectively.
Program of Study/Curriculum
Every counseling program has its specific courses and their descriptions, learning outcomes and sequence.
Accredited counseling programs, nonetheless, have courses that cover eight core areas of study, namely:
Online Learning Experience
Every counseling program has its own learning management system (LMS) and policies and practices for its use among students, professors, and staff members.
Popular LMS in colleges and universities are Canvas, Moodle and Blackboard as well as other digital technologies (e.g., Zoom) that facilitate learning, interaction and communication among users.
Online learning has an enduring popularity among graduate students because of its suitability to their busy lifestyles, particularly for those who juggle family, personal, and professional commitments.
Graduate students can access their learning materials and coursework, complete and submit their assignments, and interact with their peers and professors from anywhere with an Internet connection.
Tuition and Financial Assistance
Online students pursuing a master's in counseling degree will likely pay between $400 and $700+ in per-credit costs, meaning total tuition can range from $18,000 to $44,000 or more.
Note that in-state and out-of-state tuition may differ in online programs, too, although there are some online programs with a flat per-credit tuition for all students. Other online-related fees may also apply, such as a technology fee.
Graduate students in online counseling programs are eligible for federal and state financial aid, and the first step is filing the FAFSA whether you think you're qualified or not. Note that graduate students aren't considered dependents anymore and, thus, your income will be the sole determinant of your eligibility and amount of aid.
Look into the Federal Stafford Loan, the first choice among graduate students in counseling programs, and the Federal Grad PLUS Loan, too. Ask about school-based aid, too, such as grants and scholarships.
Continuing Education
While a master's degree in counseling is the minimum requirement for professional licensure and/or certification, it's only the start. Licensed counselors must maintain their professional credentials through continuing education credits (CEU) according to industry, state and employer standards.
There are several industry organizations that offer post-graduate counseling programs for CEU purposes including:
Certifications and Licensure
Students of online master's degree in counseling programs must look into national certification and state licensing requirements as early as possible.
These requirements will have a significant impact on the chosen concentration, number of practicum and internship hours completed, and program of study.
Note that national certification is usually voluntary in nature, but national certification will boost career readiness, credibility, and employability in the counseling profession.
The NBCC-National Board for Certified Counselors is the body in charge of administering the National Certified Counselor (NCC) credential.
Among its certification requirements are:
Back to Top
Occupations with Master's Degree in Counseling
With professional certification and license as credentials, counseling professionals have a wide range of counseling careers before them! Of course, your choice in concentration in counseling during your graduate studies will influence your career path.
Among the most popular counseling career specializations are the following:
Accelerated Master's of Counseling Ranking Criteria
In order for a student to have the highest chances of success in an accelerated program, the program must offer an optimized curriculum and the necessary resources needed for fast-paced learning.
As such, the following 20 online accelerated master's degree in counseling programs were ranked based on these criteria:
Back to Top
Fastest Online Master's Degree in Counseling Programs
New York University
New York University is among the world's most prestigious universities with many renowned researchers among its faculty members. In fact, 23 of its professors have been recognized in the 2022 list of the Clarivate Analytics' Highly Cited Researchers! NYU is recognized for its excellence in the arts and sciences, law and business, and medicine, among others.
No wonder that it's #1 in our list of the best online counseling degree programs! NYU Steinhardt's MA in Counseling for Mental Health and Wellness program features rigorous didactic coursework and hands-on experiences in lab and real-world settings. Rolling admissions is in effect, as are multiple start dates and absence of GRE requirements.
Required Credits: 60
Completion time: 2 years (5 terms)
Format: Online courses and a 600-hour internship and 100-hour practicum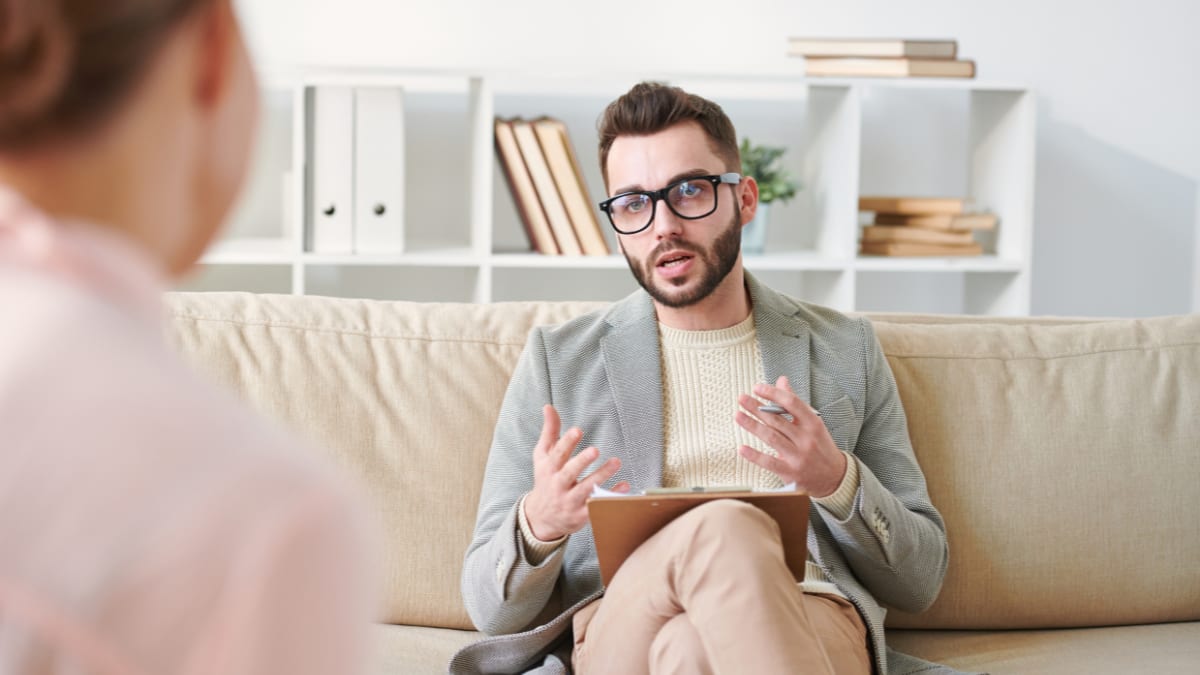 Northwestern University
Northwestern University is also world-renowned for academic excellence, innovative research, and interdisciplinary culture across its 140+ centers. With research projects spanning the spectrum from drug discoveries to nanotechnology, neuroscience, and biotechnology, no wonder many of its past and present faculty members are Nobel Prize laureates, among other distinctions.
Northwestern's Family Institute offers two CACREP-accredited online master's in counseling degree programs—the MA in Counseling and the MS in Marriage and Family Therapy programs.
The MA in Counseling program features rigorous coursework focused on counseling evidence-based theories and practices, and a Child and Adolescent Specialization is offered. Live classes and asynchronous courses are complemented by clinical field experiences.
Required Credits: 24 courses
Completion time: 2 years
Format: Online courses and 200-hour practicum, 600-hour internship, and in-person immersions
University of Southern California
The University of Southern California isn't just a topnotch university—it's also home to among the world's best specialized care and research programs in regenerative medicine, stem cell studies, and cancer protocols! As the City of Angels' largest private sector employer, its social and economic impact is truly massive—more than $8 billion annually.
The MEd in School Counseling program, offered through USC's Rossier School of Education, is a training ground for the best school counselors in the country. Students develop skills in guidance and academic counseling to K-12 and college learners, promote whole child development, and develop appropriate programs.
The school counseling online degree program includes courses in human development theory, research methods, and legal and ethical issues in counseling.
Required Credits: 49
Completion time: 2 years or 5 semesters full-time matriculation
Format: Online courses and a 100-hour practicum and a 700-hour internship
University of Massachusetts
University of Massachusetts takes its Smudging Policy seriously! The burning of material offerings is an exciting manifestation of its commitment to inclusivity and diversity, particularly for its Native students and other minorities.
UMass students and faculty members are among the best in the country, too, with several Nobel Prize laureates, Fulbright, Truman and Gates scholars, and Puiltzer, Grammy and Academy Award winners.
Students in the cohort MS in Mental Health program prepare for successful careers in mental health counseling. Graduates meet the academic requirements for professional licensure in Massachusetts. Students can earn an additional three credits to obtain licensure as school adjustment counselors.
Required Credits: 60
Completion time: 2 years, full-time studies
Format: Online courses and two-week residency for clinical courses
Palo Alto University
Of all the universities offering online master's in counseling programs, only Palo Alto University is dedicated to the study of psychology and counseling.
Among its undergraduate and graduate programs are in Psychology and Social Action, Business Psychology, Clinical Psychology, and Counseling; most are graduate programs. Students thrive in the practitioner-scientist training model with its emphasis on scientific training combined with clinical practice.
Students in the CACREP-accredited MA in Counseling program can choose to become licensed Professional Clinical Counselors and Marriage and Family Therapists! Palo Alto U is known for its commitment to five core values, including providing an excellent education for its students, promoting empowerment, and generating knowledge.
Required Credits: 93 quarter units
Completion time: 2 years
Format: Online courses and a 100-hour practicum and two 300-hour internships
Liberty University
Liberty University conducts the country's largest gathering of Christian students on a weekly basis through its Convocation at the Vines Center. No surprise that its Rawlings School of Divinity is the largest seminary globally with its 5,700-strong students enrolled in 90+ fields of study.
Of course, LU offers among the best online school counseling programs in the United States! Its CACREP-accredited MEd in School Counseling program prepares students for successful careers as school counselors. The NCATE-accredited program features coursework in the foundation, principles, and practices of school counseling, as well as program development and evaluation.
Required Credits: 48
Completion time: Less than 2.5 years with up to 50% transfer credits of the degree total allowed
Format: Online with required intensives
University of Denver
The 4D Experience is among the distinguishing characteristics of the University of Denver, a renowned university with world-class academic and research programs. Inclusivity and diversity are in its DNA, as are innovation and education for the 21st century and beyond.
Offered at the Morgridge College of Education, the CACREP-accredited MA in School Counseling program prepares future school counselors for the rewards and challenges of the job. The data-driven curriculum has 18 courses including Group Counseling Theory, Diversity: Multicultural Counseling, Psychosocial Issues, and Comprehensive School Counseling Programs. Students engage in mock counseling sessions and gain hands-on counseling experiences.
Required Credits: 72 quarter credits
Completion time: 2 years
Format: Online with a 100-hour practicum and two 300-hour internships
Gwynedd Mercy University
With its 160-acre picturesque campus, Gwynedd Mercy University ensures that its students have access to extracurricular activities, particularly in sports. Aside from the softball, baseball, and soccer playing fields, there's also the Griffin Complex with its sports amenities. Indeed, sports is a great way of taking a break from the rigorous coursework!
The MS in School Counseling program doesn't just lead to an advanced counseling degree but also prepares students for successful careers as certified school counselors. Students put their knowledge to the test via weekend residencies and internships. Emphasis is placed on multicultural counseling, disabilities in school counseling, and intervention techniques.
Required Credits: 60
Completion time: Less than 2 years (Up to 6 credits of graduate work allowed for transfer)
Format: Online courses and two weekend residences, as well as three 3-credit internship courses
Southern New Hampshire University
Southern New Hampshire University is known for its commitment to social impact, and its Global Days of Service is its most notable example. Students, alumni, faculty, and staff members perform volunteer work and host service projects with community members across the United States and abroad.
The CACREP-accredited MA in Clinical Mental Health Counseling program also has a service-oriented philosophy where students are encouraged to be competent and compassionate professionals. Students develop their counseling skills informed by the cultural, social, and spiritual nuances of the counseling profession.
Required Credits: 60
Completion time: 2 years or less with transferred credits
Format: Online courses with 100-hour practicum, 600-hour internship, and two in-person residencies
Seton Hall University
Freshmen students at Seton Hall University are immediately immersed in hands-on learning experiences as soon as they arrive on campus! There are opportunities to be part of research projects—of the brain, no less—and of stocks trading and radio work. Seton Hall is also known for its high return on investment in a college degree—affordable tuition and high-paying jobs.
The MA in School Counseling program, offered through the College of Education and Human Services, readies school counselors for advanced practice in the development, implementation, and improvement of school counseling programs. Many graduates of the school counseling degree program also become consultants, advocates, and leaders.
Required Credits: 48 credits
Completion time: 2 years
Format: Online courses with for-credit practicum and internship courses
Regent University
Within its stunning 70-acre campus, there's plenty to entertain and enlighten students at Regent University! Life engagement opportunities abound with 50+ student organizations, 230+ campus events, and the Regent Royals athletic program, even weekly chapels.
The CACREP-accredited MA in School Counseling program trains students to apply their counseling knowledge and skills in K-12 school settings. Earning the school counseling degree also means becoming an advocate for the academic success, personal development, and social success of K-12 students.
Required Credits: 60
Completion time: 2.5 years
Format: Online courses with on-campus residency
Lamar University
With its commitment to a well-rounded and competitive college education, Lamar University is a viable alternative to the likes of Harvard University! Lamar requires core courses, such as literature, composition, economics, math, and US government and history, which contribute to a strong general education foundation—and that Harvard University apparently thinks of as lesser in value.
This is true even in the MEd in Counseling and Development accelerated program where foundational knowledge and skills are emphasized.
Students prepare for successful careers as certified school counselors through the Coordinated School Health Model in Texas and ASCA National Model. The 5-week accelerated courses include Individual Counseling Theories and Techniques, Abnormal Human Behavior, and Marriage, Couple, and Family Counseling.
Required Credits: 60
Completion time: 2 years
Format: Online Online courses, two academic residencies, 100-contact hours practicum, and 600-contact internship
Southeastern Oklahoma State University
Known for its teacher education and aviation programs, Southeastern Oklahoma State University offers the added benefit of automatic 100% out-of-state non-resident tuition waiver for its students. While it's in Oklahoma, many of its students are from the Lone Star State, thanks in part to this policy.
The MEd in School Counseling accelerated program, offered as part of the OEQA-accredited Educational Leadership and School Counseling programs, has a balanced approach to counseling principles and practices. Students pursuing the school counseling online degree develop the professional confidence to work with students, teachers, and parents; develop a comprehensive school counseling program; and apply research skills.
Required Credits: 42
Completion time: 12 months followed by practicum experiences
Format: Online courses and on-site hands-on experiences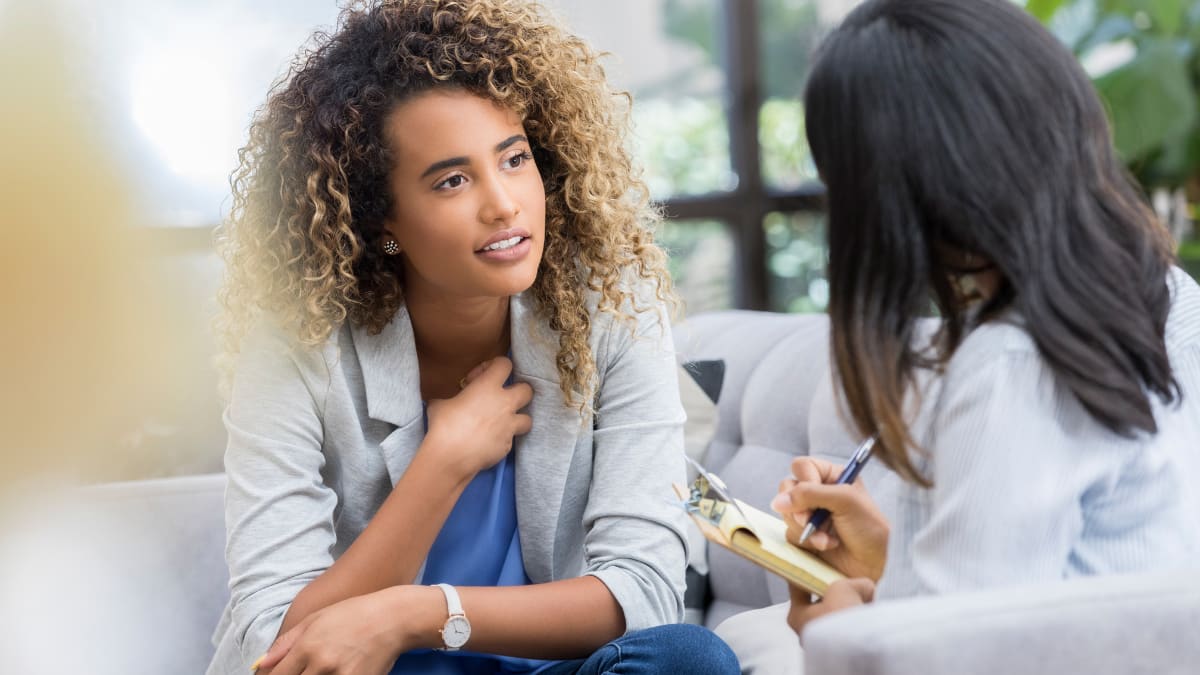 Eastern University
Students at Eastern University have an abundance of opportunities to grow their Christian faith and transform it into action for the common good. These opportunities include serving, learning, missions, and campus ministries, as well as chapel opportunities.
The MA in Clinical Counseling cohort-based accelerated program requires full-time matriculation in its students. On-campus professors also teach the online courses in the program, thus, ensuring academic quality.
Courses include Group Dynamics and Counseling, Psychopathology and Diagnosis, and Social and Cultural Foundations of Counseling Practice. Applicants must have at least 6 credits completed in behavioral sciences within the last 10 years.
Required Credits: 60 credits
Completion time: 2 years
Format: Blended (On-campus evening classes and asynchronous online classes)
Arkansas State University
Student-centered instruction, an expansive campus, and comprehensive academic programs are what distinguish Arkansas State University! As Northeast Arkansas' economic engine, A-State is also notable for being a pioneer in several areas, such as hosting the state's first osteopathic medical school. Its influence even extends to Mexico with the creation of the first American-style university in the country—the ASUCQ in Queretaro.
Students in its MSE in School Counseling – Concentration in Crisis and Trauma program benefit from the student-centered instruction, too, with its equal emphasis on theory and application. The intensive coursework covers the impact of trauma, multicultural issues in trauma, and school-based trauma and crisis planning.
Required Credits: 48
Completion time: 2 years
Format: Online
Wake Forest University
The fear of missing out (FOMO) is nearly absent at Wake Forest University, thanks to its campus-wide access to several collaborative tools and high-speed wired and wireless Internet connection. Such is its connectivity that it has been cited as among the country's Most Connected Campuses. Said connectivity may even be a contributing factor to being the South's pioneer in inclusivity and diversity, a tradition celebrated during the Faces of Courage event.
The CACREP-accredited MA in Counseling - Clinical Mental Health Counseling track program combines advanced didactic coursework and hands-on learning experiences. Students learn advanced counseling skills in eight areas including human growth and development, group work, and research and program evaluation.
Required Credits: 60
Completion time: 2 years
Format: Online courses with on-site practicum and internship experiences
University of West Alabama
In its beautiful 600-acre campus, the University of West Alabama ensures that its students get the whole nine yards in their college experience. Students have the opportunity to reach out to communities in and outside the campus, too, through Studio 96.
Students in the MS in Family Counseling program receive the best possible foundation for effective counseling interactions for families and their children. Family dynamics and strategies are emphasized through courses like Advanced Techniques in Family Counseling.
Required Credits: 33
Completion time: 1-2 years
Format: Online courses and internship
Grand Canyon University
In the 2022-2023 academic year, Grand Canyon University welcomed its largest incoming class so far—about 9,700 new students. The increase in year-to-year enrolment is a testament to the academic quality and relevancy of its programs combined with affordable tuition and dynamic Christian community.
The MS in Christian Counseling of Substance Use and Addictive Disorders program requires students to engage in an intensive survey of counseling theories and practices underlined by Christian values. Students develop their personal character and spiritual lives, too, while gaining the advanced knowledge necessary for an effective counseling practice.
Required Credits: 48 (Up to 12 credits or one-third of the degree total, whichever is less, allowed for transfer)
Completion time: 2 years
Format: Online with pre-practicum and internship
Abilene Christian University
Among the Southwestern's largest private institutions, Abilene Christian University also boasts of a huge university endowment. With its national recognition, it's particularly known for excellence in undergraduate teaching and research and service learning.
The COAMFTE-accredited Master of Marriage and Family Therapy program prepares students for the national certification exam. Students develop their skill sets via a combination of didactic coursework and practical training experiences in family, couple, and children counseling techniques. Students choose from four concentrations—Child and Adolescent Therapy, General, Therapy with Military Families, and Treatment of Trauma.
Required Credits: 60
Completion time: 2.75 years
Format: Online courses with 100-hour supervision and 500-hour internship
Capella University
With most of its programs delivered online, Capella University is among the best choices for online master's in counseling degrees. But the academic programs are as diverse as its 38,000-strong student body, too—there are 52 degree programs offered.
The COAMFTE-accredited MS in Marriage and Family Therapy program enables students to build their clinical counseling skills in marriage and family therapy. There are 16 courses including Psychopathology: Diagnosis and Treatment of Behavior Disorders; Systemic and Group Interventions for Grief, Loss, and Trauma; and Diversity and Social Justice in Systemic Family Therapy.
Required Credits: 72 in GuidedPath
Completion time: 2 years or less with up to 16 transfer credits allowed
Format: Online course with 2 residences and 4 quarters of internship