We rank the best online PhD nursing degree programs.
The Basics of PhD of Nursing and DNP Degree Programs
Terminal degrees, the highest level of education professionals can obtain in their academic careers, vary from field to field. For nurses, there are two main types of terminal degrees to choose from: Doctor of Philosophy (PhD) of Nursing or Doctor of Nursing Practice programs (DNP).
A doctoral education in nursing will help you enhance your knowledge and skills learned at the master's level. An advanced degree will help you advance your career, salary increase, and marketability.
While professional degrees are not the only ways to improve your knowledge and career—there are also certifications—the American Association of Colleges of Nursing (AACN) recommends the former.
Due to the rising demand for professional or advanced nursing practice degrees, several colleges and nursing schools in the nation are now offering them. And because most students seeking terminal degrees are already working in the field and have tight schedules, plenty of colleges have adopted online learning.
However, the time it takes to earn a professional degree, job outlooks, and career prospects vary. It would be best if you chose one compatible with your schedule and goals to get the most out of the program.
See all top schools with a look at our Guide to Online Degrees. Otherwise, read on.
What are the differences between nursing PhD and DNP programs?
Some people often think that because PhDs in Nursing and DNP programs are both terminal degrees in nursing, they're automatically the same. However, that's not the case.
If you're confused about which doctoral degree to pursue, gathering information about the two programs will help you make an informed decision. A Doctor of Nursing Practice program is a practice doctorate, whereas a PhD in nursing is a research doctorate.
PhDs in Nursing are designed for nursing leaders who want to pursue professions in scientific research. Students receive training in conducting nursing research, managing research teams, developing theory, adding to the body of knowledge in the nursing and health sciences, and disseminating research results via academic publications, talks, and teaching.
Along the healthcare continuum, DNP programs prepare nurse practitioners for nursing leadership and administration jobs in both clinical and non-clinical settings. Students learn how to analyze and interpret research for use in nursing practice.

Students carry out a research project and answer challenges using evidence-based practice. These initiatives focus on compliance, performance, or quality improvement.
Admission Requirements
Admission for online PhD of nursing and Doctor of Nursing Practice programs are almost identical. Common admission requirements for both degrees include the following:
Unencumbered RN license.
BSN and master's degree in nursing or health-related fields from accredited institutions with a 3.0 GPA or higher on a 4.0 scale.
Some schools only accept students with work experience.
GRE or GMAT scores.
What should I expect when earning an online doctorate in nursing?
There are numerous components to earning your online DNP or PhD in nursing.
Curriculum and Coursework
The curriculum and coursework for your PhD in nursing or DNP may vary depending on whether you choose a specialty or concentration. Typically, coursework will include classes focusing on research and evidence-based study, as well as hands-on learning.
Common courses may include these subjects:
Biomedical Informatics
Principles of Epidemiology
Advanced Nursing Science for the DNP, Family Theory
Pharmacology for Nursing Care
Leadership and Management in Professional Nursing Practice
Length
Depending on your requirements, goals, and choices, several things could cause you to complete your degree sooner or later. An online Doctor of Nursing Practice degree can take two to three years. On the other hand, most PhD nursing degrees take roughly three to eight years to earn.
Are online doctorates in nursing legit?
Accredited online nursing programs are legit. The CCNE Commission on Collegiate Nursing Education of the AACN-American Association of Colleges of Nursing is the primary accrediting agency for universities and institutions offering DNP-Doctor of Nursing Practice and PhD-Doctor of Philosophy in Nursing programs.
The CCNE's mission is to serve the public interest by evaluating and identifying initiatives that offer efficient instructional methods.
For particular specialties and concentrations, there are numerous different accreditations. These accreditors include, but are not limited to, the following:
Back to Top
What jobs are available for PhD and DNP graduates?
Nurses with a PhD are prepared for careers centered on creating novel information and products and promoting nursing science through a research-based approach. Many nurses who hold a PhD go on to work as instructors or researchers in higher education institutes.
DNP programs, on the other hand, are grounded in clinical practice, and graduates typically adopt a more hands-on approach to nursing.
Graduates are prepared for a wide range of occupations, such as policy management or administrative positions at clinical care facilities, executive positions like chief nursing officer or hospital CEO, leadership positions in nursing faculties, and academic positions in higher education institutions.
When it comes to particular clinical positions, having a DNP may now replace the master's degree as the minimum need for nurse practitioner (NP) roles, according to organizations like the AACN and the NONPF-National Organization of Nurse Practitioner Faculties.
Back to Top
What factors must be considered when choosing online PhD and DNP programs?
Finding the school that best suits your needs can be challenging with the range of online nursing doctorates currently offered. Here are some guidelines for selecting an online PhD or DNP program:
Accreditation
Accreditation status is one of the most crucial factors for students seeking an online degree. The transferability of course credits and a student's eligibility for federal financial aid are both dependent on a school's accreditation.
Nursing Specialities
There are many nursing doctorate specializations and subspecialties to take into account. Since many specialties are available, students should look into schools that provide instruction in the areas they want to concentrate on.
Program Length and Schedule
The time required to complete a nursing program can range from three to eight years, depending on the curriculum. Accelerated programs may not be a good option for students who have work or other obligations outside of school.
Long programs, on the other hand, could be problematic for students who are unsure where they will be in a year or two. Make sure you have the time and dedication before pursuing an online nursing doctorate.
Cost
When selecting an online degree program, students should give the expense of their education much thought. The cost of tuition is higher for out-of-state students than for in-state students.
Fortunately, several online universities have a set tuition payment for both in-state and out-of-state online students.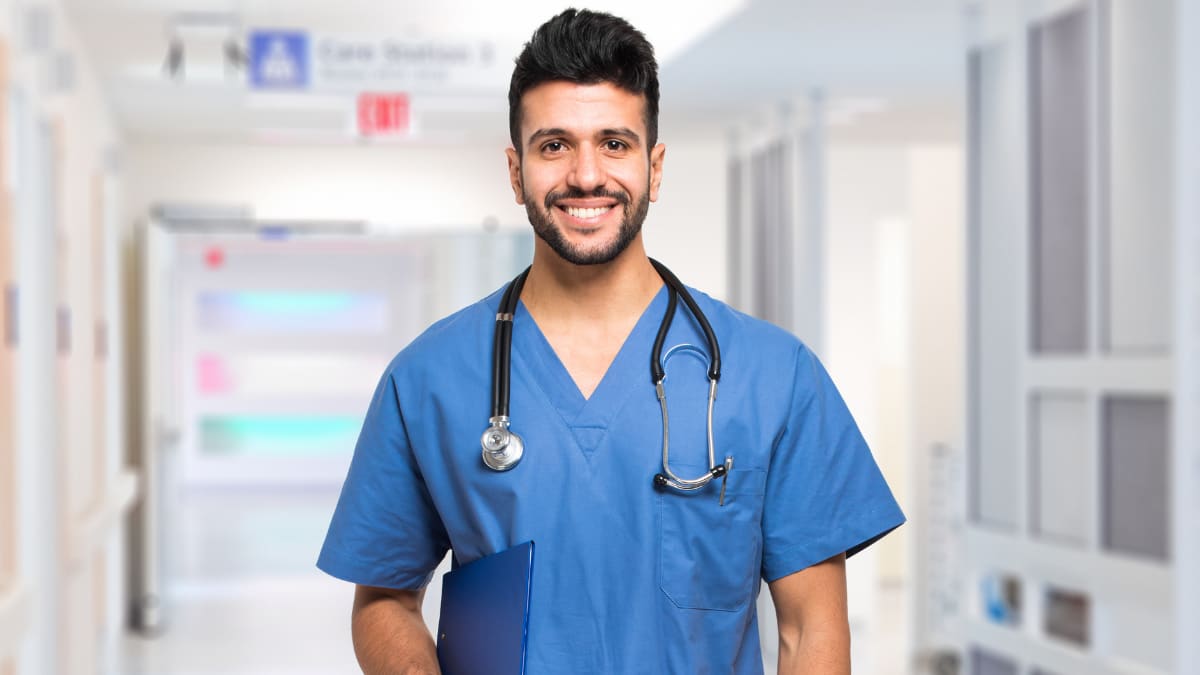 Back to Top
Best Online PhD of Nursing (DNP) Degree Programs
One of the top schools offering the best online degree programs is Baylor University, with the motto "Learn. Lead. Serve." Online degree programs from Baylor provide the high academic training and Christian education students need to succeed.
The school's programs offer flexible educational choices supported by more than 175 years of experience. The online programs are made up of top-notch students and are overseen by talented teachers. They demand field and project work and well-planned immersions.
One of the best online degrees offered at Baylor University is the online Doctor of Nursing Practice accredited by the CCNE from the School of Nursing.
The program offers several concentrations:
Executive Nurse Leadership
Family Nurse Practitioner
Neonatal Nurse Practitioner
Nurse-Midwifery
Pediatric Nurse Practitioner Track
Adult-Gerontology Acute Care Nurse Practitioner
Online students will have an academic advisor to help them choose concentration and courses.
Required Credits: 75
Completion time: 3 years
Format: Hybrid (online courses with clinical rotations)
Duke University has been long known for being one of the finest institutions in the south, thanks to its competitive admissions, championship-level athletics, global presence, and excellent academics.
Despite its competitive admissions, Duke is tagged as a "safe school" for students aiming to get into a more prestigious Ivy League school. Today, Duke has become more prevalent in online learning.
One of the best online offerings at Duke University is the online Doctor of Nursing Practice (DNP) accredited by the CCNE and designed for post-BSN students seeking terminal degrees.
This online DNP program offers a robust curriculum with classes delivered by top academics. Students must complete a four-semester-long academic DNP project that addresses an issue affecting patient groups, healthcare organizations, or healthcare systems.
Required Credits: 74
Completion time: 24 to 36 months
Format: 100% online
Walden University's history brings about change — what once started as a small school is now known to be one of the most prominent online universities. Online courses at Walden University are taught by academics, professionals, and thought leaders dedicated to offering top-notch, student-focused degree programs.
Walden's primary goal is to give online students a great education in an enjoyable learning environment that can accommodates busy schedules.
One of the top online degrees at Walden University is the CCNE-accredited online Doctor of Philosophy (PhD) in Nursing. Students can choose one of the five concentration areas: Nursing education, population health, leadership, interdisciplinary health, and healthcare management.
For those students who already have a DNP degree, the PhD program also provides a bridging option.
Required Credits: 81-106 quarter credits
Completion time: 2.5 and eight years can transfer up to 40 credits
Format: Online
Florida International University is a top-tier research institution that strongly emphasizes research as a key part of the university's mission. FIU is far ahead of other universities in its support of the academic and local communities, offering degrees from bachelor's to doctoral levels both on campus and entirely online.
Nicole Wertheim College of Nursing & Health Sciences is among the numerous colleges, schools, and centers that actively improve the university's capacity to set new standards through research efforts.
The Nicole Wertheim College of Nursing & Health Sciences offers a CCNE-accredited online Doctor of Nursing Practice. The program accepts students who have obtained a master's degree or post-certificate master's in an advanced practice nursing specialty role.
Students learn how to take on leadership responsibilities in healthcare delivery, the fundamentals of leadership, and how to continuously improve their clinical expertise in their area of advanced practice specialization. Psychiatric-Mental Health Nurse Practitioner, Adult-Gerontology, Pediatric, Family Health, and Nurse Anesthetist are the DNP's specializations.
Required Credits: 36
Completion time: Four years
Format: 100% Online
George Washington University is situated in the city's administrative center, which allows the school to offer students a global-impacting education. GW helps students put their knowledge into practice by giving them priceless learning opportunities in online and on-campus classrooms and across the capital region.
Students can benefit from the university's partnership with the community, businesses ranging from Fortune 500 firms to small start-ups, and study-abroad possibilities worldwide.
One of the top online degrees at George Washington University is the online PhD in Nursing accredited by the CCNE. The program prepares nurses to pose and respond to important inquiries regarding human health. Clinical, educational, and health services-related research is conducted closely with online students by the research faculty. The curriculum combines intensive study weekends on campus with weekly online sessions.
Required Credits: 57
Completion time: Five years
Format: Hybrid
One of the top historically black institutions in the world, Hampton University in Virginia provides students with a cutting-edge education in business, science, and the liberal arts. It is well known that this "school of tradition, family values, and great education" pushes its students to perform at the very top of their game.
The majority of faculty members hold office hours so students can get more one-on-one help with lecture topics they may need clarification on from experts in their field. Professors are at the top of their fields.
One of the online degrees Hampton Online is famous for is its PhD in Nursing. The program strongly emphasizes family and family-related research. Regardless of their research preferences, all students must complete the same core requirements; however, enrolling in optional and cognate courses allows students to explore their specific interests.
A test for eligibility, a thorough investigation, and an oral dissertation presentation are three doctoral examinations used to gauge the student's proficiency and scientific knowledge.
Required Credits: 54 – 60
Completion time: 4 years
Format: 100% Online
Indiana University is the nation's first school of informatics, the world's first school of philanthropy, and one of the biggest medical schools. The goal of Indiana University is to develop well-rounded individuals who will succeed both in and outside of the classroom.
This big state university fosters an enjoyable collegiate atmosphere while still pushing students intellectually. The university provides a wide range of research opportunities for graduate and undergraduate students in all disciplines and learning formats. They also have generous financial aid options for students who need them.
IU's online Doctor of Nursing Practice offers a comprehensive yet flexible curriculum. Graduates are equipped to take on leadership roles in nursing and healthcare, both at the level of systems or organizations and at the level of direct patient care, in areas like First-Line Healthcare, Systems for Complex Healthcare, Healthcare Informatics, Education in Clinical Nursing, and Patient Security.
Among the subjects covered in the coursework are clinical epidemiology and statistics, public health policy, evidence-based research and translation, healthcare outcomes, and nursing informatics.
Required Credits: 37
Completion time: Four years
Format: 80% to 99% Online
Johns Hopkins University is often synonymous with medical study and research in America. Johns Hopkins, established in 1876, is regarded as America's first modern research university since it was the first to integrate academic programs with ongoing scientific research. The institution is now one of the best in the world. Graduates are swiftly promoted to the pinnacles of their professions.
The CCNE-accredited Doctor of Nursing Practice (DNP) Advanced Practice Track is among the best online DNP programs available. The program was created with the scheduling requirements of full-time clinical nurses in mind and is geared toward the most driven, aspirational students. Despite the program's need for four on-campus intensives, all coursework is entirely online.
Required Credits: 40
Completion time: 2 years (up to six credits of transfer)
Format: Online
Ohio State University is one of the country's largest and most comprehensive schools, offering 200+ majors, with more than 100 programs and over 1,000 classes online and in a hybrid format. On top of being ranked among the top public institutions in the country and the best in Ohio, Ohio State is also home to one of the best academic medical centers and leading cancer hospital and research facility.
Students who want to focus on Clinical Expert or Nurse Executive programs can do so through Ohio State University's online Doctor of Nursing Practice program. These programs will improve nursing leadership skills and help students build on their current knowledge. Graduates can expect to practice nursing at the highest level, show leadership potential, and use analytical skills.
Required Credits: 36
Completion time: 2-3 years
Format: Online
While Texas Christian University is the most prominent higher education institution affiliated with the Christian Church. The university welcomes students of all religions.
Students believe that their school has it all: excellent academics, a motivated student population, fantastic opportunities, and invaluable connections. Students praise the Neeley School of Business and Harris College of Nursing & Health Sciences as standouts among the university's many outstanding departments and programs.
Texas Christian University offers a fully online BSN to Doctor of Nursing Practice designed to help working students obtain advanced skills and knowledge with flexibility. This is one of the best DNP programs that aims to equip students with the skills necessary to hold clinical leadership positions in healthcare, government, corporate, and academic institutions.
The program allows students to choose one of four concentrations: Family Nurse Practitioner (FNP), Adult-Gerontology Acute Care Nurse Practitioner (AGACNP), Psychiatric Mental Health Nurse Practitioner (PMHNP), or Clinical Nurse Specialist (CNS)(Pediatric Track).
Required Credits: 69
Completion time: 3 years
Format: Online
Thomas Edison State University, a national leader in the assessment of adult learning and a pioneer in the use of educational technologies, provides adult learners with various unique and non-traditional ways to receive a top-notch university education.
Forbes Magazine named Thomas Edison State University as one of the top colleges and universities in the country in the use of technology to create learning opportunities for adults. Additionally, TESU is referred to as "the college that opened the path for flexibility" by The New York Times.
Thomas Edison State University should be at the top of your list if you're seeking the shortest, most economical online DNP programs known for their high standards of instruction. The CCNE-accredited online Doctor of Nursing Practice at TESU does not require students to complete residency and has zero campus visits, which makes it perfect for working nurses balancing a busy work life.
Healthcare policy, economics, finance, and organizational leadership are the main topics of the curriculum.
Required Credits: 36
Completion time: 18-36 months (can transfer up to 9 doctoral level credits)
Format: 100% Online
The University at Buffalo is about options, providing more academic programs per dollar than any other university in the state. With the school's support in place, students can select from various academic and social activity combinations.
Students boast that UB offers the finest educational value because all its programs are of top caliber. However, one must be self-motivated to succeed because a school with this much to offer will inevitably be enormous, making it simple to skip class and fall through the cracks.
The University of Buffalo's online CCNE-accredited Doctor of Philosophy (PhD) in Nursing helps students prepare to work as academics, researchers, and leaders in regional, governmental, and international settings.
The online nursing PhD has two-day scheduling, allowing students to hold a job while enrolled. Both a post-BS to PhD track and a post-MS to PhD track are available in the program at the University at Buffalo.
Students are encouraged to join one of the numerous academic teams at the institution that are working to advance fields like nursing practice and health policy.
Required Credits: 57-79
Completion time: 3-5 years
Format: 100% Online
A public research university that is a component of the University of Alabama System is University of Alabama at Birmingham (UAB), providing about 160 degree programs leading to bachelor's, master's, doctorate, and professional degrees in 12 divisions.
One of the most prominent academic medical systems in the United States, the UAB Health System, is housed at the institution. Carnegie classifies the institution as an "R1: Doctoral Universities: Very High Research Activity" institution.
The College of Continuing Studies at UAB offers a hybrid CCNE-accredited Doctor of Nursing Practice program that educates students on the information and abilities required to hold leadership positions in various health organizations.
The program's main goal is to produce nurse leaders who can form relationships with organizations to solve gaps in community health care, advocate for underserved and diverse populations, and deliver medical treatment to them. The student is responsible for choosing a site and a qualified clinical advisor for the program's clinical component.
Required Credits: 40
Completion time: 2-3 years
Format: Hybrid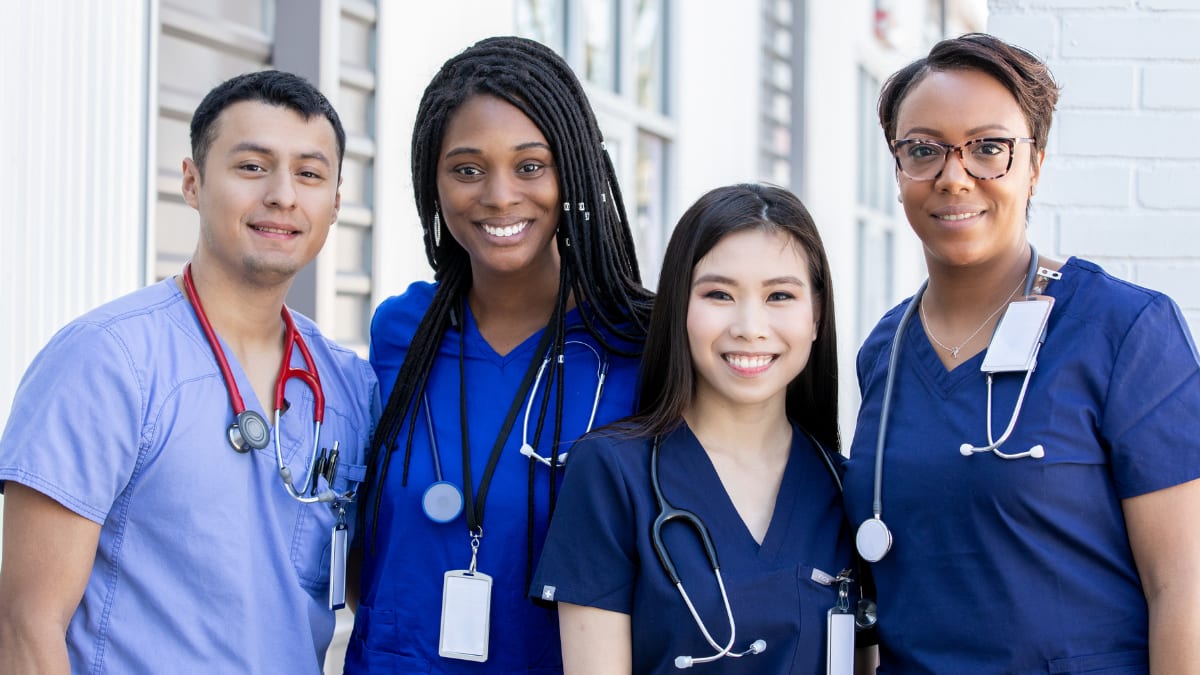 The University of Arizona combines cutting-edge research with a rich history. The university offers an astonishing 300 majors distributed across 20 colleges (and even more specialized schools within). Students can select from several majors and minors and structure their own education in whatever way they see fit.
Many options are available for current students searching for further help, including Supplemental Instruction sessions, which are extra discussion sections if students want more practice and free tutoring in most entry-level subjects.
For nurses who are prepared to advance their careers, the Doctor of Nursing Practice program at the University of Arizona is a distinctive option that is CCNE accredited and known to be one of the best online DNP programs.
The University of Arizona's BSN-DNP and MSN-DNP programs use a hybrid approach, where some coursework is completed in a traditional classroom setting, and some material is taught online.
This course is ideal for working professionals who value classroom instruction but require the flexibility offered by online classes.
Required Credits: 37
Completion time: 2.5 years
Format: Hybrid
The University of Iowa is known to provide online degree programs that meet the needs and expectations of each student. The school recognizes that each student is different, from goals to objectives. In light of this, university teachers collaborate with students to ensure they acquire the abilities, information, and general expertise necessary for success in their chosen fields of study.
One of the degrees Iowa is known for is its Doctor of Nursing Practice (DNP) program with several concentrations, including:
Adult/Gerontology (Acute Care)
Adult/Gerontology (Primary Care)
Pediatric (Acute Care)
Pediatric (Primary Care)
Health Systems/Administration
Family Nurse Practitioner
Nurse Anesthesia
Psych-Mental Health
Several of the disciplines can be merged to create dual degrees, and the DNP programs are offered online or in a blended format. The program is accredited by the CCNE.
Although the vast majority of DNP courses are accessible online, some do need on-site attendance. For instance, the school only offers on-site instruction for the didactic nurse practitioner courses.
Required Credits: 72 semester hours
Completion time: 3-4 years
Format: Hybrid
Delta State University is dedicated to offering high-quality remote learning opportunities with suitable learning technology and format delivery following the accepted best practices and the applicable IHL Policy.
DSU offers degree programs in the baccalaureate, master's, and doctorate levels. The criteria, prerequisites, and requirements for all distance education (DE) courses are the same as those for their on-campus equivalents.
Delta State University's CCNE-accredited online Doctor of Nursing Practice is for professionals working in primary care seeking to reinforce their position in the expanding field of advanced practice nursing.
With only a few on-campus visits per semester, Delta State University's online DNP program can be finished full- or part-time. This DNP program is a cost-effective choice to help you achieve your educational and professional goals since it offers a variety of program options.
In addition to clinical hours, students also complete a mandatory scholarly project as part of their work. Graduates of the DNP program will be prepared to provide high-quality healthcare and be leaders in their field.
Required Credits: 69
Completion time: 3 years
Format: Online
University of Central Florida is a preeminent research university. With strong components in several fields, including nursing, health, science, and engineering, the university offers academic and research programs that support the economy.
Numerous collaborations that UCF has built with various industries in the central Florida region and beyond offer students first-rate opportunities for research and education. Through co-op and internship programs, these partnerships provide UCF students with real-world learning experiences.
One of the most sought-after degrees in UCF is the CCNE-accredited online Doctor of Philosophy (PhD) in Nursing intended to prepare students for careers as nursing faculty members, executive leaders in healthcare systems, and researchers.
The PhD in nursing program equips nurse academics with a body of knowledge about nursing philosophy, procedures, and research methodologies. Using solid conceptual, methodological, and ethical judgment, the curriculum enables students to contribute to disciplinary and interdisciplinary knowledge in nursing and healthcare.
Required Credits: 63
Completion time: 3-5 years
Format: Online
With the distinction of being the first public university west of the Mississippi River and one of the only 60 members of the Association of American Universities, the University of Missouri has grown into a massive institution.
Mizzou offers many degree programs, including more than 300 online options. The campus is one of the few US colleges that house a medical school, veterinary medicine college, and law school, giving distance learners several alternatives thanks to its 90 online programs.
The Doctor of Philosophy in Nursing at the University of Missouri stands out among other PhD programs because it is one of the few CCNE-accredited degrees open to nurses and non-nurses. With the exception of a one-week campus stay during the first summer of enrollment and four days on campus each April, students complete most of their education online.
The program length varies based on whether or not students hold a BA or MS degree and can finish it either full- or part-time. Students might concentrate on symptom and behavior science, wellness in vulnerable and underserved communities, or innovations to improve health and health systems.
Required Credits: 72-74.5
Completion time: 2-3 years
Format: Online
Before becoming coeducational in 1954, William Carey University was a Mississippi women's institution founded in 1892. The primary campus of this Christian institution is in Hattiesburg, Mississippi, and it aims to combine learning and faith.
Most degrees offered by William Carey University can be earned entirely online. The Joseph and Nancy Fail School of Nursing offers both undergraduate and graduate degrees.
Students who want to become nurse educators or administrators should enroll in the CCNE-accredited Doctor of Philosophy (PhD) program in Nursing Education and Administration, intended for DNP-prepared nurses who want to work as nurse educators and scholars.
Graduates will be ready to take on the educator role, including the capacity to employ strong educational concepts, principles, and information to produce competitive undergraduate and graduate nursing students. Graduates will also be able to take on leadership and higher-level administrative roles in nursing education.
Required Credits: 60
Completion time: 2 or 3 years
Format: Online
University of North Carolina at Chapel Hill, a premier state-funded institution that became a research university, is now home to 14 colleges and schools, including law, medicine, and dentistry.
UNC-Chapel Hill programs are pioneers of cutting-edge study and have active contributions to the local and international communities. Its emphasis on treating and preventing chronic illness has helped the diverse population of the state's health outcomes.
Students may enhance their knowledge and abilities in biobehavioral science at UNC Chapel Hill with plenty of hands-on training thanks to the facility's Biobehavioral Laboratory. The university also offers one of the best online DNP programs.
You can obtain a Doctor of Nursing Practice degree if you are an RN with baccalaureate-level preparation. Depending on your interests, you can enroll in one of the CCNE-accredited NP concentrations or the Health Care Leadership & Administration track.
Graduate core helps students study advanced practice. For either of the practitioner tracks, students will complete the curriculum in a mix of on-campus and online learning. The leadership track prepares you for healthcare leadership and is offered entirely online.
Required Credits: 66 to 75
Completion time: 2 to 3 years
Format: Online
In its ten schools and colleges, which are spread across a gorgeous campus with an accredited arboretum and modern labs, the private research institution Vanderbilt University offers more than 100 degree programs. Vanderbilt is designed to encourage and support interdisciplinary research that leads to breakthroughs with broad applications.
Vanderbilt University is dedicated to the success of its multidisciplinary research enterprise and inclusive excellence because it believes that when academics from various perspectives, races, gender identities, ethnicities, and socioeconomic backgrounds collaborate, significant advances can be made.
One of its most popular academic online degree programs is the CCNE-accredited PhD in Nursing Science Program, designed to prepare RNs for academic and research employment in the public or commercial healthcare industries.
The program is taught in a hybrid learning format that includes online courses, a few on-campus visits, and on-campus intensives of no longer than 20 days each and happens three times per school year.
Students are mentored by academics throughout the program and can choose a clinical research or health services research track of study. Alternatives for full- and part-time study are offered to fit each student's schedule.
Required Credits: 72
Completion time: 3 years
Format: Online
Check out our complete List of College Rankings.
Career Outlook for Students with Nursing Degree
Go to Degree Finder tool
Registered Nursing/Registered Nurse
Degree Level: Doctorate
Location:

The U.S. (Private Schools)

Avg. Cost of Degree*:

$12,481

Avg. Expenses*:

$16,611

Avg. Starting Salary*:

$117,671

Avg. Salary after 4 Years*:

$132,114

Avg. Cost Recoup Time**:

6 years

Job Growth:

6.65%

Number of Jobs:

3,217,600

* denotes 'annually'
** denotes 'at 15% of annual salary'
Career Salaries
| Career | Job Growth | Avg. Salary |
| --- | --- | --- |
| Nurse Anesthetists | 11.73% | $179,115 |
| Nurse Practitioners | 45.68% | $112,016 |
| Nurse Midwives | 7.41% | $109,688 |
| Medical and Health Services Managers | 28.33% | $108,597 |
| Nursing Instructors and Teachers, Postsecondary | 21.49% | $79,945 |
Average Career Salaries
| Bottom 10% | Median | Top 10% |
| --- | --- | --- |
| $64,929 | $90,468 | $121,741 |
Promising Job Markets
| State | Cost of Living | Avg. Salary |
| --- | --- | --- |
| #2 Texas | 10% higher than average | $94,572 |
| #3 Ohio | 14% higher than average | $89,301 |
| #4 New York | 5% higher than average | $107,506 |
| #5 Michigan | 15% higher than average | $85,984 |
| #6 New Mexico | 7% higher than average | $94,170 |
Top Industries
| Industry | Avg. Salary |
| --- | --- |
| Wholesale Electronic Markets and Agents and Brokers | $206,070 |
| Navigational, Measuring, Electromedical, and Control Instruments Manufacturing | $128,550 |
| Business Support Services | $127,370 |