Looking for affordable online counseling programs to earn a PhD in counseling degree? We rank the best online programs here.
Key Takeaways
It is possible to find an affordable online degree through a doctorate program in counseling.


Many online programs offer generous financial aid packages, grants, scholarships, and assistantships for their doctoral students.


An online PhD in counseling will open up opportunities to pursue a career as a professor, researcher, or a counselor working in the field.
After completing your master's degree in counseling, the next best thing to do is to further your future professional goals and pursue a PhD through an online program. A doctorate in counseling can open doors to different career paths, including working as a career or school counselor, a psychologist, or a family or marriage therapist.
Featured Programs
A Guide to Counseling Specialties for Online PhD Students
There are many different specialties within the field of counseling, all with unique clientele and qualifications. Identifying which type of online doctorate counseling degree to pursue really depends on your chosen career path after graduation.
It is important to note that many counseling positions today require at least a master's degree. It is also increasingly common for those interested in pursuing careers as counselors to have a PhD.
Here are a few different types of counselors to consider when begin an online education program:
Mental Health Counselors
They are counseling generalists trained to support their patients' emotional and mental health. They aid with issues relating to stress, addiction, family, self-esteem, aging, and relationships. Mental health counselors with a master's degree often have a human services counseling background.
Mental health counselors must have at least a master's degree to practice.
School Counselors
These professionals support students' career readiness, academic success, and adolescent socialization goals. Knowledge of educational psychology and related educational programs is a crucial competence for school counseling, particularly when dealing with children.
A school counselor must have at least a master's degree in school counseling and a state-issued license.
Marriage and Family Therapists
Also called marriage or family counselors, these professionals use goal-oriented cognitive behavioral therapy to help their clients manage and improve their relationships. MFTs must have a graduate-level degree in the field, complete a supervised internship, and obtain a state license where they wish to practice.
Addiction/Substance Abuse Counselors
They provide counsel for people affected by addiction, directly or indirectly.
These types of counselors are rare exceptions in that this position generally does not require a master's degree to practice. Some entry level positions in addiction counseling only require a high school diploma. Other require an associate or bachelor's degree, but this will depend on the state where the position is located.
Rehabilitation Counselors
These counselors specialize in helping patients with different mental, physical, emotional, and developmental disabilities efficiently navigate the challenges of daily life. You need at least a master's degree to qualify for this career.
Industrial and Organizational Psychology Specialists
With a background in IO Psychology, a counselor can also provide services in workplaces, helping craft human resources policies and implementing strategies to encourage employee efficiency.
Key Point: A PhD in counseling degree can open up numerous career options in different fields and industries.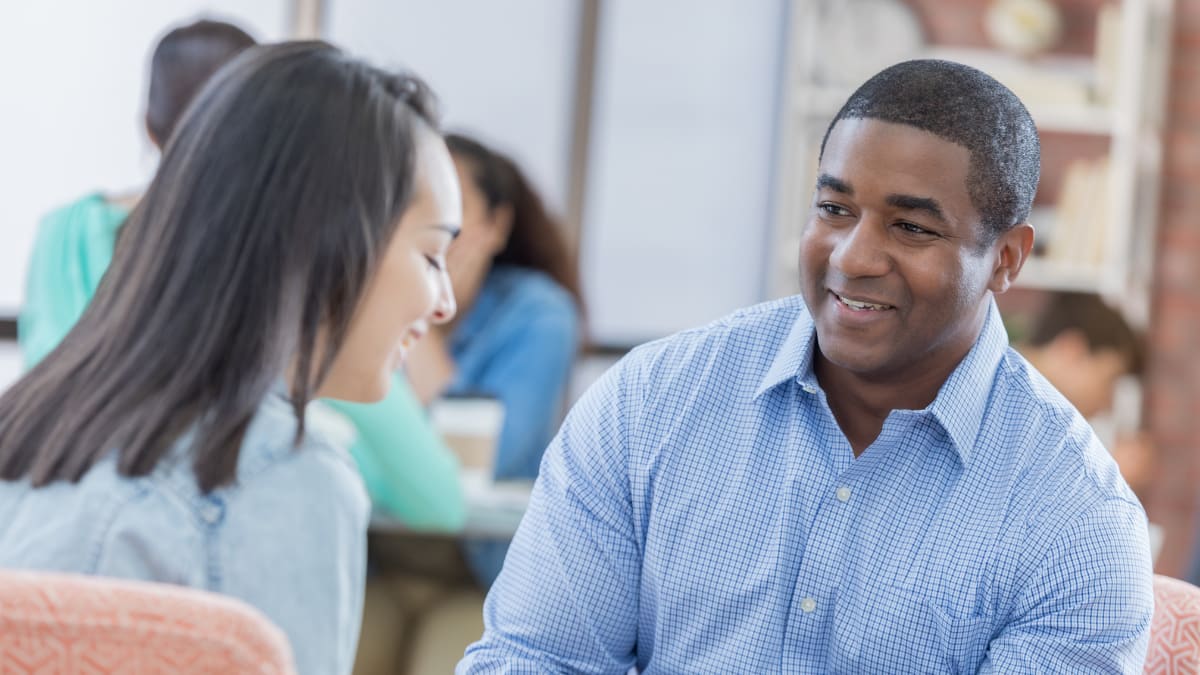 Back to Top
The Costs of Online Counseling Doctorate Programs
Students who start their online doctoral degree in counseling journey all hope to break into the academic field or gain a well-paying, stable job in the field of counseling.
A major deciding factor for which online doctorate programs to research is, of course, affordability. Luckily there are many affordable online doctoral programs to choose from.
A growing number of highly reputable universities have hybrid or fully online doctoral programs. These programs are perfect for busy graduate students trying to manage their time and balancing coursework, career, and family demands. This makes an affordable online PhD programs especially attractive.
The latest data from U.S. News & World Report indicates that an online counseling doctorate costs around $520 to $650 per credit. Overall, the program tuition has a $27,000 to $47,000 price tag.
However, there are several ways to ensure that online doctorate programs are as affordable as possible.
In-state Tuition
Many affordable online doctoral programs in counseling may charge a higher tuition rate for non-state residents, but there are affordable online doctoral programs that charge a flat tuition rate regardless of graduate student state residency.
Other Expenses
Earning an online doctorate degree as opposed to a traditional on-campus doctorate degree makes it possible to save money on expenses like housing, transportation, and certain campus fees.
Continue Working
Online PhD programs also make it possible to continue working in your field, which means you can complete your degree program while still earning a living. This can ultimately reduce your dependence on student loan debt.
Financial Aid
If affordability is a particular concern, and it is making you reluctant to pursue a counseling doctoral program, you may be able to take advantage of financial aid, including grants, scholarships, and loans.
For more information on financial aid, visit the Federal Student Aid website. It is especially important that you choose an online program that is accredited in order to qualify for financial aid.
Assistantships
Many schools offering PhD degree programs also have assistantship opportunities for their graduate students. Assistantships may give teaching opportunities in exchange for tuition waivers and a stipend. Each school is different, so you will need to check into the online counseling doctorate degree program you are interested in.
Bottom Line: Affordable online doctoral programs are possible when you factor in things like in-state tuition, financial aid, grants, and assistantships.
Back to Top
How We Rank the Most Affordable Online PhD Programs in Counseling
In most cases, the most affordable online doctoral degree programs in counseling will be those offered by universities in your state. Online students who attend public universities enjoy access to in-state tuition rates just like traditional on-campus doctoral candidates.
That's why we've ranked these online doctorate degree programs by placing the highest weight on in-state tuition rates. The tuition price listed below may not reflect the lower rate extended to in-state residents.
We have set a max tuition fee of $20,000.
Click on each school to learn more about in-state tuition discounts. Other factors included in our ranking are Influence—the measure of a school's excellence based on the real-world impact of its professors, students, and alumni; and the percentage of full-time students enrolled in online degree programs at each institution.
Below is a mix of both public and private universities offering the most affordable online doctoral programs in counseling health.
For a deep-dive into other cheap degree rankings, check out our Guide to Affordable Degrees.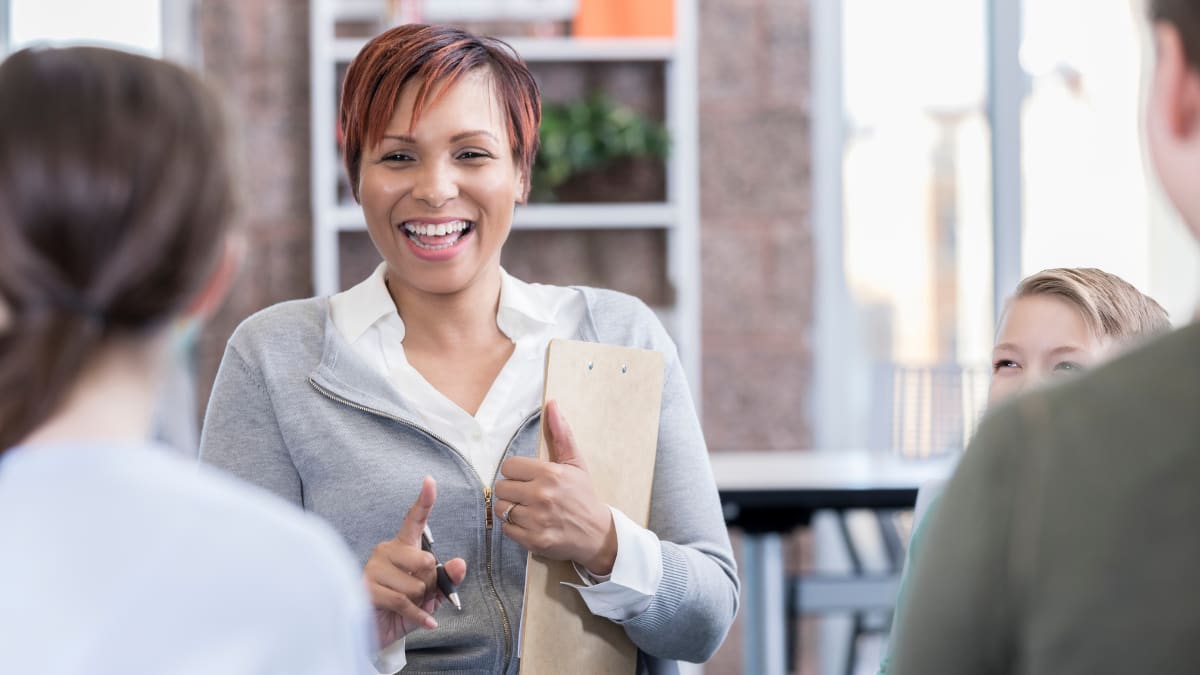 Median Salaries of Similar Careers in the U.S.
The following graph depicts the average salaries of similar occupations to Rehabilitation Counselors in the U.S.
Source: U.S. BUREAU OF LABOR STATISTICS
44740
Rehabilitation Counselors
49730
Counselors, All Other
53490
Substance Abuse, Behavioral Disorder, and Mental Health Counselors
59660
Marriage and Family Therapists
63090
Educational, Guidance, and Career Counselors and Advisors
Back to Top
The Most Affordable Online PhD in Counseling Degrees in 2023
Other Rankings

What is University of the Cumberlands known for?

University of the Cumberlands's faculty and alumni have been influential in:

Most Influential Alumni

The University of the Cumberlands is in Williamsburg, Kentucky. This private Christian university offers 45 major undergraduate programs of study, as well as a variety of minor programs. Just recently, the school started to offer majors in Public Relations and Journalism, Spanish, and Criminal Justice. It also has 12 academic national honor societies for students in several majors.

UC offers its Online Phd in Counselor Supervision. This is a great way to take your career to the next level, whether in a leadership capacity or a classroom setting. Students will learn the theory and practice of supervising and educating future counselors in clinical settings. The tuition fee is $400 per credit hour.

Required Credits: 60
Completion Time: 3 years
Format: Online

What we love about the University of Cumberlands

The school is small and a college with pretty good academics. The school is big enough to have a social life and small enough that you can avoid people too.

The University of Cumberlands is great for students who:

Are ready to work hard and grow as a person.

The University of Cumberlands may not be a good fit for students who:

Are looking for Greek life because the school doesn't want to be associated with that.

Other Rankings

What is Regent University known for?

Regent University's faculty and alumni have been influential in:

Most Influential Alumni

Regent University, a private Christian institution in Virginia Beach, offers traditional on-campus programs and distance education. The university features 150 unique areas of study, and is popularly recognized as a leading provider of bachelor's programs in Virginia.

Regent University offers an online Ph.D. in Counseling and Psychological Studies. The program includes a common core in research, statistics, Christian leadership, and psychometrics, along with elective courses to prepare students for work in a specific area of interest. The tuition fee is $695 per credit hour.

Required Credits: 51
Completion Time: 3-5 years
Format: Online

What we love about Regent University

Regent University will provide students with a powerful combination of leadership focus, academic excellence, and a foundation of faith that students can apply right away to their careers and everyday life.

Regent University is great for students who:

Want to get involved. The school always looks for student input. They have RUC (Regent Undergraduate Council) that allows any student to have a voice in their classes.

Regent University might not be a great fit for students who:

Are not willing to put extra effort into their academics, as professors at Regent University have very high expectations.

What is North Central University known for?

North Central University's faculty and alumni have been influential in:

Most Influential Alumni

North Central University is a private Christian school associated with the Assemblies of God. Located in Minneapolis, Minnesota, the school is owned and operated by 11 Assemblies of God districts of the Midwest. The school offers more than 60 programs in either its on-campus or online degrees.

North Central University offers its online doctor of philosophy in psychology This is designed in response to the constantly growing interest in the field, and the need for more advanced educational opportunities in psychology. Through this program, students are prepared to stand out in the profession with an emphasis on applied experiential learning with scenarios, case students, and sometimes, real-life situations. The tuition is $3,255 (base per course).

Required Credits: 60
Completion Time: 48 months
Format: Online

What we love about North Central University

The school is dedicated to offering higher education to working professionals around the world.

North Central University is great for students who are:

Looking to follow God in His calling for their lives. Northcentral is a great place to learn and find a community that will help you grow.

North Central University might not be a good fit for students who:

Are not open to going to a Christian school.




Other Rankings

What is Adams State University known for?

Adams State University's faculty and alumni have been influential in:

Most Influential Alumni

Adams State University is a public university located in Alamosa, Colorado. It offers bachelor's degrees in 16 different academic programs with nearly 60 emphases. ASU also has five teacher licensure programs and 10 professional programs, plus seven master's degrees and one doctoral degree. Students can also earn a science degree or an associate of art at Adams State.

Adams State offers an online Ph.D. in Counselor Education and Supervision (CACREP) is designed to prepare graduates to work as supervisors, counselor educators, practitioners, and researchers in diverse academic and clinical settings. They are prepared to extend their knowledge base of the counseling profession as leaders in a climate of scholarly inquiry. The tuition is $592.80 per credit hour.

Required Credit: 60
Completion Time: 2-3 years
Format: Online

What we love about Adams State University

Adams State University is a great little college that is filled with great professors and plenty of help.

Adams State University is great for students who:

Like to have control over their schedules. This is also for those who don't care about all the hype from the big-name universities.

Adams State University is might not be a good fit for students who:

Are looking for a school that offers a big city feel.

Other Rankings

What is Capella University known for?

Capella University's faculty and alumni have been influential in:

Most Influential Alumni

Capella University is a private for-profit online university based in Minneapolis, Minnesota. It has a very large student body and offers 160 graduate and undergraduate programs to choose from.

CU offers an online Doctor of Philosophy in Counselor Education and Supervision and is geared to help individuals become proficient in the skills and competencies necessary to succeed as counselors in education settings. The tuition for the doctorate programs at CU is $4,385-$5,000.

Required Credits: 60
Completion Time: 2-3 years
Format: Online

What we love about Capella University

Capella University is the leading online university dedicated to exceptional learning outcomes that drive professional growth.

Capella University is great for students who:

Are looking for the best online programs that offer flexibility so they can complete their classes while working full-time.

Capella University might not be a good fit for students who are:

Cannot manage themselves. There are so many things to attend to—from counselors to HR, financial aid, and the like.

Other Rankings

What is Oregon State University known for?

Oregon State University's faculty and alumni have been influential in:

Most Influential Alumni

Oregon State University is a public land-grant research university in Corvallis, Oregon, and offers more than 200 undergraduate-degree programs and a variety of graduate and doctoral degrees. It has the 10th biggest engineering college in the nation for 2022.

Oregon State University offers a doctorate in counseling. This hybrid program prepares students to work as advanced practitioners, counselor educators, and clinical survivors in academic and clinical settings. This program is CACREP-accredited. The tuition is $590 per credit.

Required Credits: 150
Completion Time: 2-3 years
Format: Hybrid

What we love about Oregon State University

The school is very diverse and welcoming, and it makes it a point that they go wherever the challenges are.

Oregon State University is great for students who:

Want a calmer town and are not big city people. Although the town is small, it has so many things to offer.

Oregon State University might not be a good fit for students who:

Cannot handle tough academics. Classes at OSU are difficult.

Other Rankings

What is Grand Canyon University known for?

Grand Canyon University's faculty and alumni have been influential in:

Most Influential Alumni

Grand Canyon University is a private for-profit Christian university in Phoenix, Arizona. The school has over 200 bachelor's, master's, and doctoral degree programs through its nine colleges. In 2022, the U.S. News & World Report classified the university among "National Universities" as the Best Colleges as a Tier 2 institution.

GCU offers an online Doctor of Philosophy program. This degree inspires and encourages learners who are passionate about their fields of study and ready for leadership in communities, professions, and societies. The GCU College of Doctoral Studies is an innovative community that connects faculty and learners. The tuition rate is $16,500 for both in-state and out-of-state students.

Required Credits: 60
Completion Time: 4-6 years
Format: Online

What we love about Grand Canyon University

The best thing about Grand Canyon University is the student body community. The inviting student body and the Christian culture make all students feel accepted and welcomed.

Grand Canyon University is great for students who:

Are looking for a modern campus. GCU has new classroom buildings, sparking swimming pools, popular dining options, state-of-the-art athletic facilities, and many more.

Grand Canyon University might not be a good fit for students who:

Who are not comfortable attending a Christian university.

Other Rankings

What is Hampton University known for?

Hampton University's faculty and alumni have been influential in:

Most Influential Alumni

Hampton University is a private research university in Hampton, Virginia. This historically black research school founded by American Missionary Association Black and White leaders, with the primary purpose of providing education to freedmen. Initially, it was called Hampton Agricultural and Industrial School. Today, it has a total of 50 undergraduate programs, 26 master's degree programs, and 9 doctoral degree programs.

Hampton's Doctor of Philosophy in Counselor Education & Supervision program is designed for licensed counselors. The program will revolve around the foundational counseling principles while cultivating the learnings with clinical and supervisory skills. Through this combination, graduates become more versatile and will gain a more extensive knowledge base from which to better serve the counseling community. The cost per credit is $695.

Required Credits: 64
Completion Time: 3-4 years
Format: Online

What we love about Hampton University

Hampton University caters to students who are into honors programs, Greek, or sports, making sure every student belongs to a special program and if needed, will receive financial aid and scholarships.

Hampton University is great for students who:

Need guidance and structure. The first semester of the freshman year will have a curfew knowing some students come to school just to party and enjoy while away from home.

Hampton University might not be a good fit for students who:

Are not firm in putting their academics first. There are so many tempting things to do at Hampton—parties, fun, and adventure, and this can be a challenge for students who cannot balance their time efficiently.




What is Fielding Graduate University known for?

Fielding Graduate University's faculty and alumni have been influential in:

Most Influential Alumni

Fielding Graduate University is a private graduate-level university located in Santa Barbara, California. The school offers doctoral and postgraduate studies mainly in education, psychology, and organizational studies mostly through distance education programs. Fielding Graduate University was the very first university to offer a Ph.D. program in media psychology

The Fielding Graduate University School of Psychology offers a Ph.D. in Clinical Psychology. This is the only distributed learning program duly recognized by the American Psychological Association. This program serves professionals, many of whom have worked or trained in the mental health field. The tuition is $9,700 per term.

Required Credits: 73
Completion Time: 4-5 years
Format: Online

What we love about Fielding Graduate University

Fielding Graduate University sees to it that they offer flexible class hours handled by the best teachers.

Fielding Graduate University is great for students who:

Are looking for classes with flexible class hours, a positive environment, good career preparation, and hands-on training.

Fielding Graduate University might not be a good fit for students who:

Cannot handle an intense academic life. Students are expected to comply with numerous reading requirements and complete hours and hours of exams, quizzes, and writing.

Other Rankings

What is University of West Georgia known for?

University of West Georgia's faculty and alumni have been influential in:

Most Influential Alumni

The University of West Georgia is located in Carrollton, Georgia. This public university also has a satellite campus in Newnan, Georgia, select classes at Douglasville Center, and off-campus Museum Studies classes at the Atlanta History Center in Atlanta, Georgia. The school has 86 programs of study, including 44 bachelor's, 29 master's, and specialist degrees, five doctorates, six post-baccalaureate certifications, and 2 post-master's certifications, as well as one of Georgia's few Honors Colleges.

The school's Department of Counseling offers a Doctor of Education in Professional Counseling and Supervision. This program will prepare counseling professionals to impact their communities of services and clients positively through effective leadership, practices and programs, and advocacy. Graduates will have the skills needed for advancement and achievement in counseling-related positions. The tuition is $312 per credit.

Required Credits: 60
Completion Time: 2 years
Format: Online

What we love about the University of West Georgia

For the longest time, the University of West Georgia is consistent in its distinction as the Best Southeastern College. It is recognized as one of the nation's best-fit universities for students by the College of Distinction.

The University of West Georgia is great for students who:

Like to meet new people, have fun, and try new things. This is also perfect for students who prefer small classroom sizes, or those who like one-on-one contact with their professors.

The University of West Georgia might not be a good fit for students who:

Cannot commit to going to classes every day. Most of the teachers give extra credits randomly to students for just being there.




What is Saybrook University known for?

Saybrook University's faculty and alumni have been influential in:

Most Influential Alumni

Saybrook University is a private university located in Pasadena, California. Founded in 1971, the school offers postgraduate education with a focus on humanistic psychology. Saybrook University features low residency, professional certification, master's, and doctoral degrees.

Saybrook University offers an online Ph.D. in Counselor Education and Supervision. This program will improve a student's knowledge of how to support the development of master-level counseling practitioners. Students will also learn and actively practice supporting counselors-in-training as they learn counseling skills, develop their professional identity as counselors, integrate their "self" as therapists, and sharpen their ethical decision-making skills. The tuition is $1,009 per credit.

Required Credits: 60-75 credits
Completion Time: 5-6 years
Format: Online

What we love about Saybrook University

This is a very experiential and heart-centered institution. Instructors are amazing, and financial aid and scholarships are always available.

Saybrook University is great for students who:

Prefer small and intimate class sizes. Professors know students by their name, and not just by their college ID number.

Saybrook University might not be a good fit for students who:

Can't keep up with the challenge of this top-notch academic center.

What is Alliant International University known for?

Alliant International University's faculty and alumni have been influential in:

Most Influential Alumni

Alliant International University is a private for-profit academic institution. Often called Alliant, its main campus is in San Diego, and other campuses are in California. Alliant offers several academic schools, one of which is the California School of Professional Psychology which offers programs in clinical counseling, clinical psychology, and marital and family therapy.

Alliant offers a doctorate in psychology with a concentration in marital and family therapy. This program is designed to expand a student's clinical practice in professional psychology and his ability to treat his clients holistically. The program provides students with the skills needed to make a difference in couples, families, and the society. The tuition fee is $1,298.

Required Credits: 66
Completion Time: 4 years
Format: Online

Why we love Alliant International University

Most of the students enrolled at Alliant are taught with a hands-on, practical approach that will prepare them for the duties ahead in their future careers.

Alliant International University is great for students who:

Like a school that values diversity. The school is very diversified, and it shows in their enrollees coming from all walks of life.

Alliant International University might not be a good fit for students who:

Prefer to have rigorous academics./p>