Need an associate's degree fast? We rank the fastest online associate degree programs here.
Key Takeaways
Many community colleges offer an accelerated associate degree program online that can be completed in as little as 12 months.


Every online associate degree program ranked here offers a minimum of a 58% graduation rate, with most associate's degree programs graduating more than 70% of students.


Both traditional and accelerated associate degrees can prepare students for a wide range of entry level opportunities in the workforce.
Online associate degree programs are a great option for students looking to minimize their time to complete an undergraduate education. Most online associate degree programs will require the completion of both general education courses and core courses in your chosen discipline.
The associate's degree program can be a great starting point if you plan to seek entry level work after graduation or if you plan to continue into a bachelor's degree program. Many schools also offer accelerated associate degrees, both through traditional and online courses.
Interested in finding the most affordable online associate degree programs? Check out our ranking of the most cost effective online programs at the associate degree level.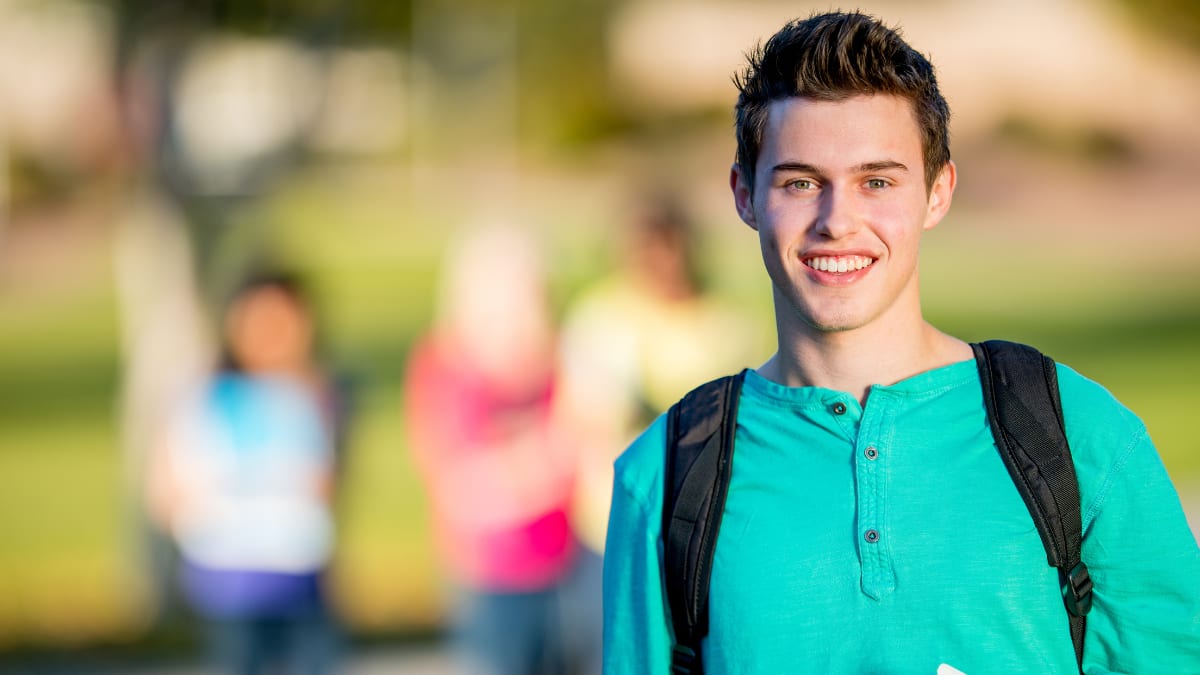 What You Should Know About Online Programs for Getting an Associate Degree
The online associate's degree is a fast and efficient way to earn an undergraduate degree so that you can move on with your education and career. But before you jump into online learning, there are a few important things you should know first:
The minimum requirement for entry into an online associate degree is typically a high school diploma or GED.
It is essential to choose from online programs with accreditation from a colleges and schools commission in your region. Accreditation is important if you plan to continue into a bachelor's degree program. Not only that, but you will only be eligible for financial aid when you pursue an associate degree through a school with accreditation from a Department of Education-recognized colleges and schools commission.
Associate degrees come in numerous forms including the associate of arts, the associate of science, and the associate of applied science. The right associate degree program for you will depend on your educational and career goals.
Online students typically have access to the same curriculum, content, and college credits as traditional associate degree candidates.
Most associate degree programs require the completion of 60 college credits. Full time students can usually complete these credit requirements in about two years. However, many schools offer accelerated associate degrees where you can complete your associate degree program is as little as 12 to 18 months.
Back to Top
How We Ranked Fast Online Associate Degree Programs
We ranked for the completion of fast online degree programs by first identifying fully online associate degree programs that rank for Influence—a metric which scores colleges and universities based on the real-world impact of students, alumni, and professors.
After distilling the best online associate degrees based on influence and rate the fully-online undergraduate enrollment, we measured for graduation rate as reported by the National Center for Education Statistics (NCES).
The online associate degree programs ranked here include only associate programs with a 58% graduation rate or better. The majority of online associate degree programs ranked here demonstrate a better than 70% graduation rate. This denotes that each online associate degree program listed here excels at delivering students to a timely graduation.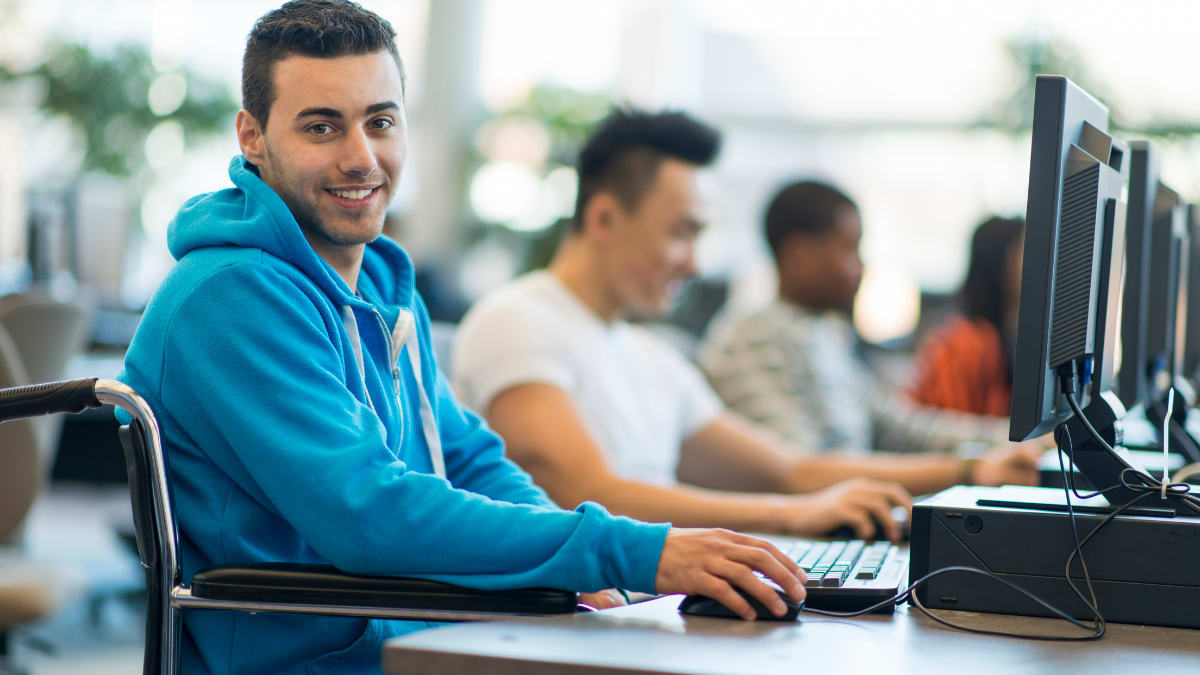 Back to Top
How to Find An Accelerated Online Program
You can find an online degree program with an accelerated format by reaching out directly to the online associate's degree programs ranked below. Each online school here excels in delivering students to graduation in their respective associate's degree programs. Find out if you can get an accelerated associate's degree online from one of these top programs.

While NCES data does not provide comprehensive data on online accelerated degree programs, it does rank graduation rate statistics for associate degree programs. Those that achieve the highest graduation rate also typically rank high for average time to complete. One reason for this, especially as the associate degree level, is the accelerated associate's degree program.

While the typical associate degree program will take roughly two years to complete, accelerated associate degree programs can often be completed in as little as 12 to 18 months. Accelerated online degree programs are widely available through community college, professional college, and fully online college programs.

This makes the accelerated online program an especially good fit for working adults who are interested in career advancement. The accelerated online format makes it possible to quickly earn an associate degree online and get right back to work!

For a deep-dive into even more ways to make the most of your accelerated degree, check out our in-depth look at Accelerated Degree Programs.
Back to Top
The 25 Fastest Online Associate Degree Programs
Each associate degree program ranked below boasts a high graduation rate and a top Influence score. The associate degree programs listed here below include a full array of disciplines. Students can take online classes in areas like business administration, human resource management, early childhood education, criminal justice, and much more. The online associate degree is a great starting point whether you plan to pursue an entry level job or enter into a bachelor's program. Start your school search with a look at these fastest online associate degree programs.
Other Rankings

Online Degrees

AA in Not Listed

Required Credits: 60
Completion time: 2 years
Format: Online

Washington University in St. Louis's Online Degrees

BS in Integrated Studies

Required Credits: 120
Completion Time: None Reported
Format: Online

Other Rankings

Online Degrees

AS in Sustainable Food And Farming

Required Credits: 60
Completion time: None Reported
Format: Online

University of Massachusetts Amherst's Online Degrees

BA in Film And Media Studies

Required Credits: 120
Completion Time: None Reported
Format: Online

BBA in Bachelor Of Business Administration

Required Credits: 120
Completion Time: None Reported
Format: Online

BBA in Business Administration

Required Credits: 120
Completion Time: None Reported
Format: Online

BS in Hospitality And Tourism Management

Required Credits: 120
Completion Time: None Reported
Format: Online

BA in Arts Management

Required Credits: 120
Completion Time: None Reported
Format: Online

BA/BS in Interdisciplinary Studies

Required Credits: 120
Completion Time: None Reported
Format: Online

BSN in Nursing: RN to BSN

Required Credits: 60
Completion Time: None Reported
Format: Online

BS in Nursing: RN to BSN

Required Credits: 120
Completion Time: None Reported
Format: Online

BS in Bachelor Of Science

Required Credits: 120
Completion Time: None Reported
Format: Online

Other Rankings

Online Degrees

AS in Administrative Management

Required Credits: 60
Completion time: 2 years
Format: Online

AA in Liberal Studies

Required Credits: 60
Completion time: 2 years
Format: Online

Providence College's Online Degrees

BS in Fire Administration

Required Credits: 120
Completion Time: None Reported
Format: Online

BA in History

Required Credits: 120
Completion Time: None Reported
Format: Online

BA in Leadership Development

Required Credits: 120
Completion Time: None Reported
Format: Online

BA in Liberal Studies

Required Credits: 120
Completion Time: None Reported
Format: Online

BA in Professional Studies

Required Credits: 120
Completion Time: None Reported
Format: Online

BA in Social Science

Required Credits: 120
Completion Time: None Reported
Format: Online

BA in Theology

Required Credits: 120
Completion Time: None Reported
Format: Online

Other Rankings

Online Degrees

AS in Business

Required Credits: 64
Completion time: 3 years
Format: Online

AS in Information Systems

Required Credits: 64
Completion time: 3 years
Format: Online

AS in Criminal Justice

Required Credits: 64
Completion time: 2 years
Format: Online

AA in General Studies

Required Credits: 60
Completion time: 3 years
Format: Online

AA in Christian Studies

Required Credits: 64
Completion time: 2 years
Format: Online

AA in History

Required Credits: 64
Completion time: 2 years
Format: Online

AS in Psychology

Required Credits: 64
Completion time: 2 years
Format: Online

Regent University's Online Degrees

BFA in Graphic Arts

Required Credits: 120
Completion Time: None Reported
Format: Online

BS in Accounting

Required Credits: 120
Completion Time: None Reported
Format: Online

BS in Business

Degree Concentrations

Accounting
General Management
International Business
Sports Management

Required Credits: 120
Completion Time: None Reported
Format: Online

BS in Business Analytics

Required Credits: 120
Completion Time: None Reported
Format: Online

BS in Business Economics

Required Credits: 120
Completion Time: None Reported
Format: Online

BS in Business Marketing

Required Credits: 120
Completion Time: None Reported
Format: Online

BS in Business Undeclared

Required Credits: 120
Completion Time: None Reported
Format: Online

BS in Christian Leadership And Management

Required Credits: 120
Completion Time: None Reported
Format: Online

BS in Human Resource Management

Required Credits: 120
Completion Time: None Reported
Format: Online

BS in Management

Required Credits: 120
Completion Time: None Reported
Format: Online

BAS in Management And Leadership

Required Credits: 120
Completion Time: None Reported
Format: Online

BS in Marketing

Required Credits: 120
Completion Time: None Reported
Format: Online

BS in Professional Studies

Degree Concentrations

Business
Marketing
Information Systems Technology
Communication Studies
English
Healthcare Management
Psychology

Required Credits: 120
Completion Time: None Reported
Format: Online

BS in Computer Engineering

Required Credits: 120
Completion Time: None Reported
Format: Online

BS in Computer Science

Required Credits: 120
Completion Time: None Reported
Format: Online

BAS in Information Systems Technology

Required Credits: 120
Completion Time: None Reported
Format: Online

BS in Information Systems Technology

Degree Concentrations

Information Security
General

Required Credits: 120
Completion Time: None Reported
Format: Online

BS in Management Information Systems

Required Credits: 120
Completion Time: None Reported
Format: Online

BS in Criminal Justice

Required Credits: 120
Completion Time: None Reported
Format: Online

BS in Criminal Justice-Corrections

Required Credits: 120
Completion Time: None Reported
Format: Online

BS in Criminal Justice-Law Enforcement

Required Credits: 120
Completion Time: None Reported
Format: Online

BS in Cyber And Digital Forensics

Required Credits: 120
Completion Time: None Reported
Format: Online

BS in Cybersecurity

Required Credits: 120
Completion Time: None Reported
Format: Online

BA in Government

Required Credits: 120
Completion Time: None Reported
Format: Online

BA in Government-American Government And Politics

Required Credits: 120
Completion Time: None Reported
Format: Online

BA in Government-International Relations And Foreign Policy

Required Credits: 120
Completion Time: None Reported
Format: Online

BA in Government-Pre-Law

Required Credits: 120
Completion Time: None Reported
Format: Online

BA in Government-Undeclared

Required Credits: 120
Completion Time: None Reported
Format: Online

BA in Law And National Security

Required Credits: 120
Completion Time: None Reported
Format: Online

BS in Paralegal Studies

Required Credits: 120
Completion Time: None Reported
Format: Online

BS in Professional Studies-Criminal Justice

Required Credits: 120
Completion Time: None Reported
Format: Online

BS in Early Childhood Education (Non Licensure)

Required Credits: 120
Completion Time: None Reported
Format: Online

BS in Professional Studies-Teacher Education

Required Credits: 120
Completion Time: None Reported
Format: Online

BA in Biblical And Theological Studies

Required Credits: 120
Completion Time: None Reported
Format: Online

BA in Christian Ministry

Required Credits: 120
Completion Time: None Reported
Format: Online

BA in Christian Ministry-Church Music

Required Credits: 120
Completion Time: None Reported
Format: Online

BA in Christian Ministry-Pastoral Care

Required Credits: 120
Completion Time: None Reported
Format: Online

BA in Communication Studies

Required Credits: 120
Completion Time: None Reported
Format: Online

BA in Communication Studies- Internet And Social Media

Required Credits: 120
Completion Time: None Reported
Format: Online

BA in Communication Studies-Advertising Public Relations

Required Credits: 120
Completion Time: None Reported
Format: Online

BA in Communication Studies-Journalism

Required Credits: 120
Completion Time: None Reported
Format: Online

BA in Communication Studies-Organizational Communication

Required Credits: 120
Completion Time: None Reported
Format: Online

BA in Communication Studies-Rhetoric And Public Culture

Required Credits: 120
Completion Time: None Reported
Format: Online

BA in Communication Studies-Strategic Communication

Required Credits: 120
Completion Time: None Reported
Format: Online

BA in Communication Studies-Undeclared

Required Credits: 120
Completion Time: None Reported
Format: Online

BA in Communication- Professional And Technical Writing

Required Credits: 120
Completion Time: None Reported
Format: Online

BA in English

Required Credits: 120
Completion Time: None Reported
Format: Online

BA in English Communication

Required Credits: 120
Completion Time: None Reported
Format: Online

BA in English- Self Designed

Required Credits: 120
Completion Time: None Reported
Format: Online

BA in English-Biblical Studies

Required Credits: 120
Completion Time: None Reported
Format: Online

BA in English-Government

Required Credits: 120
Completion Time: None Reported
Format: Online

BA in English-History

Required Credits: 120
Completion Time: None Reported
Format: Online

BA in English-Writing

Required Credits: 120
Completion Time: None Reported
Format: Online

BA in History

Required Credits: 120
Completion Time: None Reported
Format: Online

BA in Leadership Studies

Required Credits: 120
Completion Time: None Reported
Format: Online

BA in Leadership Studies-Business

Required Credits: 120
Completion Time: None Reported
Format: Online

BA in Leadership Studies-Christian Ministry

Required Credits: 120
Completion Time: None Reported
Format: Online

BA in Leadership Studies-Criminal Justice

Required Credits: 120
Completion Time: None Reported
Format: Online

BA in Leadership Studies-Government And Public Policy

Required Credits: 120
Completion Time: None Reported
Format: Online

BA in Leadership Studies-Information Technology

Required Credits: 120
Completion Time: None Reported
Format: Online

BS in Professional Studies- Biblical And Theological Studies

Required Credits: 120
Completion Time: None Reported
Format: Online

BS in Professional Studies- Government

Required Credits: 120
Completion Time: None Reported
Format: Online

BS in Professional Studies-Christian Ministry

Required Credits: 120
Completion Time: None Reported
Format: Online

BS in Professional Studies-History

Required Credits: 120
Completion Time: None Reported
Format: Online

BS in Professional Studies-Leadership Studies

Required Credits: 120
Completion Time: None Reported
Format: Online

BS in Gerontology

Required Credits: 120
Completion Time: None Reported
Format: Online

BS in Healthcare Management

Degree Concentrations

Nursing Home Administration

Required Credits: 120
Completion Time: None Reported
Format: Online

BS in Nursing

Required Credits: 120
Completion Time: None Reported
Format: Online

BS in Professional Studies-Nursing Home Administration

Required Credits: 120
Completion Time: None Reported
Format: Online

BS in Psychology

Required Credits: 120
Completion Time: None Reported
Format: Online

Other Rankings

Online Degrees

APRN Post Graduate Certificate in Outcomes Performance Management

Required Credits: 12
Completion time: None Reported
Format: Online

Loyola University Chicago's Online Degrees

BA in Management

Required Credits: 120
Completion Time: None Reported
Format: Online

BA in Information Technology

Required Credits: 120
Completion Time: None Reported
Format: Online

BA in Web Technologies

Required Credits: 120
Completion Time: None Reported
Format: Online

BA in Paralegal Studies

Required Credits: 120
Completion Time: None Reported
Format: Online

BA in Applied Studies

Required Credits: 120
Completion Time: None Reported
Format: Online

BA in Strategic Digital Communication

Required Credits: 120
Completion Time: None Reported
Format: Online

BSN in Nursing

Required Credits: 120
Completion Time: None Reported
Format: Online

Other Rankings

Online Degrees

AAS in Public Health

Required Credits: 60
Completion time: 2 years
Format: Online

AAS in Health Information Systems (HIS)

Required Credits: 66
Completion time: 2 years
Format: Online

AAB in Information Technology

Required Credits: 63
Completion time: 2 years
Format: Online

AAB in Healthcare Management

Required Credits: 60
Completion time: 2 years
Format: Online

AAS in Applied Business in Accounting

Required Credits: 60
Completion time: 2 years
Format: Online

AAB in Supply Chain Management

Required Credits: 60
Completion time: 2 years
Format: Online

AAB in Financial Management Technology

Required Credits: 60
Completion time: 2 years
Format: Online

AAS in Early Childhood Care & Education (ECE)

Required Credits: 60
Completion time: 2 years
Format: Online

AAB in Business Management Technology

Required Credits: 60
Completion time: 2 years
Format: Online

AAB in Marketing Management Technology

Required Credits: 60
Completion time: 2 years
Format: Online

AAB in Law & Paralegal Studies

Required Credits: 60
Completion time: 2 years
Format: Online

AAS in Health Information Systems(HIS)

Cancer Registry Management (CRM)

Required Credits: 63
Completion time: 2 years
Format: Online

AAB in Business Information Technology

Required Credits: 60
Completion time: 2 years
Format: Online

University of Cincinnati's Online Degrees

BBS in Criminal Justice

Required Credits: 120
Completion Time: None Reported
Format: Online

BS in Public Health

Required Credits: 120
Completion Time: None Reported
Format: Online

BA in Interdisciplinary Studies

Required Credits: None Reported
Completion Time: None Reported
Format: None Reported

BS in Respiratory Therapy

Required Credits: 50
Completion Time: None Reported
Format: Online

BSN in Nursing

Required Credits: None Reported
Completion Time: None Reported
Format: None Reported

BS in Radiation Science Technology

Required Credits: 60
Completion Time: None Reported
Format: Online

BAS in Technical and Applied Studies (BTAS)

Required Credits: 60
Completion Time: None Reported
Format: Online

BS in Health Information Management

Required Credits: 52
Completion Time: None Reported
Format: Online

BS in Law & Paralegal Studies

Required Credits: 120
Completion Time: None Reported
Format: Online

BS in Early Childhood Education (ECE)

Required Credits: 120
Completion Time: None Reported
Format: Online

BS in Pre-Occupational Therapy

Required Credits: 52
Completion Time: None Reported
Format: Online

BA in Communication

Required Credits: None Reported
Completion Time: None Reported
Format: Online

BS in Social Work

Required Credits: 57
Completion Time: None Reported
Format: Online

BS in Fire Science & Emergency Management

Required Credits: None Reported
Completion Time: None Reported
Format: None Reported

BS in Substance Abuse Counseling

Required Credits: 60-120
Completion Time: None Reported
Format: Online

BS in Information Technology

Degree Concentrations

Networking and Systems
Software Application Development
Cybersecurity
Game Development and Simulation
Data Technologies

Required Credits: None Reported
Completion Time: None Reported
Format: None Reported

BS in Health Sciences

Required Credits: 59
Completion Time: None Reported
Format: Online

Other Rankings

Online Degrees

AA in Accounting

Required Credits: 60
Completion time: None Reported
Format: Online

AA in Business Administration

Required Credits: 60
Completion time: None Reported
Format: Online

AS in Golf Management

Required Credits: 60
Completion time: None Reported
Format: Online

AS in Information Technology

Required Credits: 60
Completion time: None Reported
Format: Online

AA in Criminal Justice

Required Credits: 60
Completion time: None Reported
Format: Online

AS in Fire Science

Required Credits: 60
Completion time: None Reported
Format: Online

AA in Homeland Security

Required Credits: 60
Completion time: None Reported
Format: Online

AA in Paralegal Studies

Required Credits: 60
Completion time: None Reported
Format: Online

AA in General Studies

Required Credits: 60
Completion time: None Reported
Format: Online

AA in General Studies

Required Credits: 60
Completion time: None Reported
Format: Online

AA in Health Services Administration

Required Credits: 60
Completion time: None Reported
Format: Online

AS in Medical Administrative Billing and Coding

Required Credits: 60
Completion time: None Reported
Format: Online

AS in Medical Administrative Billing and Coding

Required Credits: 60
Completion time: None Reported
Format: Online

AS in Medical Assisting Science

Required Credits: 60
Completion time: None Reported
Format: Online

AS in Medical Assisting Science

Required Credits: 60
Completion time: None Reported
Format: Online

AS in Applied Engineering

Required Credits: 62
Completion time: None Reported
Format: Online

Keiser University's Online Degrees

BA in Accounting

Required Credits: 120
Completion Time: None Reported
Format: Online

BA in Business Administration

Required Credits: 120
Completion Time: None Reported
Format: Online

BA in Automotive Dealership Management

Required Credits: 124
Completion Time: None Reported
Format: Online

BS in Golf Management

Required Credits: 120
Completion Time: None Reported
Format: Online

BS in Management Information Systems

Required Credits: 126
Completion Time: None Reported
Format: Online

BS in Sport Management

Required Credits: 120
Completion Time: None Reported
Format: Online

BS in Cyber Forensics/Information Security

Required Credits: 120
Completion Time: None Reported
Format: Online

BS in Information Technology Management

Required Credits: 60
Completion Time: None Reported
Format: Online

BA in Criminal Justice

Required Credits: 120
Completion Time: None Reported
Format: Online

BA in Homeland Security

Required Credits: 120
Completion Time: None Reported
Format: Online

BA in Legal Studies

Required Credits: 120
Completion Time: None Reported
Format: Online

BS in Public Saftey Administration

Required Credits: 120
Completion Time: None Reported
Format: Online

BS in Interdisciplinary Studies

Required Credits: 120
Completion Time: None Reported
Format: Online

BA in Political Science

Required Credits: 120
Completion Time: None Reported
Format: Online

BA in Public Administration

Required Credits: 120
Completion Time: None Reported
Format: Online

BS in Health Information Management

Required Credits: 120
Completion Time: None Reported
Format: Online

BS in Health Science

Required Credits: 120
Completion Time: None Reported
Format: Online

BA in Health Services Administration

Required Credits: 120
Completion Time: None Reported
Format: Online

BSN in RN to BSN

Required Credits: 123
Completion Time: None Reported
Format: Online

BA in Psychology

Required Credits: 120
Completion Time: None Reported
Format: Online

Other Rankings

Online Degrees

AAS in Business

Required Credits: 60
Completion time: 2 years
Format: Online

AA in Human Services

Required Credits: 60
Completion time: 2 years
Format: Online

Columbia International University's Online Degrees

BS in Business

Required Credits: 120
Completion Time: None Reported
Format: Online

BS in Human Services

Required Credits: 120
Completion Time: None Reported
Format: Online

Other Rankings

Online Degrees

AAS in Christian Ministries

Required Credits: 60
Completion time: 2-3 years
Format: Online

Houghton University's Online Degrees

BS/BBA in Human Resource Management

Required Credits: 124
Completion Time: None Reported
Format: Online

BS/BBA in Integrated Marketing Communication

Required Credits: 124
Completion Time: None Reported
Format: Online

BS/BBA in Leadership Development

Required Credits: 124
Completion Time: None Reported
Format: Online

BS/BBA in Organizational Management

Required Credits: 124
Completion Time: None Reported
Format: Online

BA in Criminal Justice

Required Credits: 124
Completion Time: None Reported
Format: Online

Other Rankings

Online Degrees

AS in Criminal Justice

Required Credits: 60
Completion time: None Reported
Format: Online

AS in Gerontology

Required Credits: 60
Completion time: None Reported
Format: Online

AS in Long Term Care

Required Credits: 60
Completion time: None Reported
Format: Online

Madonna University's Online Degrees

BS in Hospitality And Tourism Management

Required Credits: 120
Completion Time: None Reported
Format: Online

BA in Organizational Leadership

Required Credits: 120
Completion Time: None Reported
Format: Online

BS in Criminal Justice

Required Credits: 120
Completion Time: None Reported
Format: Online

BS in Family And Consumer Science

Required Credits: 120
Completion Time: None Reported
Format: Online

BA in General Studies

Required Credits: 120
Completion Time: None Reported
Format: Online

BA in Sociology

Required Credits: 120
Completion Time: None Reported
Format: Online

BSN in Nursing: RN to BSN

Required Credits: 38
Completion Time: None Reported
Format: Online

BS in Gerontology

Required Credits: 120
Completion Time: None Reported
Format: Online

Online Degrees

AAS in Automotive Technology

Required Credits: 72
Completion time: 2 years
Format: Online

AAS in Applied Psychology

Required Credits: 62
Completion time: 2 years
Format: Online

AAS in Accounting

Required Credits: 64
Completion time: 2 years
Format: Online

AAS in Applied Psychology

Required Credits: 62
Completion time: None Reported
Format: Online

AAS in Early Childhood Education: Infant to Grade 4

Required Credits: 62
Completion time: 2 years
Format: Online

AAS in Criminal Justice

Required Credits: 64-66
Completion time: 2 years
Format: Online

AAS in Healthcare Office Coordinator

Required Credits: 62
Completion time: 2 years
Format: Online

AA in Communication Studies

Required Credits: 62-63
Completion time: 2 years
Format: Online

AA in Business Administration

Required Credits: 63
Completion time: 2 years
Format: Online

AA in Individualized Transfer Studies

Required Credits: 61
Completion time: 2 years
Format: Online

AA in General Studies

Required Credits: 61-63
Completion time: 2 years
Format: Online

AA in Social Work

Required Credits: 60
Completion time: 2 years
Format: Online

AAS in Special Education Paraeducator

Required Credits: 61
Completion time: 2 years
Format: Online

AA in Liberal Arts

English
History
Philosophy
Sociology
Women's & Gender Studies

Required Credits: 60-62
Completion time: 2 years
Format: Online

AA in Liberal Arts

Required Credits: 61-63
Completion time: 2 years
Format: Online

AAS in Public Health

Required Credits: 62
Completion time: 2 years
Format: Online

Pennsylvania College of Health Sciences's Online Degrees

BS in Health Sciences

Degree Concentrations

Clinical Management Concentration
Advanced Practice/Science Concentration
Professional Certificate: Foundation for Health Informatics
Professional Certificate: Healthcare Administration

Required Credits: 165
Completion Time: None Reported
Format: Online

BS in Healthcare Administration

Required Credits: 120
Completion Time: None Reported
Format: Online

BS in Nursing

Required Credits: 120
Completion Time: None Reported
Format: Online

Other Rankings

Online Degrees

AS in Aircraft Dispatch

Required Credits: 65
Completion time: 2-3 years
Format: Online

AS in Aviation Management

Required Credits: 65
Completion time: 2-3 years
Format: Online

AS in Remotely Piloted Aircraft

Required Credits: 66
Completion time: 2-3 years
Format: Online

AS in Cyber Security

Required Credits: 64
Completion time: 2-3 years
Format: Online

AS in Aviation Security

Required Credits: 67
Completion time: 2-3 years
Format: Online

AS in Criminal Justice

Required Credits: None Reported
Completion time: None Reported
Format: Online

AS in Education

Required Credits: None Reported
Completion time: None Reported
Format: Online

AA in Interdisciplinary Studies

Required Credits: None Reported
Completion time: None Reported
Format: Online

LeTourneau University's Online Degrees

BS in Aviation

Required Credits: 122
Completion Time: None Reported
Format: Online

BBM in Business Management

Required Credits: 120
Completion Time: None Reported
Format: Online

BS in Accounting

Required Credits: 120
Completion Time: None Reported
Format: Online

BS in Aviation Management

Required Credits: 122
Completion Time: None Reported
Format: Online

BS in Cybersecurity

Required Credits: 125
Completion Time: None Reported
Format: Online

BS in Criminal Justice

Required Credits: 120
Completion Time: None Reported
Format: Online

BA in Criminal Justice

Required Credits: 120
Completion Time: None Reported
Format: Online

BA in Biblical Studies and Ministry

Required Credits: 120
Completion Time: None Reported
Format: Online

BS in Christian Ministry

Required Credits: 122
Completion Time: None Reported
Format: Online

BS in Interdisciplinary Studies

Degree Concentrations

Education EC-6
Education 4-6

Required Credits: 122
Completion Time: None Reported
Format: Online

BS in Scripture and Theology

Required Credits: 122
Completion Time: None Reported
Format: Online

BS in Theological Studies

Required Credits: 122
Completion Time: None Reported
Format: Online

BA in Human Services

Required Credits: None Reported
Completion Time: None Reported
Format: Online

BSN in Nursing: RN to BSN

Required Credits: 125
Completion Time: None Reported
Format: Online

BS in Health Care Management

Required Credits: 120
Completion Time: None Reported
Format: Online

BS in Health Information Management

Required Credits: 120
Completion Time: None Reported
Format: Online

Online Degrees

Associate in Specialized Technology in Early Childhood Education

Required Credits: 79
Completion time: 20 months
Format: Online

Associate in Specialized Business in Accounting & Business Administration

Required Credits: 82
Completion time: 20 months
Format: Online

Associate in Specialized Technology in Digital Media Specialist

Required Credits: 73
Completion time: 20 months
Format: Online

Associate in Specialized Business in Medical Office Administration

Required Credits: 75
Completion time: 20 months
Format: Online

Other Rankings

Online Degrees

AS in Professional Studies

Christian Leadership
Organizational Leadership
Human Services: Accelerated BSN
Human Services- Social Work

Required Credits: 28-32
Completion time: 2 years
Format: Online

Union University's Online Degrees

BS in Christian Leadership

Required Credits: None Reported
Completion Time: None Reported
Format: Online

BS in Organizational Leadership

Degree Concentrations

Organizational Management
Project Management
Health Management
Church Leadership

Required Credits: None Reported
Completion Time: None Reported
Format: Online

BS in Nursing

Required Credits: None Reported
Completion Time: None Reported
Format: Online

Online Degrees

AS in Business Administration

Required Credits: 69
Completion time: None Reported
Format: Online

AA in Humanities

Required Credits: 69
Completion time: None Reported
Format: Online

AS in Social Science

Required Credits: 69
Completion time: None Reported
Format: Online

Assumption University 's Online Degrees

BS in Business Administration

Degree Concentrations

Digital Marketing
Human Resource Management
Marketing
Project Management
Self-Designed Concentration

Required Credits: 120
Completion Time: None Reported
Format: Online

BS in Cybersecurity

Required Credits: 120
Completion Time: None Reported
Format: Online

BA in Human Services And Rehabilitation

Required Credits: 120
Completion Time: None Reported
Format: Online

BA in Humanities

Required Credits: 120
Completion Time: None Reported
Format: Online

Other Rankings

Online Degrees

AA in Acquisition and Contract Management

Required Credits: 90
Completion time: None Reported
Format: Online

AA in Accounting

Required Credits: 90
Completion time: None Reported
Format: Online

AA in Business Administration

Required Credits: 90
Completion time: None Reported
Format: Online

AA in Information Systems

Required Credits: 90
Completion time: None Reported
Format: Online

AA in Information Technology

Required Credits: 90
Completion time: None Reported
Format: Online

AA in Marketing

Required Credits: 90
Completion time: None Reported
Format: Online

Thomas Jefferson University's Online Degrees

BS in Accounting

Required Credits: 180
Completion Time: None Reported
Format: Online

BS in Criminal Justice

Degree Concentrations

Computer Forensics
Crime and Criminal Behavior
Criminal Justice Administration
Homeland Security and Emergency Management
Probation and Parole

Required Credits: 180
Completion Time: None Reported
Format: Online

BA in Business Administration

Degree Concentrations

Accounting
Acquisition and Contract Management
Entrepreneurship
Finance
Health Services Administration
Human Resource Management
Hospitality and Tourism Management
Joe Gibbs Performance Management
Management
Marketing
Project Management
Retail Management
Social Media Marketing

Required Credits: 180
Completion Time: None Reported
Format: Online

BAS in Management

Required Credits: 180
Completion Time: None Reported
Format: Online