North Carolina's Best Public Colleges and Universities of 2021
Public colleges and universities account for almost 75 percent of all undergraduate students in the U.S. The best public colleges in North Carolina provide broad access to reputable degree programs, affordable tuition, and sprawling educational communities.
Colleges and Universities in North Carolina
Among these schools are over 60 public colleges and universities, including the state's largest school, North Carolina State University, which serves almost 30,000 students. Tuition costs average about $9,000, just below the national average, and students also have the option to enroll in over 1,000 online courses. Another notable public school is the University of North Carolina at Chapel Hill, which is one of the country's oldest universities.
More
What are North Carolina's Colleges & Universities?
What is a public college? And what is the difference between a private and public college?
More
This list is composed entirely of public colleges and universities that offer four-year undergraduate degrees. We've identified 15 public universities in North Carolina; 9 of which meet our criteria. The list below of the best public universities in the state satisfies the following four conditions:
It must receive direct funding from the state.
It must be fully accredited.
It offers a broad range of bachelor's degree programs.
Its graduation rate must be greater than 50%.
How do we determine North Carolina's best public colleges and universities?
The best colleges pound for pound!
The people affiliated with a school are ultimately what make it great. This is why, at the undergraduate level, we rank the best colleges and universities based on what we call Concentrated Influence. Concentrated Influence takes the combined influence score of a college or university's top academic influencers (including faculty and alums) and divides it by the school's total number of undergraduates.
Using concentrated influence gives small and mid-sized schools an opportunity to shine by taking away the size advantage of larger universities. A small school with proportionately more influential faculty than a large school, whose influence in absolute terms may be bigger, will nonetheless score higher in a concentrated influence ranking. Our approach highlights undergraduate schools that truly rank for excellence, regardless of size.
More
Best Public Colleges & Universities in North Carolina
Honorable Mentions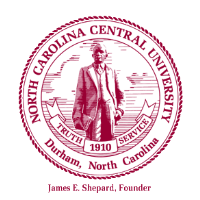 North Carolina Central University
#1111 institution's overall influence
#789 overall school desirability
What is North Carolina Central University known for?

North Carolina Central University's faculty and alumni have been influential in:

Mathematics
Earth Sciences
Chemistry
Criminal Justice
Law
Education
Sociology
Psychology
Social Work
Nursing

Most Influential Alumni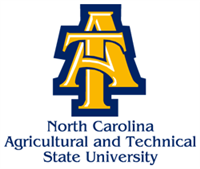 North Carolina Agricultural and Technical State University
#1029 institution's overall influence
#1173 overall school desirability
What is North Carolina Agricultural and Technical State University known for?

North Carolina Agricultural and Technical State University's faculty and alumni have been influential in:

Engineering
Political Science
Communications
Nursing
Mathematics
Chemistry
Physics
Education
Criminal Justice
Economics

Most Influential Alumni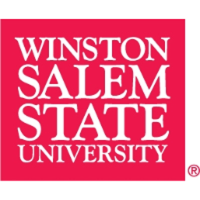 Winston-Salem State University
#2742 institution's overall influence
#1448 overall school desirability
What is Winston-Salem State University known for?

Winston-Salem State University's faculty and alumni have been influential in:

Nursing
Social Work
Chemistry
Education
Biology
Medical
Economics
Mathematics
Political Science
History

Most Influential Alumni
Find the best public college in North Carolina for your interests
Resources for College-Bound Students
Photo By:
Dennis Ludlow - Sharkshock - Own work, CC BY-SA 4.0