Which are the most affordable business degree programs in the United States? We rank the cheapest accredited colleges for business degrees.
Key Takeaways
An online bachelor's degree in business is a great option for busy professionals looking for a flexible college degree program that allows them to balance work, life, and school commitments.
The most affordable online bachelor's degree in business programs have tuition rates that are under $500 per credit hour.
An online business bachelor's degree can lead to a career in management, finance, administration, or human resources, among others.
Most Affordable Online Bachelor's in Business Degree Programs
Featured Programs
All About the Bachelor's Degree in Business
The world of business encompasses a wide range of industries. It is not surprising to find that there is a high demand for business professionals with a strong foundation and understanding of business principles, theory, and practice. Official Bureau of Labor Statistics data indicate a $76,570 median pay for business and financial professions.
For entry-level jobs, business professionals need to at least hold a bachelor's degree in business or related field. A bachelor's degree in business equips students with knowledge and skills on the principles of finance, marketing, management, and business administration and how these can be applied to real-world problems faced by many businesses.
Bottom Line: Working professionals will find online business degree programs an ideal choice because it gives them the flexibility they need to fit school around their busy schedules. They will be able to juggle their personal responsibilities along with their professional duties and educational pursuit.
Common Courses in Bachelor's Degree in Business Programs
Given that the online programs on this list are bachelor's degrees, these programs include general education courses that will serve as a preparatory role for the major courses, and will also train students in a number of critical hard and soft skills, which are typically applicable to any future careers. This may include skills in research and data processing, a foundational knowledge of important topics in the liberal arts, and soft skills such as critical thinking, communication, and more.
Major courses may differ slightly between universities in terms of name or how they are structured, but generally, bachelor's degrees in business program contains a standard set of major courses that address key content areas.
The following courses are typically included in business programs:
Business Foundations/Theory
This online course serves as a survey of the various theoretical bases that inform and underlie current business practices.
Economics
Economics as a course is often split into Microeconomics and Macroeconomics. This course is an important introduction to the forces that shape the environment where business practice occurs.
Business Law
In business law courses, students discuss the relevant laws and legal principles that govern businesses, including the laws that are specific to the state where the university is located, as well as federal and national laws. Some programs with an international business component would also include discussions on relevant international legal aspects governing business practice.
Finance
Finance is, in a way, the lifeblood of business, and it is important for students to have sound knowledge of the key content areas and skills that are related to the health (and often the survival) of businesses. Business degree programs often have several courses dedicated to the various aspects of finance.
Accounting
This is a separate discipline and is a separate specialized degree program. It is nonetheless crucial for students to be well-versed in the fundamentals of accounting (e.g. Financial Accounting, Managerial Accounting) as this aspect is also one of the keys to the survival of a business, not to mention its transparency and integrity.
Management
Management skills are crucial for careers in business. This course not only serves as an introduction to the various theories that underlie the current set of best practices in the industry, but also serves to inculcate students with the right skills and habits that are key to being effective leaders.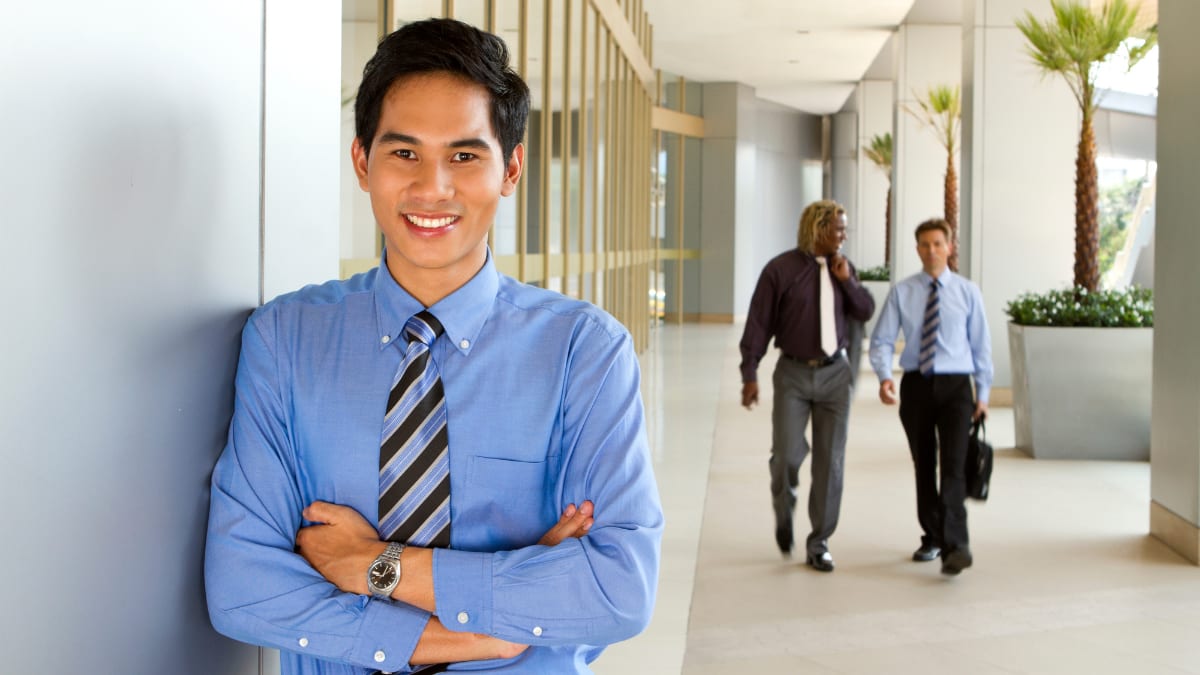 Back to Top
Concentration Areas For A Bachelor's in Online Business Degree
It is common for online bachelor's degree programs to offer students a specialization track that allows them to customize their learning experience and help them meet their career goals more effectively. Each specialization can lead to a specific career path. Students will be able to hone their knowledge and skills on a particular area, whether it is in finance, entrepreneurship, administration, management, or marketing.
Students looking to earn an online bachelor's degree in business will want to learn more about the potential specializations that they can choose from. Here are some of the most common concentration areas:
Management
A concentration in business management will allow professionals to supervise and oversee the practices and operations. Students earning a bachelor's in business with a concentration in management will gain a solid foundation on the fundamentals of business while focusing on the study of business principles and their real-world applications.
Students will gain skills such as how to do performance evaluation and analysis of cases such as sales forecasting and market research. This business program specialization can lead to management positions such as assistant manager or executive manager.
Finance
An ideal choice for students whose interest and passion lies in numbers, the finance specialization provides students with foundational knowledge of corporate finance and financial markets that are integral to a successful career in the field.
Students can expect to cover subjects such as investment, capital planning, financial analysis, and international finance. They are expected to assess and solve issues where the principles of finance and accounting are applicable. Students must also recognize the connection between financial concepts and their use in global markets.
Graduates of this specialization can enjoy a rewarding career in finance. Financial analysts earn a median pay of $95,570.
Marketing
Another specialization for business degree students is marketing. As a dynamic area in business, this concentration explores the key principles of marketing, including planning, implementation, controlling, and evaluating the strategies that can help achieve the marketing goals of an organization. It is also part of the learning experience for students to measure market demand and segment the market in an effort to attain competitive advantage.
Those who work in advertising, promotions, and marketing have a median pay of $133,380.
Data Analytics
Integral to making data-driven decisions in the world of business, data analysts need a solid understanding of the power of data and how it can help in meeting the organizations' needs. This specialization involves collecting and making sense of data to identify areas where a company is doing well and where they need improvement.
International Business
Opening up global opportunities, an international business specialization allows students to learn about how international trade and finance policies can affect business decisions. Students will also learn how to adapt marketing strategies designed for international markets.
Supply Chain Management
This particular specialization combines course materials from economics, logistics, and finance to prepare students for managing and overcoming challenges in supply chain and logistics. Managing this area with efficiency will positively impact an organization's profitability.
Human Resource Management
The human resource management specialization teaches students to take care of employees and manage their compensation and benefits. Some of the things they will learn from this concentration include training and development, payroll management, labor laws, and more.
Healthcare Management
To meet the healthcare industry's demand, healthcare management as a specialization is quite useful. This helps students learn how to assess growth areas and propose innovative ways to address pressing issues and improve the performance of a healthcare organization.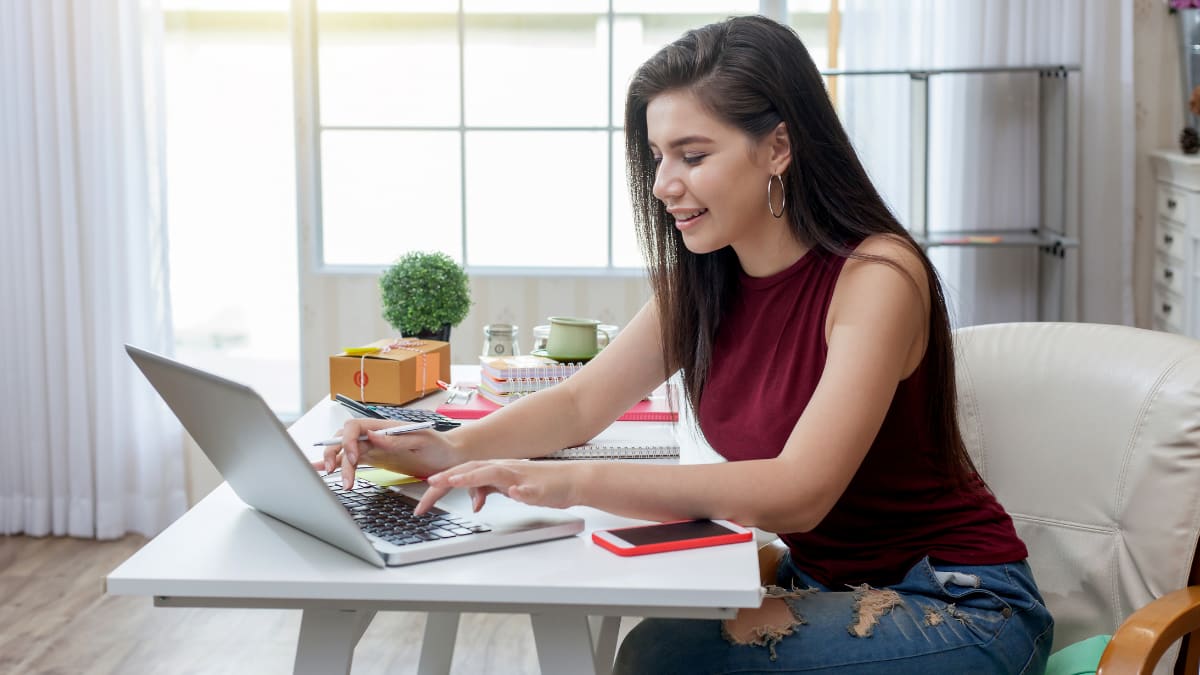 Taking a Bachelor's Degree in Business Further
A bachelor's degree in business gets students started on a career in the business world, but career advancement often requires further education in terms of attaining advanced skillsets, credentials, and personal marketability.
The next step for graduates with a bachelor's degree is the master's in business administration or MBA. MBA degree programs provide advanced training on several topic areas, specifically ones relevant to those in managerial and leadership roles.
In a more practical sense, the MBA also serves as a venue for students to meet a wide range of individuals from all sorts of professional and technical backgrounds (MBAs are typically designed to be welcoming to a wide range of professions), and these encounters can serve as new learning opportunities as well as means for networking and building real-world partnerships.
There are some degree programs that integrate both bachelor's and master's degrees into an accelerated timeline, but students need not hurry: in practical terms, it is often very helpful for students if they already have real-world career experience before embarking upon a master's degree program. Experience is often not a requirement, but is an unwritten rule.
Back to Top
Careers for Graduates of Bachelor's Degrees in Business
Graduates of bachelor's degrees in business can use the skillsets and theoretical knowledge they learn to launch their own business, or they can jump into a variety of careers in local and/or international business.
The ultimate career goal with a business degree is to become a CEO of a global company, but for those just embarking on their career, a variety of managerial positions are within reach, such as Operations Managers, Human Resources Managers, Administrative Services Managers, Financial Managers, and other similar and related positions.
The business world is a competitive place, however, and success depends on the right mindset and in having the right habits and skills, as well as a willingness to keep on learning and placing a value on experience.
Making Your Bachelor's Degree in Business More Affordable
Many colleges and universities in the country that offer online bachelor's degree programs in business aim to make them affordable and accessible.
Generally, an online degree may be cheaper as compared to its on-campus counterpart. This is because an online degree does not require students to pay for the additional cost of campus facilities and resources.
By opting for affordable online programs, students skip student housing and transportation costs as the online learning format allows them to complete the program anytime and anywhere.
Even better, there are other ways that colleges and universities help to make bachelor's in online business degrees even more affordable:
Fixed Tuition Rate for Both In-state and Out-of-state Students
More often than not, business schools make a distinction between in-state and out-of-state students through different tuition rates. However, there are many affordable online business programs that offer the same rate to students, regardless of where they reside.
Implementing Tuition Freeze for a Certain Period
Sometimes, students are offered tuition freeze opportunities for their online business degree. This is a great help for students aiming to battle inflation and rising cost of living. Students are motivated to finish the program before the tuition freeze ends.
Putting Fees in a Bundle with the Tuition Costs
There are many cases where the tuition cost per credit hour covers other fees such as textbooks and online resources. This brings down the overall tuition cost of the program, which is a huge help to students who struggle financially.
Offering Various Forms of Financial Aid
Lastly, students can often enjoy forms of financial aid. For online students trying to earn a bachelor's degree in business, having different financial aid options to choose from can ease the financial burden of pursuing an undergraduate degree. Sources of aid can include scholarships, grants, and loans.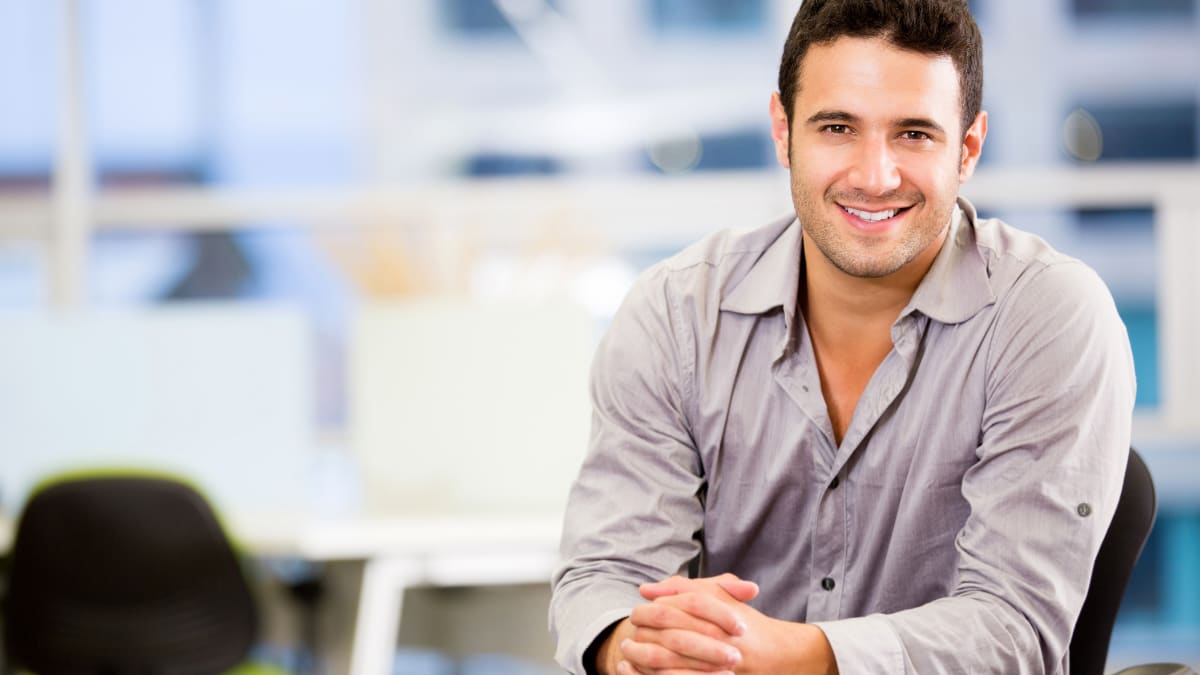 Back to Top
Most Affordable Online Bachelor's in Business Degree Programs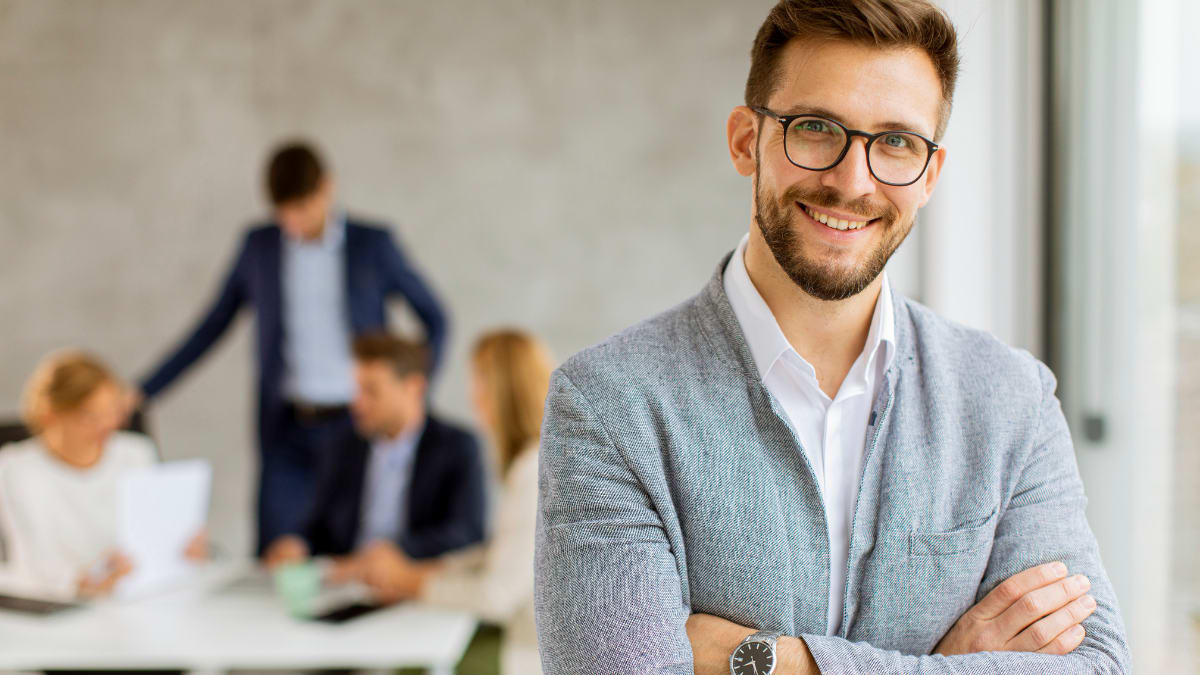 Back to Top
Frequently Asked Questions
How long does it take for students to complete an online bachelor's in business degree?
Whether on-campus or online, a bachelor's degree in business typically takes at least 4 years to complete, much like other bachelor's degrees. This includes all general education coursework, major courses and electives, as well as completing final degree requirements, which are often in the form of a capstone project. Some programs, especially online programs that cater to adult learners like some in our ranking, let students enroll in the program on a part-time basis, and this accordingly would take longer.
Some universities also offer accelerated programs that let students earn their degree far faster than the typical 4 years, or degree programs that integrate both bachelor's and master's degrees in a 5-year timeline.
The amount of previously-earned credits that students can transfer upon enrollment into a particular program also varies, and this also can have an impact on a program's completion time.
What are typical admissions requirements for an online bachelor's in business?
Universities vary in their particular set of requirements for entry into their bachelor's degree program in business, but the most basic is that students must have completed a high school education (or its equivalent in GED or homeschool) and have a satisfactory GPA. Some colleges and universities may also require test scores, although others may waive these, so it is best to consult directly with any particular college or university you may have in mind.
What are the advantages and disadvantages of earning an online bachelor's in business?
An online bachelor's degree in business offers a lot of advantages. It boasts a flexible learning format that allows working students and adult learners to earn their degree easily and conveniently.
Students can often go through their coursework at their own pace, easing up the pressure of completing their degree in a hurry and letting them meet personal demands and responsibilities without sacrificing their pursuit of a higher education.
Another benefit of an online degree is its location. By being able to complete the coursework anytime and anywhere, students can save a lot of extra college costs such as housing costs and transportation.
As for the cons, there are cases where an online program limits the course options because there are courses that are not effective in an online learning environment. There are also less face-to-face interactions, which can be important for students who want to build their professional network.
Will employers know that my degree is from an online degree program?
The short answer is no. In most cases, your bachelor's degree will only show the name of the degree and will not specify where and how it was earned.
This means online students won't be discriminated against in the workplace because their bachelor's degree in business was earned online. The on-campus and the online programs often share the same curriculum and are taught by the same faculty, so there is hardly any difference in terms of quality and credibility. Both degrees hold the same merit.