The fastest online bachelor's degree programs in English in the US? The top-ranked accelerated programs in our list deliver a quality education fast.
Key Takeaways
Online accelerated degree programs in English allow students to complete a bachelor's degree more quickly than a traditional four-year degree.
Because online accelerated programs in English can be completed when it is most convenient, they help students juggle busy work and family lives.
Online accelerated programs in English can qualify for federal financial aid if the program is accredited.
Fastest Online Bachelor's in English Degree Programs
Thanks to accelerated online English bachelor's degree programs, individuals can quickly enter the job market. Accelerated degrees offer a quick path to graduation, allowing students to graduate in half the time of the average four-year program.
Pursuing a college degree is one of the biggest, most important decisions one will ever make. It pays to choose a major that allows you to pursue your passion while helping you open opportunities for a fulfilling career, such as an online Bachelor of Arts in English.
According to Statista, 63.7% of the content on the internet is written in English, making the English language a topic that interests almost every nation on Earth. And as one of the most used languages in the world, an English major can help you secure job positions in the job market that pay well.
Your training in English will prepare you for careers that value critical thinking, excellent communication, and attention to detail. Because you are well-rounded and adaptable, English majors are sought after by businesses and graduate programs as companies rely on experts in professional writing to relay messages to the public and workers.
Employers need candidates who can learn on the job and are trainable, particularly for entry-level positions. An online Bachelor of English degree program can help you become more adaptable and open up more career opportunities.
Federal data show the average median annual wage of English majors with a bachelor's degree is $51,000.
If you want to earn an English degree faster, our list of the 10 Fastest Accelerated Bachelor in English Degrees can help to get you there. We've included online and on-campus degrees and certificates for more options.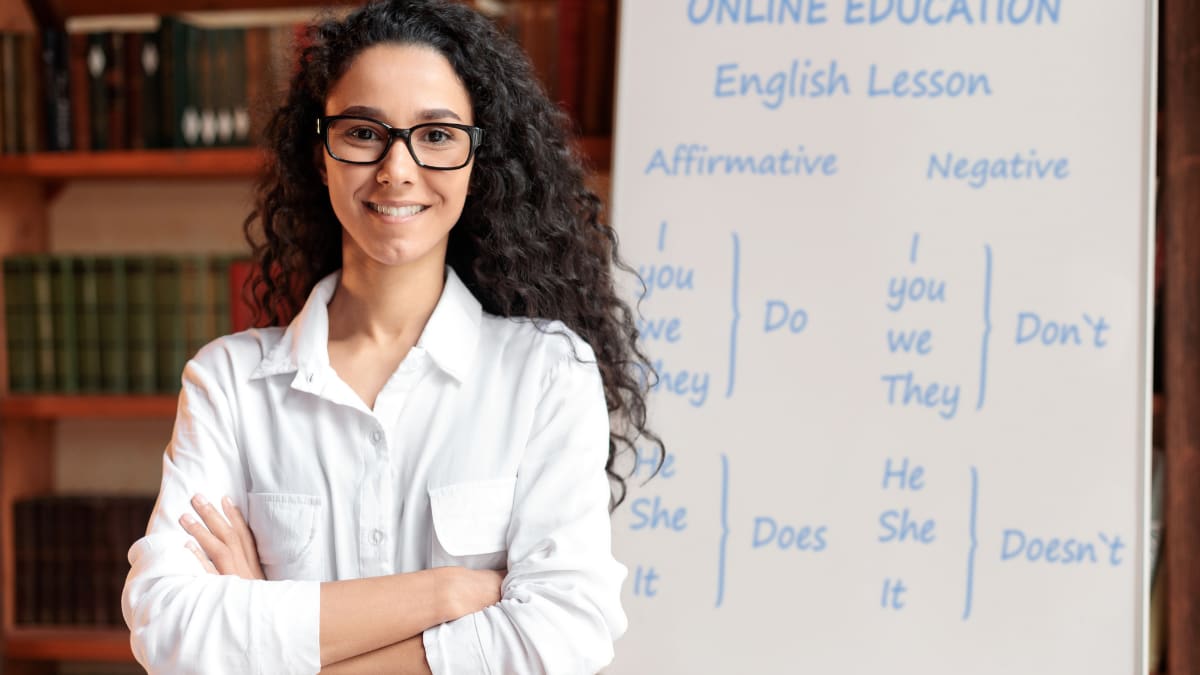 Featured Programs
What Are Accelerated English Degree Programs?
Compared to standard degree programs, online accelerated programs allow students to complete their bachelor's degrees more quickly. The exact length can vary depending on the college or university delivering the program.
Online accelerated programs for English degrees, approved by colleges and school commission agencies, are intended for driven students who are prepared to get through their coursework quickly. These programs have a high course load requirement per semester, and students frequently have to finish their curriculum over summer sessions.
Online programs for accelerated English bachelor's degrees come in a variety of formats. These degrees place equal emphasis on fundamental and general education courses and advanced study in your area of specialization.
A few of the most common/popular specialization areas for English degree majors include:
English
Creative Writing
Liberal Arts
Journalism
Reading Literacy
Technical Writing
Public Relations
Writing
Literature
Bottom Line: Online accelerated programs in English can cut the time to graduation significantly. Some of the fastest programs can be completed in half the time that it takes to earn a traditional four-year college degree.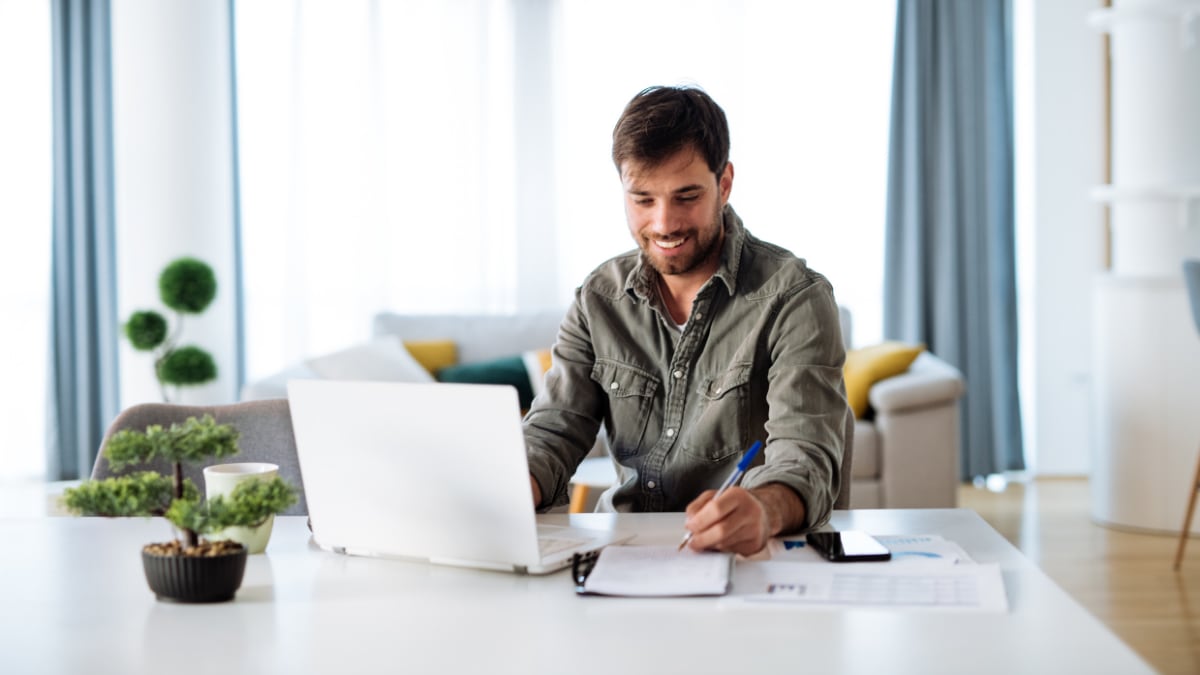 Back to Top
Benefits of Online Accelerated English Bachelor's Degree Programs
An accelerated bachelor's degree requires students to dedicate more hours per week and effort to their studies, given that accelerated classes are shorter in duration than English courses in a traditional bachelor's degree program.
Accelerated online degrees are very popular with students trying to finish their bachelor's degree in English as quickly as possible so that they can enter the job market or continue their studies in a master's degree program.
With the advance of technology and the increasing acceptance of online education, students can now earn a bachelor's degree in less time. In contrast to a traditional four-year bachelor's degree program, students can earn a degree in just a few short months.
An accelerated online bachelor's degree provides the utmost convenience by enabling students to attend classes anytime, from any location, even while working a full-time job. This flexible option benefits students who wish to advance their education without sacrificing their professional possibilities.
An accelerated bachelor's degree in English gives students the freedom and flexibility to work at their own pace. The curriculum comprises a series of brief, intense courses spread over a short time.
The average length of each class is one to two months, as compared to 12-16 weeks in a regular bachelor's degree program. An accelerated bachelor's degree in English allows students to earn the same number of credits as a conventional four-year college program in half the time.
It is important to note that the amount of work in an accelerated bachelor's degree in English is the same as a traditional degree program, but the work is more condensed. This can be challenging to those students who are juggling job and family responsibilities in addition to their coursework.
Because accelerated programs are intensive, it is crucial for students to know their professors' availability for questions and office hours, the instructional methods used, and the assignment loads when selecting a specific online degree program.
Bottom Line: An online bachelor of arts in English from an accelerated program is not only a flexible option for busy students trying to juggle work, family, and their college education, but these programs can also enable students to jumpstart their career more quickly.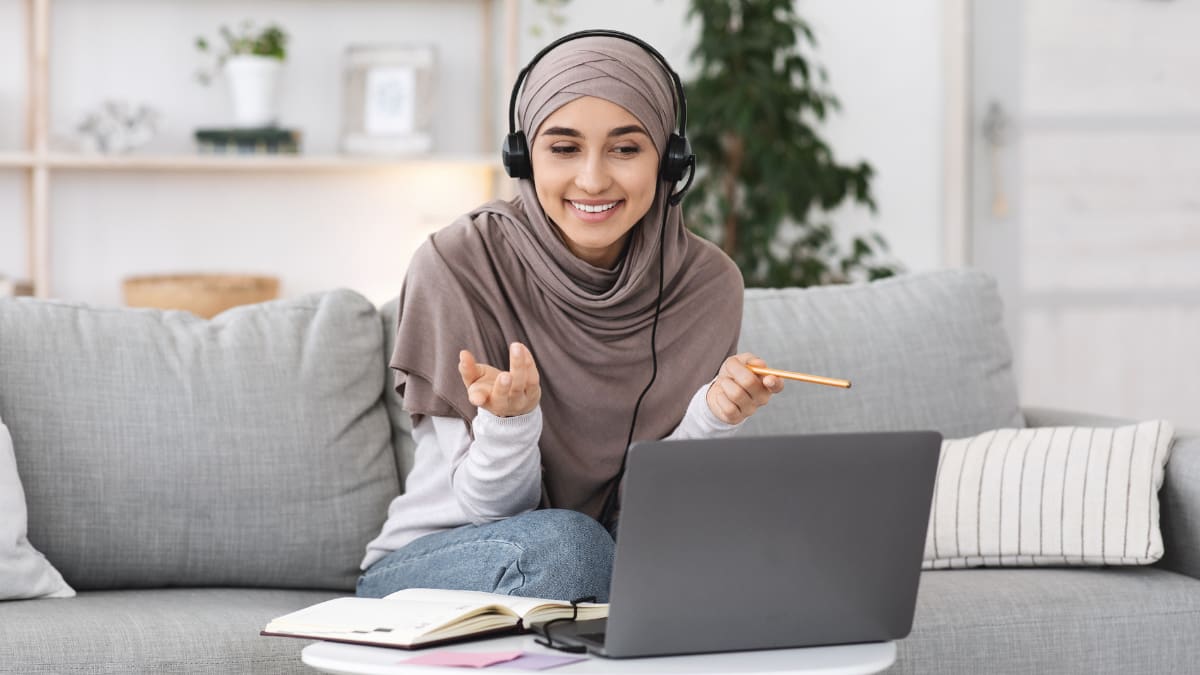 What You'll Learn in Accelerated Online Classes in English
The specifics of an English program or degree depend significantly on the university and the concentration you choose. Moreover, some universities offer the program in conjunction with other related majors like early childhood education, elementary education, linguistics, or literature. Some other universities may offer English classes in their elective courses.
Generally speaking, an online bachelor in English will initially concentrate on some subtler aspects of spoken language, such as syntax, lexis, grammar, and tenses. You'll further investigate the language's historical and social background to find out why some linguistic oddities or phrases have been popular while others have become outmoded or rare.
Some courses use social theory to investigate how different parts of the English language are used, concentrating on issues like the association between language and gender, class, or race. You might also learn about how language is utilized in the media, such as the rationale behind the format of news articles or the most attention-grabbing headlines.
Additional courses may explore topics in a literature specialization, such as British literature, American literature, Renaissance literature, literary history, and medieval literature.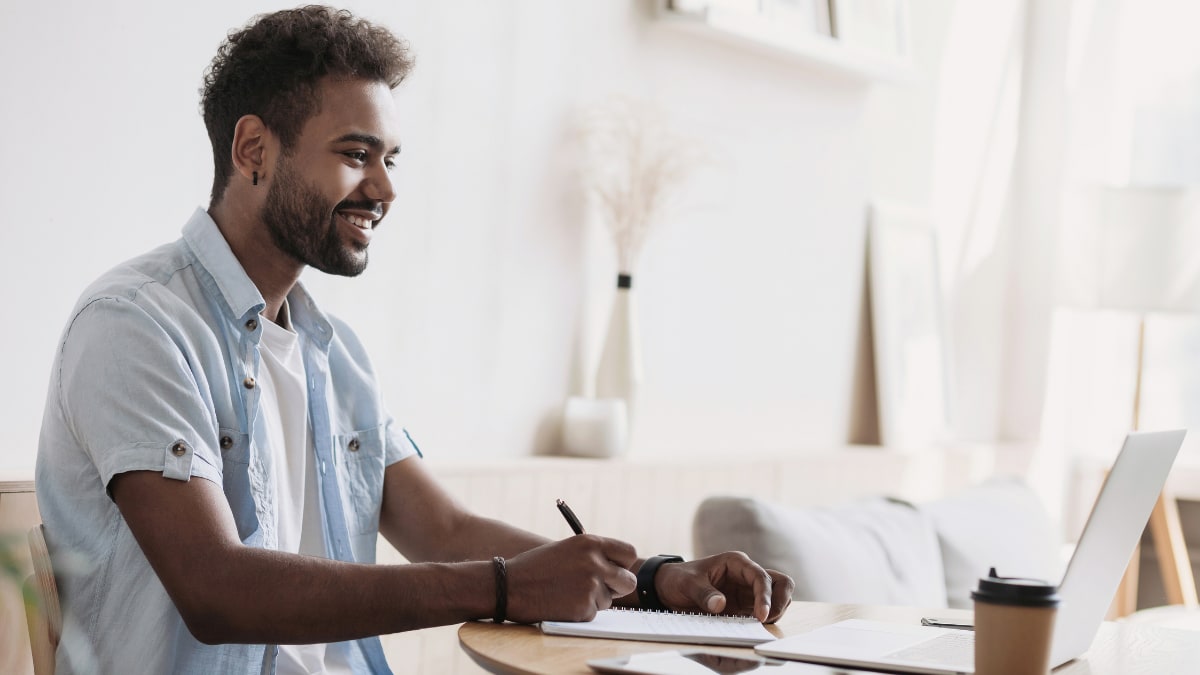 Back to Top
Salary and Career Options for Graduates of Accelerated Programs in English
So what are your employment opportunities after pursuing an online bachelor in English?
Graduates of accelerated degree programs in English can pursue professional and business writing professions. The Bureau of Labor Statistics says writers and authors have an average median annual wage of $69,510 and an expected job growth rate of 4 percent.
While supporting oneself using writing skills is feasible, it's vital to remember that the competition for writing assignments can be fierce and it may take some time to build a reputation.
English majors may experience a lower unemployment rate than other popular majors, such as national defense and protective services. However, before becoming too confident in the lower unemployment rate, it's crucial to understand that you need to obtain your online bachelor's degree in English from a reputable, accredited school; otherwise, you won't be able to use your degree to compete with other applicants.
Here are the ten most popular career paths for someone with an online accelerated degree in English:
| | | |
| --- | --- | --- |
| Career | Median Annual Salary | Expected Growth (2021-31) |
| Advertising, Promotions, and Marketing Manager | $133,380 | 10 percent |
| Technical Writing | $78,060 | 6 percent |
| Writer or Author | $69,510 | 4 percent |
| Editor | $63,350 | 5 percent |
| Public relations specialist | $62,800 | 8 percent |
| High School Teacher* | $61,820 | 5 percent |
| Middle School Teacher* | $61,320 | 4 percent |
| Librarian and Library Media Specialist* | $61,190 | 6 percent |
| Paralegal and Legal Assistant | $56,230 | 14 percent |
| Interpreters and Translator | $49,110 | 20 percent |
*Note that a career in teaching or library science will require additional education or certifications.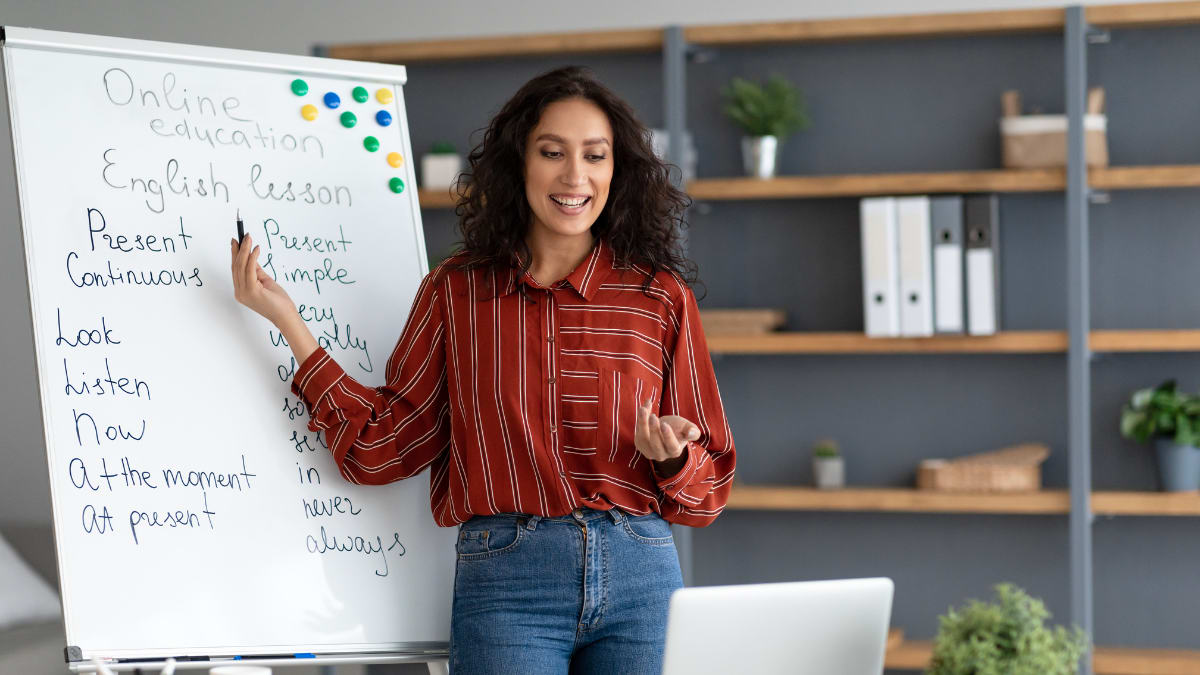 Back to Top
How To Graduate Faster in an Accelerated English Online Degree Program
Did you know you can accelerate your accelerated degree? You may have several options! However, specifications and alternatives differ among schools, and you will need to verify with the online degree program that you are interested in.
Utilize the transfer credits option.
Ask about credit transfer policies if you have taken advanced placement (AP) or International Baccalaureate (IB) courses or have already earned college credit from another school.
Consider credit-by-examination options.
The College-Level Examination Program (CLEP) and the Excelsior College Examinations are two examples of institutions offering college credit hours through examination programs.
Take advantage of credit for your life and work experience.
Talk with an academic advisor and inquire if you can use your life and work experience as transfer credit. This strategy is intended to acknowledge the possibility that people have acquired information and skills outside of the conventional classroom.
Bottom Line: Some colleges and universities have ways to decrease the time to graduation even further, including transfer credit options for previous college credits earned or previous work experience.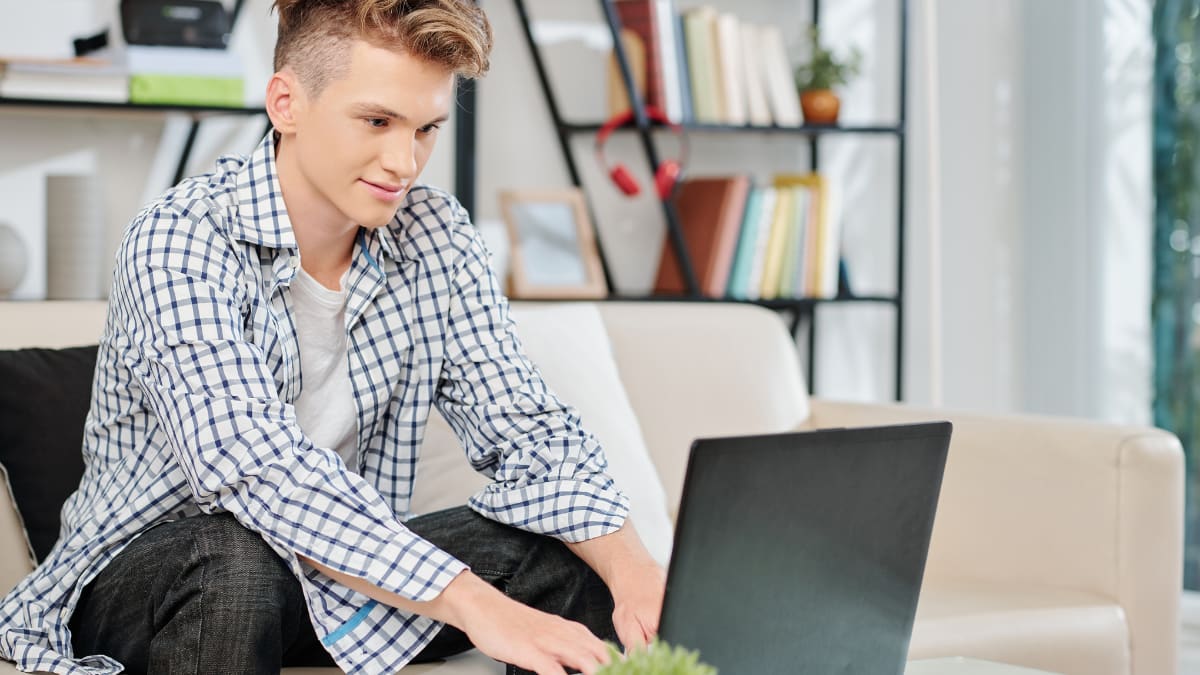 Accreditation for an Online Degree in English
A key consideration when selecting accelerated programs in English is accreditation.
The two types of accreditations are regional and programmatic. The type of accreditation that is most well-known and regarded in the US is regional accreditation. These accrediting agencies assess the institution's overall performance, considering its academic offerings, faculty, available resources, and general educational quality.
There are several regional accrediting bodies, including:
Higher Learning Commission (HLC)
Middle States Commission on Higher Education (MSCHE)
New England Commission of Higher Education (NECHE)
Northwest Commission on Colleges and Universities (NWCCU)
Southern Association of Colleges & Schools Commission on Colleges (SACSCOC)
Western Association of Schools and Colleges (WASC)
On the other hand, programmatic accreditation is for specific programs or specialties within an institution. Programmatic accreditation is less prevalent for English degree programs than in engineering, business, or healthcare industries. The CAEP-Council for the Accreditation of Educator Preparation (CAEP), which accredits teacher preparation programs, is the principal certifying agency for English teacher and related programs in the US.
Online bachelor's degrees and accelerated programs in accredited colleges and universities is a first step towards applying for federal financial aid opportunities.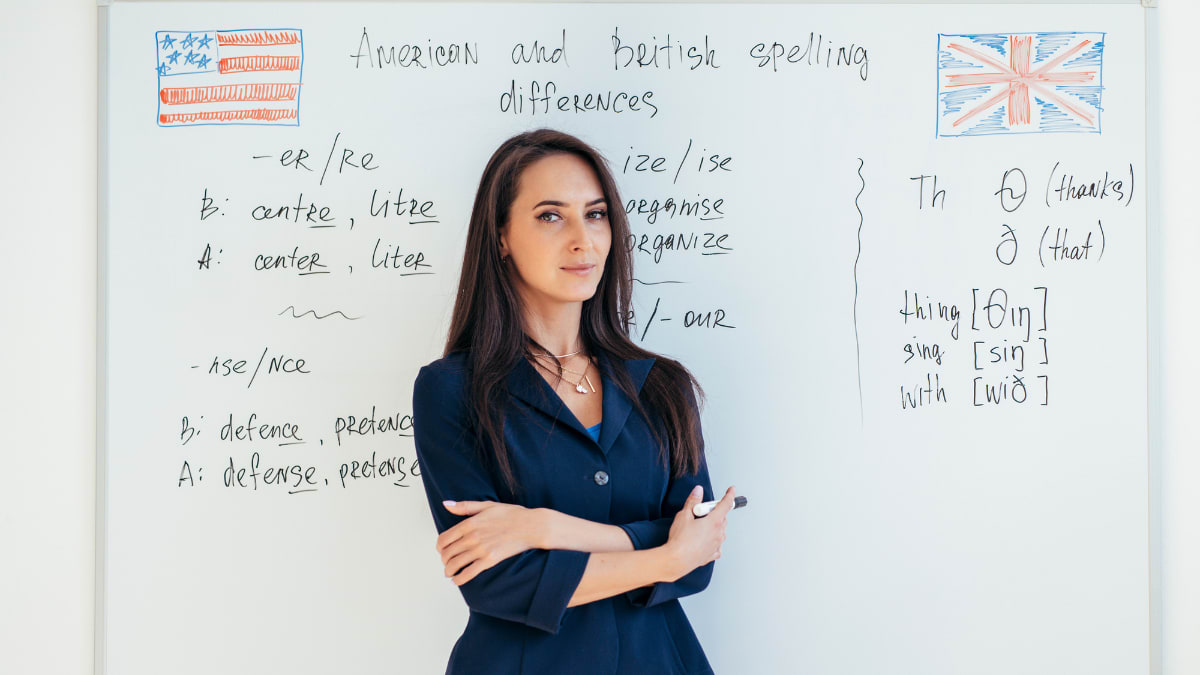 Back to Top
Cost of an Online Accelerated Degree Program in English
In most cases, cost is one of the biggest factors preventing students from enrolling in college. The cost of higher education is high and is likely to continue to rise. This is why students are increasingly opting for online and accelerated degree programs.
Students attending private online colleges pay an average of $60,593, unlike traditional on-campus students who must pay at least $129,800. This means those who enroll in online degrees may save at least $36,000 annually.
If you cannot afford a college education, consider applying for financial aid opportunities, such as grants and loans. You may also look into the requirements for available college scholarships. Nonprofit organizations and private firms may have scholarships available.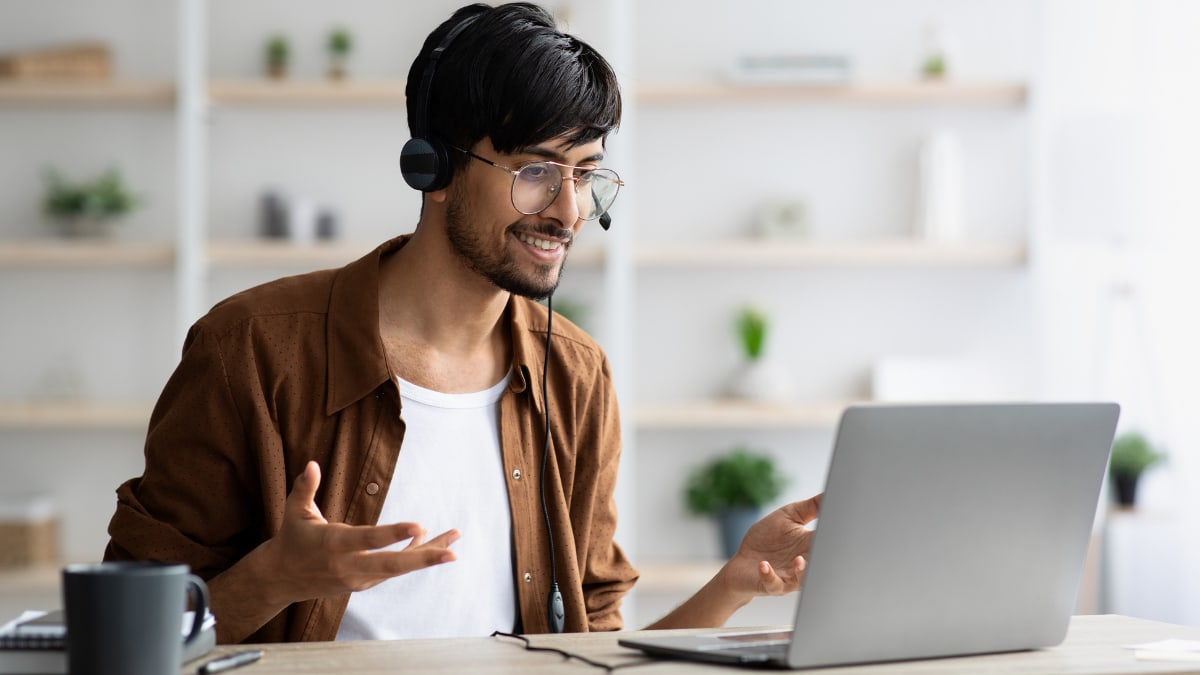 Back to Top
Colleges and Universities with Online Accelerated Bachelor's Degree Programs in English
Other Rankings

What is University of Massachusetts Lowell known for?

University of Massachusetts Lowell's faculty and alumni have been influential in:

Most Influential Alumni

University of Massachusetts – Lowell

UMass Lowell's web-based Online Bachelor of Arts in English is an accelerated degree program that can be completed in 12 months. Students can transfer up to 90 hours from their associate degree credits. You'll be required to complete 120 credits or 40 courses in English coursework to earn the degree.

The NECHE fully acknowledges UMass Lowell.

Other Rankings

What is Marshall University known for?

Marshall University's faculty and alumni have been influential in:

Most Influential Alumni

The HLC accredits the online Bachelor of Arts in English at Marshall University, an accelerated degree program which can be completed in 3 years. This accelerated program requires online students to complete 120 credits, 36 of which are English-related courses, while the remaining are used for electives.

Other Rankings

What is Regis University known for?

Regis University's faculty and alumni have been influential in:

Most Influential Alumni

The HLC accredits the Bachelor of Arts in English at Regis University. This accelerated program best suits students who want to earn a degree faster through traditional on-campus classes.

Students study in 16-week semesters and explore courses that delve into primary texts and critical cultural, historical, and theoretical contexts.

Other Rankings

What is Troy University known for?

Troy University's faculty and alumni have been influential in:

Most Influential Alumni

SACSCOC accredits Troy University. One of Troy's most popular accelerated bachelor's degrees is its English program, which can be completed in an accelerated learning format. While the program is usually completed in four years, students can enroll in winter and summer courses and be able to graduate in three years. Students are required to complete 120 credit hours to earn the degree.

What is College of DuPage known for?

College of DuPage's faculty and alumni have been influential in:

Most Influential Alumni

College of DuPage offers one of the best English certificate programs designed for students with a bachelor's or master's degree in any field. COD's four English programs are Creative Writing, Film, Literature, and Writing Studies. Students who fulfill the placement requirements for reading but not writing can benefit from the Accelerated Learning Program.

Other Rankings

What is Thomas Edison State University known for?

Thomas Edison State University's faculty and alumni have been influential in:

Most Influential Alumni

Thomas Edison State University

Accredited by the MSCHE, Thomas Edison State University runs an online Bachelor of Arts in English program that allows students to transfer up to 50% of a student's credit hours. Students must meet the required 120 credit hours to earn the degree, most of which are dedicated to open electives. TESU's online English degree program requires a Liberal Arts Capstone.

Other Rankings

What is University of Maryland Global Campus known for?

University of Maryland Global Campus's faculty and alumni have been influential in:

Most Influential Alumni

University of Maryland Global Campus

UMGC's online Bachelor of Arts in English is a 120-credit hour program acknowledged by the MSCHE. The program has an average completion time of 4 years.

Students seeking to finish the online degree sooner can pursue multiple courses and graduate in 3 years. Online students will have various course plans depending on their transfer credits.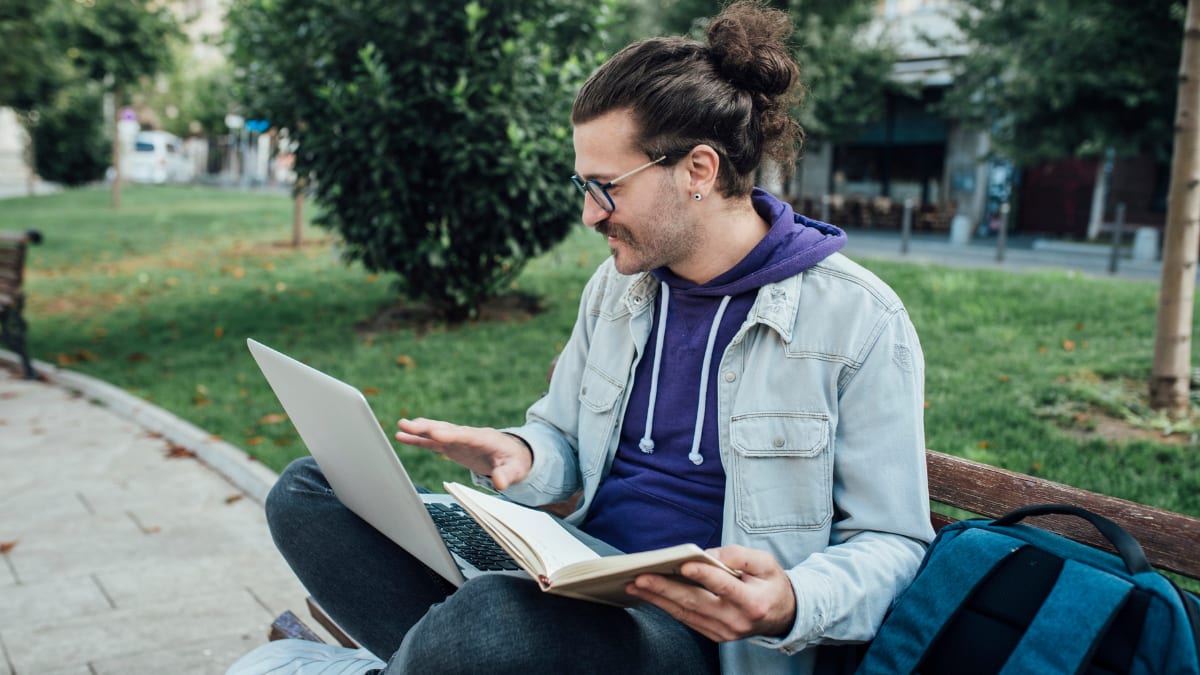 Is an English degree worth the investment?
Earning an accelerated online English bachelor's degree is worth it! This is especially true if you love language, literature, and the written word.
A bachelor's degree in English will help you gain transferable abilities highly valued in many industries. You'll have enhanced writing and verbal communication skills, critical thinking, research expertise, and creativity.
You can pursue many career paths with this major, including writing, editing, publishing, communications, marketing, and teaching. You can also pursue graduate school for career advancement and unlock high-paying career opportunities.