Key Takeaways
The fastest online doctoral programs in information technology can be completed in 3-4 years rather than 6-7 years that most traditional programs require.
An information technology doctoral program can give successful graduates career advancement, networking, and collaboration opportunities.
There are three types of accelerated online doctorate programs: Doctor of Philosophy (PhD), Doctor of Science (DSc), and Doctor of Business Administration (DBA).
Fastest Online Doctorate in Information Technology Degree Programs
Colleges and universities that offer accelerated online information technology doctorates enable working professionals to earn doctoral degrees in less time and, thus, take advantage of career advancement opportunities sooner. Since doctoral degrees are terminal degrees, professionals who have earned them are considered credible authorities on information technology.
The online doctorates in information technology programs featured here also include programs in information systems, systems engineering and management, and technology management. This is because these disciplines are under the umbrella of information technology, which refers to computer systems design, development, application, and management, networks and software in storing, retrieving, transmitting and processing information.
There are also three types of doctoral degrees featured here, namely:
The Doctor of Philosophy (PhD) degree is a research-oriented degree where students produce dissertation research. Students must demonstrate scholarly writing abilities, critical thinking, problem-solving, and research skills to earn a PhD in information technology.
The Doctor of Science (DSc) degree is more application-focused, where students find practical applications of theoretical research and information technology theories.
The Doctor of Business Administration (DBA) is a professional doctorate emphasizing business administration principles and how to apply them to information technology-related issues.
There's no right or wrong choice among these types of doctoral degrees. Instead, the best answer is the one that aligns with your personal and professional goals.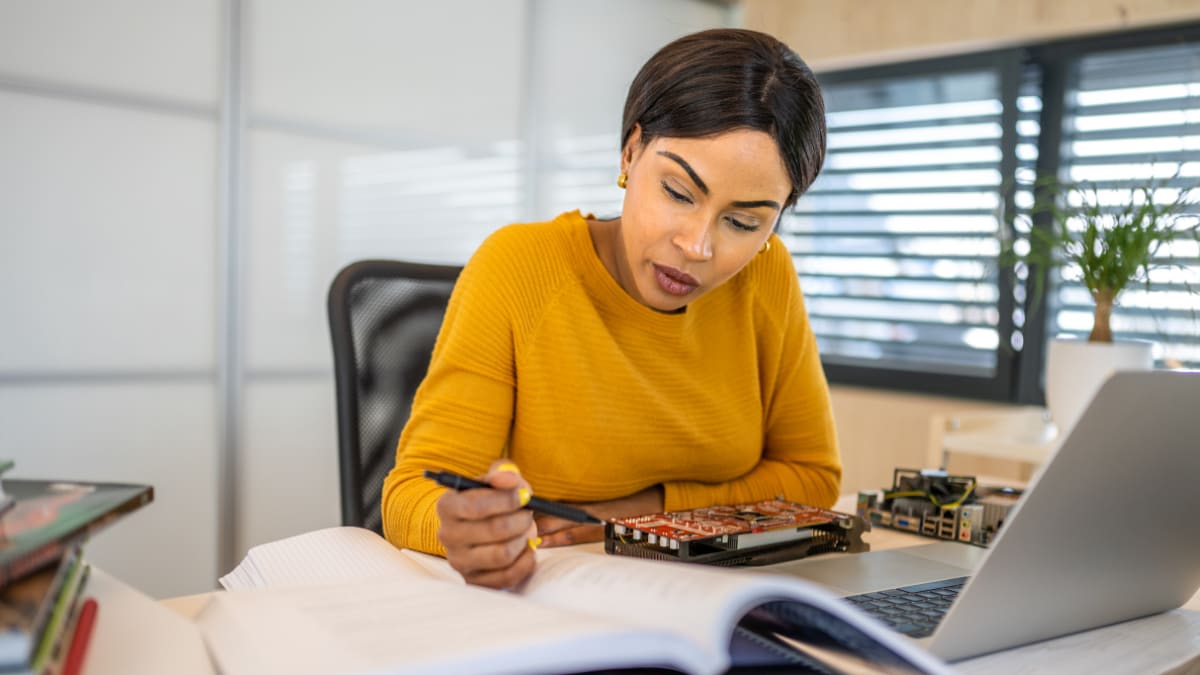 Accreditation
Regionally accredited colleges and universities offer the best accelerated online doctoral programs in information technology. Many of these programs also have programmatic accreditation from the Accreditation Board for Engineering and Technology (ABET), among other accreditation agencies.
Regional and programmatic accreditations guarantee compliance with standards of academic quality, transferability of credits, professional recognition by industries and employers, and access to federal financial aid.
Admissions Requirements
The admissions requirements of DSc, DBA, and PhD in information technology programs are usually similar with common criteria including:
Bachelor's or master's in information technology degree or other related disciplines like computer science, technology management, or information science
GMAT/GRE scores (May be optional or may have waivers)
Official transcripts with minimum cumulative GPA
Professional resume or curriculum vitae
Relevant professional work experience in the industry
Letters of recommendation
Statement of purpose or personal statement
Key Point: Most postgraduate information technology degree programs have online application forms and non-refundable fee requirements. Interviews may also be conducted in highly selective online programs.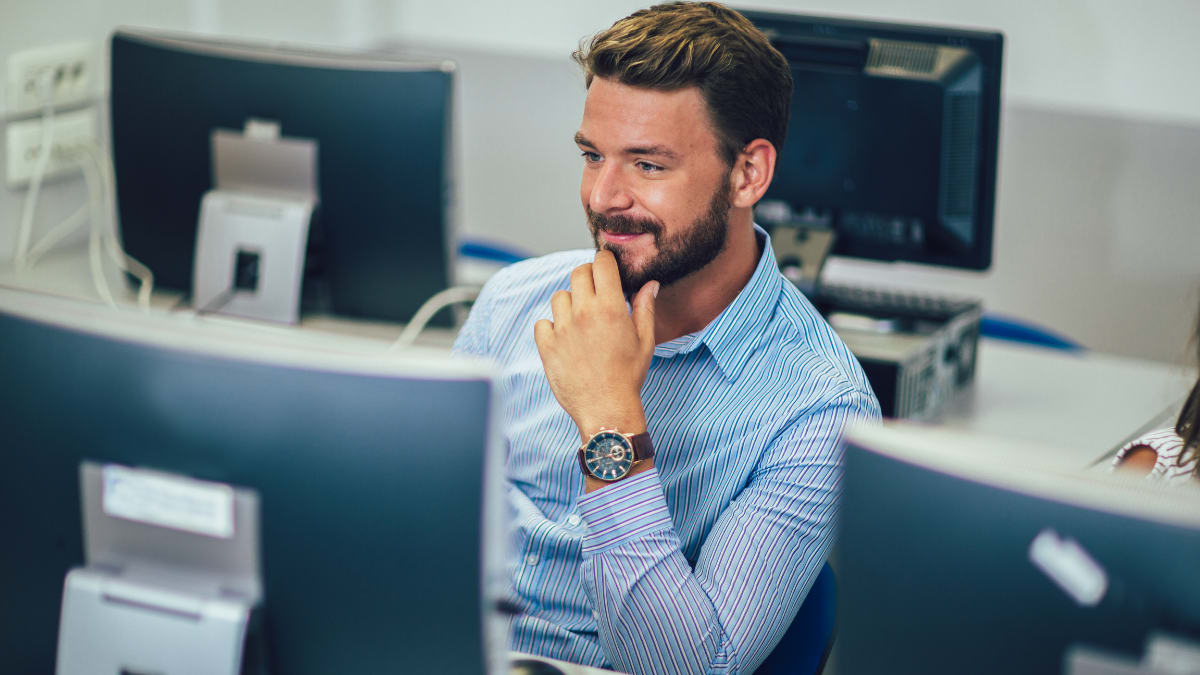 Curriculum and Courses
The best accelerated online programs offering information technology degrees emphasize academic excellence alongside advanced research, communication, critical thinking, and leadership skills. Such a challenging combination is possible through a rigorous curriculum of information technology-related and dissertation research courses.
While the coursework varies between online programs, common course topics include:
Advanced Topics in Information Technology
Research Methods in Information Technology
Data Analytics and Decision-Making
Information Security and Privacy
Informational Technology Governance and Strategy
Emerging Technologies and Trends
Enterprise Systems and Architecture
Information Technology Project Management
Ethical and Legal Issues in Information Technology
Leadership in IT Organizations
Every doctorate in information technology degree program has courses that tackle qualitative and quantitative research techniques related to the dissertation research and writing requirement.
The learning management system (LMS) used in every online information technology program also differs, but every LMS is intended as an online platform for learning activities. These can include access to learning materials, resources and references, interactions with peers and professors, and completion of academic requirements, including group assignments.
Online collaboration and research tools, such as Google Docs, online databases, and Zoom, are also commonly used.
Back to Top
Time-to-completion for Accelerated Online Doctorate Programs in Information Technology
The time-to-degree varies in every online doctoral program, but standard information technology programs can be completed in 6-7 years, usually with a 10-year maximum time-to-completion. With accelerated online degree programs in information technology, the average time-to-degree ranges from three to four years, including the dissertation phase. Note that this is on full-time matriculation with an accelerated program of study that demands 100% commitment in time, energy, and effort from students.
PhD programs that allow the transfer of credits for previous college credits earned or grant credits for professional work experience and professional certifications also allow for faster time to graduation. There's more time that can be dedicated to dissertation research since less time is necessary for some of the didactic courses.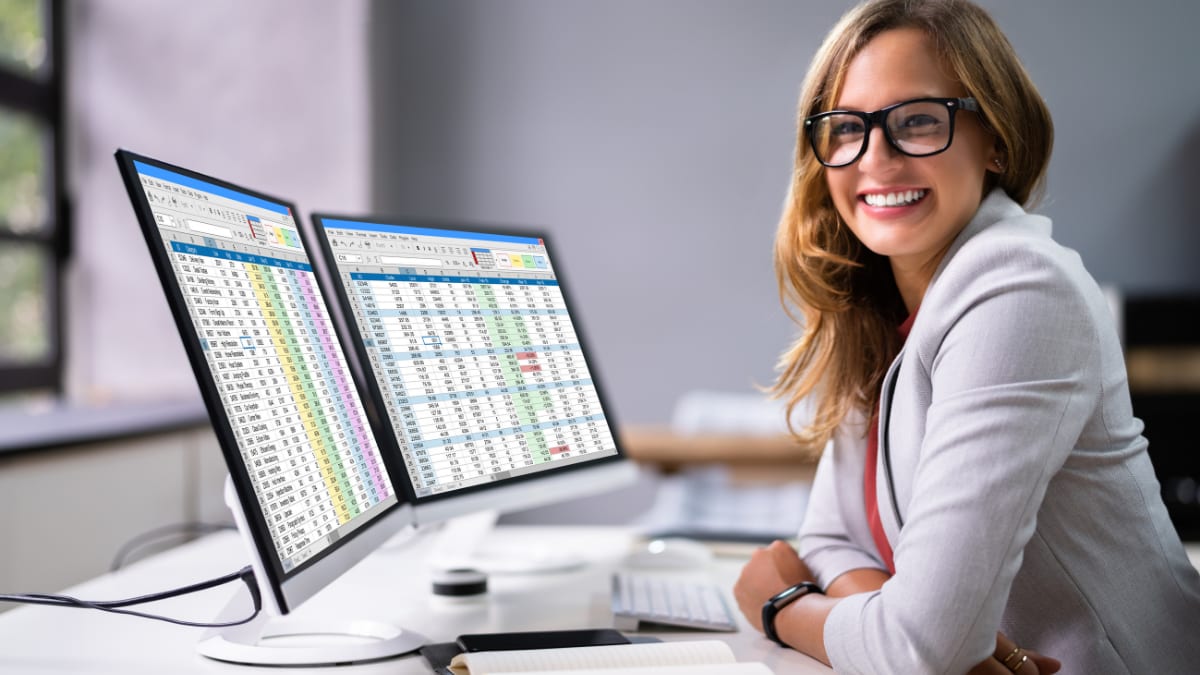 Tuition and Financial Aid
Students in online doctorate programs are also eligible for financial aid programs that reduce their total cost of attendance. With the average doctorate cost of $103,700 for an entire program, financial aid is a necessity for many students. Here are some possible sources of financial aid:
Internal and external scholarships and fellowships
Research and project-based grants
Graduate assistantships in teaching and research
Employer tuition reimbursement plans and other options
State and federal financial aid
Private loans
Back to Top
Popular Careers and Salaries
Accelerated online doctorate in information technology degree programs prepare students for leadership positions in information technology careers. According to the Bureau of Labor Statistics, there are many computer and information technology careers to choose from that have a median annual wage of $97,430 (May 2021) and a projected employment growth rate of 15% (2021-2031).
Among the leadership positions that professionals with a doctorate in information technology degree are eligible for include: (Amounts are average annual salaries)
Key Points: The best thing about earning a doctorate in information technology is versatility. Graduates are qualified for leadership positions in the public and private sectors, from government agencies like the National Security Agency to think tanks, colleges and universities, and businesses.
Even better, with the projected job growth rate and potential for a higher-than-average salary, an accelerated online doctorate in information technology is a great choice for many working professionals.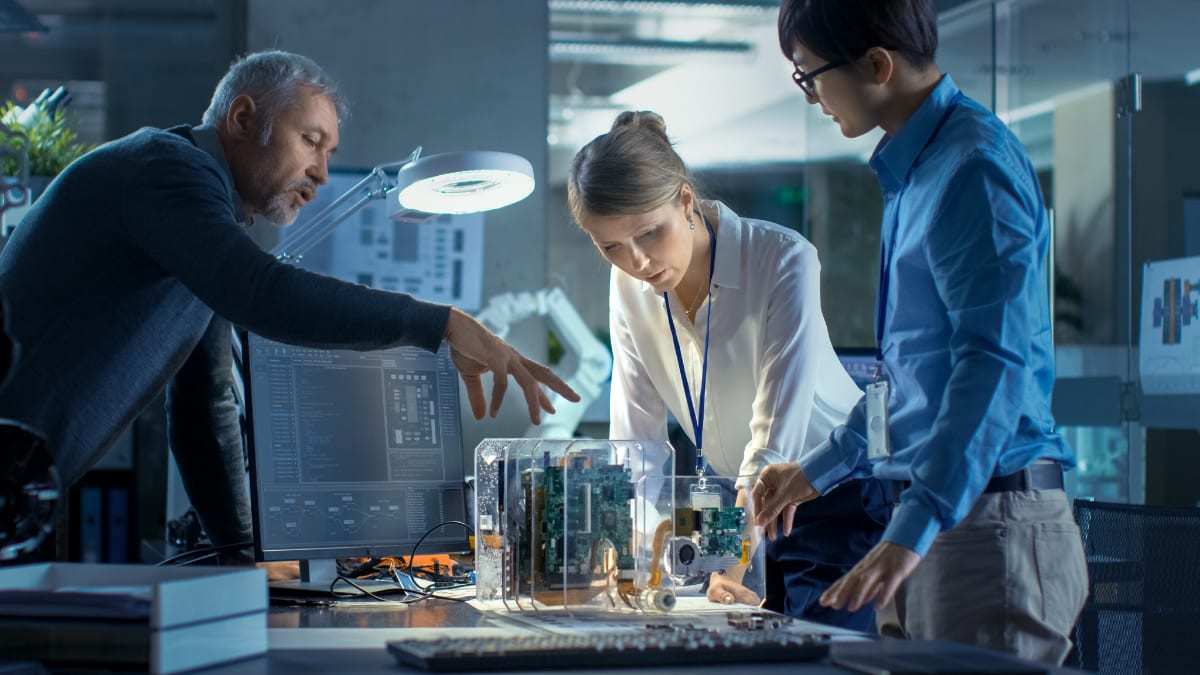 Back to Top
Information Technology Professional Organizations to Join
Students in information technology doctoral degree programs are strongly encouraged to consider active membership in professional organizations like:
Association for Computing Machinery (ACM)
Institute of Electrical and Electronics Engineers Computer Society (IEEE Computer Society)
Information Systems Security Association (ISSA)
Project Management Institute (PMI)
Information Technology and Innovation Foundation (ITIF)
Association of Information Technology Professionals (AITP)
These professional organizations provide information technology professionals with access to personal and professional development opportunities, industry information, and connections with the broader community.
Is a doctorate degree in information technology worth it?
The value of a doctoral degree in information technology depends on your perspective, meaning it may or may not be worth the time, energy, and money depending on whether you can leverage it for personal and professional advancement. But if your reasons for pursuing the information technology degree are to take advantage of career advancement opportunities, gain specialist skills and expertise, and access networking and collaboration opportunities, then it's well worth it!
Choosing the Best Online Doctorate in Information Technology Degree Program for You
With many information technology online graduate programs, choosing the best one for you can be a challenge. But it can be easier when you keep these tips in mind.
Read the highlights of each program and compare their features, and then determine if these are aligned with your personal and professional goals.
Verify the accreditation status of both the colleges and the online programs.
Check if you're eligible for admission.
Determine if the degree requirements, including the courses and their learning outcomes, dissertation research requirements, and residency requirements fit your goals.
Ask about graduate rates, employability of graduates, and the success of alumni.
Consider the student support services and career counseling services as well as the resources for online doctoral students.
Of course, it's important to determine if you can afford the total cost of attendance and other expenses! You want to earn the doctoral degree, not be part of the ABD (All But the Dissertation) army.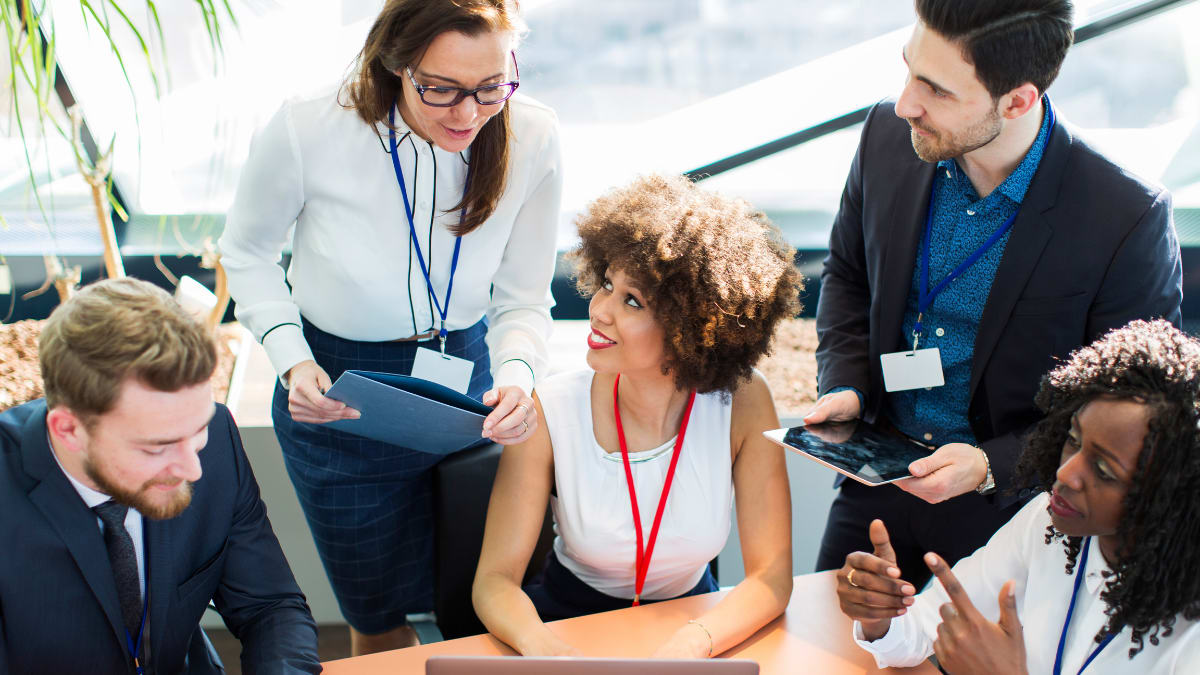 Back to Top
Fastest Accelerated Online Doctorate of Information Technology Programs
Other Rankings

What is Iowa State University known for?

Iowa State University's faculty and alumni have been influential in:

Most Influential Alumni

Tuition + fees: $9,634

Doctor of Philosophy in Information Systems and Business Analytics

Students in the PhD in Information Systems and Business Analytics program become excellent basic and applied researchers in highly specialized disciplines. Their dissertation research outputs must demonstrate their in-depth understanding of the current and emerging issues in information systems and business analytics in society and organizations.

The program's excellent reputation is due to small class sizes, personalized mentorship from academic advisors, and outstanding research opportunities for PhD students. Half-time assistantships with a tuition waiver and a $30,000 annual stipend are also given to all admitted students.

Admission Requirements:

Master's degree (Preferred but not required)
College transcripts
GRE/GMAT scores
Statement of purpose
Resume or curriculum vitae
Three letters of recommendation
Writing examples (Strongly encouraged)
Online application

Required Credit Hours: 74 credits

Average Time-to-Degree: 4-5 years

Full-time Tuition per Semester: $7,038 (Resident); $15,710 (Non-resident)

Featured Courses:

Statistics
Research Methodology

Iowa State University's Online Degrees

EdD in Education

Degree Concentrations

P-12 systems-level leadership (inclusive of recommendation for licensure as a superintendent)
Community college leadership

Required Credits: 54
Completion Time: None Reported
Format: Online

Other Rankings

What is University of Arkansas known for?

University of Arkansas's faculty and alumni have been influential in:

Most Influential Alumni

Tuition + fees: $8,366

Doctor of Philosophy in Computer and Information Sciences

The emphasis on productive interdisciplinary collaborations is a distinguishing feature of the PhD in Computer and Information Sciences program. Students in the online PhD program become adept at the convergence of theory and applications of the computer and information sciences field, too.

Students choose from two concentrations: the Information Quality track and the Information Science option. Aside from being a selective program, it's also a competitive program where students must complete the curriculum with at least a 3.0 GPA. Other degree requirements are completion of an oral qualifying exam, a dissertation and oral defense, and requirements in seminar and ethics.

Admission Requirements:

Bachelor's or master's degree with minimum GPA
GRE/GMAT scores
Three letters of recommendation.
Official college transcripts
Statement of purpose
Résumé

Required Credit Hours: 75 credit hours

Average Time-to-Degree: 4-5 years

Per Credit Tuition: $383

Featured Courses:

Information Systems Analysis
Database Systems/Information Architecture
Data Science and Technologies

University of Arkansas's Online Degrees

EdD in Human Resource And Workforce Development

Required Credits: 96
Completion Time: None Reported
Format: Online

EdS in Educational Leadership

Required Credits: 30
Completion Time: None Reported
Format: Online

EdD in Adult And Lifelong Learning

Required Credits: 96
Completion Time: None Reported
Format: Online

EdD in Educational Leadership

Required Credits: 96
Completion Time: None Reported
Format: Online




Other Rankings

What is Texas Tech University known for?

Texas Tech University's faculty and alumni have been influential in:

Most Influential Alumni

Tuition + fees: $11,852

Doctor of Philosophy in Systems and Engineering Management

The online PhD in Systems and Engineering Management program includes online courses and two on-campus summer residency terms. Faster time-to-completion is possible with up to 30 transfer credits allowed.

The curriculum consists of STEM core courses, completion of a qualifying exam, and dissertation research with an oral defense. The online PhD program students develop their advanced knowledge and skills in five areas: Engineering Management, Ergonomics and Human Factors Engineering, Manufacturing and Quality Assurance, Operations Research, and Statistics and Quality Assurance.

Admission Requirements:

Master's degree
Official transcripts
Three letters of reference
Completed Departmental Questionnaire
Resume (Optional but recommended)
Statement of purpose (Optional but recommended)

Required Credit Hours: 72 hours beyond the bachelor's degree

Average Time-to-Degree: 3-4 years

Total Tuition per Academic Year: $19,523

Featured Courses:

Principles of Operations Research Modeling with Spreadsheets
Risk Modeling and Assessment
Systems Theory
Engineering Management Environment

Texas Tech University's Online Degrees

PSM in Professional Science

Required Credits: 30
Completion Time: None Reported
Format: Online

PhD in Curriculum and Instruction

Degree Concentrations

Curriculum Studies and Teacher Education
Language Diversity & Literacy Studies
STEM

Required Credits: 63
Completion Time: None Reported
Format: Online

PhD in Educational Leadership Policy

Required Credits: 60
Completion Time: None Reported
Format: Online

PhD in Family and Consumer Science Education

Required Credits: 72
Completion Time: None Reported
Format: Online

EdD in Agricultural Education

Required Credits: 60
Completion Time: None Reported
Format: Online

EdD in - Educational Leadership

Required Credits: 72
Completion Time: None Reported
Format: Online

EdD in Higher Education Administration

Required Credits: 60
Completion Time: None Reported
Format: Online

PhD in Special Education

Required Credits: 90
Completion Time: None Reported
Format: Online

PhD in Technical Communication and Rhetoric

Required Credits: 60
Completion Time: None Reported
Format: Online

Other Rankings

What is Bowling Green State University known for?

Bowling Green State University's faculty and alumni have been influential in:

Most Influential Alumni

Bowling Green State University

Tuition + fees: $13,640

Doctor of Philosophy in Technology Management

The web-based PhD in Technology Management program is part of a five-university consortium that provides exceptional technology management education for working professionals. The diverse student and faculty body strengthen the interdisciplinary approach and emphasize innovation in the online PhD program.

Students choose from five specializations:

Construction Management
Digital Communications
Human Resource Development and Training
Manufacturing Systems
Quality Systems

All students must complete the 12-credit general technology core courses and the 27-credit research core courses to earn the PhD.

Admission Requirements:

Master's degree in a relevant field with a 3.5 GPA
GRE/GMAT scores
Five letters of recommendation
Career goal statement
Current curriculum vitae
At least three years of relevant occupational experience and verification documents

Required Credit Hours: 66 credits

Average Time-to-Degree: 3-4 years

Per Credit Tuition: $536 (Resident); $868.85 (Non-resident)

Featured Courses:

Strategic Planning of Technological Processes
Impacts of Technology
Technological Systems, Assessment, and Innovation
Statistical Analysis in Technology Research




Other Rankings

What is Liberty University known for?

Liberty University's faculty and alumni have been influential in:

Most Influential Alumni

Tuition + fees: $24,870

Doctor of Business Administration in Information Systems

The 100% online DBA in Information Systems program is an excellent fit for business and technology professionals with ambitious plans for career advancement. There's an equal emphasis on theoretical research and practical applications, as well as on the applications of the best principles and practices of information systems in business settings.

Students have higher chances of completing the online doctorate program because of affordable tuition, flexible schedules, and excellent student support services. Even the professors are supportive of the student's personal and professional success!

Admission Requirements:

Master's degree in information systems, management information systems, or an MBA in information systems
Official transcripts
Completed online application plus fee

Required Credit Hours: 60 credits

Average Time-to-Degree: 3 years

Per Credit Tuition: $565

Featured Courses:

Enterprise Models
Systems Analysis, Modeling, and Design
Human-Computer Interaction and Emerging Technologies
Strategic Supply Chain Management

Liberty University's Online Degrees

DWS in Worship Studies

Degree Concentrations

Ethnomusicology
Leadership
Pastoral Counseling

Required Credits: 45
Completion Time: None Reported
Format: Online

DBA in Business

Degree Concentrations

Accounting
Executive Coaching
Finance
Healthcare Management
Human Resources
Information Systems
International Business
Leadership
Marketing
Nonprofit Leadership And Management
Project Management
Real Estate Development
Six Sigma
Strategic Management
Strategic Media And Digital Content
Supply Chain Management And Logistics
Tourism Management

Required Credits: 60
Completion Time: None Reported
Format: Online

DSL in Strategic Leadership

Required Credits: 60
Completion Time: None Reported
Format: Online

PhD in Criminal Justice

Degree Concentrations

General
Homeland Security
Leadership

Required Credits: 60
Completion Time: None Reported
Format: Online

EdS in Education Specialist

Degree Concentrations

Curriculum And Instruction
Curriculum And Instruction - Elementary Education
Curriculum And Instruction - Middle Grades Education
Curriculum And Instruction - Secondary Education
Curriculum And Instruction - Special Education
Educational Leadership
Higher Education Administration
School Administration And Supervision

Required Credits: 30
Completion Time: None Reported
Format: Online

DME in Music Education

Required Credits: 45
Completion Time: None Reported
Format: Online

EdD in Curriculum And Instruction

Degree Concentrations

Middle Grades Education
Secondary Education
Special Education
Elementary Education
General Education
Instructional Design And Technology

Required Credits: 54
Completion Time: None Reported
Format: Online

EdD in Educational Leadership

Required Credits: 54
Completion Time: None Reported
Format: Online

EdD in Higher Education Administration

Degree Concentrations

Educational Leadership
Organizational Leadership

Required Credits: 54
Completion Time: None Reported
Format: Online

EdD in School Administration And Supervision

Required Credits: 54
Completion Time: None Reported
Format: Online

PhD in Advanced Educational Studies

Degree Concentrations

Curriculum And Instruction
Educational Leadership
Instructional Design And Technology
Special Education

Required Credits: 60
Completion Time: None Reported
Format: Online

PhD in Education

Degree Concentrations

Curriculum And Instruction
Educational Law
Instructional Design And Technology
Organizational Leadership
Special Education

Required Credits: 60
Completion Time: None Reported
Format: Online

PhD in Higher Education Administration

Required Credits: 60
Completion Time: None Reported
Format: Online

DMin in Ministry

Degree Concentrations

Biblical Studies
Chaplaincy
Church Revitalization
Discipleship
Evangelism And Church Planting
Expository Preaching And Teaching
Ministry Leadership
Next Generation Ministry
Pastoral Counseling
Spiritual Formation
Strategic Christian Ministry
Theology And Apologetics
Urban Ministry
Worship

Required Credits: 30
Completion Time: None Reported
Format: Online

PhD in Theology And Apologetics

Required Credits: 30
Completion Time: None Reported
Format: Online

PhD in Public Policy

Degree Concentrations

Social Policy
Economic Policy
Education Policy
Foreign Policy
General
National Security Policy

Required Credits: 45
Completion Time: None Reported
Format: Online

DPA in Public Administration

Required Credits: 48
Completion Time: None Reported
Format: Online

PhD in Public Administration

Required Credits: 48
Completion Time: None Reported
Format: Online

EdD in Christian Leadership

Required Credits: 60
Completion Time: None Reported
Format: Online

PhD in Bible Exposition

Required Credits: 60
Completion Time: None Reported
Format: Online

PhD in Communication

Required Credits: 60
Completion Time: None Reported
Format: Online

PhD in Strategic Media

Required Credits: 60
Completion Time: None Reported
Format: Online

PhD in History

Required Credits: 72
Completion Time: None Reported
Format: Online

DNP in Nursing Practice

Degree Concentrations

Psychiatric Mental Health (Post Bsn)
Psychiatric Mental Health (Post Msn)
Family Nurse Practitioner (Post Bsn)

Required Credits: 58
Completion Time: None Reported
Format: Online

EdD in Community Care And Counseling

Degree Concentrations

Marriage And Family Counseling
Pastoral Care And Counseling
Traumatology

Required Credits: 57
Completion Time: None Reported
Format: Online

PhD in Counselor Education And Supervision

Required Credits: 60
Completion Time: None Reported
Format: Online

Other Rankings

What is Towson University known for?

Towson University's faculty and alumni have been influential in:

Most Influential Alumni

Tuition + fees: $10,818

Doctor of Philosophy in Information Technology

Students in the PhD in Information Technology program develop their specialist knowledge and skills in data structures, project lifecycle management, and operating systems, among other areas. Their skills also include the professional ability to perform, present, and publish scholarly research that will impact the computer science, information technology, and information systems sectors.

Aside from the fairly selective admissions process, students must pass a qualifying exam and demonstrate their advanced research skills. The PhD in Information Technology program also offers students the opportunity to pursue the computer science track, a nine-credit program of study.

Admission Requirements:

Master's degree in computer science, information systems, information technology or a closely related field.
GRE scores (Optional)
Current professional resume
Two letters of recommendation
Research Statement

Required Credit Hours: At least 42 credits

Average Time-to-Degree: N/A

Per Credit Tuition: $642

Featured Courses:

Advanced-Data Structures and Algorithms
Operating Systems
Computer Networks

Towson University's Online Degrees

EdD in Instructional Technology

Required Credits: 63
Completion Time: None Reported
Format: Online

OTD in Occupational Therapy-Post Professional

Required Credits: 33
Completion Time: None Reported
Format: Online




Other Rankings

What is Indiana State University known for?

Indiana State University's faculty and alumni have been influential in:

Most Influential Alumni

Tuition + fees: $9,732

Doctor of Philosophy in Technology Management

The online PhD in Technology Management program emphasizes innovation in technology management and general information technology. While the courses are delivered online, students must participate in two in-person, on-campus seminar courses.

Students can also choose from five concentrations:

Construction management
Digital communication systems
Human resource development and industrial training
Manufacturing systems
Quality systems

The dissertation is the culminating requirement for all students regardless of their chosen concentration.

Admission Requirements:

Master's degree
Official transcripts
Three letters of recommendation
Statement of intent

Required Credit Hours: 66 credits

Average Time-to-Degree: N/A

Per Credit Tuition: $450 (Resident); $585 (Out-of-state and online learning)

Featured Courses:

Strategic Planning of Technological Processes
Impacts of Technology
Technological Systems, Assessment, and Innovation
Statistical Analysis in Technology Research

Other Rankings

What is University of Bridgeport known for?

University of Bridgeport's faculty and alumni have been influential in:

Most Influential Alumni

Tuition + fees: $35,760

Doctor of Philosophy in Technology Management

The PhD in Technology Management emphasizes innovation, too, particularly in creating new technology ventures and developing current and emerging technologies. There's also a balance of business management practices and information technology integration, with the desired results being new and improved products and services.

PhD students must also pass the preliminary courses and exams, the comprehensive oral and written exams, and the dissertation writing and defense exam. There are also requirements in teaching, publications, and seminars.

Admission Requirements:

Master's degree and bachelor's degree in business or management, engineering, computer science or information technology with at least a 3.5 GPA
Official transcripts
GRE scores
Resume (At least three years of industry experience)
Two letters of recommendation
Personal statement

Required Credit Hours: 45 credits

Average Time-to-Degree: 4-6 years

Per Credit Tuition: $780

Featured Courses:

Survey of Technology
Technology Marketing
Decision Analysis in Technology Management

University of Bridgeport's Online Degrees

EdD in Educational Leadership

Required Credits: 62
Completion Time: None Reported
Format: Online

DHSc in Health Sciences

Degree Concentrations

Evidence Based Practice
Fundamentals Of Epidemiology
Medical Ethics
Principles Of Health Policy And Management
Comparative Healthcare Systems
Principles Of Environmental Toxicology
Medical Toxicology
Infectious Diseases

Required Credits: 54
Completion Time: None Reported
Format: Online




Other Rankings

What is Nova Southeastern University known for?

Nova Southeastern University's faculty and alumni have been influential in:

Most Influential Alumni

Tuition + fees: $35,560

Doctor of Philosophy in Information Systems

Students in the hybrid PhD in Information Systems program typically already have extensive work experience in information technology and its many sub-disciplines. Their diverse perspectives contribute to dynamic class discussions, group projects, and research topics.

Admission Requirements:

Online application and application fee
Bachelor's or master's degree with at least a 3.20 GPA
Sealed official transcripts
Résumé/curriculum vitae (CV)
Essay
Three letters of recommendation

Required Credit Hours: 51 credits (with a master's degree); 66 credits (with a bachelor's degree)

Average Time-to-Degree: 3-4 years

Per Credit Tuition: $969 - $1,386

Featured Courses:

Information Systems Operations Management
Database Systems
Human-Computer Interaction
Information Systems Project Management

Nova Southeastern University's Online Degrees

PhD in Computer Science

Required Credits: 64
Completion Time: None Reported
Format: Online

PhD in Information Systems

Required Credits: 67
Completion Time: None Reported
Format: Online

PhD in Criminal Justice

Degree Concentrations

Juvenile Justice
Behavioral Science
Organizational Leadership

Required Credits: 60
Completion Time: None Reported
Format: Online

PhD in Cybersecurity Management

Required Credits: 67
Completion Time: None Reported
Format: Online

EdD in Education

Degree Concentrations

Curriculum And Teaching
Educational Leadership
Higher Education Leadership
Human Services Administration
Instructional Technology And Distance Education
Organizational Leadership
Reading Education
Special Education

Required Credits: 55
Completion Time: None Reported
Format: Online

EdS in Education

Degree Concentrations

Curriculum And Instruction
Educational Leadership
Mathematics Education

Required Credits: 30
Completion Time: None Reported
Format: Online

PhD in Health Sciences

Required Credits: 64
Completion Time: None Reported
Format: Online

DNP in Nursing

Required Credits: 36
Completion Time: None Reported
Format: Online

PhD in Nursing

Degree Concentrations

Nursing Education Curriculum

Required Credits: 60
Completion Time: None Reported
Format: Online

PhD in Nursing DNP to PhD

Required Credits: 36
Completion Time: None Reported
Format: Online

PhD in Post Professional Occupational Therapy

Required Credits: 39
Completion Time: None Reported
Format: Online

DPT in Physical Therapy

Required Credits: 61
Completion Time: None Reported
Format: Online

PhD in Conflict Analysis And Resolution

Degree Concentrations

Community-Based Conflict
Conflict In Organizations
Global Conflict
Interpersonal Conflict

Required Credits: 76
Completion Time: None Reported
Format: Online

Other Rankings

What is Walden University known for?

Walden University's faculty and alumni have been influential in:

Most Influential Alumni

Tuition + fees: $12,180

Doctor of Information Technology

The online Doctor of Information Technology program prepares students for the challenging world of information technology, including cutting-edge research and development. Students choose from two concentrations: Applied Information Technology and Information Technology Leadership.

Admission Requirements:

Required Credit Hours: 69 credits

Average Time-to-Degree: 3-4 years

Per Credit Tuition: $660

Featured Courses:

Technology Innovation and Change Management
Advanced Database Systems
Strategic Technology Management
Applied Research Methods – Qualitative and Quantitative