Are you an entrepreneur? We rank the best online MBA in entrepreneurship degree programs.
Key Takeaways
The online MBA in entrepreneurship degree is an excellent degree for aspiring entrepreneurs and business owners.


Getting the online MBA in entrepreneurship degree can be a pathway to leadership roles in new business ventures as well as the opportunity to run your own business.


A growing number of business schools offer fully online MBA programs with an entrepreneurship concentration.
See our complete guide to MBAs for more information.
Featured Programs
An online MBA in entrepreneurship is a great degree for graduate students with an interest in business innovation, entrepreneurial ventures, and small business management. Fortunately, prospective students and working professionals alike have many excellent online entrepreneurship MBA programs to choose from.
Online graduate business programs can lead to numerous leadership opportunities. However, the online entrepreneurship degree offers specialized instruction in venture creation and hands-on operations management. You'll learn valuable skills including project management, corporate finance, and responsible business leadership.
Most students who earn an online MBA in entrepreneurship choose this concentration because they are interested in new venture creation. However, the entrepreneurship online program is highly versatile.
Students who complete online MBA programs in entrepreneurship will also develop the skills to succeed in marketing management, venture capital investment, corporate innovation, and more.
About Online MBA in Entrepreneurship Degree Programs
Students in the online MBA in entrepreneurship degree program will study topics such as business modeling, financial reporting, and entrepreneurial planning.
These skills can easily be transferred to a wide range of specialized roles in business. You may advise on corporate innovation strategies, provide business turnaround strategies to struggling organizations, or provide strategic management for your own businesses.
Your specialized MBA program will provide highly versatile skills like the ability to evaluate a business plan, interpret financial reporting, and implement a sound business strategy.
This advanced degree can lead to immediate and well-paying business leadership opportunities in the field. Graduates with executive leadership roles earn a median salary of $98,880 a year, according to the Bureau of Labor Statistics.
Admission Requirements for an Online MBA in entrepreneurship
Schools that offer the online MBA in entrepreneurship have different admission requirements.
These are the admission requirements common to schools offering the online MBA in entrepreneurship:
A completed online application
An accredited bachelor's degree
Official college transcripts
A cumulative college GPA of 3.0 - 3.5
Graduate Management Admissions Test (GMAT) Score or Graduate Record Examination (GRE) Score
Personal statement or essay
Reference Letters
Professional Resume or CV
Key Point: Some programs might also require an interview process.
Learn more about online MBA admission requirements.
Curriculum and Courses
Schools offering online MBA entrepreneurship programs have different courses, although there are similarities in programs. Entrepreneurship online degree programs typically include core courses, an individualized capstone project, and practicum, laboratory, or residency requirements.
The typical courses offered in the online entrepreneurship online degree program include:
Entrepreneurial Finance
Managing Innovation
Corporate Entrepreneurship
Evaluating Business Models
Entrepreneurial Leadership Development
Marketing Management
Strategic Management
Business Strategy Development
Corporate Finance
Transformational Leadership
Key Point: Online entrepreneurship courses will cover topics such as corporate finance, business modeling, and leadership development.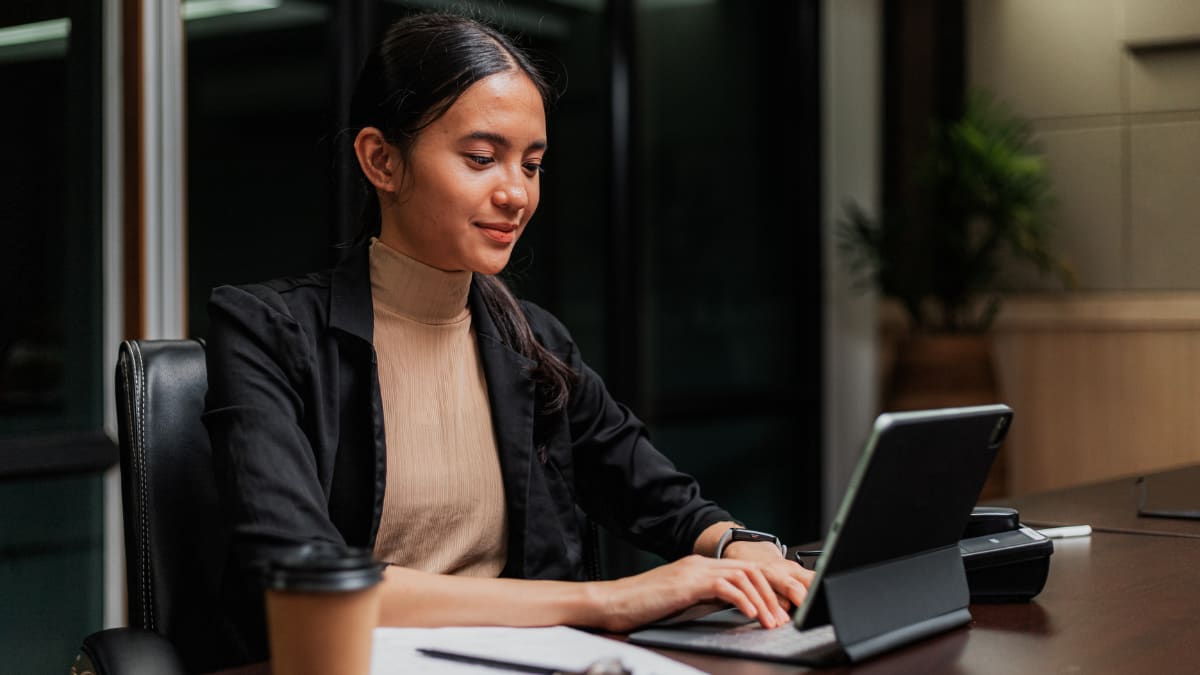 Back to Top
Careers for Online MBA in Entrepreneurship Degree Holders
Graduates who earn MBA in entrepreneurship online degrees have the credentials to qualify for several careers, including:
Management Analysts
Top Executives
Business Owners
Business Strategy Consultants
Key Points: According to the Bureau of Labor Statistics, job openings for top executives are expected to grow by 6% from 2021 to 2031.
The picture is even brighter for those who use their graduate degree to pursue careers as management analysts. Jobs for these positions are expected to grow by 11% from 2021 to 2031.
Back to Top
Factors for Choosing MBA in Entrepreneurship Online Programs
If you aspire to a career as an entrepreneur, you must be sure that you can tackle the challenges of an accredited online MBA in entrepreneurship program.
Choosing a top-notch online degree program will help to make your professional journey easier by allowing you to balance your pursuit of an advanced degree with any existing professional demands.
Furthermore, an online degree program in a reputable college or university should have the integrity, reputation, and track record to convince employers that their graduates deserve a place in the employer's organization.
Here are the factors that you need to consider when choosing a school that offers the online MBA in entrepreneurship degree:
Accreditation: Accreditation is vital. It signifies that the school's education is in compliance with the standards of the Department of Education and the accrediting body. A school must also be accredited in order to offer federal financial aid to its students.

In addition to institutional accreditation, be sure your degree in online MBA in entrepreneurship is accredited by the Association to Advance Collegiate Schools of Business (AACSB). This national board provides programmatic accreditation, which is an important mark of credibility for the master's of business administration degree.

Cost: Cost is an inherent element of every educational pursuit. But since cost differs from one school to another, you must ensure that the online school you choose is affordable while still providing a quality education.
Financing Options: Accredited colleges and universities will offer financial aid options including grants, scholarships, and loans for students who qualify. Some will also offer work-study programs.
Course Delivery: Online education courses are delivered in three different ways: synchronous (live online classes), asynchronous (classes that can be attended anytime), and blended or hybrid (a mix of both synchronous and asynchronous). Choose a school that offers the type that suits your schedule.
Academic Support: Academic support is a valuable element of distance learning. Give due credit to schools that provide students with online resources such as references and tutorials. You will need these to gain a deeper understanding of your lessons.
Learn how to find accredited online MBA programs.
Back to Top
The 10 Best Online MBA in entrepreneurship Degree Programs


Save money on your way to an MBA by checking out some free MBA courses at some of the best business schools in the world.