Which colleges have the best online PhD degrees in educational psychology in the US? We rank the top schools for doctorates for educational psychologists.
Key Takeaways
An online doctorate in educational psychology is a good option for busy professionals who need a flexible path to a PhD.


Graduates of PhD degree programs in educational psychology pursue positions in research, teaching, leadership or administrative roles within a school system.


Educational psychologists are trained in instructional design and program development, as well as the implementation and assessment of those designs or programs.
Best Online PhD in Educational Psychology Degree Programs
Featured Programs
All About Ph.D. in Educational Psychology
Educational psychologists are highly relevant in today's ever-evolving world. Those pursuing this profession may consider earning a Ph.D. in educational psychology. Advanced educational psychology programs emphasize the practical applications of learning and development theories concerning human behavior.
Students can expect to find an interdisciplinary program of study that will equip them with relevant knowledge and skills to help them perform scholarly research and evaluation studies integral to solving developmental and educational problems. Students will acquire essential skills in this educational psychology program including critical thinking, problem-solving and analysis, ethical decision-making, and an understanding of the use of technology.
Our guide to an online educational psychology doctorate covers tuition rates, common courses, and career paths.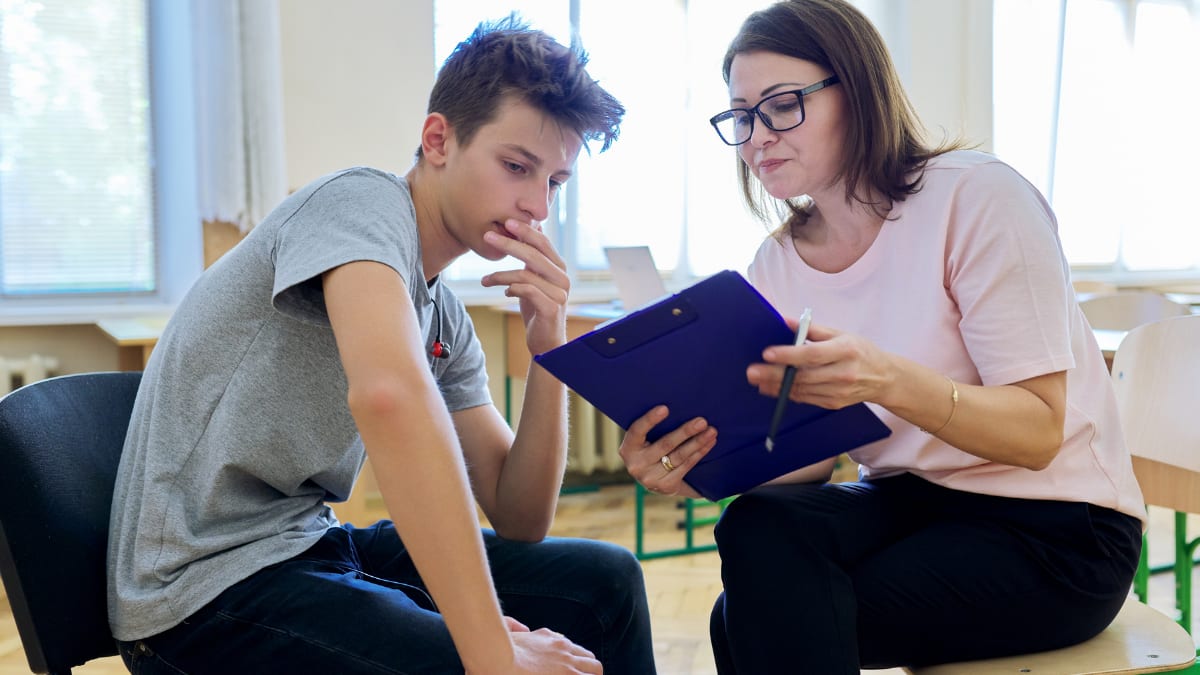 Back to Top
Best Doctorate in Educational Psychology Programs
Other Rankings

What is University of Georgia known for?

University of Georgia's faculty and alumni have been influential in:

Most Influential Alumni

Offered under Mary Frances Early College of Education, the University of Georgia's Ph.D. in Educational Psychology degree program helps students develop essential principles, including theory, science, and practice. There are four major content areas in this program. They include Child and Adolescent Development and Systems, Abnormal Psychology, Appraisal, and Intervention and Consultation.

Students are expected to gain skills that will help them become competent in their work with diverse populations. The school psychology program has the distinction of accreditation from the American Psychological Association. Students with a bachelor's degree will be able to enter this doctoral program as they will have an opportunity to complete their master's thesis as part of this Ph.D.

Other Rankings

What is Regent University known for?

Regent University's faculty and alumni have been influential in:

Most Influential Alumni

Regent University is one of the many higher learning institutions in the country that offers online programs. One of the degrees available to online students is the Ph.D. in Education with a concentration on Educational Psychology. This program covers the psychological underpinnings of learning, creating conducive learning environments, cognitive strategies for learning in children and adults, and so much more. Students are taught to use and develop the most appropriate and current theories and research to contribute to improving academic and behavioral success.

The program requires the completion of 67 credit hours. Some courses in the curriculum include Collaborative Research, Advanced Human Learning and Motivational Development, and Advanced Study in Educational Psychology.

What is The Chicago School known for?

The Chicago School's faculty and alumni have been influential in:

Most Influential Alumni

Known as an innovator in psychology and related behavioral sciences in the last 40 years, the Chicago School of Professional Psychology offers the online Doctor of Education in Educational Psychology and Technology. This program prepares students to be experts in the changing field of learning technology.

Students earning this degree can expect to develop the ability to evaluate effective instruction, make decisions regarding implementing new technology-driven approaches, and assess teaching and learning challenges that may come their way. This doctorate program is designed for those who want to pursue a research field in the real world with practical implications.




Other Rankings

What is Walden University known for?

Walden University's faculty and alumni have been influential in:

Most Influential Alumni

Established in 1970, Walden University has made college education accessible to all. Its Ph.D. in Psychology offers a concentration in Educational Psychology. This particular specialization focuses on classic educational psychology theory. Students will learn how to use testing and measurement, emphasizing adult learners. The doctoral program requires students to complete the foundational, core, research, and specialization courses along with the doctoral writing assessment and dissertation to earn the degree.

Other Rankings

What is University of Tennessee known for?

University of Tennessee's faculty and alumni have been influential in:

Most Influential Alumni

An online doctorate in Educational Psychology and Research is available for interested students at the University of Tennessee-Knoxville. This program has a concentration in Adult and Continuing Education. Students are equipped with skills to work effectively with adult learners in various settings, including globalized societies and culturally sensitive environments.

On top of continuous research and inquiry, students will also need to earn courses and professional experiences in educational psychology and other related fields. Some courses included in the curriculum are Introduction to Qualitative Research in Education, Advanced Study of Adult Learning and Development, Writing for Professional Publication, and Methods of Action Research, among others.




Other Rankings

What is Capella University known for?

Capella University's faculty and alumni have been influential in:

Most Influential Alumni

A private university based in Minneapolis, Minnesota, Capella University offers a fully online PhD in Psychology with an emphasis on Educational Psychology. This program is ideal for careers in research and teaching roles in higher education, instructional technology, and corporate-level training.

The program contains 87 credit hours, with a curriculum focused on learning, cognition, instruction, and development. Students can transfer in up to 25 credits and apply for the Capella Progress Reward scholarship, on top of other possible ways to reduce costs, such as employer and military discounts, if applicable. The program concludes with a required dissertation.

What is California Coast University known for?

California Coast University's faculty and alumni have been influential in:

Most Influential Alumni

A private college in Santa Ana, California, California Coast University offers undergraduate and graduate degrees primarily through distance education. One of its programs is the Doctor of Education (EdD) in Educational Psychology degree, featuring a curriculum that covers the major areas of educational theory, best practices, and research skills relevant to educational psychology.

This online doctorate program contains 66 credit hours (13 courses), with courses delivered 100% online and self-paced. The program concludes with a dissertation after passing a required comprehensive examination. Despite an open admission policy, California Coast University recommends that applicants have the necessary pre-requisites to be considered, including a minimum of three to five years of professional experience in an education-related field or role.




Other Rankings

What is Texas Tech University known for?

Texas Tech University's faculty and alumni have been influential in:

Most Influential Alumni

Texas Tech University is based in the City of Lubbock and is the flagship institution of the Texas Tech University System. It currently offers 14 doctoral programs in online and hybrid/blended formats, including the PhD in Educational Psychology, delivered in a hybrid format.

The Texas Tech PhD in Educational Psychology program contains 91 credit hours and includes courses in qualitative and quantitative research, along with foundational knowledge in learning, motivation, development, and education. The design of this program emphasizes teaching and research skills and prepares students for various roles in academia, government, and private settings.

Other Rankings

What is Wichita State University known for?

Wichita State University's faculty and alumni have been influential in:

Most Influential Alumni

Wichita State University is a public research university, one of the six public universities in Kansas. It offers the Doctor of Education in Educational Leadership with an Educational Psychology track. While it is not a fully online program, it does have some courses that are also delivered online, with other courses requiring in-person attendance.

This 55-credit hour degree program features a significant amount of individualization and has an interdisciplinary structure. The program trains students in advanced research methods and analytical skills and also features various opportunities for students to participate in applied study/learning opportunities. The program also has an optional Mentoring and Coaching emphasis area, making students eligible for the Graduate Certificate in Mentoring and Coaching.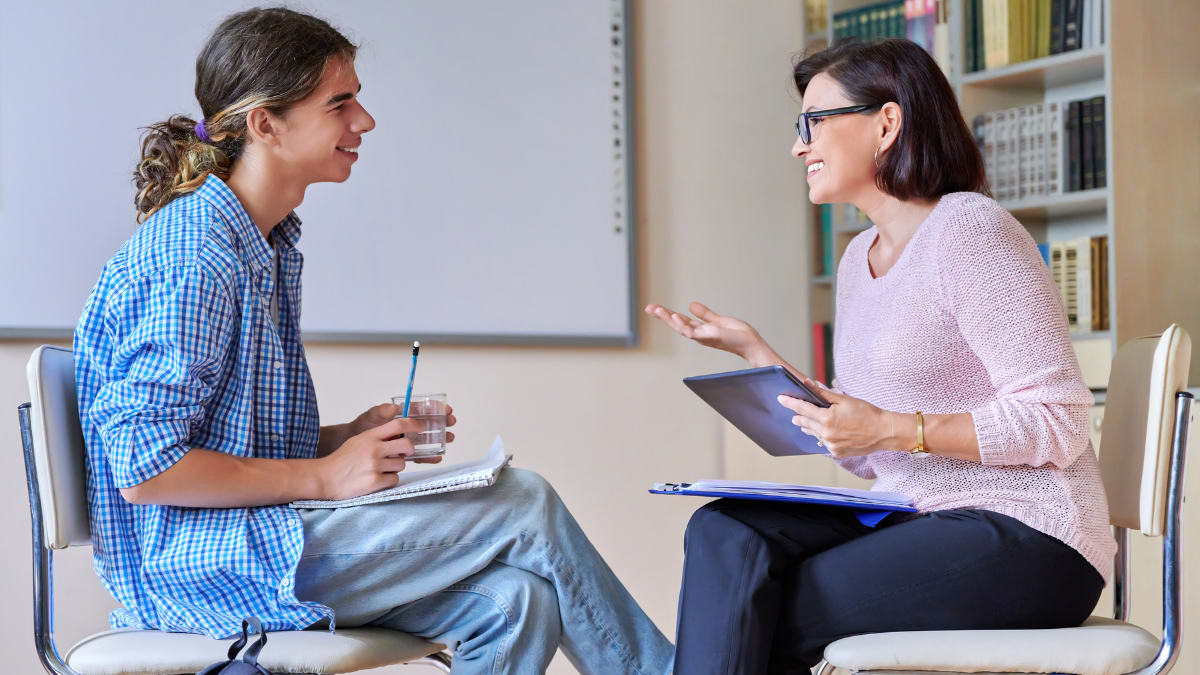 About The Online PhD in Educational Psychology Program
Like its traditional counterpart, the online Ph.D. in educational psychology program helps future educational psychologists apply their understanding of social, emotional, and cognitive processes to improve student learning. The online learning format affords working professionals and other adult learners the flexibility to juggle their life's demands while pursuing a doctoral degree. Most online doctoral programs in educational psychology require 60 to 69 credits.
Choosing an Online Doctoral Educational Psychology Program
When choosing among online educational psychology programs, doctoral candidates must consider the university's reputation and the program's quality. While it is customary for online programs to provide the same curriculum and faculty as their on-campus counterparts, it is still worth looking into the degree requirements and how they compare with traditional educational psychology programs.
Some doctorate in educational psychology programs are offered partly online, so students may still be required to attend classes on campus at certain times. It is also important to check whether there is a transfer credits policy to help students with prior experience in related coursework to cut the time it takes to earn the degree program.
Accreditation for Online Educational Psychology Degree Programs
One can gauge the quality and credibility of the educational psychology program by looking into its accreditation. Educational psychology programs that have been accredited by the American Psychological Association have high standards.
Another accrediting body to be aware of is the National Association of School Psychologists. This accrediting body ensures the content in these advanced programs are reputable and valuable to the student.
What Students Can Expect From Educational Psychology PhD Programs
It is common to find that doctoral programs in educational psychology will include core courses, research methods, and specialization courses. Some topics covered include human growth and development, educational assessment, behavioral interventions, educational research literature, and more. In some cases, a field practicum is required, allowing students to develop specific professional skills such as educational assessment.
Of course, a dissertation is an important part of most doctoral programs. Students may need to propose, write, and defend their doctoral thesis, often with the help of courses that guide them through the research process. Students may sometimes be allowed to complete a capstone project instead of a dissertation.
Common Courses in an Online Educational Psychology Doctorate Program
Educational psychology programs synthesize concepts in psychology, research methods, current trends in the field, and best practices. As such, educational psychology students are exposed to typical curricula that feature courses on the foundational principles of educational psychology, instructional design, and learning theories.
Courses from psychology also include human development and cognitive development, motivation & learning, emotion & cognition, advanced human learning, and adult learning. Some programs may also include courses on the philosophical and historical foundations of the discipline.
Educational psychologists work with a heavy focus on feature research, particularly a more interdisciplinary research approach, and as such, these programs often typically feature research courses for qualitative and quantitative research, conduct research design, and perform program evaluation.
Educational psychology degree programs also often cover current issues faced in the discipline, legal aspects, and public policy related to education.
Bottom Line: The coursework for online educational psychology doctorate programs focuses on research and implementation of programs in education rather than a traditional counseling course of study.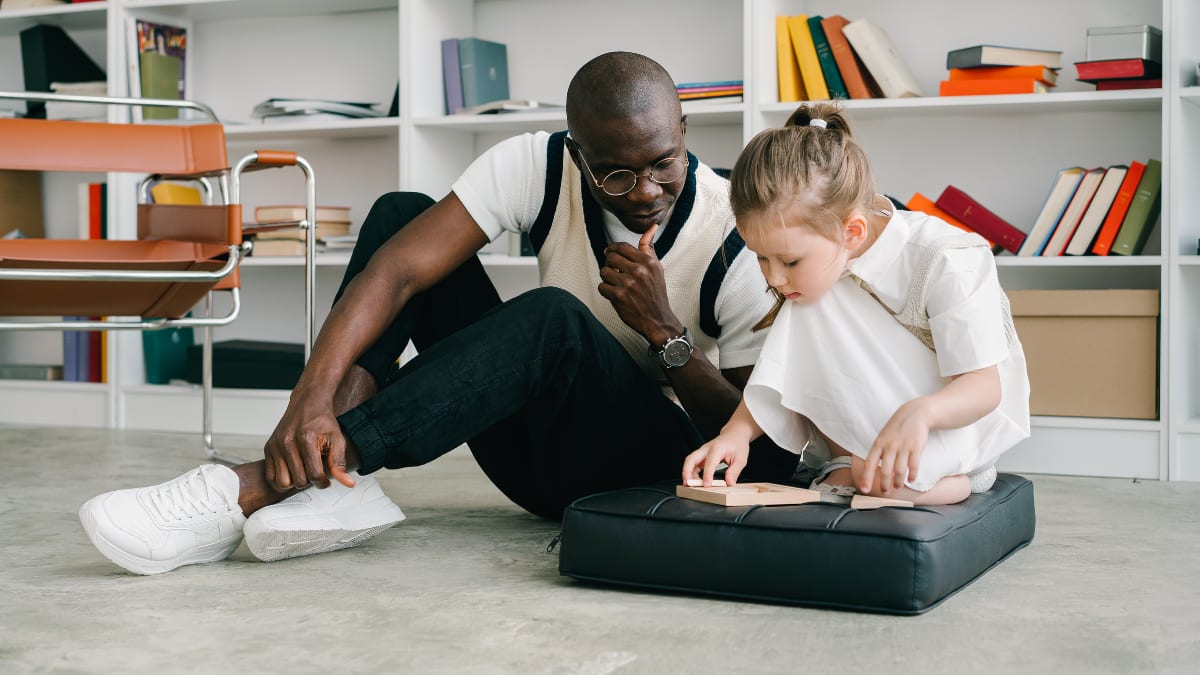 How Long An Online Educational Psychology Doctorate Takes
Typical educational psychology graduate school programs have completion timelines that span three to eight years. This includes completing coursework, any required field/internship experiences, and crafting and defending the final requirement, often in the form of a dissertation.
Paying for An Educational Psychology Online Doctorate Degree
It depends on the college or university offering the degree, but generally, several options are available to students that help them offset costs aside from the standard federal financial aid. Many universities offer the option to transfer credits, reducing the number of courses that students must take and pay for.
Some universities may offer discounts for special sectors, such as armed forces members. Still, some may offer specific scholarships for eligible online doctorate in educational psychology students. Another good option for some graduate students, though opportunities are just as limited, is to apply for graduate assistantships, which are paid positions that often offer free tuition and a living stipend.
Bottom Line: Applicants to online PhD programs in educational psychology should start their search for financial aid on the Federal Student Aid website to get a good understanding of options available for funding.
Jobs for Graduates of Educational Psychology Degrees
Educational psychology degree programs prepare students for various careers related to education and instructional design. Doctoral students often go on to take up teaching roles themselves, research positions in academia, and leadership/administrative roles in schools.
Graduates may also take up roles in government positions, particularly in agencies that oversee the country's education system. Another career option for graduates lies in the private sector, such as in testing centers or as private practitioners and consultants.
Becoming an Educational Psychologist
Becoming an educational psychologist represents one of the career peaks within psychology and education. These highly specialized degrees require years of academic preparation at the undergraduate and graduate levels, and every state in the US also requires licensure for educational psychologists to be able to practice.
An educational psychologist requires certain qualities, including a knack for conducting research and a habit of rigorous inquiry. At the very least, practitioners must also be passionate about improving instructional design and methods and be interested in contributing new research to the discipline's body of knowledge.
Back to Top
Frequently Asked Questions About Becoming an Educational Psychologist:
What do educational psychologists do?
Educational psychologists are a valuable part of the academic system. They are responsible for studying and understanding how people learn and retain knowledge.
They apply the skills and knowledge they learn to improve the learning process and promote academic success for all students. They often focus on identifying learning methods to help them understand individual learning and inform the instructional process.
How do you become an educational psychologist?
To become an educational psychologist, one must earn at least a master's degree in educational psychology. This will give them the eligibility to get a license as a psychologist. A doctorate can further enhance one's professional credentials.
Students with a Ph.D. can use this degree to pursue a rewarding academic career. These degree programs will qualify graduates for the state license.
How does school psychology differ from educational psychology?
Several key differences exist between the fields of educational psychology and school psychology. Educational psychologists take a more big-picture view of the learning process, while school psychologists tend to take a more focused view on individual cases or students, particularly mental health and academic performance.
Educational psychologists also tend to be skilled in instructional design and program development, as well as their implementation and assessment, while school psychologists, who largely work with individuals, have skillsets in consultation, behavioral modification, and interventions.
How many years should a hopeful educational psychologist spend completing a doctorate degree program?
Educational psychology doctorate programs typically take anywhere from three to eight years to complete. It may take additional time to get licensed by the graduate's state of residence.
Is a PhD required for educational psychology practice?
As a terminal degree, a PhD is a requirement to practice as an educational psychologist (in addition to licensure requirements that may vary between states), although some universities award equivalent Doctor of Education (EdD) degrees instead of PhD degrees. Although both are doctoral degrees, EdD degrees tend to be practice-focused, while PhD degrees focus on research and academic work.