Which are the best college majors if you are interested in getting a degree fast? These top ranked U.S. accelerated degree programs get that degree quickly.
Key Takeaways
Accelerated degree programs are offered on both college campuses and through online degree programs.
While traditional college degree programs can be completed in four years, an accelerated degree program can be completed in just 2-3 years.
Accelerated degrees are a perfect option for adult learners interested in a career change or returning students who want a quick entry point into the job market.
Best Accelerated Degree Programs
Are you looking for a college degree or major that can get you into the job market as quickly as possible? Here's a list of the 10 Best College Majors with Accelerated Programs!
What Are Accelerated Classes?
Compared to regular-length courses, accelerated courses move along more quickly, and weekly (if not daily) assignments, quizzes, and examinations are typical. As a result, it's critical to stay on top of your tasks and commit daily to your coursework.
Instead of a typical ten to fifteen week long session, an accelerated class may only last four weeks. As a result, students are able to complete more courses in a shorter amount of time, and consequently earn their college degree more quickly than a traditional degree.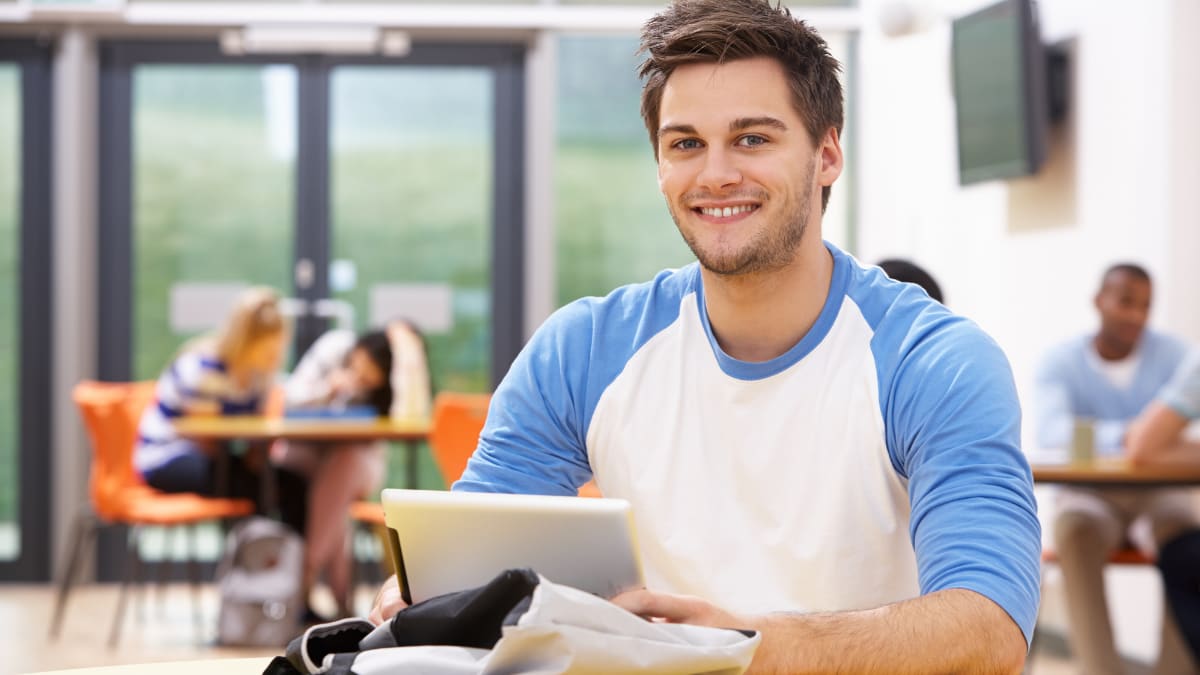 What is an Accelerated Degree?
Accelerated degrees follow the same curriculum as their traditional degree programs. The only difference between accelerated and traditional degrees is the time frame to completion.
Accelerated programs allow students to complete a typical four-year, 160-credit-hour curriculum in a condensed period of time, usually within two to three years, saving the valuable time it takes to complete their degree.
There are also some accelerated degree programs that allow students to graduate with master's degrees for an additional 1-1.5 years.
Back to Top
Which are the most common college majors that offer accelerated degrees?
Thanks to the advancement of technology, many colleges and universities have been able to adjust their curriculum to cater to non-traditional students.
These majors are the most common to offer 8-week classes instead of the traditional 15-week. Many of these programs can be completed online, saving you from a long, lengthy, and costly college journey as an on-campus student.
Some of the most common college majors that are offered in an accelerated degree format include:
Accounting
Business Administration
Communication
Computer Science
Counseling
Criminal Justice
Education
Finance
Graphic Design
Healthcare Administration
History
Human Resources
Information Technology
Liberal Arts
Marketing
Nursing (BSN)
Psychology
Public Relations
Social Work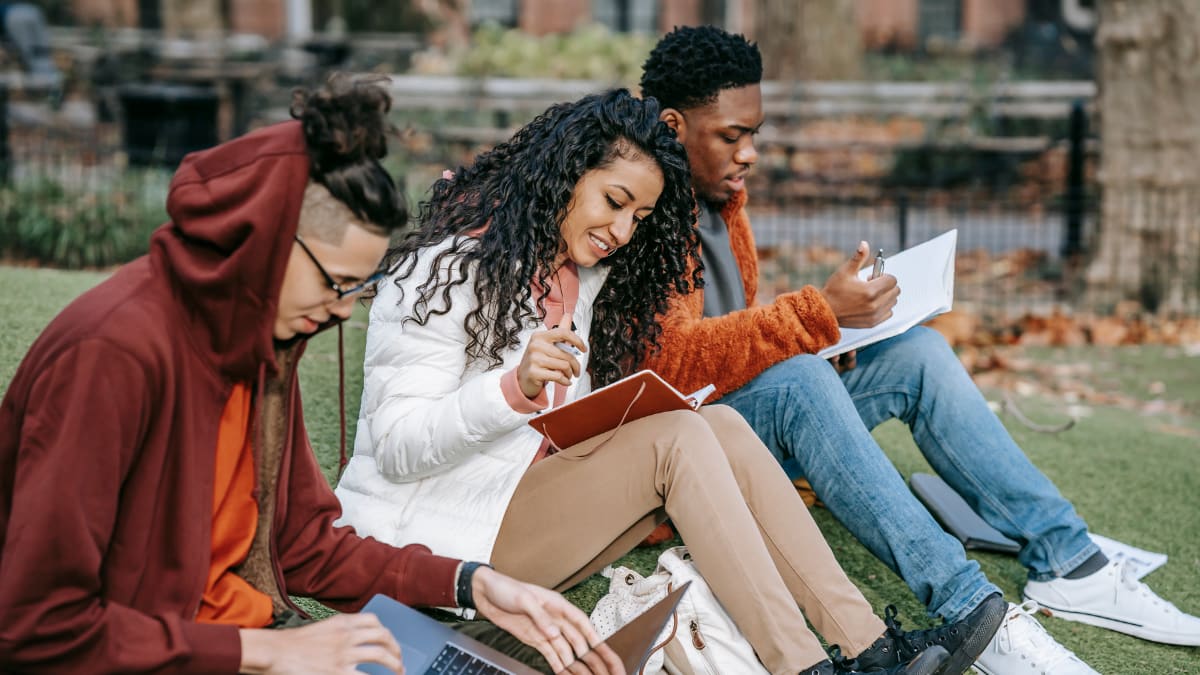 Back to Top
Job Outlook for the Most Common Accelerated College Majors
While an accelerated degree program helps you graduate faster, knowing what you're getting into after graduation is still important. You don't want to regret your time spent pursuing a major that has a poor job outlook.
In order to make an informed decision before immersing yourself in an accelerated degree program, here's an overview of the career and salary outlook of the top accelerated majors.
Accounting
According to the BLS, accounting majors at the undergraduate level have an average median annual salary of $77,250, with expected job growth of 6 percent from 2021 to 2031.
Students in online accounting programs can enjoy a variety of professional prospects across numerous businesses and have a bright future in the field. The demand for financial management, tax preparation, auditing, and compliance services in the public and commercial sectors fuels the demand for accounting professionals.
Business Administration
The field of business administration is broad and includes many facets of running and managing a company. Graduates of business administration can work in various areas of business and financing.
Professionals in business administration have a generally favorable employment outlook. Business and Financial Occupations are seen to rise by 7 percent from 2021 to 2031. However, depending on the chosen expertise and the state of the economy, the actual growth rate and opportunities may change.
Communication
Communications graduates are qualified to pursue a number of career opportunities. Examples include:
Public relations
Marketing
Advertising
Media and journalism
Corporate communications
Digital media
Social media management
Event organizing
Human resource management
Media and Communication Occupations have an expected growth rate of 6 percent from 2021 to 2031 and have an average annual median wage of $62,340.
Computer Science
Computer science is among the most in-demand and lucrative fields today. With an average job growth of 15 percent within the decade, graduates can expect a fruitful career. It's among the highest-paid professions as well, with a median annual wage of $97,430.
Counseling
Students who enjoy helping others in need can consider pursuing a degree in counseling. Although a bachelor's degree in counseling can lead to several entry-level positions within the field, licensure is only possible with a graduate degree in the subject and further study.
Criminal Justice
Criminal justice bachelor's degree holders can work in the judiciary, the police, or private security. This career path offers stable employment, significant salary potential, and various employment options.
According to the BLS, 50% of professionals in this field are paid a median wage of $64,990.
Education
The education industry is best suited for someone who enjoys challenges and seeks variation in their career because it moves quickly and is constantly changing. This major is aimed at those who wish always to continue learning.
You can become a community education officer, early education teacher, education administrator, and more with an education degree.
Depending on criteria including degree level, institution type, location, years of experience, and specific jobs within the sector, the salary for careers in education vary considerably.
Finance
Everything from asset management and banking to insurance, private equity, and venture capital is part of the quick-paced financial sector. The sector is anticipated to expand by 7 percent between 2021 and 2031. Some popular jobs include budget analyst, financial advisor, and investor relations associate.
Graphic Design
Graphic design is a good major for degree-seeking students pursuing a career within a reputable and secure sector that employs 265,000 Americans. It's best suited for individuals who want to work for themselves or as paid art and design professionals.
According to BLS, Graphic Designers earn a median annual of $50,710. However, the job growth in this field is slower than the national average.
Healthcare Administration
Healthcare facilities, including hospitals, clinics, and nursing homes, fall under the umbrella of healthcare administration. The opportunities for Medical and Health Services Managers will increase by 28 percent between 2021 and 2031, according to the Bureau of Labor Statistics.
History
History is among the most crucial areas of the liberal arts. However, there are a lot of misconceptions about graduates of a history degree program. Many believe that graduates will have a difficult time finding a job after graduation, but this is not the case. Traditional occupations for history majors include curator, anthropologist, teacher, archivist, historian, and other related positions.
Human Resources
The Bureau of Labor Statistics has reported that the outlook for careers for human resources specialists is excellent. Job growth for HR professionals with an HR degree is anticipated to increase by 8 percent on average, which is greater than expected overall employment growth.
Information Technology
You can select from a variety of career paths with a college degree in information technology. You can pursue a career in database administration, information architecture, web development, computer systems analysis, programming, and more.
According to the BLS, Computer and Information Technology Occupations will grow 5 percent from 2021 to 2031, with an average median annual wage of $97,430.
Liberal Arts
A degree in the liberal arts qualifies you for a wide variety of jobs. Your choices are limited only by your creativity, interests, and desire to put in the necessary time and effort! However, the majority of liberal arts majors will require you to attend graduate school to be able to pursue high-paying careers.
Marketing
Marketing is a strong major because of its extraordinary adaptability and potential to lead to a wide range of high-paying, in-demand occupations with excellent job satisfaction and chances for continuing education. Marketing majors could earn between $77,680 and $208,000 annually.
Nursing (BSN)
Nursing programs or BSN degrees are among the top majors online with accelerated program options. Graduates in accelerated nursing degree programs can anticipate better compensation, greater employment options, and career development. Many acute care hospitals and public health organizations will only employ nurses with a BSN.
Psychology
A psychology degree brings up a wide range of job prospects and the chance for personal improvement for students. There is also much room for specialties, which can help you seek more rewarding employment options. However, becoming a psychologist requires holding a PhD or PsyD.
Public Relations
Anyone interested in a profession in building and maintaining a positive public image for businesses should consider earning a public relations degree. Public Relations Specialists earn an average of $62,800 yearly and hold an expected job growth of 8 percent, says the Bureau of Labor Statistics.
Social Work
Majoring in social work may prepare you to enter a field with various positions and work settings. An undergraduate social work program may provide you with a foundation in social work theory. According to the BLS, employment for Social Workers will grow by 9 percent until 2031.
Bottom Line: Pursuing a major that offers a high median annual salary and a favorable job outlook will allow prospective students to make the most of their accelerated degree. After all, a quick entry into the job market is the ultimate goal for students in fast degree programs.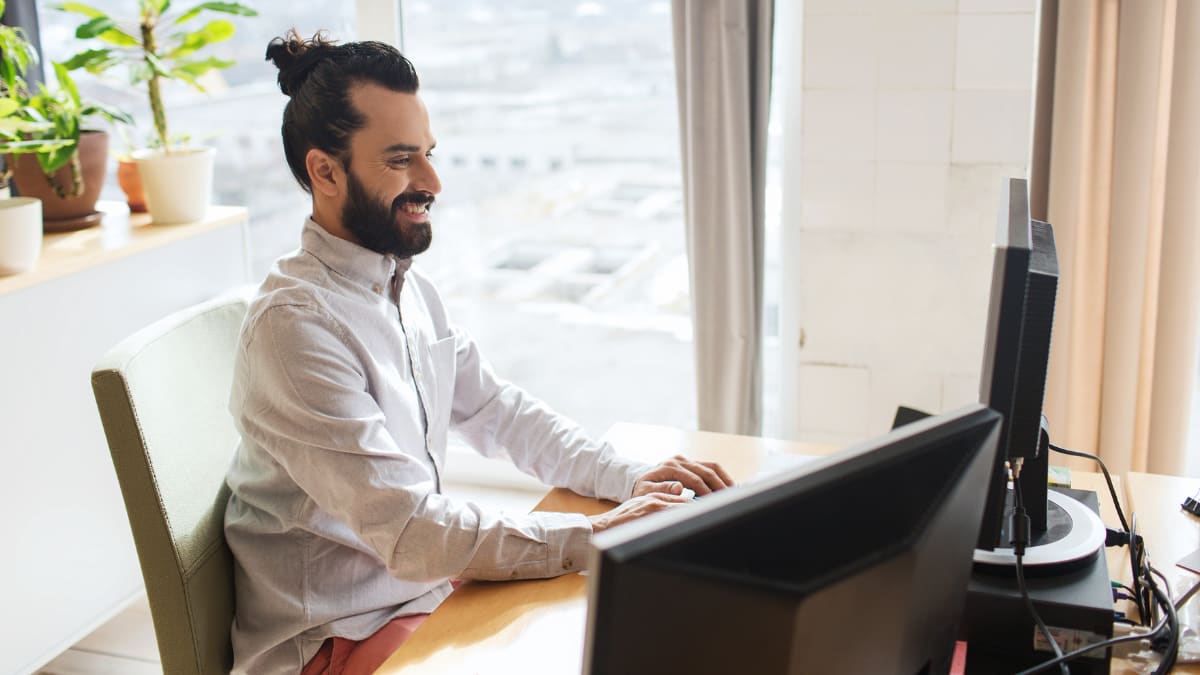 Are fast accelerated online degree programs legitimate?
Online learning was once considered strange, and the worth of an online degree was, at best, debatable. Due to the demand for socially remote education, even the most traditional institutions and universities have started offering online college courses.
One study proved that 61% of HR professionals believe online degrees are on par with or superior to conventional, on-campus programs.
Additionally, they discovered that many HR professionals are interested in an emphasis on competency and abilities rather than academic qualifications like degrees. According to U.S. News & World Report, rather than the more rigid semester schedules, many businesses are more interested in competency-based progression in online degree programs that allow students to go through the curriculum as they gain familiarity with it.
Online students have a chance at employment that is on-par with on-campus students because of an improvement in public perception. Companies place a much greater value on a school's accreditation and the caliber of its graduates than they do on the process used to obtain a degree.
Because accreditation holds more weight than the learning methodology, students can now take advantage of flexible online degrees and accelerated degrees and still experience the same employability as traditional college graduates.
Key Points: Not all accelerated degree programs online are made the same. Enrolling in an accredited institution is the best way to ensure you'll earn a degree that will be respected by employers.
Keep in mind that there won't be any indication on your degree that your classes were done online or that they were accelerated classes. Only your course completion and your grade will appear on your transcript.
Back to Top
How To Find the Best Accelerated Degrees For You
Analyzing different programs' tuition costs, course offerings, and other elements is necessary to select the best accelerated degree for you. To find the most up-to-date information, visit your chosen college's website or contact the admissions offices.
Of the many factors to consider, some of the most important things to note about the accelerated programs you are interested in include:
Cost
Accelerated programs often have different costs than traditional degree programs. Because you spend less time in the program, accelerated degree programs frequently have lower costs.
If a cheaper education is important to you, choose a public university. You should note, however that public universities may charge considerably more for out-of-state students. Several private colleges offer flat-rate tuition fees, even if you're an out-of-state student.
In addition to tuition, you should also factor in other fees, including technology and assessment fees. Before applying, weigh the prices of on-campus vs. online college programs.
Program Format
Accelerated degree programs are often available online, allowing students to flex when they study to best suit their busy work schedule. An on-campus accelerated program can be completed in a shorter time frame, but will require you to physically be on campus for lectures.
Time to Completion
Traditional degree programs often hold class sessions that are 15-17 weeks long. On the other hand, accelerated degrees have 5 to 10-week class sessions.
Some accelerated degree programs allow you to enroll part-time. But if you truly want to expedite your college degree, enrolling as a full-time student will help you complete an accelerated degree even faster.
Location
Many accelerated programs, such as nursing (BSN) and psychology, are not 100% online. These degree programs often require students to visit the campus for experiential learning opportunities. If you're opting to earn a degree in healthcare, you should choose a college or university near your area for any on-campus or residency requirement.
Note that some online schools will allow you to complete experiential learning in facilities near or within your area.
Accreditation
When assessing accelerated programs, whether online or on-campus, accreditation is a crucial factor to consider. Accredited schools ensure that you'll receive a degree recognized by employers.
Moreover, the only way that you can qualify for federal financial aid is by attending an accredited college or university.
Verify that any college you are applying to has received national or regional accreditation. The main accrediting bodies with the United States include:
Accrediting Commission for Community & Junior Colleges (ACCJC) Western Association of Schools and Colleges
Higher Learning Commission (HLC)
New England Commission of Higher Education (NECHE)
Middle States Commission on Higher Education (MSCHE)
Southern Association of Colleges & Schools Commission on Colleges (SACSCOC)
Northwest Commission on Colleges and Universities (NWCCU)
WASC Senior College and University Commission (WSCUC)
Some particular programs may also receive programmatic accreditation in addition to school accreditation.
Student Support
When enrolling in an accelerated program, burnout and distraction are two of your worst enemies. You will need all the right support!
Student support services are essential in online education to guarantee that you have a great learning experience, receive proper support, and have access to resources and assistance when you need them. There are numerous accelerated bachelor's degree programs that provide support services for students. These services include:
Academic Support
Technical Support
Accessibility and Accommodations
Counseling and Mental Health Services
Career Services
Community and Networking Opportunities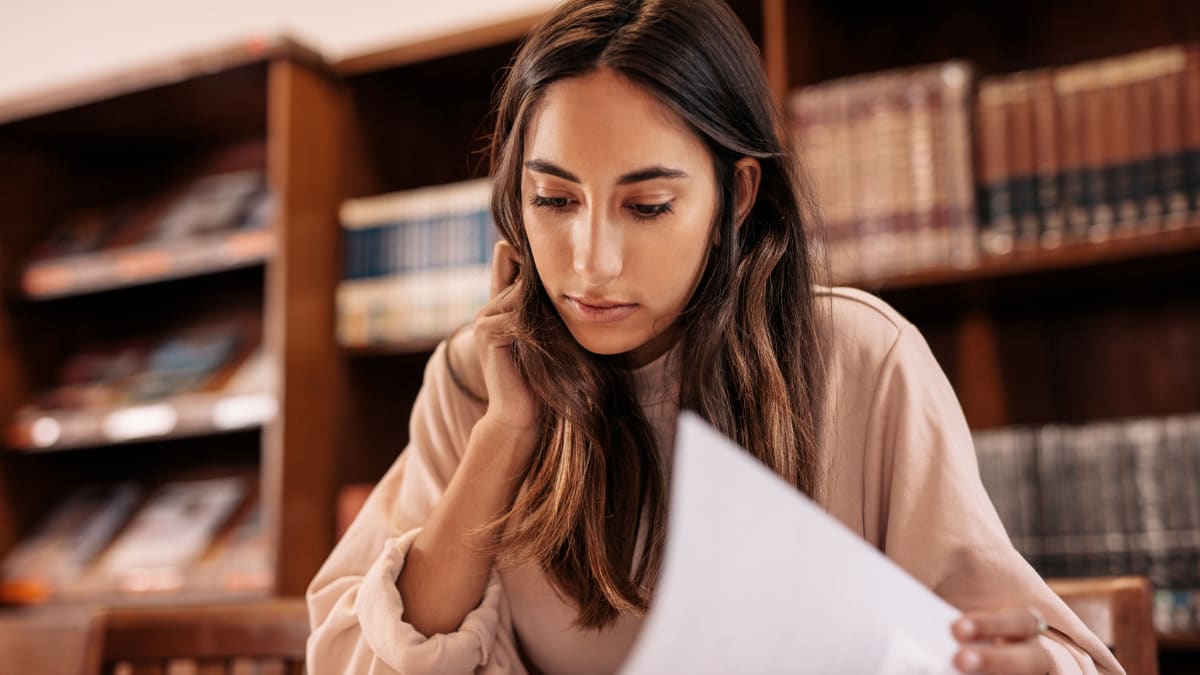 Accelerated Degrees Available at All Degree Levels
Accelerated degrees are offered at all degree levels, through both on-campus and online degree programs. Students can be confident that there are fast degree programs that will allow you to complete a college degree as quickly as possible, no matter where you are in your higher education journey.
How do accelerated bachelor's degrees allow students to graduate more quickly?
Accelerated bachelor's degrees are offered both on-campus and in an online bachelor's degree program format.
Compared to four-year traditional degree programs, accelerated bachelor's degree programs allow students to finish their undergraduate degrees in two to three years as mentioned previously. But how do these programs accomplish this?
Accelerated bachelor's degree programs offer courses that can be completed in a shorter time frame, may give credit for prior learning, and many offer flexible scheduling options. Taken together, an accelerated bachelor's degree gives students a quicker route to graduation.
Moreover, students in accelerated bachelor's programs are given year-round study opportunities, shorter course periods, and opportunities to take more courses per semester.
That being said, it is important to note that this does not mean that students do less work in an accelerated program. In fact, they must complete the same amount of coursework, but do it in a compressed amount of time, so hard work and an extreme attention to time management and organization are of the utmost importance.
Are there accelerated master's degree programs?
Accelerated master's degrees are offered both on-campus and in an online degree format.
Accelerated online master's programs allow students to complete all necessary coursework in 12-18 months instead of the usual two years. However, just like accelerated bachelor's degree programs, these degree programs are often more challenging and intense than their traditional counterparts.
Condensed sessions and more frequent classes are two accelerated delivery formats that can be used for courses to cover the same information as traditional programs more quickly.
Are there accelerated doctorate degree programs?
Accelerated doctorate degrees are offered both on-campus and in online PhD program formats.
Doctorate degree completion times are typically shortened via accelerated programs. Depending on the curriculum and the student's course load, accelerated programs may be finished in 2-3 years, much faster than the customary 4-6 years or more. Accelerated doctoral programs still require students to work closely with faculty mentors, conduct extensive research, and advance their field of study.
What are accelerated degree completion programs?
Students with prior college credit hours or an associate degree may be qualified for a degree completion program. These programs, often called "bridge programs," are offered both online and on-campus and allow students to finish their bachelor's degree faster.
Through degree completion programs, students can transfer their previously earned college credits into their current accelerated program to complete the remaining requirements for a bachelor's degree quickly.
What are competency-based degrees?
Competency-based degrees, otherwise known as competency-based education (CBE), are educational programs that emphasize particular abilities and competencies over traditional metrics like credit hours or seat time. In CBE programs, students advance according to their capacity to demonstrate mastery of predetermined skills or learning goals.
Are accelerated programs available at the associate degree level?
If you have previously earned credit towards an associate degree, but never completed it, whether those credits were earned while in high school or at a community college, it may be possible for those credits to be transferred into an associate degree program.
While we are not specifically covering accelerated associate degree programs in this article, contact the admissions department of a college that offers an associate degree you are interested in to verify their rules around credit transfers. Many two-year colleges are open to transferring credits to shorten your time to graduation.
Bottom Line: No matter where you are in your higher education journey, there is likely an accelerated program that will help you earn a degree much quicker than you would in a traditional degree program. This is a perfect solution for busy working professionals or returning students who need a degree quickly.
Admission Requirements for Accelerated Degree Programs
Admissions criteria for accelerated degree programs will vary based on the college or university and the specific degree program. But here are the most common admission requirements of an accelerated degree program:
Completed Application
Previous College Credits
Transcripts
Minimum GPA
Prerequisite Courses
Personal Statement or Essay
Letters of Recommendation
Resume or CV
Interview
It's important to contact the school's admissions office to have precise requirements and processes.
Pros and Cons of Accelerated Degrees and Accelerated Courses
Before pursuing accelerated degrees or courses, prospective students should carefully weigh their advantages and downsides.
Pros of Accelerated Programs
They are time-efficient.
The shorter time frame can save you from incurring more debt.
They provide you with a more concentrated curriculum.
They give the fastest path towards career advancement.
Cons of Accelerated Programs
They are often more intense and demanding.
The increased demand may leave you with less flexibility.
The shortened time frame may present students with limited networking opportunities.
Accelerated degrees can make it tricky to maintain a healthy work-life balance.
Accelerated Courses vs. Traditional Courses
When choosing between accelerated and traditional courses, it's crucial to consider your learning preferences, time constraints, and capacity for handling a heavier workload. The decision ultimately comes down to your objectives, limitations, and learning preferences.
Because accelerated courses are designed to be completed in a much shorter time than traditional college courses, they are more intense and fast-paced. This can result in a heavier workload and require students to dedicate more time and effort to keep up with the accelerated pace.
Accelerated degrees often offer a more streamlined learning process, which can narrow the focus on key ideas. On the other hand, traditional courses may provide greater time for in-depth topic investigation and wider coverage of course material.
Although an accelerated course's basic material may not change, one last difference is that the delivery format and costs will differ between accelerated and traditional courses.
How to Earn A College Degree in Under Four Years
Planning, choosing practical courses, and taking proactive measures to speed up your progress are all necessary for completing a bachelor's degree in less than four years.
You can enroll in the maximum amount of credits every semester in an accelerated bachelor's degree program. Consider taking 18 credits or more per semester instead of the typical course load of 12 to 15 credits. You can finish extra coursework by taking advantage of the summer and winter terms or intersessions.
If you are still a high school student, look into high school dual enrollment programs that let you earn college credits before beginning your degree. Consider credit-by-exam programs like AP, CLEP, or the DANTES Subject Standardized Tests (DSST). You will receive college credit if you pass these examinations and demonstrate your mastery of a subject.
Other strategies to consider to earn online bachelor's degrees in under four years include:
Prioritizing general education requirements
Exploring transfer credits
Taking summer internships or co-op programs
If you plan to pursue a graduate-level degree in less time, you can pursue a dual undergraduate degree program.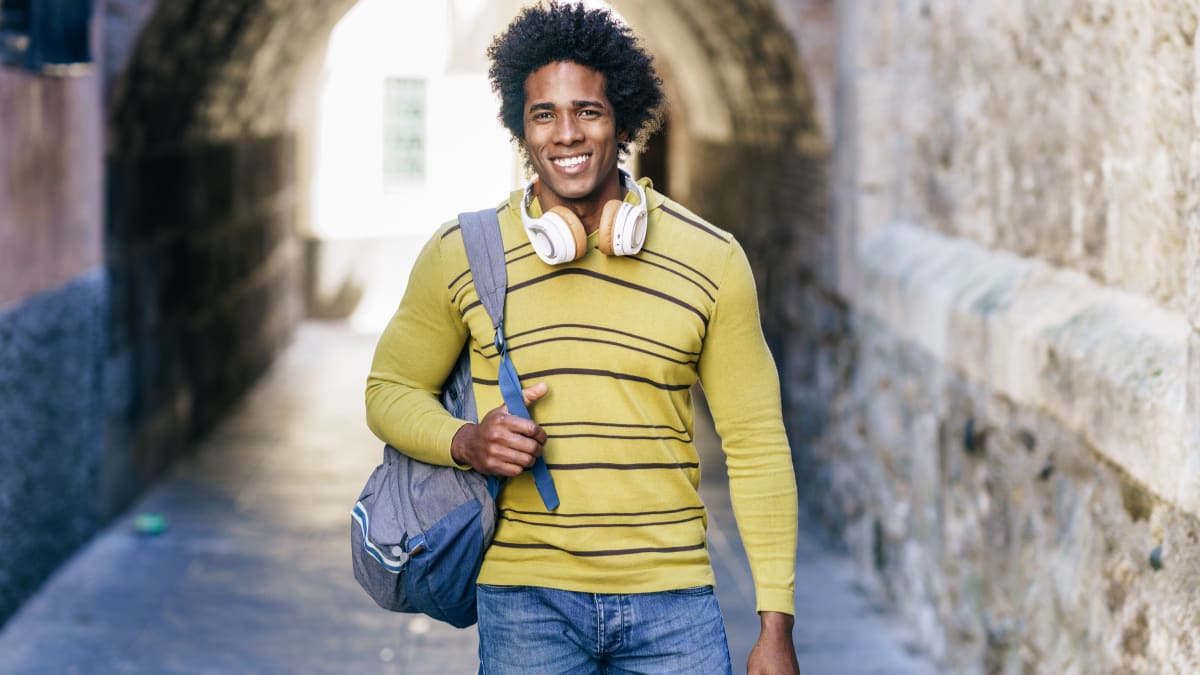 Back to Top
Colleges with the Best Accelerated Programs
Other Rankings

What is Northwestern University known for?

Northwestern University's faculty and alumni have been influential in:

Most Influential Alumni

Located in Evanston, Illinois, Northwestern University maintains an academic community that is committed to diversity, quality teaching, cutting-edge research, and its students' intellectual and personal development.

Northwestern University offers several accelerated programs to help students earn their degrees more quickly.

Three of its renowned accelerated degrees include:

NWU is also known for its dual-degree programs in Biomedical Engineering, Public Health, Mechanical Engineering, Civil Engineering, Environmental Engineering, Computer Science, Comparative Literary Studies, and more. Visit NWU's Dual Graduate & Undergraduate and Dual Bachelor's Degrees catalogs.

Northwestern University is regionally accredited by the Higher Learning Commission.

Other Rankings

What is University at Buffalo known for?

University at Buffalo's faculty and alumni have been influential in:

Most Influential Alumni

The University at Buffalo, established in 1846, is a public, four-year institution focusing on research. UB is the biggest and most comprehensive among the SUNY system's 64 campuses. The university also offers over 80 bachelor's degrees, 184 master's programs, and 78 doctoral programs.

One of UB's most sought-after academic programs is its Accelerated BS Program in Nursing which can be completed in one year. Tailored for those holding a bachelor's or master's in another field, the Accelerated Baccalaureate of Science (ABS) in Nursing Program offers a second-degree option to earn a bachelor's degree in nursing.

In addition to the ABSN degree, UB offers a combined bachelor's and doctorate—the 3+3 Accelerated BA-JD law degree program.

UB obtained full accreditation from the Middle States Consortium for Higher Education.

University at Buffalo's Online Degrees

BSN in Nursing

Required Credits: 120
Completion Time: None Reported
Format: Online

Other Rankings

What is Seton Hall University known for?

Seton Hall University's faculty and alumni have been influential in:

Most Influential Alumni

With over 90 challenging academic programs, Seton Hall University has claimed its reputation as one of the most prominent Catholic universities in the US. Seton Hall provides rigorous educational programs, illustrious alums, cutting-edge facilities, recognized faculty, and a wide range of internship, research, and scholarship opportunities.

Seton Hall offers accelerated dual bachelor's and master's programs in several fields, including:

Those are just a few of the accelerated, dual-degree programs at Seton Hall. You can visit the Accelerated and Dual Degree Programs website and explore other options.

The Middle States Commission on Higher Education accredits Seton Hall.

Other Rankings

What is University of Alabama at Birmingham known for?

University of Alabama at Birmingham's faculty and alumni have been influential in:

Most Influential Alumni

Located in the main metropolitan area of the state is a large, comprehensive urban university with a nationally acclaimed academic health center. The University of Alabama is the largest employer in Birmingham and the largest research institution in the state of Alabama.

To keep up with changing educational needs, UAB offers several accelerated learning opportunities to help non-traditional students enter the job market faster.

UAB's Accelerated Bachelor's/Master's degree programs include:

In addition to its accelerated degree programs, UAB offers fast-track degrees that allow current undergraduate students to pursue graduate-level courses.

Visit the University of Alabama at Birmingham website and learn more about their accelerated learning opportunities.

The Southern Association of Colleges & Schools Commission on Colleges fully recognizes UAB.

University of Alabama at Birmingham's Online Degrees

BS in Community Health and Human Services

Degree Concentrations

Human Services
Community Health

Required Credits: 121
Completion Time: None Reported
Format: Online

BS in Accounting

Degree Concentrations

Financial Management Concentration
Investments and Institutions Concentration
Real Estate Concentration

Required Credits: 120
Completion Time: None Reported
Format: Online

BS in Health Care Management

Degree Concentrations

Concentration Tracks
Clinical Manager
Pre-professional
LongTerm Care Administration
Fast Tracks
Health Informatics
Healthcare Quality and Safety

Required Credits: 120
Completion Time: None Reported
Format: Online

BS in Human Resource Management

Required Credits: 120
Completion Time: None Reported
Format: Online

BS in Criminal Justice

Required Credits: 120-125
Completion Time: None Reported
Format: Online

BS in Industrial Distribution

Degree Concentrations

Engineering or Medical Equipment and Supplies

Required Credits: None Reported
Completion Time: None Reported
Format: Online

BS in Management

Degree Concentrations

International Business Dynamics
Management Planning and Control
Operations Management
Project Managemen

Required Credits: 120
Completion Time: None Reported
Format: Online

BS in Information Systems

Degree Concentrations

Data Analytics
Cybersecurity Management
Operations Management

Required Credits: 120
Completion Time: None Reported
Format: Online

BS in Nursing

Required Credits: 125
Completion Time: None Reported
Format: None Reported

BS in Psychology

Required Credits: 121
Completion Time: None Reported
Format: Online

BS in Finance

Required Credits: 120
Completion Time: None Reported
Format: Online

Other Rankings

What is Creighton University known for?

Creighton University's faculty and alumni have been influential in:

Most Influential Alumni

Creighton University, a private Jesuit Catholic institution, is among the top universities in Omaha. It was established in 1878 and presently houses more than 8,000 students. Creighton's name honors the founding family, whose contributions enabled Bishop James O'Connor to establish the institution.

Creighton has maintained its reputation for being one of the best universities for nursing degree programs. One of their most popular accelerated programs is their on-campus Accelerated Bachelor of Science in Nursing (ABSN) degree.

In addition to its accelerated nursing program, Creighton also offers several bachelor's to master's accelerated degree options in the field s of:

Business
Education
Communication Studies
Health and Wellness
Leadership
Science

If you're interested in Creighton's online programs, you can visit their Accelerated Bachelor's to Master's information page and explore more about their accelerated options.

The Higher Learning Commission accredits Creighton University.

Creighton University's Online Degrees

BS in Leadership

Required Credits: 128
Completion Time: None Reported
Format: Online

BSEMS in Emergency Medical Services

Required Credits: 128
Completion Time: None Reported
Format: Online

BA in Healthy Lifestyle Management

Required Credits: 128
Completion Time: None Reported
Format: Online

Other Rankings

What is Liberty University known for?

Liberty University's faculty and alumni have been influential in:

Most Influential Alumni

Since 1985, Liberty University has been a leader in distance learning and is now the country's fifth-biggest institution and most prominent nonprofit educator. Liberty's online programs give access to the same high-caliber course offerings as its on-campus programs in Lynchburg, Virginia, but in a more flexible format. Liberty offers over 400 fully online programs with a fast-paced curriculum.

Liberty has an Accelerated RN to BSN to MSN degree program that can be completed online. There is also an Accelerated Master of Science in Nursing (MSN) degree that can be completed in as little as one year.

If you are interested in a business degree, Liberty offers an Online Accelerated MBA degree that can be completed in as little as one year.

The Southern Association of Colleges & Schools Commission on Colleges has accredited Liberty University.

Liberty University's Online Degrees

BS in Commercial Music

Required Credits: 120
Completion Time: None Reported
Format: Online

BS in Fashion Merchandising

Required Credits: 120
Completion Time: None Reported
Format: Online

BFA in Graphic Design

Required Credits: 120
Completion Time: None Reported
Format: Online

BS in Accounting

Required Credits: 120
Completion Time: None Reported
Format: Online

BSBA in Business Administration

Degree Concentrations

Automotive Dealership Management
Communication
Data Analytics
Digital Marketing And Advertising
Economics
Entrepreneurship
Finance
Financial Planning
Green And Sustainable Management
Healthcare Management
Human Resource Management
International Business
Leadership
Marketing Analytics
Marketing: Sales Management And Professional Selling
Project Management
Public Administration
Real Estate
Strategic Marketing Management

Required Credits: 120
Completion Time: None Reported
Format: Online

BEd in Business Education 6-12

Required Credits: 120
Completion Time: None Reported
Format: Online

BS in Christian Leadership And Management

Required Credits: 120
Completion Time: None Reported
Format: Online

BS in Sports Management

Degree Concentrations

Conference And Event Management
Sports Administration
Sports Communication And Public Relations
Sports Outreach
Sports Venue Management

Required Credits: 120
Completion Time: None Reported
Format: Online

BS in Computational Mathematics

Degree Concentrations

Actuarial
Computer Science
Engineering

Required Credits: 120
Completion Time: None Reported
Format: Online

BS in Information Systems

Degree Concentrations

Accounting Information Systems
Data Networking
Database
Information Assurance

Required Credits: 120
Completion Time: None Reported
Format: Online

BS in Information Technology

Degree Concentrations

Application And Database Development
Data Networking And Security
Gaming Design
Web And Mobile Programming

Required Credits: 120
Completion Time: None Reported
Format: Online

BS in Computer Science Cybersecurity

Required Credits: 121
Completion Time: None Reported
Format: Online

BS in Criminal Justice

Degree Concentrations

Business Administration And Management
Corrections And Human Services
Crime Scene Investigation
Criminal Psychology
Homeland Security
Juvenile Justice
Public Administration
Strategic Intelligence

Required Credits: 120
Completion Time: None Reported
Format: Online

BS in Fire Administration

Required Credits: 120
Completion Time: None Reported
Format: Online

BS in Government

Degree Concentrations

National Security
Politics And Policy
Public Administration

Required Credits: 120
Completion Time: None Reported
Format: Online

BS in Law And Policy

Required Credits: 120
Completion Time: None Reported
Format: Online

BS in Paralegal Studies

Required Credits: 120
Completion Time: None Reported
Format: Online

BS in Early Childhood Education

Required Credits: 120
Completion Time: None Reported
Format: Online

BS in Elementary Education

Required Credits: 120
Completion Time: None Reported
Format: Online

BEd in Elementary Education

Degree Concentrations

Middle Grades English
Middle Grades Mathematics
Middle Grades Science
Middle Grades Social Science
Special Education

Required Credits: 120
Completion Time: None Reported
Format: Online

BEd in English Education 6-12

Required Credits: 120
Completion Time: None Reported
Format: Online

BEd in Mathematics Education 6-12

Required Credits: 120
Completion Time: None Reported
Format: Online

BEd in Middle Education

Degree Concentrations

English
Math
Science
Social Science

Required Credits: 120
Completion Time: None Reported
Format: Online

BEd in Physical Education 6-12

Required Credits: 120
Completion Time: None Reported
Format: Online

BEd in Physics Education - Earth Science 6-12

Required Credits: 120
Completion Time: None Reported
Format: Online

BEd in Social Studies Education

Required Credits: 120
Completion Time: None Reported
Format: Online

BS in Special Education

Required Credits: 120
Completion Time: None Reported
Format: Online

BEd in Special Education

Required Credits: 120
Completion Time: None Reported
Format: Online

BS in Teaching English As A Second Language

Required Credits: 120
Completion Time: None Reported
Format: Online

BS in Applied Ministry

Required Credits: 120
Completion Time: None Reported
Format: Online

BS in Biblical And Educational Studies

Required Credits: 120
Completion Time: None Reported
Format: Online

BS in Cultural Engagement

Required Credits: 120
Completion Time: None Reported
Format: Online

BS in English And Writing

Degree Concentrations

Creative Writing
Journalism

Required Credits: 120
Completion Time: None Reported
Format: Online

BEd in English As A Second Language

Required Credits: 120
Completion Time: None Reported
Format: Online

BS in History

Required Credits: 120
Completion Time: None Reported
Format: Online

BS in Interdisciplinary Studies

Required Credits: 120
Completion Time: None Reported
Format: Online

BS in Military Studies

Degree Concentrations

History
International Security
Professional
Resiliency

Required Credits: 120
Completion Time: None Reported
Format: Online

BS in Political Science

Required Credits: 120
Completion Time: None Reported
Format: Online

BS in Public Administration

Required Credits: 120
Completion Time: None Reported
Format: Online

BS in Religion

Degree Concentrations

Apologetics
Biblical And Theological Studies
Christian Counseling
Christian Ministries
Evangelism
Global Studies
Nextgen

Required Credits: 120
Completion Time: None Reported
Format: Online

BS in Social Media Management

Required Credits: 120
Completion Time: None Reported
Format: Online

BSW in Social Work

Required Credits: 120
Completion Time: None Reported
Format: Online

BS in Strategic Communication

Required Credits: 120
Completion Time: None Reported
Format: Online

BS in Worship Studies

Required Credits: 120
Completion Time: None Reported
Format: Online

BS in Health Sciences

Required Credits: 120
Completion Time: None Reported
Format: Online

BS in Healthcare Administration

Required Credits: 120
Completion Time: None Reported
Format: Online

BS in Informatics-Healthcare Informatics

Required Credits: 120
Completion Time: None Reported
Format: Online

BSN in Nursing (Rn To Bsn)

Required Credits: 120
Completion Time: None Reported
Format: Online

BSRT in Respiratory Therapist

Required Credits: 120
Completion Time: None Reported
Format: Online

BSN in Nursing Global Studies (Rn To Bsn)

Required Credits: 127
Completion Time: None Reported
Format: Online

BS in Psychology

Degree Concentrations

Addictions And Recovery
Christian Counseling
Criminal Psychology
Online Crisis
Development Psychology
Life Coaching
Military Resilience

Required Credits: 120
Completion Time: None Reported
Format: Online

BS in Aviation

Required Credits: 120
Completion Time: None Reported
Format: Online

BS in Aviation Maintenance Management

Required Credits: 120
Completion Time: None Reported
Format: Online

BS in Aviation Management

Required Credits: 120
Completion Time: None Reported
Format: Online

BS in Civil Engineering

Required Credits: 120
Completion Time: None Reported
Format: Online

BS in Industrial Engineering

Required Credits: 120
Completion Time: None Reported
Format: Online




Other Rankings

What is University of Texas Rio Grande Valley known for?

University of Texas Rio Grande Valley's faculty and alumni have been influential in:

Most Influential Alumni

While being relatively new in the higher education system of the United States, the University of Texas Rio Grande Valley has paved the way to become one of the most progressive public research universities. UTRGV offers more than 120 graduate and undergraduate program options in various fields, from STEM to liberal arts to business communications.

Numerous accelerated degree programs are available at the University of Texas Rio Grande Valley that speed up the completion of a bachelor's degree. Accelerated online degrees at UTRGV include:

You can visit UTRGV's website to learn more about their online accelerated degree program options.

The Southern Association of Colleges & Schools Commission on Colleges accredits the University of Texas Rio Grande Valley.

Other Rankings

What is Indiana University of Pennsylvania known for?

Indiana University of Pennsylvania's faculty and alumni have been influential in:

Most Influential Alumni

The research-focused learning community of the Indiana University of Pennsylvania resides in a small town in Indiana, Pennsylvania. More than 140 undergraduate programs, 56 master's programs, and 14 doctoral programs are all available at the university.

IUP offers several accelerated degree programs, both online and on-campus. IUP's 4+1 accelerated programs allow students to complete both a bachelor's degree and a master's degree in five years, shaving at least a year off of your studies. Degrees in this program include:

Criminology and Criminal Justice
English
Public Health,
Literacy/Reading Specialist
Mathematics Education
Master of Business Administration
Safety Sciences
Sport Science

To learn more about the accelerated programs, visit IUP's 4+1 Program website.

IUP is fully accredited by the Middle States Commission on Higher Education.

Other Rankings

What is National University known for?

National University 's faculty and alumni have been influential in:

Most Influential Alumni

National University is known for its efforts in dismantling educational barriers. NU has a growing network of nonprofit educational institutions catering to over 41,000 students and more than 3,300 staff members.

NU has 190+ career-relevant online degree programs with options to pursue 4- and 8-week courses, allowing students to customize their learning experience and graduate faster than at a traditional university.

NU offers several accelerated degrees at the undergraduate and graduate levels in the fields of:

Public Administration
Criminal Justice Administration
Homeland Security and Emergency Management
Alternative Dispute Resolution
Business Law
Forensic Sciences

To know if you're qualified for NU's fast-paced degrees, visit their Accelerated Studies website.

The Western Association of Schools and Colleges has regionally accredited NU.

National University 's Online Degrees

BA in Digital Media Design

Required Credits: 180
Completion Time: None Reported
Format: Online

BS in Accountancy

Required Credits: 180
Completion Time: None Reported
Format: Online

BBA in Business Administration

Required Credits: 180
Completion Time: None Reported
Format: Online

BS in Construction Management

Required Credits: 180
Completion Time: None Reported
Format: Online

BS in Financial Management

Required Credits: 180
Completion Time: None Reported
Format: Online

BA in Integrated Marketing Communications

Required Credits: 180
Completion Time: None Reported
Format: Online

BA in Management

Required Credits: 180
Completion Time: None Reported
Format: Online

BS in Organizational Leadership

Required Credits: 180
Completion Time: None Reported
Format: Online

BA in Strategic Communications

Required Credits: 180
Completion Time: None Reported
Format: Online

BS in Computer Science

Required Credits: 180
Completion Time: None Reported
Format: Online

BS in Cybersecurity

Required Credits: 180
Completion Time: None Reported
Format: Online

BS in Information Systems

Required Credits: 180
Completion Time: None Reported
Format: Online

BS in Information Technology Management

Required Credits: 180
Completion Time: None Reported
Format: Online

BS in Criminal Justice Administration

Required Credits: 180
Completion Time: None Reported
Format: Online

BS in Homeland Security and Emergency Management

Required Credits: 180
Completion Time: None Reported
Format: Online

BA in Pre-Law Studies

Required Credits: 180
Completion Time: None Reported
Format: Online

BA in Early Childhood Development

Degree Concentrations

Inspired Teaching and Learning Preliminary Multiple Subject Teaching Credential California

Required Credits: 180
Completion Time: None Reported
Format: Online

BA in Early Childhood Education

Required Credits: 180
Completion Time: None Reported
Format: Online

BA in Elementary Education

Degree Concentrations

Nevada Elementary Licensure

Required Credits: 180
Completion Time: None Reported
Format: Online

BA in English

Degree Concentrations

Single Subject Matter Preparation and ITL Single Subject Credential California
Single Subject Matter Preparation and ITL Single Subject Credential California

Required Credits: 180
Completion Time: None Reported
Format: Online

BA in English Education

Degree Concentrations

Nevada Secondary Licensure
Nevada Secondary Licensure

Required Credits: 180
Completion Time: None Reported
Format: Online

BA in Mathematics Courses

Degree Concentrations

Single Subject Credential

Required Credits: 180
Completion Time: None Reported
Format: Online

BA in Social Science

Degree Concentrations

Inspired Teaching and Learning Preliminary Single Subject Credential California
Preliminary Single Subject Teaching Credential California

Required Credits: 180
Completion Time: None Reported
Format: Online

BA in General Studies

Required Credits: 180
Completion Time: None Reported
Format: Online

BA in Global Studies

Required Credits: 180
Completion Time: None Reported
Format: Online

BA in History

Required Credits: 180
Completion Time: None Reported
Format: Online

BA in Interdisciplinary Studies

Required Credits: 180
Completion Time: None Reported
Format: Online

BPA in Public Administration

Required Credits: 180
Completion Time: None Reported
Format: Online

BA in Sociology

Required Credits: 180
Completion Time: None Reported
Format: Online

BA in Spanish

Required Credits: 180
Completion Time: None Reported
Format: Online

BS in Healthcare Administration

Required Credits: 180
Completion Time: None Reported
Format: Online

BS in Public Health

Required Credits: 180
Completion Time: None Reported
Format: Online

BS in Construction Engineering Technology

Required Credits: 180
Completion Time: None Reported
Format: Online

BS in Electrical and Computer Engineering

Required Credits: 180
Completion Time: None Reported
Format: Online

BS in Manufacturing Design Engineering

Required Credits: 180
Completion Time: None Reported
Format: Online

Other Rankings

What is Southeastern University known for?

Southeastern University 's faculty and alumni have been influential in:

Southeastern University was founded in Lakeland, Florida 1935 as the Alabama Shield of Faith Institute. It became a liberal arts institution in 1970 and received university accreditation in 2005. Today, it is the largest educational institution affiliated with the US Pentecostal Assemblies of God in the Southeast, with more than 80 extension locations scattered throughout the United States.

Southeastern has expanded its campus online. Today, SEU offers several accelerated programs that allow students to earn their bachelor's and master's degrees more quickly. Accelerated degree options include:

The Southern Association of Colleges & Schools Commission on Colleges fully accredits SEU.

Southeastern University 's Online Degrees

BS in Digital Media and Design

Required Credits: 120
Completion Time: None Reported
Format: None Reported

BS in Business and Professional Leadership

Required Credits: 122
Completion Time: None Reported
Format: Online

BBA in Business Administration

Required Credits: 120
Completion Time: None Reported
Format: Online

BS in Organizational Leadership

Required Credits: 124
Completion Time: None Reported
Format: Online

BS in Criminal Justice

Required Credits: 124
Completion Time: None Reported
Format: Online

BS in Communication and Mass Media

Required Credits: 120
Completion Time: None Reported
Format: Online

BS in Human Services

Required Credits: 121
Completion Time: None Reported
Format: Online

BS in Ministerial Leadership

Required Credits: 120
Completion Time: None Reported
Format: Online

BSN in RN to BSN

Required Credits: 122
Completion Time: None Reported
Format: Online