What are some of the best new college majors to emerge in colleges in the US? These top degree programs come in response to rapidly changing technologies and innovations.
Key Takeaways
Colleges and universities are offering college students some of the newest college majors that have emerged as a result of advanced technologies and innovations.


The best college majors are in fields that are in-demand, have a clear career path, and offer a higher-than-average median salary.


The best college majors in one of the newest degree program areas ensure that you will be qualified for an in-demand career field.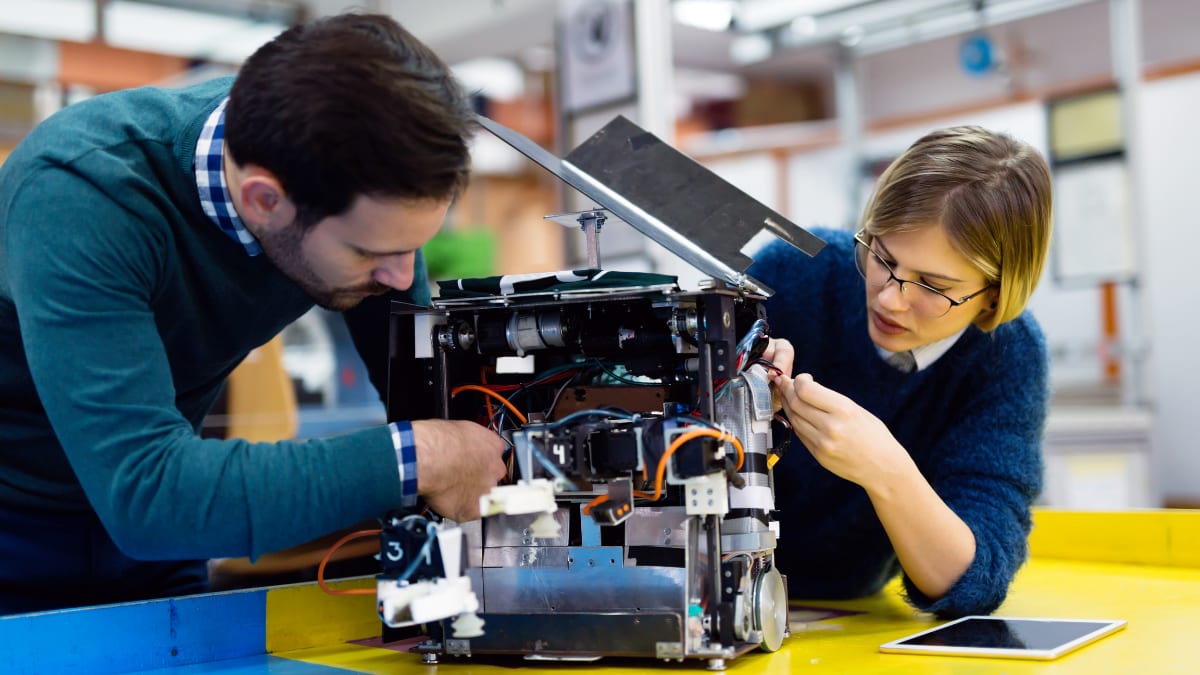 Discovery and Innovation Lead to the Best College Majors
Technologies are constantly changing, new fields emerge through discovery and innovation, and colleges and universities adapt quickly to the changes. Colleges are debuting new college majors in response.
Online education is gaining popularity quickly. This method of delivering a college degree to college students is fairly new. Just like the new best college majors discussed here, rapidly advancing technology has made the spread of online education possible.
In fact, many of the existing college majors and new college majors are now offered as online or hybrid programs to accommodate the changing needs of both traditional and non-traditional students.
All of the best college majors in the newest emerging fields in our ranking can be completed online.
Some of the best college majors include computer related career paths like nanotechnology or nanoscience, social media or new media, and human-computer interaction.
Despite the rapidly advancing technology, the best college majors must still undergo a full proposal process that is unique to each college and university, from curriculum development to external review (i.e., accreditation). Every proposed college major undergoes a stringent review process.
Key Point: The best college majors are increasingly offered by many top-ranked colleges and universities in an online education format.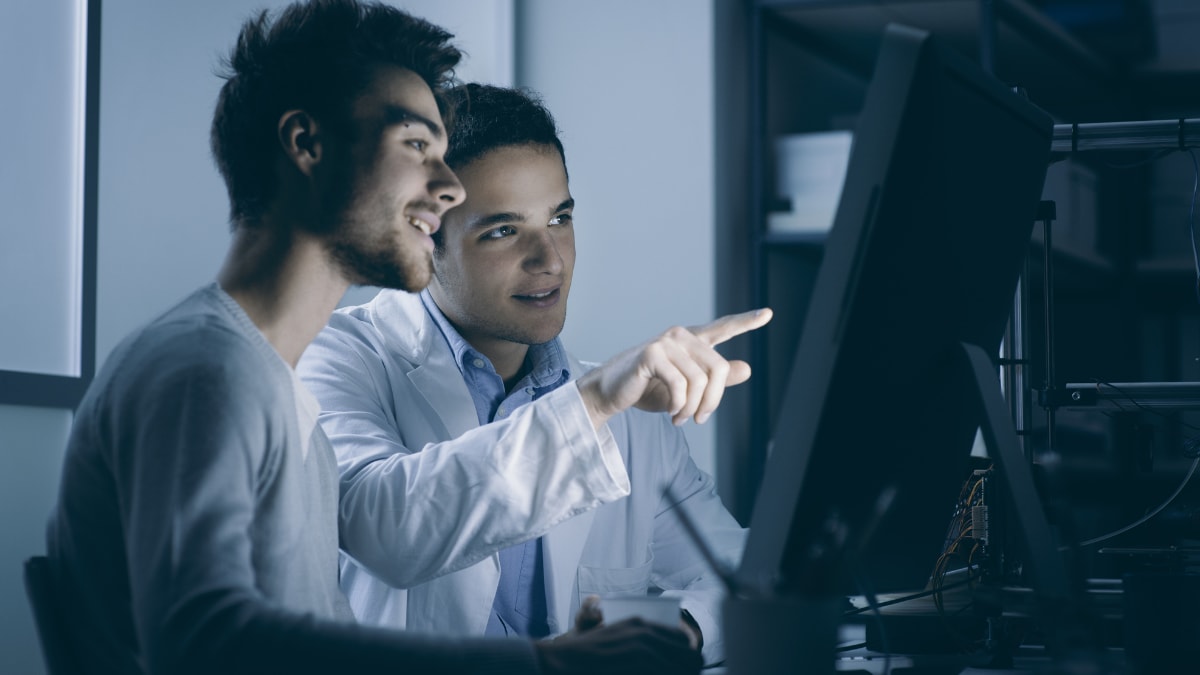 Why choose one of the newest college majors?
Choosing the right college major is one of the most important decisions that college students make. Graduates who have chosen the right college major will be rewarded with numerous job opportunities and career paths that offer higher than average salary.
On the flip side, choosing a college major with little expected job growth can mean that college students graduate with little prospect of finding a job right away.
The good news is that choosing a college major in an emerging field can help to boost your career options. If the field is new, competition in the job market may not be as intense as a college major that has been around for decades.
New career paths that come about from the best college majors that are just emerging offer exciting and potentially groundbreaking opportunities. We explore career paths for each new college major below.
It is no surprise that many of the new college majors in this article have their roots in computer science and other related technology fields like computer engineering and software development. While a computer science college major is a solid choice, exploring a field like nanotechnology or robotics engineering offers students the chance to participate in something truly groundbreaking.
In fact, there are a number of alternatives to a computer science or computer engineering college degree that will provide excellent career options. Some of the best college majors in technology include digital journalism, ecommerce, human-computer interaction, and robotics engineering. You will find details of each of these college majors below.
Bottom Line: The best college majors in emerging fields can lead to a career path that has lower competition, opportunites for advancement, and a higher than average median salary.
Here are 10 of the newest college majors offered by the country's leading colleges and universities.
Our ranking of the best college majors in emerging fields includes the best schools for obtaining a degree, career path information, median salary, and job growth projections.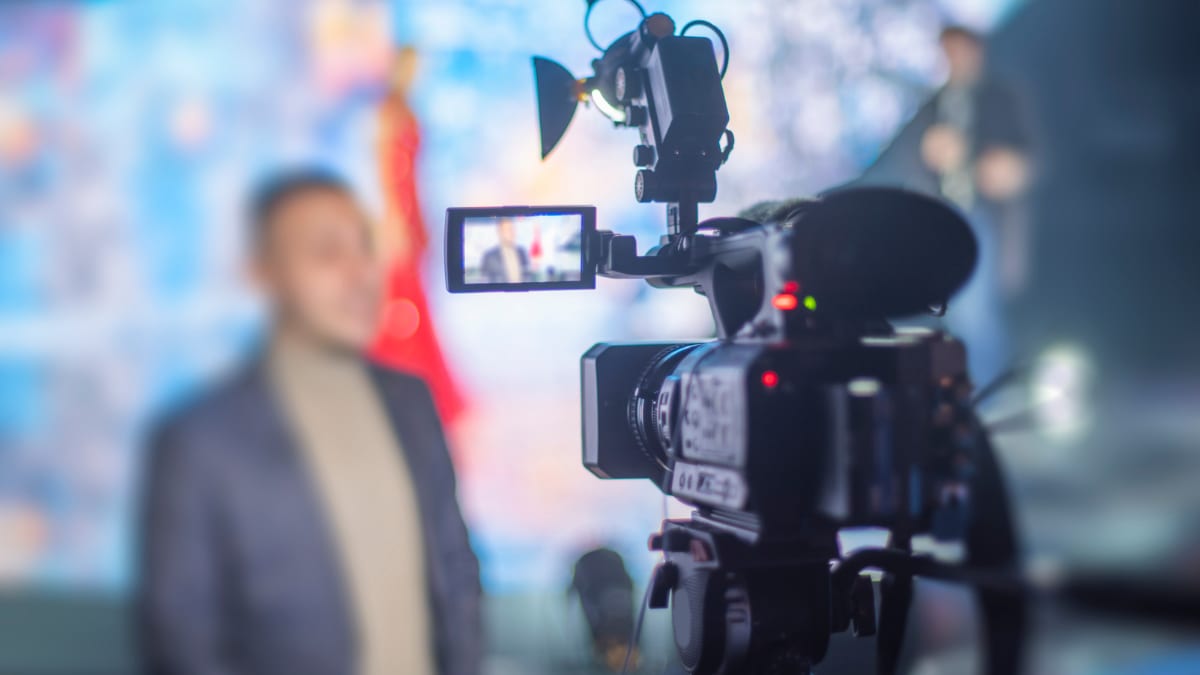 Fast Facts
Online Availability: Yes
Degree Levels: Associate degree, bachelor's degree, and master's degrees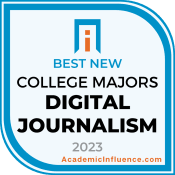 Digital journalism is an emerging college major that combines the principles and practices of journalism in traditional media (e.g., television, radio and print) with those of journalism in the new media (e.g., social media and online news outlets and websites).
Students master the basics of news coverage including writing and reporting, as well as news analysis, that are suitable for digital platforms. Students also learn the fundamentals of graphic journalism and photojournalism, web and digital publishing, and web-based publication design, among others.
Both on-campus and online education degree programs usually combine didactic coursework, laboratory experiences and, in some academic programs, an internship in local broadcasting or publishing companies. Students also learn the professional and ethical standards of journalism alongside technical skills development.
While the online courses and their descriptions and learning outcomes vary, a college major in digital journalism at the undergraduate and graduate school levels typically include the following courses:
Introduction to digital journalism, media and communication
Interactive media design
News writing and reporting for digital media
Media laws, ethics and regulations
Digital production and postproduction
Research communication and media
Careers, Median Salary, and Job Growth Rate
Schools Offering Digital Journalism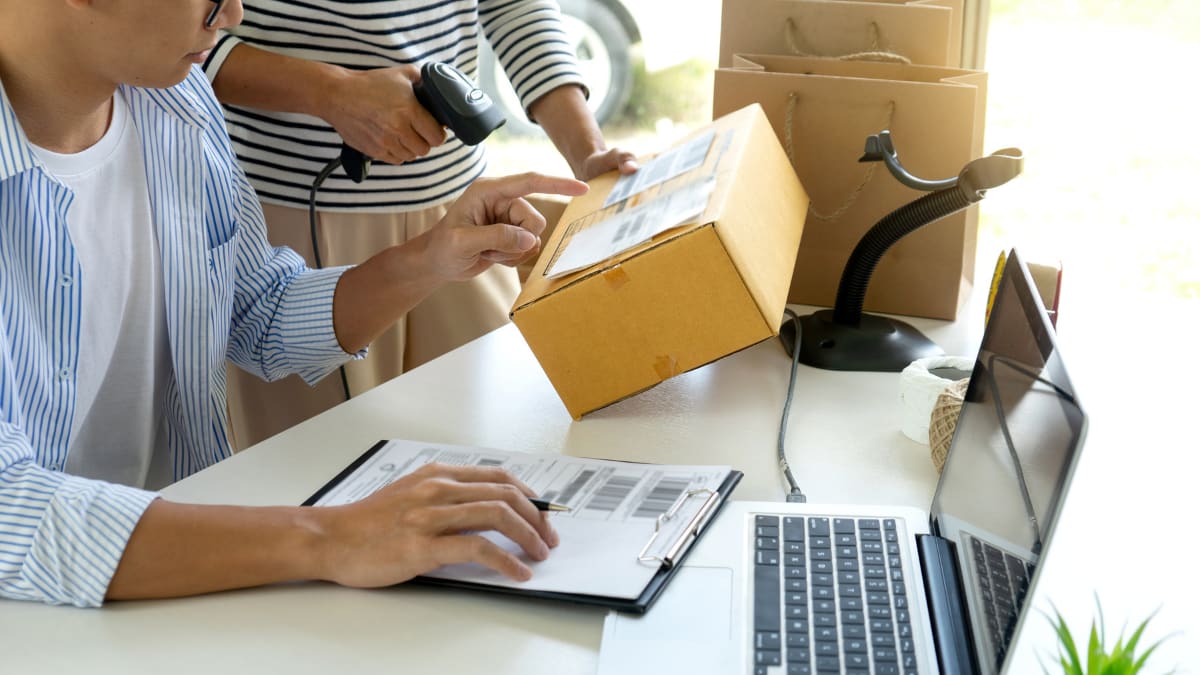 Back to Top
Fast Facts
Online Availability: Yes
Degree Levels: Associate, bachelor's degree, and master's degrees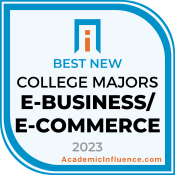 The COVID-19 pandemic placed an emphasis on physical distancing that reinforced the crucial importance of e-commerce and e-business in modern society. Considered among the fairly new college majors, bachelor's degree programs in e-business/e-commerce prepare students for a wide variety of careers in the digital world.
Graduates aren't limited in their job opportunities with a college major in e-commerce/e-business organizations either! Their knowledge and skills are transferable to traditional business organizations, too.
Careers, Median Salary, and Job Growth Rate
The BLS says employment in the e-commerce industry will reach nearly 450,000 jobs by 2026. Indeed, the job opportunities for graduates are immense.
Schools Offering E-Business/E-Commerce
Other Rankings

What is University of the Southwest known for?

University of the Southwest's faculty and alumni have been influential in:

The Bachelor in Business Administration with an E-commerce emphasis degree program at the University of the Southwest enables students to develop their fundamental understanding of e-business/e-commerce. Students learn about electronic business principles and practices, participate in digital sales and marketing campaigns, and maintain customer service systems, among other activities. Graduates are ready to become digital entrepreneurs themselves or make a difference in e-business organizations.

The e-commerce degree program is offered both on-campus and online or in a hybrid format.

What is University of La Verne known for?

University of La Verne's faculty and alumni have been influential in:

Most Influential Alumni

The Bachelor of Science in E-commerce degree program at the University of La Verne emphasizes academic excellence alongside hands-on learning experiences. Students tackle extensive coursework that covers the basics of business management, such as financial and managerial accounting, principles of management and marketing, and project management, with digital commerce.

Students must complete a senior project and choose from one of two concentrations, either Engineering of E-Commerce or Information Systems of E-Commerce.


Back to Top
Fast Facts
Online Availability: Yes
Degree Levels: Associate, bachelor's degree, and master's degrees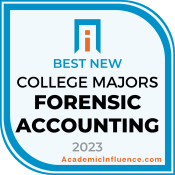 Accounting fraud can affect millions of lives in addition to the billions of dollars lost. This is where forensic accounting comes in—a branch of accounting that examines the financial statements and reports of businesses for possible fraudulent activity.
In many cases, forensic accountants work with law enforcement officers in the conviction of individuals and organizations involved in accounting fraud.
While fraudulent activity isn't new in accounting, forensic accounting is a fairly new college major in many colleges and universities. This is because forensic accounting was studied as a subject in existing programs in accounting and accountancy.
As an independent field of study, forensic accounting courses cover finance, accounting and auditing, criminal investigation and justice, and fraud prevention. There are also courses in accounting information systems, strategic management, and fraud auditing and examination.
Accounting majors interested in forensic accounting must possess critical and analytical thinking skills as well as problem-solving and research skills to thrive in a forensic accounting college major.
Graduates usually pursue the Certified Public Accountant (CPA) certification but may also add professional certifications specific to forensic accounting. Examples include the Certified Fraud Examiner (CFE) and Certified Forensic Accountant (CFA) credentials.
Careers, Median Salary, and Job Growth Rate
Schools Offering Forensic Accounting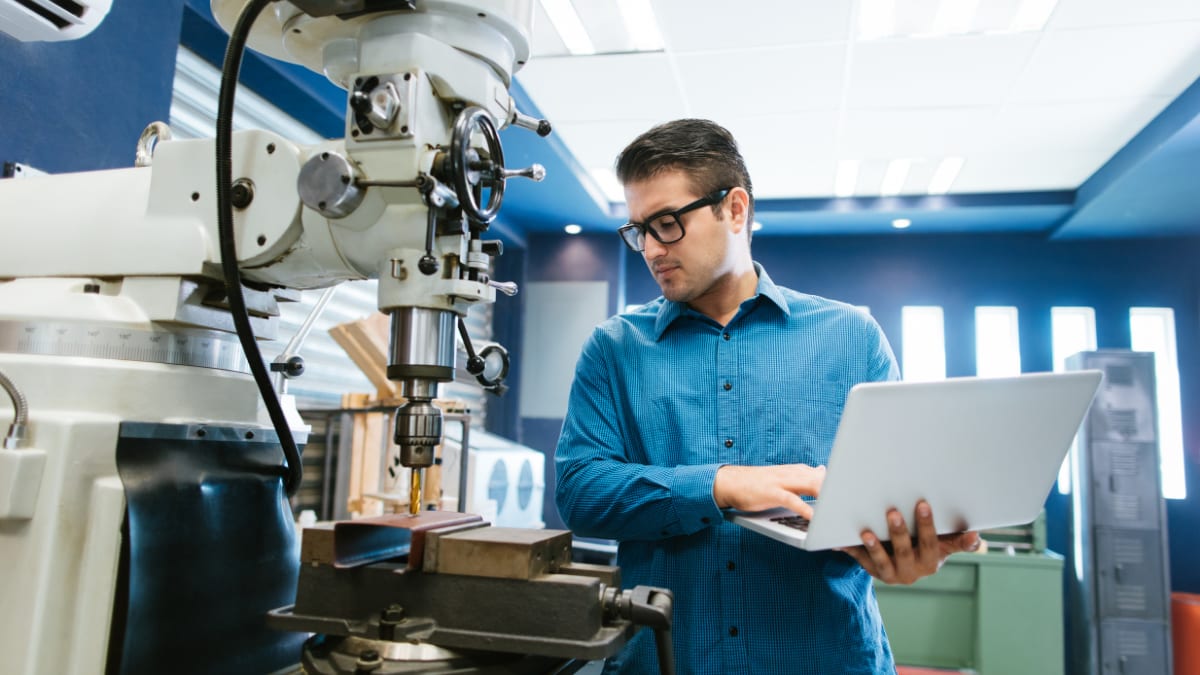 Back to Top
Fast Facts
Online Availability: Yes
Degree Levels: Bachelor's degree, and master's degree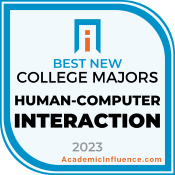 With technology being an integral part of modern society, it makes sense for colleges and universities to offer undergraduate and graduate degrees in human-computer interaction. These new college majors seek to understand human-computer interaction, an interdisciplinary field that studies the complex relationships between humans and computers.
The independent disciplines covered in this college major include behavioral sciences, sociology, psychology, and computer and information sciences.
Graduates can demonstrate proficiency in explaining the human elements of technology, in building new user interfaces, and in managing digital assets and virtual environments. Their knowledge and skills span the fundamentals of design and drawing, the user's needs for quality user experience, and database design management, among others.
Careers, Median Salary, and Job Growth Rate
Job growth in computer and information technology for which HCI graduates are qualified has a 15% projected growth forecast (2021-2031).
Schools Offering Human-computer Interaction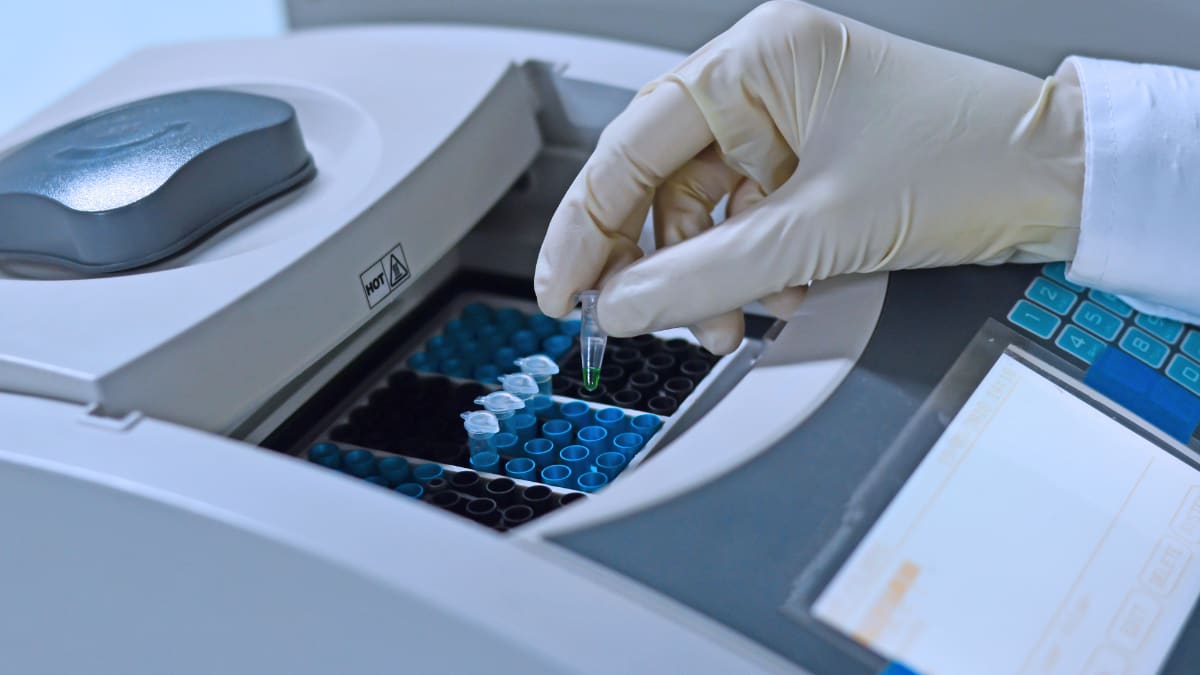 Back to Top
Fast Facts
Online Availability: Yes
Degree Levels: Bachelor's degree, master's and doctorate degrees; graduate certificate programs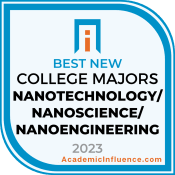 The fields of nanotechnology, nanoscience and nanoengineering are relatively new and, thus, students in this college major have plenty of career opportunities to look forward to! Graduates have the enviable opportunity of making useful contributions and innovations to the new field of science that can affect modern society and humanity. Plus, there's less competition than from related programs.
Nanotechnology education in itself is an interdisciplinary field that includes physics, mathematics, molecular biology, and chemistry, among other fields that help us to understand atoms and molecules.
Students learn the tools and technologies that allow for manipulation of atoms and molecules that, in turn, contribute to the creation and innovation of revolutionary technologies. Think of extremely bright lights, energy-efficient coatings, and targeted drug delivery systems.
Students must not only learn the theoretical foundations of physics, chemistry, and molecular biology, but must also learn hands-on skills through laboratory work. The best degree programs use state-of-the-art equipment and instruments for this purpose.
Careers, Median Salary, and Job Growth Rate
Schools Offering Nanotechnology/Nanoscience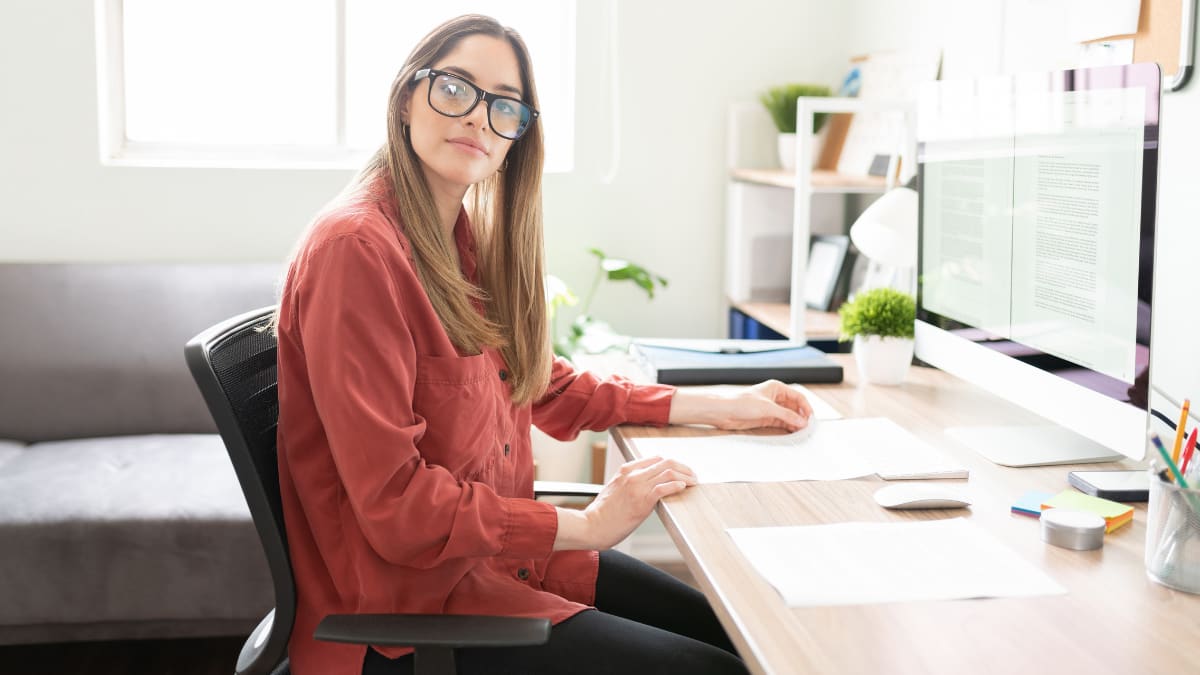 Back to Top
Fast Facts
Online Availability: Yes
Degree Levels: Associate, bachelor's degree, and master's degrees; graduate certificate programs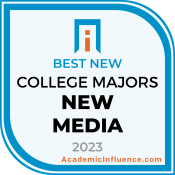 New media refers to digital content including but not limited to images and text, audio and video, and social media sites as well as emails, blogs, and podcasts. Indeed, whatever is on the Internet is considered part of new media—and that, in itself, is thought to be one of the most exciting fields for both young and old learners.
New media is also among the newest college majors offered by colleges and universities today partly because of its pervasive presence and influence in our lives.
Degree programs offering new media as a college major feature curriculum that combine journalism, media, and design as well as business management courses.
Students then prepare for a wide variety of careers in corporations, nonprofit organizations and government agencies with a digital presence. Graduates can pursue careers as sound engineers, photojournalists, media buyers, and even web programmers with additional training.
Students in both on-campus and online programs use the latest in digital technologies and techniques to master the basics of new media. Aside from hands-on learning experiences, the theoretical framework covers courses in:
Creative game design and development
Interactive media
2D and 3D animation
Motion capture
Creative coding and programming
Spatial computing
Virtual and augmented reality
Multimedia installation
Careers, Median Salary, and Job Growth Rate
Schools Offering New Media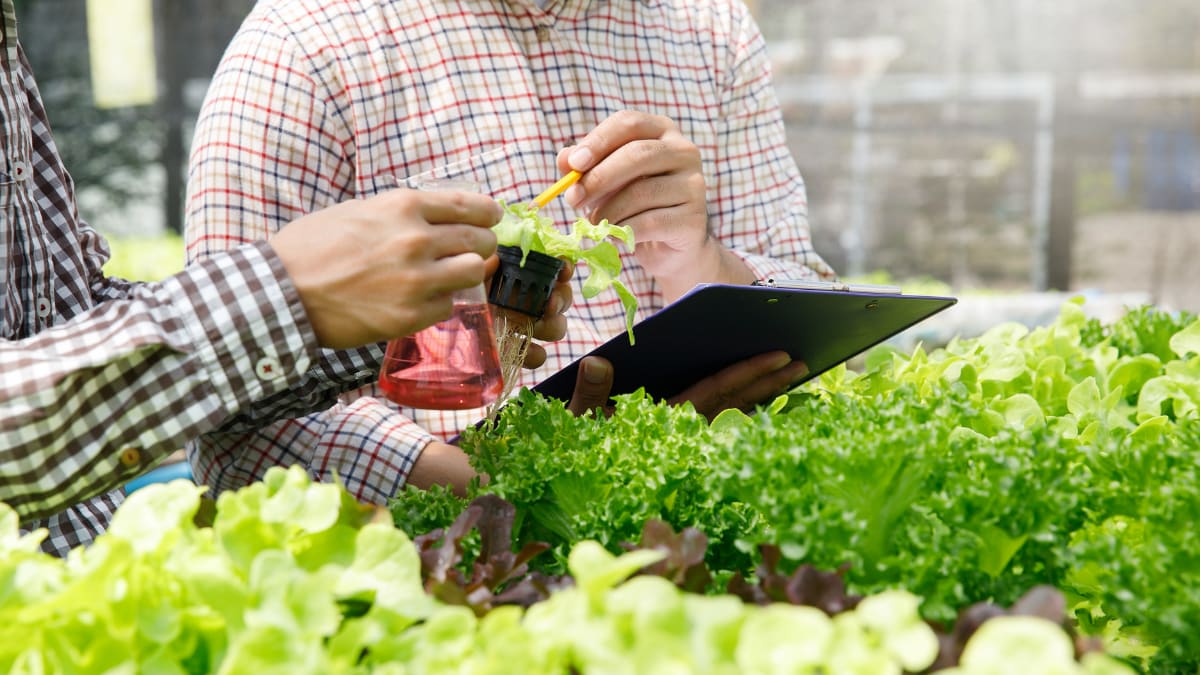 Back to Top
Fast Facts
Online Availability: Yes
Degree Levels: Associate, bachelor's degree, and master's degrees; undergraduate certificates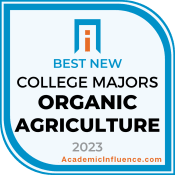 With increased awareness about health, food, and the environment, more colleges and universities are offering organic agriculture as a new college major. In many cases, the organic agriculture academic unit was borne out of an existing program, usually agriculture or horticulture, resulting in complementary academic units.
Organic agriculture or organic farming refers to the eco-friendly food production system that uses biodiversity, natural cycles, and ecological processes. In comparison with conventional agriculture, organic farming has less impact on the environment due to the use of fewer artificial fertilizers and pesticides, a decrease in nitrate leaching, and reduced soil erosion. Organic agriculture, however, combines the best of conventional agriculture with science and technology and innovations.
As an emerging discipline in academia, organic agriculture is offered in all levels—undergraduate and graduate degrees as well as undergraduate, graduate, and professional certificate programs, both on-campus and online with hands-on learning experiences.
Coursework includes an introduction to local and global food systems, organic agricultural systems, and organic cropping systems, as well as soil management, weed and insect management, and disease management.
Graduates demonstrate the ability to create, develop, and maintain organic farming systems in rural and urban settings. Many have even assumed leadership roles in academia and, thus, pass on their knowledge and skills.
Careers, Median Salary, and Job Growth Rate
Schools Offering Organic Agriculture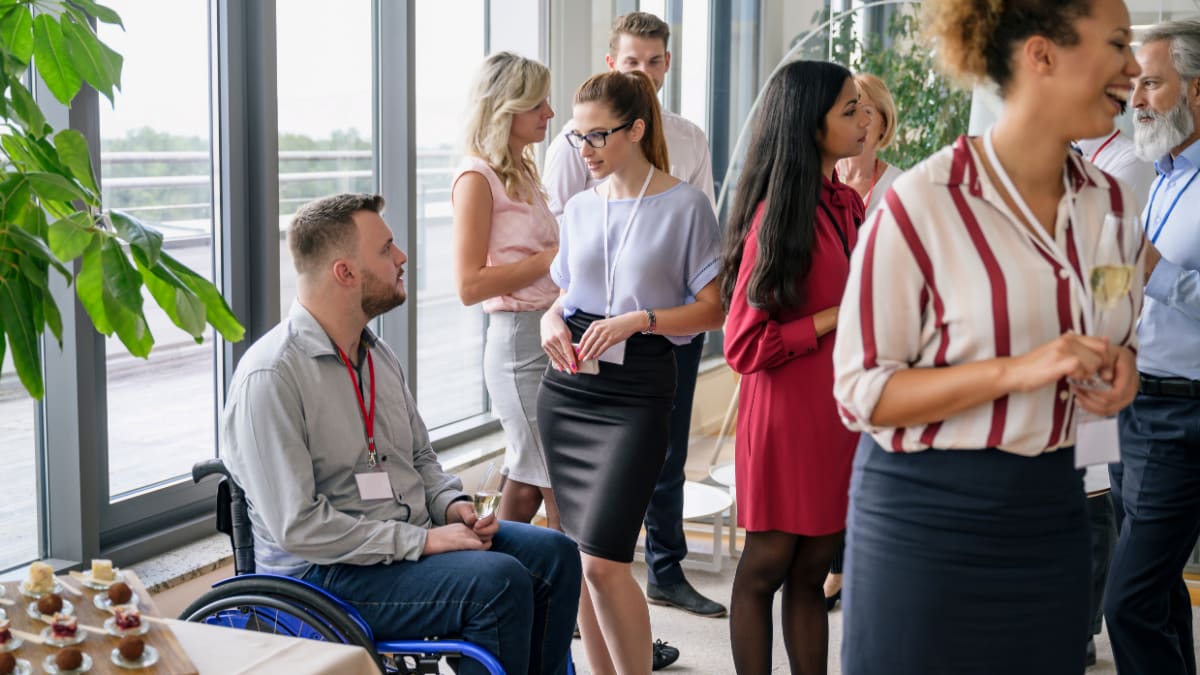 Back to Top
Fast Facts
Online Availability: Yes
Degree Levels: Bachelor's degree and master's degree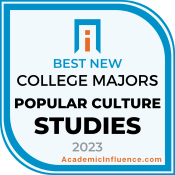 College majors that tackle popular culture studies are among the most dynamic because popular culture is constantly changing and evolving. Popular culture, after all, refers to contemporary peoples and their culture, including those that might not have as much visibility as others. Popular culture studies then span ideologies, beliefs, and practices as well as fashion, architecture and technology, and even political science, among others.
Because of the broad coverage of popular culture studies, students must be prepared for surprising insights into their own everyday actions and decisions! Most of the popular culture studies college majors have an interdisciplinary approach since pop culture itself has a wide-ranging span. Students cover the basics of anthropology, sociology, and communication, and even literature and American studies.
Coursework includes:
Social psychology
Community work
Clinical mental health counseling for the human services professional
Cultural diversity
Gender and culture
Students develop strong transferable skills including critical analysis, analytical thinking, and problem-solving skills that enable them to be useful in many fields.
Careers, Median Salary and Job Growth Rate
Schools Offering Popular Culture Studies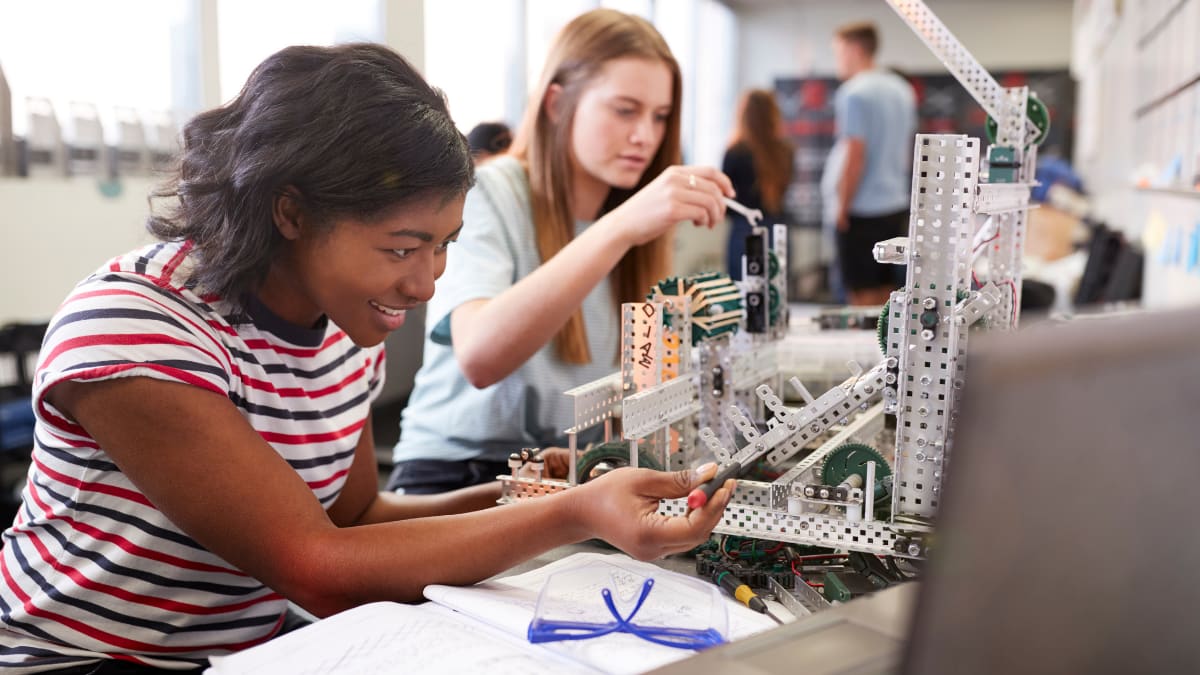 Back to Top
Fast Facts
Online Availability: Yes
Degree Levels: Bachelor's degree, master's and doctorate degrees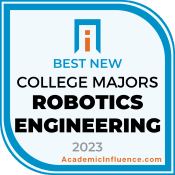 Robots are increasingly becoming part of our modern society, from the manufacture of automobiles and food products to the performance of services in the transportation and hospitality industries. Students pursuing a college major in robotics engineering are prepared for entry-level and mid-level managerial roles in the robotics industry. Students' skills upon graduation include building, controlling, and interacting with robots.
Students must possess strong critical and analytical thinking, problem-solving, logic, and mathematical skills to thrive in robotics engineering degree programs. These skills are vital in tackling the rigorous courses in computer science, mathematics, electrical, mechanical and computer engineering, computer science, and robotics-specific engineering. Students also tackle courses in ethics, entrepreneurship, and laws regarding robots and the robotics industry.
A strong theoretical foundation is a must to understand the hands-on learning exercises that pursuing a robotics engineering degree demands. Students learn effective processes in using robots to solve real-world problems through laboratory sessions, in addition to courses in robotics systems, industrial robotics, and integrated robotics systems engineering.
If you're looking for a deep-dive into the field of engineering, our Student Guide to Engineering will give you a look into multiple engineering fields including:
aerospace engineering
electrical engineering
industrial engineering
mechanical engineering
civil engineering
Careers, Median Salary, and Job Growth Rate
Schools Offering Robotics Engineering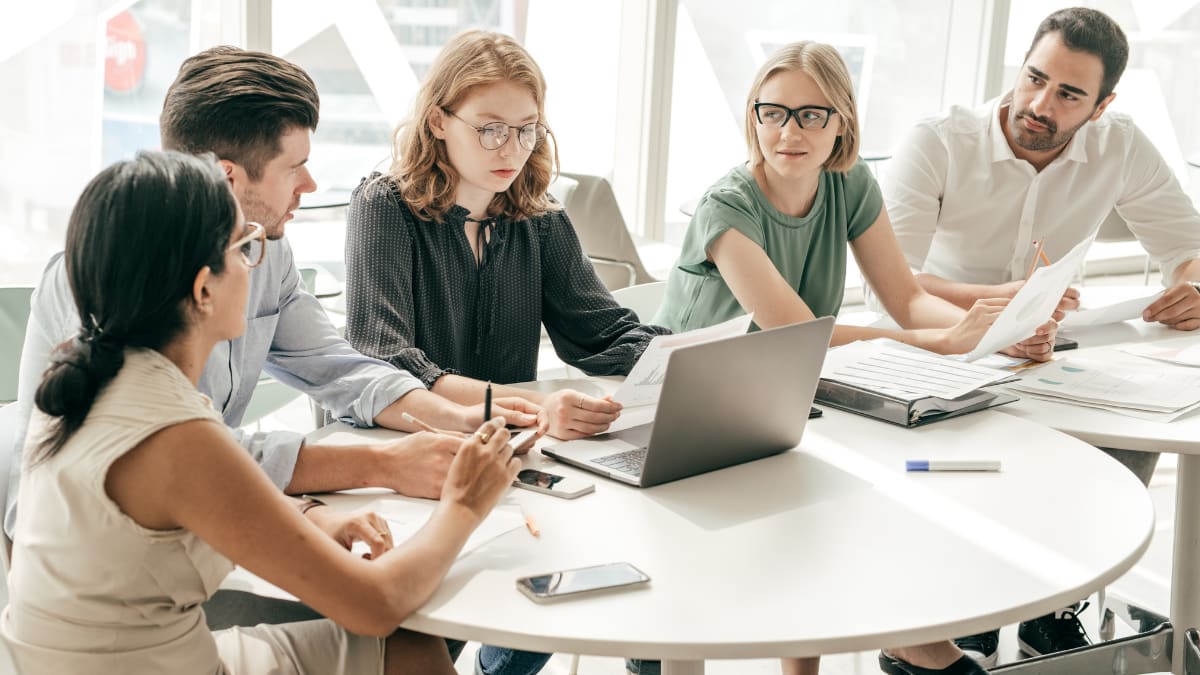 Back to Top
Fast Facts
Online Availability: Yes
Degree Levels: Associate, bachelor's degree, and master's degrees
Facebook, Instagram, and Twitter are household words in the 21st century so it makes sense that undergraduate and graduate degree programs in social media are among the most recent college majors to emerge. Students of social media programs are in high demand among for-profit corporations, nonprofit organizations, and government agencies. In fact, any company or individual with aspirations for social media fame will also benefit from social media experts!
Students gain knowledge and skills in the design, development, and management of social media, online communities, and other forms of digital media. There's an emphasis on the development of expertise in the principles, practices, and strategies vital for success in social media, whether in the individual or organizational aspects.
Courses include social media communities, data analytics, and reputation management, as well as multimedia journalism, advertising copywriting, and production methods including photography and video production.
Careers, Median Salary and Job Growth Rate
Schools Offering Social Media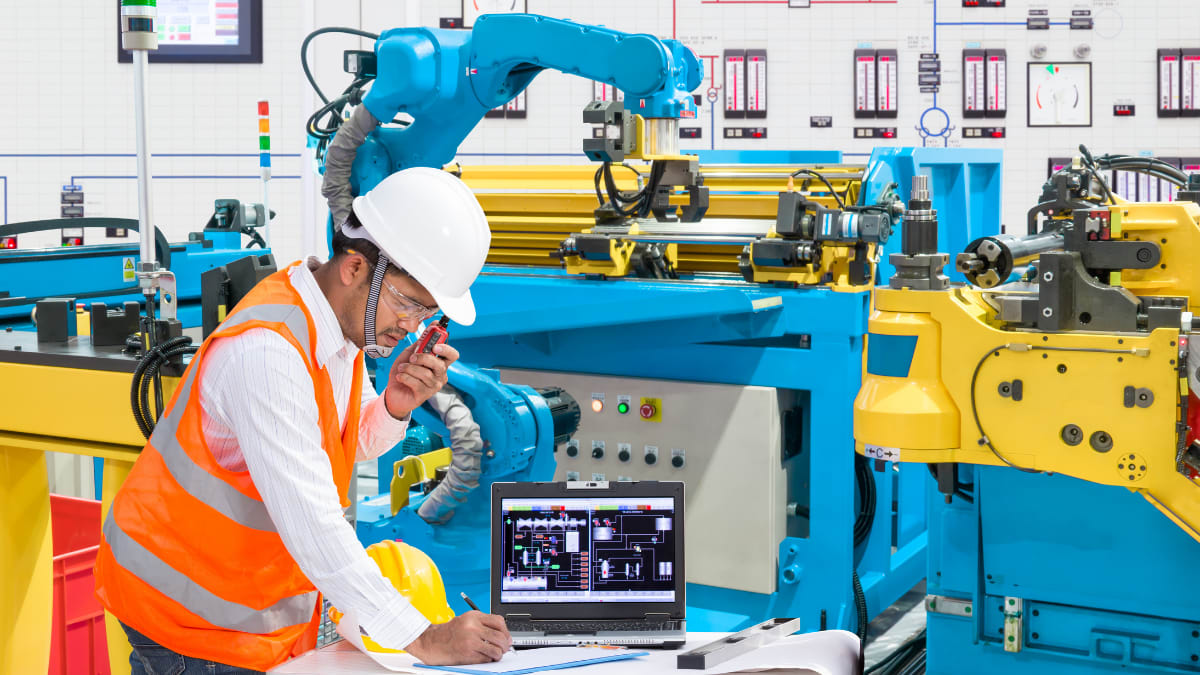 If you're looking to future-proof your career path, we take a look at in-demand college majors that will withstand the rise of automation and artificial intelligence.
Is majoring in one of the highest paying fields is important to you, check out our ranking of the highest paying bachelor's degrees.