Which are the best degree completion programs available online in the United States? We rank the top degree programs for returning students.
Key Takeaways
Online degree completion programs offer a flexible option for adult learners to complete their degree.


Completing a degree through an online degree completion program can result in career growth, job stability, and increased earnings.


Online degree completion programs are offered at all degree levels, including associate, bachelor's, master's, and doctorate programs.
Featured Programs
Who should consider an online bachelor's degree completion program?
A college education can be the foundation for a successful career. However, we all know that life circumstances prevent some people from completing an undergraduate degree.
You may have started a bachelor's degree and earned a number of academic credits. Or you may have started your career right after graduating from high school. Others may struggle to balance personal demands with their pursuit of higher education.
It cannot be denied though that a bachelor's degree can significantly contribute to their career advancement. Many consider going back to school and completing an undergraduate program, but often, the fear of being the only adult in a room full of young people keep them from doing so.
It is also common among working professionals to devote most of their time fulfilling their personal and professional obligations. It is almost impossible to squeeze in time for coursework.
Fortunately, there are many universities in the country that offer excellent degree completion programs specifically designed for working professionals who wish to go back to college and earn a bachelor's degree. Some even offer such programs either entirely or at least partly online.
Degree completion programs give adult learners the flexibility they need to complete their bachelor's degree and get better opportunities that often translates to career growth, job stability, and increased earnings.
The good news is that they can complete their degree without having to compromise their obligations to their family or their workplace. Adult learners will find the online bachelor's degree completion program a good means to return to school.
Since most of the programs are offered entirely online, students won't need to live near the campus to finish their degree. They can go through their coursework anytime and anywhere. It is an ideal choice for busy professionals that will allow them to save time, money, and effort that they won't experience if they are attending classes in person.
They can expect to take the same courses as their on-campus counterparts, except that they will generally attend their classes online. Some schools have a learning management system that houses lectures and other course materials. Students can access lectures from there and also get feedback from their professors. They will be able to communicate through instant messaging, email, and video conference.
Bottom Line: An online degree completion program gives working professionals the chance to finish a college degree with the flexibility to continue working and juggle all of life's demands while pursuing an online education.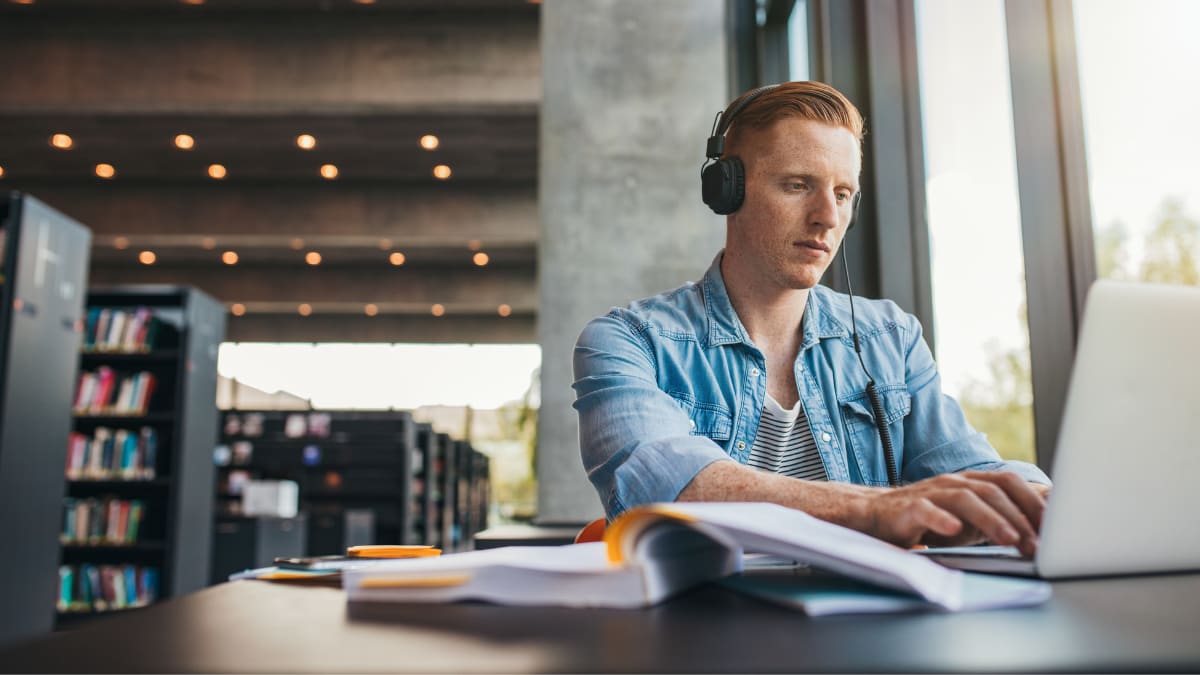 All About Degree Completion Online Programs
Degree completion programs are unique opportunities for individuals to finish their college education and earn a bachelor's degree. Students leave college and put their degrees on hold for one reason or another.
Degree completion programs allow students to take any college credits they may have previously earned (including associate degrees in some cases) and put those credits toward a degree. This saves students from having to re-take courses, which can mean significant savings in both time and money.
Online degree completion programs have an additional benefit. Online degrees that deliver coursework asynchronously adds to the flexibility of the program. Many students in online degree completion programs have job and family commitments that limit when they can focus on school, and online courses help them complete their coursework when it is most convenient for them.
Online learning also means students save by not having to go to on-campus classes at set times. While traditional on-campus/face-to-face classes have the edge of the learning environment that distance education still largely cannot replicate, opting for distance learning in this case translates to savings in time and travel costs, which may be even more important to students enrolling in online degree completion programs.
Bottom Line: A degree completion program taken online means that students can complete their coursework when it is most convenient to them. These programs also have the added benefit of allowing students to attend school anywhere without having to attend face-to-face classes on a college campus.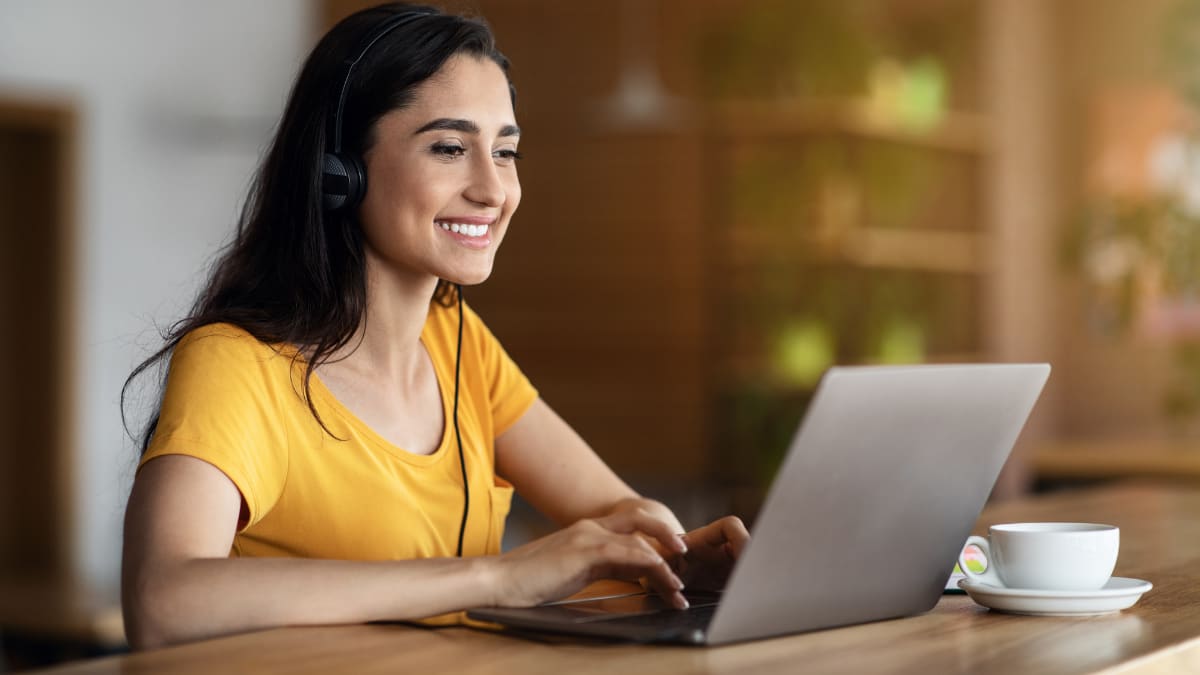 The Best Online Programs to Complete Your Bachelor's Degree



CUNY or City University of New York is the country's largest urban university system with a total of 25 campuses.
Currently, around 30 bachelor's degree programs are offered online at CUNY, with degree programs coming from a wide range of disciplines, including the liberal arts, health sciences, business, and the information sciences. These degrees are also offered by different CUNY Campuses, including the School of Professional Studies, The New York City College of Technology and Lehman College.
Many of the online bachelor's degree programs at CUNY are through their School of Professional Studies. The school offers three accelerated RN to BS-MS programs specializing in Nursing Education, Nursing Organizational Leadership, and Nursing Informatics. These are dual-degree programs that are designed to provide a seamless transition between the BS and MS programs with their overlapping coursework.
City University of New York Fast Facts:
Type of School: Public
Admission rate: 64.1% (City College)
Retention rate: 81% (City College)
Total Online Bachelor's Degree Programs: 30
Undergraduate Tuition In-State: $3,465 per semester, online $305 per credit hour
Undergraduate Tuition Out-of-State: $620 per credit hour, online $350 per credit hour
Percent Undergraduate Online Enrollment: 32% Fully Online (City College)
Accreditation: Middle States Commission on Higher Education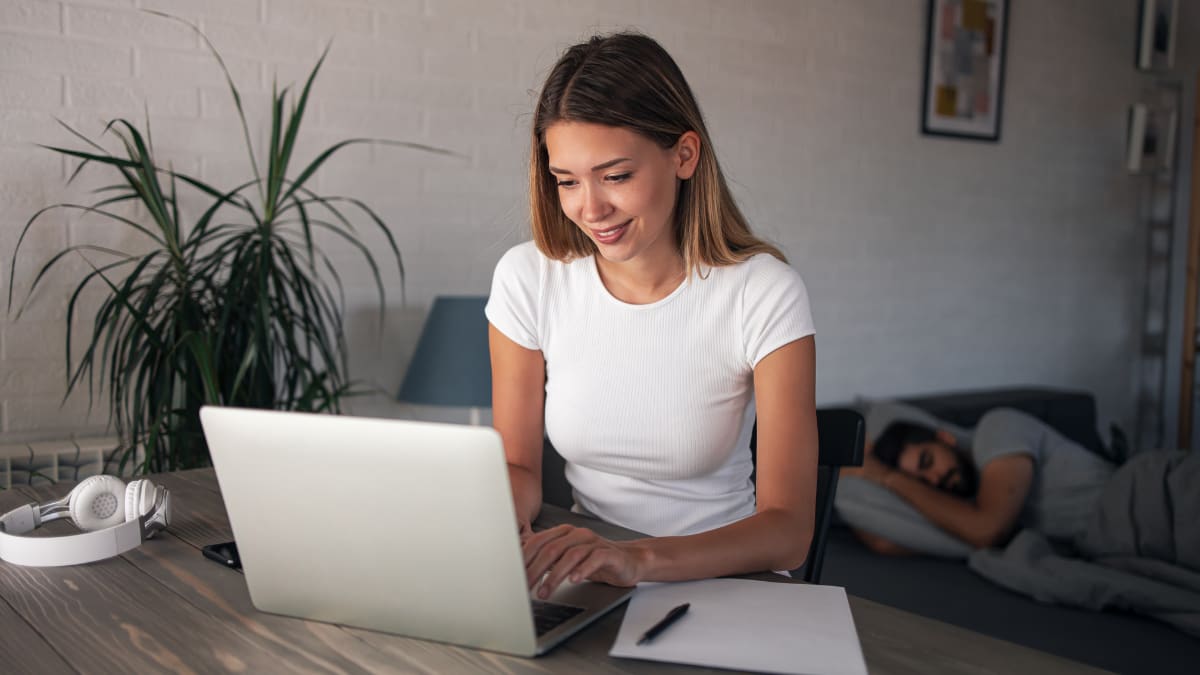 Frequently Asked Questions
What does "completing a degree" mean?
Completing a degree means fulfilling all the academic requirements of a particular degree program. The set of requirements is often specific to a particular degree and field of study, but common to all of these is the completion of a certain number of credit hours, i.e., a certain number of courses, along with other requirements outside of the classroom coursework.
Most undergraduate courses are typically equivalent to 3 credit hours, and undergraduate degree programs will always have a set of general education courses, degree-specific major courses, and electives that students can choose from. Most bachelor's degree programs also have a final requirement, which typically takes the form of a thesis or a capstone project. Some undergraduate degrees may additionally require students to complete a certain number of hours conducting field experience, such as internships.
Completing a degree isn't necessarily the same as graduating; completing a degree's requirements (typically considered as happening on the last day of a term) means students can then apply for graduation, where the student's degree is officially awarded/conferred on them.
For those who are planning to seek further education, completing all the requirements of the current degree is necessary, and the application process for higher degrees (master's and doctorate degrees) will require evidence of completing the prerequisite lower degree.
What are associate, bachelor's, master's, and doctorate degrees?
College degrees come in many forms. Generally, there are four widely recognized types of degrees out there. These include the associate, bachelor's, and graduate degrees, including master's degrees and doctorate degrees. It is not uncommon to find subcategories in particular degree types. Each degree type varies in terms of the length it takes to finish the program, the prerequisites and degree requirements, and outcomes.
Students who wish to earn a college degree will need to understand how each type of degree differs and which one can better meet their needs, all the while allowing them to save precious time and money.
Here's a quick look at each degree level.
Associate's Degree
This degree type usually takes students one to two years to complete, typically requiring 60 credit hours. This particular degree program is commonly found in community and technical colleges.
To get admitted into this program, students need to at least have a high school diploma or equivalent. There are higher learning institutions that require the submission of test scores. While graduates of this program can immediately join the workforce, students may prefer to continue their education and earn the next degree level.
In fact, most associate's degree programs are designed to provide students with foundational skills to complete the bachelor's degree. There are three subcategories for this degree program, including:
Associate of Arts
Associate of Science
Associate of Applied Science
Bachelor's Degree
Also known as a baccalaureate degree, the bachelor's degree online and traditional program can be completed in four to five years, typically requiring 120 credit hours, depending on the specific discipline. Web-based and on-campus programs can be either a bachelor of arts or bachelor of science degree. The degree may also be referred to by the specific area of study, such as the bachelor of fine arts or bachelor of architecture.
Just like an associate's degree, a bachelor's degree requires students to have earned at least a high school diploma or equivalent to be admitted to a program. Some schools may also require students to submit ACT or SAT scores.
Those who have an associate's degree may enter the bachelor's program easily. They can transfer as much as 60 credit hours to their baccalaureate degree, allowing them to finish the degree faster.
Most traditional and online bachelor's programs are designed to help students gain entry-level positions in the field of their choice. Many employers require applicants to hold at least a bachelor's degree in order to qualify.
Master's Degree
Considered an advanced degree, a master's degree program offers students a wealth of opportunities once completed. Those with master's degrees typically qualify to take on managerial or leadership roles as a form of career advancements or continue their studies with a doctoral degree in a specific discipline.
With a blend of coursework, projects, and research requirements, the master's degrees can be typically completed in two years' time. However, there are accelerated programs that allow students to earn their master's degree in as few as 12 months.
For admission, students will need to have at least a bachelor's degree to be eligible for admission. Some schools may require GRE or GMAT scores. Master's degree programs, whether on campus or online may require a thesis, capstone project, or cumulative examination.
Similar to bachelor's degrees, there are master of arts and master of science degrees, and there are also degrees that are for a specific area of study. Examples of this type of degree includes the Master of Business Administration, Master of Fine Arts, Master of Laws, Master of Education, Master of Social Work, and many more.
Doctoral Degree
A doctorate degree is a terminal degree, considered the highest form of education available. Students who are admitted into this degree will need to complete the coursework, comprehensive examinations, research requirements, and a dissertation. It will often take them 2 to 10 years to earn. The duration is largely dependent on the nature of research and the completion of dissertation.
While a master's degree is often a prerequisite to get admitted into this program, there are cases where the master's degree is incorporated into the curriculum. Many PhD programs lead graduates to a career in the academe. Others take on leadership roles.
Examples of a doctoral degree program include Doctor of Philosophy, Doctor of Education, Juris Doctor, Doctor of Psychology, Doctor of Business Administration, and Doctor of Dental Surgery, among others.
Is your major your degree?
In a word, no. Strictly speaking, the two terms are different. For undergraduate education within the United States, colleges and universities commonly offer associate's and bachelor's degrees. As mentioned previously, there are a number of specific bachelor's degrees, though by far the most common are bachelor of arts (BA) and bachelor of science degrees (BS). Other bachelor's degree types include Bachelor of Fine Arts (BFA) and Bachelor of Music (BM) degrees.
The degree type (BS, BA, and so on) also determines the approach taken by the curriculum design of a particular degree regardless of the major. Bachelor of arts degrees tend to feature a wide range of courses from the liberal arts and the humanities, while bachelor of science degrees tend to focus on research skills on top of the specialized technical skills belonging to the particular major/field of study.
Majors, meanwhile, refer to the specialized field of study and determine a significant part of the courses that students in bachelor's degrees are required to complete. While there are only few degree types, with bachelors of arts and science degrees being most common, there are dozens of majors falling under these degree types. Let's use the following examples: a student may be awarded a Bachelor of Arts in Psychology. In this case, the degree is a bachelor of arts, and the major is psychology.
Will it say on my diploma if I took my degree online?
Generally, no. As is standard in the majority of universities and colleges, diplomas only indicate the degree earned, as well as the major. This is just as true in the case of colleges and universities that offer particular degree programs in various formats (such as online programs, traditional in-person classes, or hybrid).
These institutions typically do not discriminate or place preferences between the delivery formats they may employ. Unless a student completes their degree in an institution known as a primarily online college/online school, it usually isn't known by looking at their diploma whether they completed their coursework via in-person classes or through distance education modalities.
What is true is that regardless of delivery, whether in-person or online learning format, colleges and universities aim for a set of academic standards, especially those imposed by the accreditations they hold and maintain.
The particular degree programs also tend to follow a single set of learning outcomes, which determine the overall curriculum design, and these programs are developed and taught by a single set of faculty who teach both online and on-campus students, and online learners can expect to be treated with the same amount of care and be subject to the same set of academic expectations as their traditional on-campus peers.
This is an understandable concern, though, since a stigma and a perception around online degrees and online education in general undeniably still exists, i.e., that they are somehow of lesser quality. Granted, there are some drawbacks to the current state of online/distance education, but students can rest assured that the course content and general educational quality of online/distance education is comparable to that offered in on campus programs.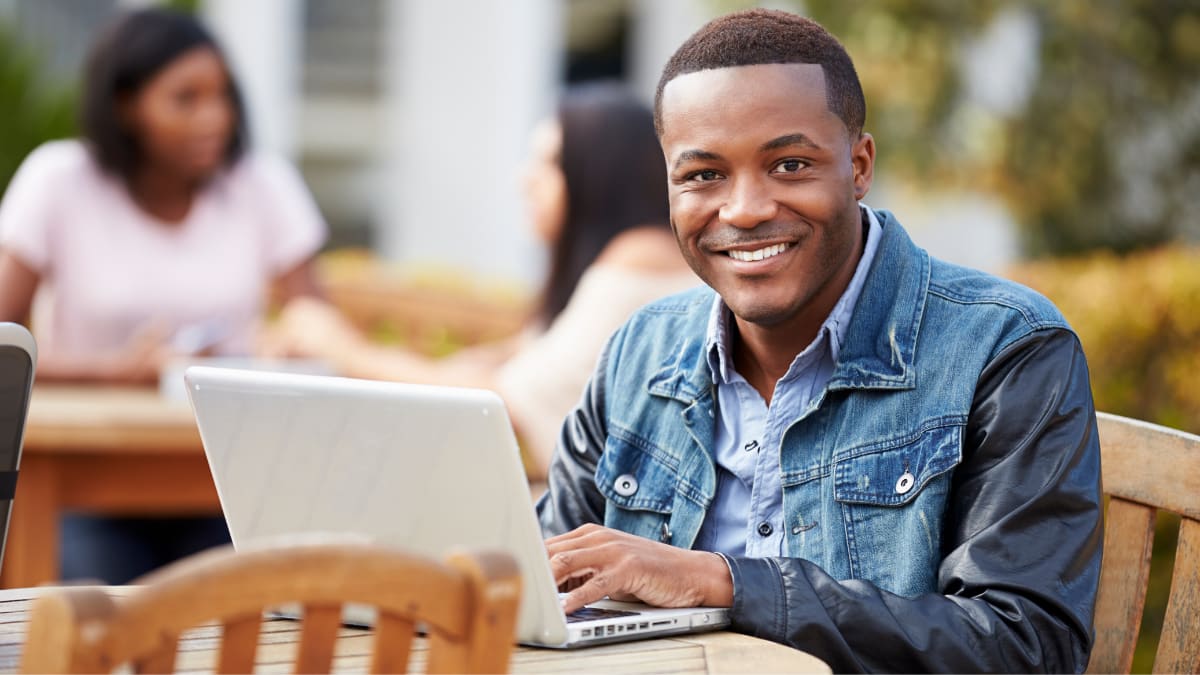 Should I pursue further education (i.e., a master's degree) after I complete my bachelor's degree?
There is no simple answer to this question, which relies on several external and internal factors. In terms of advancement, though, graduate degrees may open doors to promotion, and this is true for a huge number of fields and disciplines.
Finishing a degree takes great effort, and graduate coursework is in some ways on another level compared to bachelor's degree coursework. Students looking to pursue graduate education must think about whether they are mentally ready for the new set of academic hurdles ahead, or at the very least, whether they already have enough industry experience by the time they apply for enrollment, since this is an unwritten rule of many graduate degrees, and factors into a lot of the coursework.
Despite the challenges, graduate-level education does have its benefits. Aside from advanced industry-specific knowledge students gain, there are also ample opportunities in graduate degree programs for building networks and partnerships with peers and faculty, who invariably come from and work within the same industry.
In the end, in determining whether or not a student decides to pursue further education after having earned their bachelor's degree, their answer must be the result of careful thought and consideration, and must only have been done after looking at all the advantages and drawbacks, as well as all the available means of making their planned graduate degree more affordable, convenient, and rewarding.
What are the benefits of online degree completion programs?
The primary advantage of an online degree completion program is the flexibility it offers. Students are often allowed to take courses entirely online in either a full-time or part-time basis. This makes it possible for them to build their course of study around their schedule and ensure that their goals are met. They may design and enroll in courses and accelerated degree programs that meet their personal trajectory.
How do I choose a degree completion program?
It is important for students interested in enrolling in a degree completion program to consider one that actually aligns with their unique professional goals and needs. They will need to find out first whether a particular university offers specific degree options and areas of study they are interested in and whether it can help them reach their objectives.
<
Finding completion programs with flexible learning options is also a must. Some programs may only be partly available online.
Another factor they should look at is whether the program accepts transfer credits. This helps students earn the degree faster, allowing them to save time and money. They should choose a bachelor's degree completion program that offers the best possible education while accepting a high number of transfer credits.
Are you ready to return to college?
Putting your studies on hold doesn't count as a loss. Through degree completion programs online, students can use their past educational credits and other credentials and count these toward their degrees.
In addition to making past education count, students who complete their degree online enjoy the flexibility of online classes, and lets them save on cost.