Find top-ranked online master's degree in public administration for students wanting to qualify for roles such as city manager, county administrator, community relations manager, policy analyst, and urban planner.
Key Takeaways
An online master's in public administration qualifies graduates to work in various public sector careers.


Those with an online master's in public administration get a career boost and can command a higher than average salary.


An online public administration combines finance, human resource management, and traditional business courses with public policy courses, preparing graduates for success in many careers.
Featured Programs
What is an online master's public administration program?
The world of public administration is vast and complex. It covers many areas, including healthcare, education, criminal justice, and environmental protection.
As the global economy continues to evolve, so does the need for highly skilled public administrators who can navigate the ever-changing landscape of public policy and regulations in both public sector and nonprofit agencies. If you seek a career change toward public administration, then an online master's of public administration program might be the perfect fit.
But why should you consider pursuing an MPA degree in the first place? The answer lies in the numerous benefits that come with this degree.
The master's in public administration (MPA) degree programs are designed to provide students with a deep understanding of the public sector, including its policies, practices, and challenges. Through coursework, research, and practical experience, students will learn how to analyze, evaluate, and create effective public policies that can help solve complex social problems.
In addition to the core curriculum, MPA programs often offer students the opportunity to specialize in a particular area of public administration, such as health policy, environmental policy, or public affairs. This allows students to tailor their education to their career goals and interests.
An MPA degree can provide you with the knowledge, skills, and network necessary to succeed in various public sector careers, from government agencies to nonprofit organizations to private consulting firms. Additionally, MPA graduates are in high demand in today's job market, with many employers seeking individuals with critical thinking and problem-solving skills honed in an MPA program.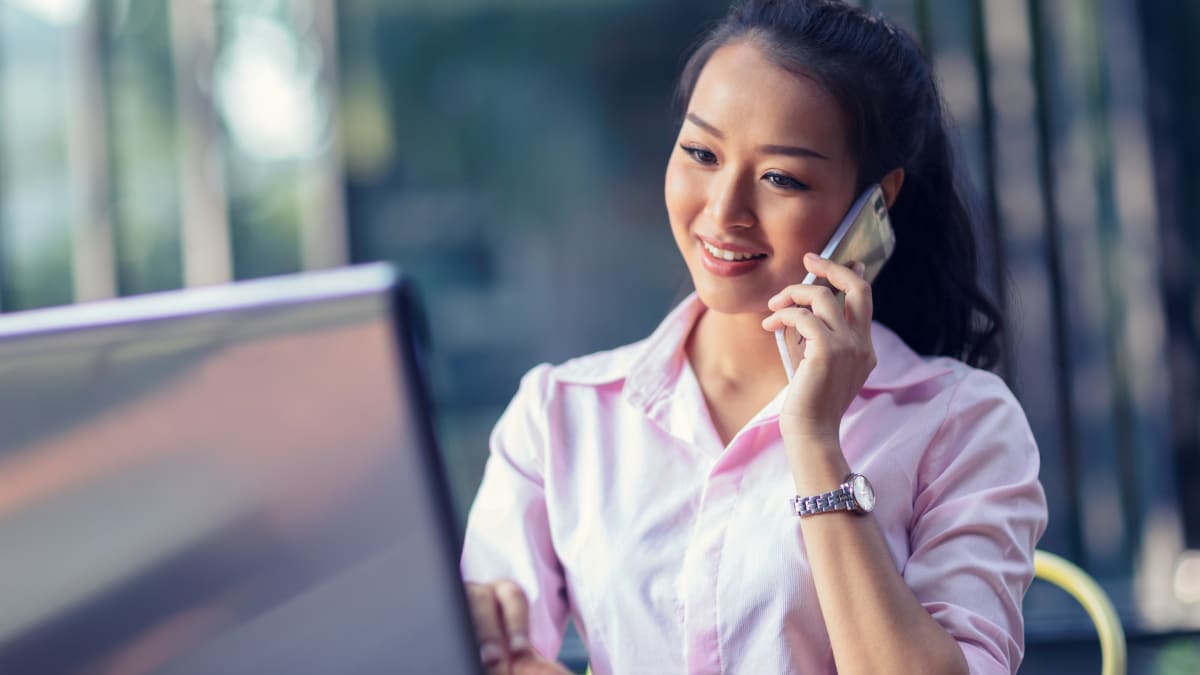 Back to Top
Quick Facts About Degrees in Public Administration
What courses are required when getting a master's in public administration?
Whether students earn their advanced degree online or on campus, they can expect to take classes like:
Public Management
Administrative Theory and Behavior
Quantitative Methods in Public Administration
Public Budgeting
Urban Planning
How long does it take to get a master's in public administration?
Most MPA degree programs typically take two years to complete. Online MPA programs are designed for mid-career, experienced individuals and can be completed in a year. Students may also be required to complete an internship and a capstone or thesis.
How much does an online master's degree in public administration program cost?
According to the Education Data Initiative, the average cost of a master's in public administration is $72,770.
Although students who choose to take their master's online do not need to pay for on-campus housing and meal plans, they may be required to pay fees that cover tech support, technology costs, and other similar resources. On top of that are standard education expenses, including school fees, school supplies, books, and graduation fees.
Similarly, students who choose a hybrid format, which combines on-campus and online classes, may need to pay for lodging and transportation. Additionally, you may also need professional licenses and certifications.
On average, additional costs for enrollees of MPA programs can go up $10,170 for lodging and meal plans and $800 for books and other school supplies annually.
What can you do with a master's in public administration?
After graduation, students will qualify for roles such as city manager, county administrator, community relations manager, policy analyst, and urban planner.
In fact, numerous career options await those who finish their MPA. Other rewarding career options for MPA graduates include:
Administrative Services Manager
Economist
Emergency Management Director
Financial Manager
Accountant or Auditor
Human Resources Director
Operations Research Analyst
Postsecondary Education Administrator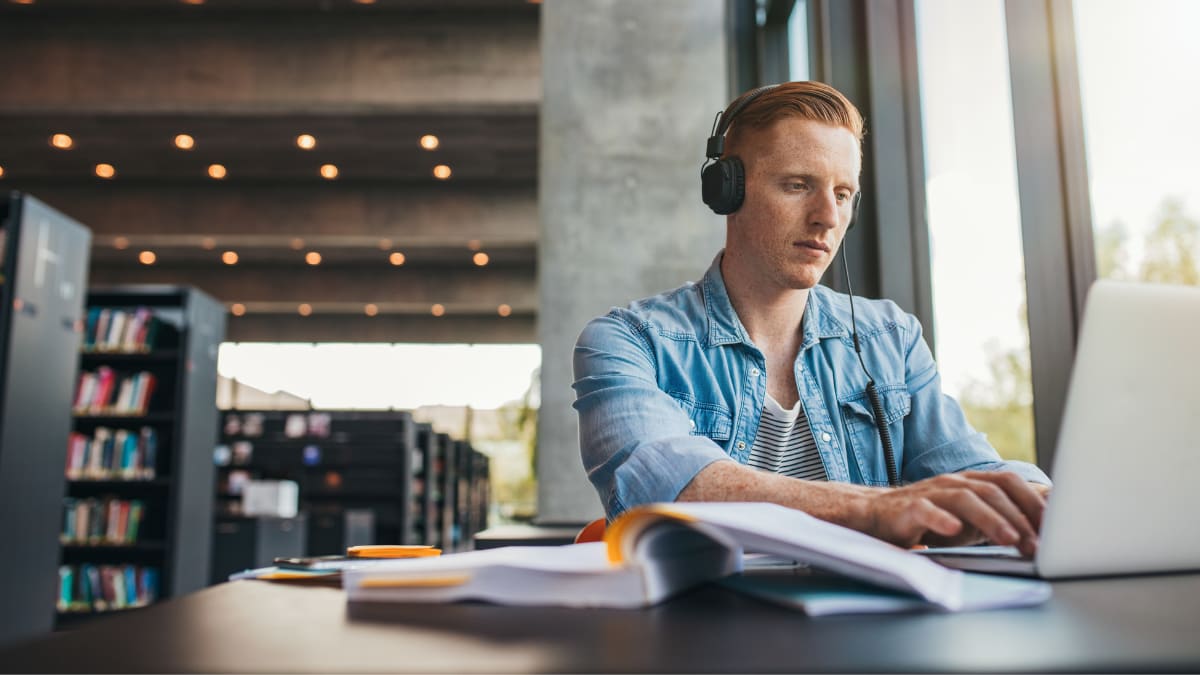 What is the range of salaries for public administrators?
According to the Bureau of Labor Statistics, the median annual salary in public policy and social services is $47,000.
However, research indicates that graduates of MPA degree programs can earn a median annual wage between $72,600 and $250,0000. This shows that earning a master's degree can increase one's salary and promote career growth.
Government agencies are always hiring capable individuals for various public administration roles.
Aside from being able to work in a mayor's office, you can also take on jobs in other public and private sectors, including the following:
Budget Planner
City Administrator
Urban Planner
Emergency Services Administrator
Conservation Scientist
News Anchor
Lawyer
Liaison Officer
News Writer
Environmental Compliance Inspectors
Nonprofit Management
Key Point: The annual median pay for urban and regional planners is $78,500, says the latest Bureau of Labor Statistics data. Budget Analysts earn up to $78,970, while Emergency Management Directors earn $76,250, and Court, Municipal, and License Clerks earn $40,930 annually.
What advantages does a master's in public administration graduate have over other majors?
The master's in public administration major focuses on civic engagement and social responsibility, giving you endless opportunities to work with public sector organizations. It is a professional degree that will train individuals to be effective in their chosen leadership position in the public sector.
The MPA curriculum combines finance, human resource management, and traditional business courses with public policy courses. It ensures that graduates of this degree program will succeed in their future high-level positions concerning private or public management.
Through public administration online programs, you'll also be able to develop essential skills that will help you conduct program evaluation in various groups, communities, and nonprofit organizations. These skills include written and verbal communication, leadership and management, critical thinking, and planning and decision-making.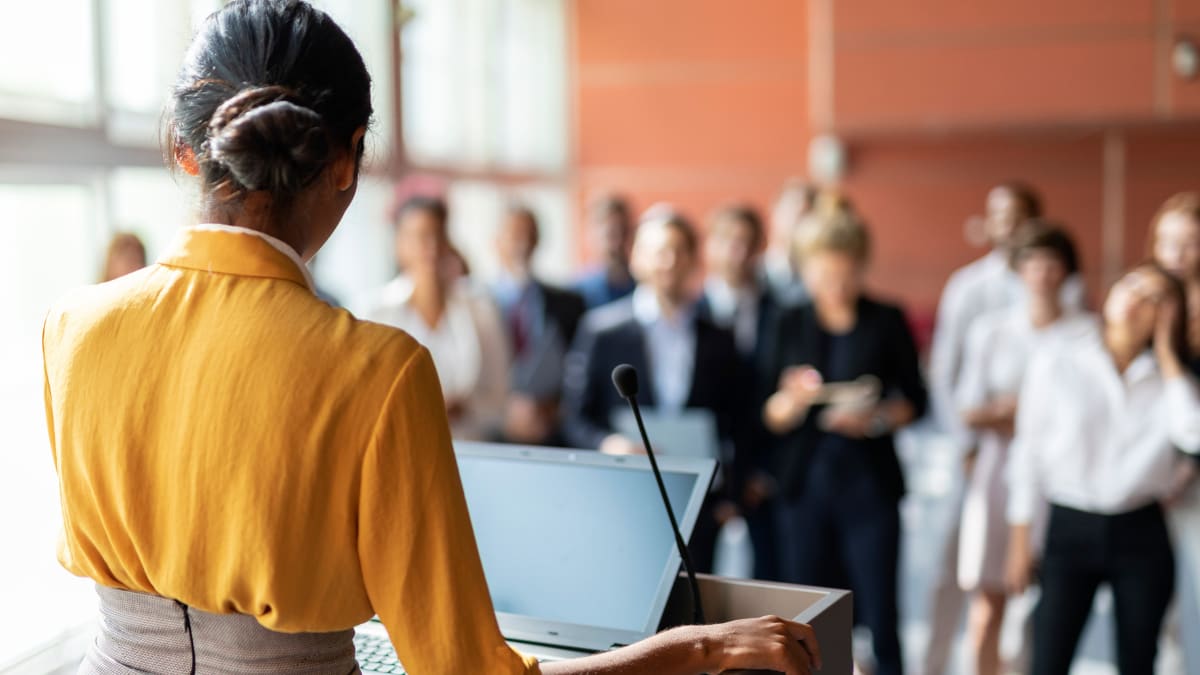 Is there financial aid available for students in an online MPA program?
Some of the most common ways to fund an MPA degree program include the following:
Merit-based fellowships are based on a student's previous academic performance and ability or skill, which covers part of their tuition.
Part-time employment is offered in many universities, while on-campus jobs in colleges help students pay tuition.
Federal loans are loan programs awarded to students based on certain eligibility criteria and financial needs. Visit the Federal Student Aid website for more information.
Public Service Loan Forgiveness Program for students who work for a qualifying public service employer may qualify for this type of financial aid, given after 120 qualifying payments.
Bottom Line: Earning an online master's in public administration can open up a wide range of career options that command a higher than average salary.
Back to Top
What are common courses in an online degree program in public administration?
Students taking online master's in public administration will have access to an in-depth analysis of government policies, which they can then apply to various professions and sectors. In other words, the coursework for the MPA program provides a robust foundation for every individual who wishes to pursue exciting and intellectually challenging roles in the future.
The following classes are the most common in online master's degree in public administration:
Fundamentals of Public Administration
This subject will introduce you to the different fields within public administration and their applications using various diagnostic tools and applications and analytic lenses in real-world public sectors. You'll also examine the fundamental components of public administration and management, including ethics, performance management, organizational design, leadership, and policy implementation.
At the end of the course, learners gain a solid understanding of why public managers succeed or fail, as well as how to strengthen the legitimacy and performance of their respective agencies.
Introduction to Public and Nonprofit Administration
The Introduction to Public and Nonprofit Administration course introduces learners to the study and practice of public administration and management. You will also learn about practical and theoretical approaches to the management in the nonprofit sector and the governance of public sectors.
Aside from those, students will have the chance to explore social justice issues and inequities in modern society. Plus, you'll tackle the intersectionality of social organizations, such as ethnicity, gender, and race, by examining the discrimination and disadvantage in administrative practices and public policies.
Research Methods in Political Science
The Political Science Research Methods course introduces learners to the method and theory of contemporary political analysis. At the end of the course, learners become adept in reading, interpreting, designing, and conducting original political science research.
You will also be taught how to formulate empirical hypotheses, theoretical models, and research questions and design a detailed plan for creating and gathering data to test hypotheses.
Managing Organizations for Public Service
The Managing Organizations for Public Service course focuses on helping students hone their management skills when pursuing careers in private, public and nonprofit organizations. It will prepare learners to become successful leaders by providing behavioral and social sciences frameworks and tools.
This course will teach you the tools to properly diagnose and provide the best solutions for organizational problems, manage public service organizations, and influence the actions of organizations, groups, and individuals.
Public Financial Management
The Public Financial Management course will strengthen students' ability to assess the importance of Public Financial Management (PFM). It will also tackle how PFM supports economic growth, macroeconomic stability, and realizing sustainable development goals.
The financial management course also covers all budget cycle stages, government accountability in budget execution, reform implementation, and key concepts of budget execution.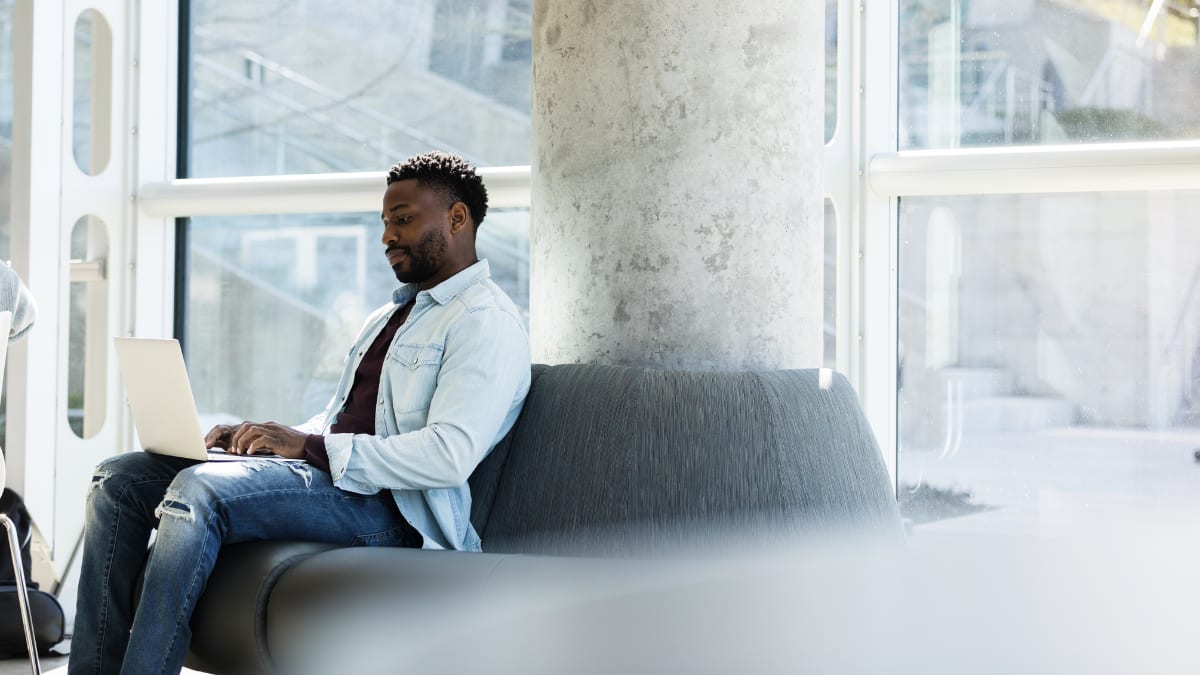 Back to Top
What are the specializations for public administration online masters?
Online master's in public administration offer specializations or concentrations that focus on specific areas within the discipline. Also called tracks, these specializations allow students to customize their education to ensure they have the necessary knowledge and skills to pursue their dream professions.
In other words, MPA concentrations act like a compass that guides learners in achieving their career goals, whether in urban planning, nonprofit management, or something else entirely.
Students can still choose elective classes for programs that do not offer pre-determined concentrations, allowing them to customize their education to fit their needs and preferences.
The following specializations are the most common areas of concentration within online master's in public administration programs.
Nonprofit Management
This concentration helps students have a more in-depth understanding of the various characteristics, challenges, and skills that are essential when working for nonprofit organizations and agencies. The curriculum covers socially responsible investing, core management and leadership principles, and fundraising and community service.
Public Policy
Graduates taking the public policy track will learn about the role of policy and legislation in reforming public life and institutions. This specialization also explores the various factors that affect decision-making and policy formulation. The curriculum will focus on the legislative process, environmental and climate policy, and administrative law, to name a few.
Global Health
Those who wish to work for agencies like the Center for Disease Control may enroll in this concentration to be exposed to public health policies, preparing them for the work that involves developing, implementing, and managing programs on a large scale.
International Affairs
Increase your chance of being able to work for international businesses by enrolling in the International Affairs track. This will teach you how to develop policies and programs on an international level, ensuring that everything suits the needs of the international community.
What are the main roles of an administrative manager?
Most entry-level public administration and administrative management professions only require a bachelor's degree. However, to pursue a more advanced position, an online master's in public administration degree is the threshold.
Typically, the main role of an administrative manager includes the following:
Supervising other staff members
Assessing the policies and procedures of the organization
Managing departmental goals and deadlines
Liaising between senior management and administrative staff to enhance performance and processes
Setting standards for customer service and support and ensuring they are met
Handling the organization's records, including employee and customer databases and management schedules
Bottom Line: By obtaining a master's degree in public administration, you can develop significant leadership aptitude, including strategic planning and project management, to help further the organization you will be working for.
Reasons to Pursue a Master's Degree in Public Administration Program
Public administration is the driving force behind change, modern domestic welfare, and development. In other words, being a public administrator allows you to positively impact your community and beyond by working in the public and nonprofit sectors.
With a master's degree in public administration, you'll be able to provide essential services and regulate relations among various groups in the community. Furthermore, you'll be able to craft policies that help maintain law and order and drive socio-economic developments, improving the quality of life of the people around you.
By enrolling in an online MPA program, you'll learn about public issues that will develop your leadership and analytical skills. Aside from that, you'll also earn a stable income while savoring the sense of accomplishment that you'll have once you start working on various policies that make a difference in the world.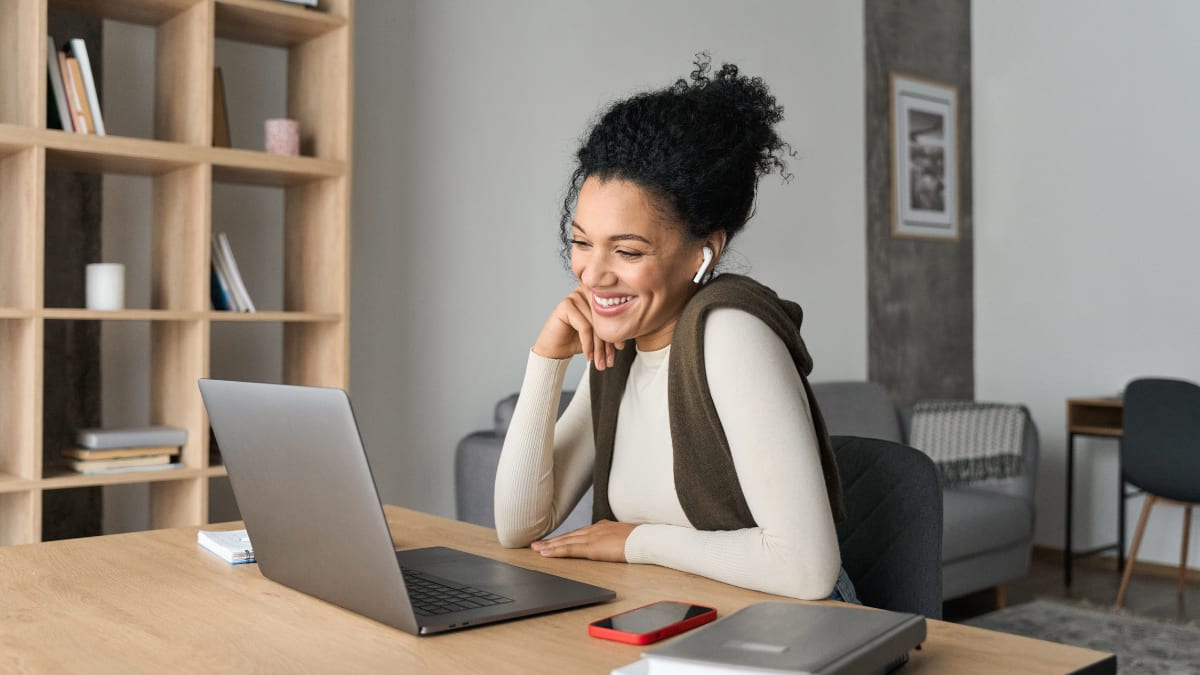 Back to Top
Best Online Master's in Public Administration Degree Programs


Back to Top
Online Degree Frequently Asked Questions
If this is your first time taking an online course, the experience may require some adjustment. While you'll generally learn the same content and take the same exams as your on-campus peers, the medium will likely require you to manage much of this experience independently. You'll be accountable for your own time management, your ability to harness the technology at your fingertips, and your ability to focus on the lectures, lessons, and assignments at hand. This means you'll need to create a suitable workspace for yourself, maintain a realistic schedule, and take it upon yourself to build relationships with your instructors and classmates. With online college, your goal is to find a balance between independence and engagement.
No. The only part of online education that's easier is actually getting there. Taking the commute out of the equation means getting to class should be a lot more manageable. But that's where it ends. In general, your online courses will incorporate the very same materials, concepts, and testing methods as would a traditional classroom.
And in many cases, you'll even have the same instructors as your on-campus counterparts. In fact, if you are adjusting to the experience of independent learning or working with remote learning technology for the first time, online college may even be a little more challenging for you. For a few insights on how to manage this new experience, check out our 10 Tips for Adjusting to School Online.
Accreditation is especially important when it comes to online college. This is because the online education landscape is a mix of highly-reputable institutions and less-than-reputable for-profit schools. Accreditation gives you the power to differentiate between the two. Accreditation is a stamp of approval from an independent accrediting agency which indicates that a college or university is meeting standards of quality, credibility, and currency. School-wide accreditation falls into two major categories: regional and national accreditation. Regional accreditors generally hold jurisdiction only over schools in the states comprising their region, whereas national accreditors hold jurisdiction over schools in all states. Regional accreditation is widely regarded as a more rigorous standard of quality and credibility than national accreditation.
Attending a college or university which is not regionally accredited could limit your opportunities. When seeking an online education, we strongly recommend that students opt for regionally accredited schools. Regional accreditation ensures eligibility for federal loans and grants, ensures your college credits can be transferred between schools, and ensures that your degree credits can be accepted if you wish to earn an advanced degree.
As long as your online college degree is regionally accredited, you should have little difficulty transferring most of your credits or credentials to another regionally accredited undergraduate school. Every school carries its own standards and procedures for granting a transfer. In many cases, you will be required to navigate a bureaucracy in which some of your credits will be transferred and others will be jettisoned. However, provided that you have attended an online school with the proper regional accreditation, you should have plenty of options for transfer.
In most cases, as long you graduate from a well-regarded, regionally-accredited online college, prospective employers won't look sideways at your degree. In fact, unless you attend an exclusively online college or university, there will likely be no specific indicator on your degree, transcript or resume differentiating your school from its brick-and-mortar counterpart. This means that your employer will likely only differentiate between an online and in-person degree if you mention this distinction.
While some employers may express concern about making the adjustment from online education to in-person workplace collaboration, many other employers will view your online degree as evidence of valuable 21st Century professional skills such as independence, self-motivation, time management, and tech savvy.
If you are a student who thrives on the dynamic energy of in-person discussion, who requires the physical surroundings of a classroom to feel engaged, or who considers the social aspects of education to be of equal importance to the actual content of your courses, online education will require some adjustment.
While there is much that can be supplanted or simulated through the online medium, some students may find that there is nothing which can replace the conversation, collaboration, and motivation that occur in an actual classroom setting. As you make the adjustment to online education, one of the biggest challenges you will likely face is overcoming this difference in order to the get the most out of your classes. Fortunately, we've got some great Tips for Online Education Beginners.
The advantages of online classes are many. First and foremost, online courses give you the freedom and flexibility to attend class from anywhere that works for you, whether you're at home, in a coffee shop, or in a quiet conference room at work. In many cases, you'll also enjoy the convenience of asynchronous learning opportunities-educational experiences that you can complete on your own schedule. This may include pre-taped lectures, ongoing chat-board discussions, and 24/7 access to digital materials. And of course, just as there are some learners who prefer the energy of a live classroom, there are those who learn best when working in their own personal space, free from distractions. If this sounds like you, you might find the solitude of online learning to be a major advantage.
Whether you're just getting started on your college search, you're looking for survival tips on your way to a bachelor's degree, or you're preparing for the transition into grad school, we've got guides, how to's and tons of other valuable resources to keep you moving forward in your educational journey.