Top Influential Engineers Today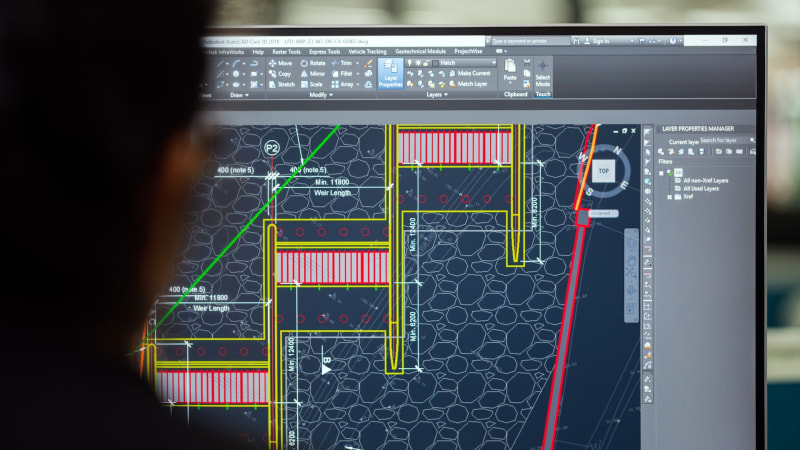 When you think about the types of jobs that will remain vital in the next century, engineers have to be near the top of the list. Engineers are the people who understand how everything works around us. They understand the combustion in your car engine, the proper approach and trajectory to land an orbiter on the moon, and how to program computers both inside and outside of our bodies to tell us what time it is, play us music, and help us live longer, more connected lives.
Engineering is much more than just building bridges and skyscrapers. Engineers are an integral part of the development of medical technologies such as devices insertable through small incisions, building suits to protect astronauts from solar radiation, and designing software to diagnose malignancy in AI-read scans. If you were to look around you right now, you will see electronics, furniture, lighting, flooring, and construction materials...all the product of engineering work.
Among the influential engineers on this list we have biomedical engineers who have saved patient lives with better medical technology and drug delivery systems, an engineer who worked to develop more cost-effective solar energy capture and storage techniques and engineers who are committed to developing low-energy, sustainable solutions for today's society. The technology that allows you to take such sharp photos with your digital camera? A visual engineer developed the means to shrink pixels and deliver much better photographic results. As you'll notice, the field of engineering is vast and includes everything from the study of architecture and design to the development of neural interfaces to the interdisciplinary connection with biology and the study of jellyfish to improve the field of fluid mechanics.
Interested in majoring in engineering? We have an in-depth look at some of the most in-demand careers for engineers in our Student's Guide to Engineering.
In what follows, we look at influential engineers over the last decade. Based on our ranking methodology, these individuals have significantly impacted the academic discipline of engineering within 2010-2020. Influence can be produced in a variety of ways. Some have had revolutionary ideas, some may have climbed by popularity, but academics all. Read more about our methodology.
Note: This isn't simply a list of the most influential engineers alive today. Here we are focused on the number of citations and web presence of scholars in the last 10 years. There are other highly influential scholars who simply haven't been cited and talked about as much in the last 10 years, whereas some new faces have been making a splash in the news, speaking events, and publishing, publishing, publishing. Our AI is time sensitive. To find some of the big names you might have expected to see here, we encourage you to use our dynamic ranking system and check influence over the past 20 and 50 years.
Top Influential Engineers
2010-2020
Want more? Discover influential engineers throughout history:
Of All Time | Last 50 Years | Last 20 Years | Black Engineers | Women Engineers
Honorable Mentions in Engineering