Top Influential Mathematicians Today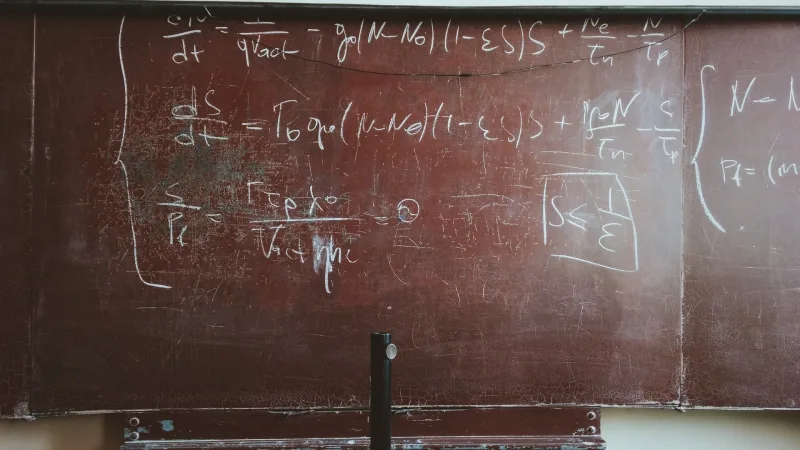 Mathematics is very old. In fact, it dates back to the cradle of civilization, emerging out of the early societies in Ancient Egypt and Sumeria (modern day Iraq). Like our natural languages, the development of mathematics probably started for practical reasons, like keeping track of inventory and taxes. Keeping track means counting (and measuring), and to a large extent, the study of math is still rooted in numbers. But math is so much more.
Considering a degree in mathematics? Visit Our Math Page, where you'll find the best math colleges and universities, career information, interviews with top mathematicians, influential scholars in the field of mathematics, great books, a history of the discipline, online math degrees, and more.
If you already have a bachelor's degree in mathematics and are wondering if pursuing an advanced degree in mathematics will help to advance your career, check out what you can do with a master's degree in mathematics.
Did you know that a degree in mathematics is a future-proof degree that can qualify you for an extremely wide range of jobs in a variety of high-growth industries? This degree can put you in a strong position to take on new roles necessitated by the rise in machine learning and AI-based technology.
Early Greek thinkers extended the Egyptian and Sumerian systems to the mathematics of shapes and places, with Euclid's geometry. The Scientific Revolution brought us systems for describing rates of change-the calculus, developed by Enlightenment geniuses like Isaac Newton and Gottfried Leibnitz. Today, we have string theory, knot theory, and the abstract analysis of multi-dimensional shapes that would seem bizarre to the ancients (and to non-mathematicians today).
Mathematics has continually expanded into more and more powerful and abstract areas of study. Professional mathematicians understandably specialize, and only a few truly great mathematicians can honestly be said to understand most of the field. Yet, in the end, mathematics remains counting. The study of numbers (and numerical treatments of structures, shapes, and changes) is one of the most powerful fields of study-one of the central discoveries of all of humankind-that has made possible modern science and technology, from abstract physics to the blueprints for an iPhone or automobile. Math runs the world. And in this list, we'll get introduced to the most influential-and brilliant-mathematicians in our modern world.
In what follows, we look at influential mathematicians over the last decade. Based on our ranking methodology, these individuals have significantly impacted the academic discipline of mathematics within 2010-2020. Influence can be produced in a variety of ways. Some have had revolutionary ideas, some may have climbed by popularity, but all are academicians primarily working in mathematics. Read more about our methodology.
Note: This isn't simply a list of the most influential mathematicians alive today. Here we are focused on the number of citations and web presence of scholars in the last 10 years. There are other highly influential scholars who simply haven't been cited and talked about as much in the last 10 years, whereas some new faces have been making a splash in the news, speaking events, and publishing, publishing, publishing. Our AI is time sensitive. To find some of the big names you might have expected to see here, we encourage you to use our dynamic ranking system and check influence over the past 20 and 50 years.
Top Influential Mathematicians
2010-2020
Want more? Discover influential mathematicians throughout history:
Of All Time | Last 50 Years | Last 20 Years | Black Mathematicians | Women Mathematicians
Note: The time-specific links above take you to rankings that dynamically change as our AI learns new things!
Honorable Mentions in Mathematics