Are you interested in an affordable online PhD doctorate degree, but hope to avoid the GRE? We rank the most affordable programs with no GRE.
Key Takeaways
Many graduate schools are changing their admissions process and eliminating the GRE requirement, especially encouraging if you are seeking a doctoral degree.


Contrary to common knowledge, online doctoral degree programs are very credible, something that is closely tied to the school's accreditation status.


It is possible to find an affordable online PhD doctoral degree program that doesn't require a GRE for admission.
Positions with the most leadership authority and the highest income are usually reserved for the most demanding careers. This is true for businesses, government agencies, and non-government organizations. These positions are often occupied by doctoral degree holders.
Earning a doctorate degree through an online PhD program is no mean feat. One must be financially, mentally, and physically ready to complete an online PhD. Thankfully, more and more online PhD doctorate degree programs no longer require a GRE as an admission requirement.
And even better, there a numerous top-ranked doctorate degree programs that not only do not require a GRE, but are also very affordable.
Featured Programs
The Online PhD: A Research-Oriented Doctorate Degree
The doctorate degree is the highest degree you can earn in most fields of study in the US. People who have earned this degree demonstrate a mastery of a specific area of study.
Students who complete an online doctoral degree must have researched a topic or subject thoroughly, conducted research and analysis, and provided a better solution and interpretation of the field.
Research doctorate programs are popularly known as Doctor of Philosophy (PhDs). Common doctorate degrees include:
Doctor of Arts (DA)
Doctor of Philosophy (PhD)
Doctor of Business Administration (DBA)
Doctor of Education (EdD)
Doctor of Theology (ThD)
Doctor of Public Health (DPH)
"Philosophy" here refers to the pursuit of knowledge and the concept of research, and not the actual subject of philosophy. A major component of this type of doctorate is the dissertation process.
Doctoral Student Dissertations
In most cases, the central component of your online PhD program will be the completion of your dissertation. After being accepted as an online PhD candidate, most doctorate students will develop an original research question.
This research question forms the basis of the dissertation—an ongoing project designed to address this research question through applied research. A doctoral student will work closely with an advisor or mentor, although much of the dissertation will be rooted in independent research. This is especially true for students pursuing an online PhD.
Upon completion of the written portion of the dissertation you will be expected to defend their findings. This "oral defense" will typically be conducted by a commission of professors and experts in your field. PhD candidates in some online degree programs may be able to conduct this defense via teleconferencing.
Bottom Line: The main component of affordable online doctorate degrees is the dissertation. It will be a central part of your online doctoral degree program.
Back to Top
Reasons to Earn a PhD Through an Affordable Online Doctorate Degree Program
These are the two major reasons doctoral students pursue a PhD in their field of choice:
Better Earning Potential and More Career Options
A doctorate opens more career opportunities in terms of higher salaries and better job positions. According to the US Census Bureau, the annual salary (average) of those with professional doctorates in the US is $152,703. This includes the annual salary of people holding professional degrees like lawyers (JD) and medical doctors (MD).
Build Expertise and Contribute
Enrolling in an online doctoral degree program provides you with the training and time to become an expert in a specific subject matter. Think of earning your doctorate degree as a way to build a deeper specialization that can jumpstart your plan to make original contributions.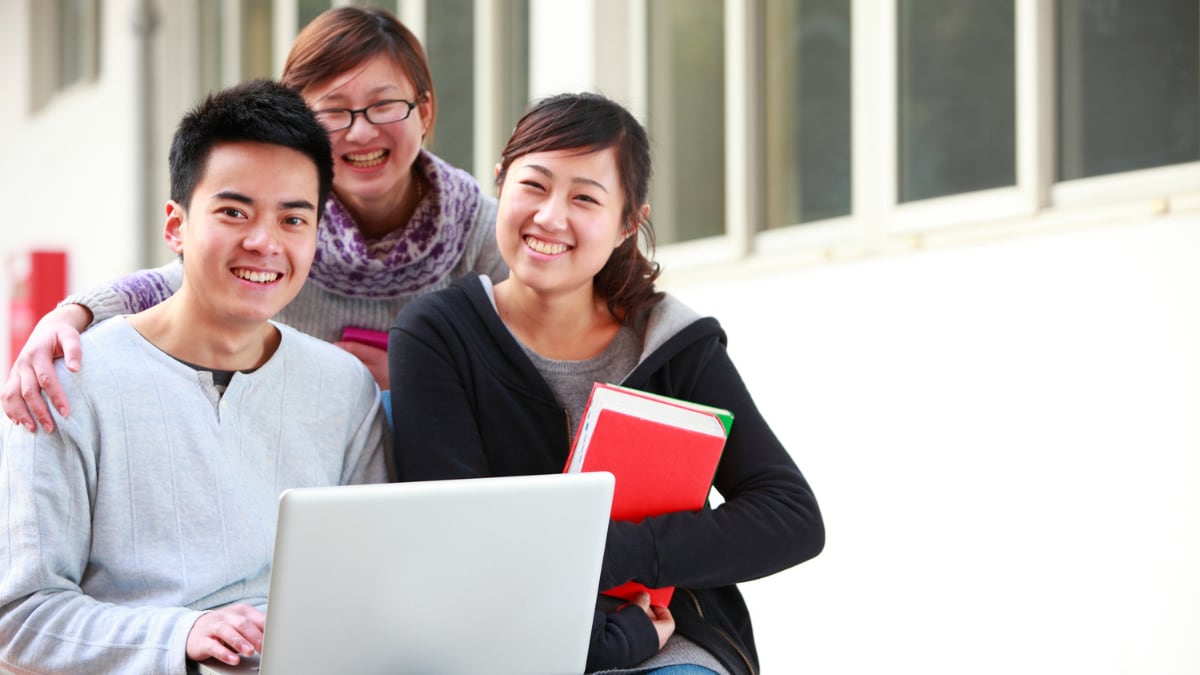 Back to Top
Why the GRE May NOT be Necessary in Graduate School
Today, many schools no longer require GRE test scores. Why are graduate schools dropping GRE test scores from their admission standards? What's the reason behind this change in online PhD programs?
Limited connection between GRE Test Score and Success
The GRE score is not a feasible success predictor because any student can just retake the test several times to get a better score. The qualifying GRE score for admission also changed in most schools to show the changing expectations of graduate students.
When assessing whether students of online doctorate programs qualify or not, other factors like letters of recommendation, undergraduate grades, and research experience are considered.
Inapplicable to field of study
The field of study in many doctoral programs plays a role in why GRE test scores are no longer necessary. The average score by major and school widely differ based on the student's interests.
The better news is, some of today's best schools with the most affordable online doctorate degrees are rolling out the no-GRE policy!
Back to Top
How can I make an online PhD degree program as affordable as possible?
A growing number of highly reputable universities have hybrid or fully online doctorate degrees. These programs are perfect for busy graduate students trying to manage their time and balancing coursework, career, and family demands. This makes an affordable online PhD programs especially attractive.
Luckily, there are several ways to ensure that online doctorate degrees are as affordable as possible.
In-state Tuition
Many affordable PhD online doctoral programs may charge a higher tuition rate for non-state residents, but there are affordable online doctoral programs that charge a flat tuition rate regardless of graduate student state residency.
Other Expenses
Earning an online PhD as opposed to a traditional on-campus doctorate degree makes it possible to save money on expenses like housing, transportation, and certain campus fees.
Continue Working
Online PhD doctoral programs also make it possible to continue working in your field, which means you can complete your degree program while still earning a living. This can ultimately reduce your dependence on student loan debt.
Financial Aid
If affordability is a particular concern, and it is making you reluctant to pursue a PhD online doctoral degree program, you may be able to take advantage of financial aid, including grants, scholarships, and loans.
For more information on financial aid, visit the Federal Student Aid website. It is especially important that you choose an online program that is accredited in order to qualify for financial aid.
Assistantships
Many schools offering an online PhD also have assistantship opportunities for their graduate students. Assistantships may give teaching opportunities in exchange for tuition waivers and a stipend. Each school is different, so you will need to check into the online doctorate degree program you are interested in.
Bottom Line: Affordable online PhD degree programs are possible when you factor in things like in-state tuition, financial aid, grants, and assistantships.
Back to Top
The Most Affordable No GRE Online PhD Degree Programs