The best earth sciences liberal arts colleges are those with rich histories of influence, proven through the work produced by the program's faculty and alumni. Beyond demonstrating scholarly impact in the field, the best earth sciences degree programs maximize your opportunities to interact with outstanding earth sciences faculty.
Top 10 Liberal Arts Colleges Earth Sciences Programs
Key Takeaways
Earth science is a broad field, but this is a great major, especially for those who dream of making a positive impact. The versatility of this major allows students to contribute to the advances in alternative energies, sustainability, agriculture, environmental conservation, and food production, among others.
There are different specialties within Earth science, and most likely, students will complete a set of core courses in STEM-related subject areas. Aside from the highly specialized electives, students should also take common courses to supplement their knowledge in the field.
Because of the many fields of specialization within Earth science, students also have a wide selection of career paths.
A bachelor's degree in earth sciences is an excellent starting point for a career in meteorology, environmental conservation, renewable energy, and many other innovative fields. As an earth sciences major, you'll study the Earth, its atmosphere, the materials and substances that compose them, and the processes that produce weather patterns, climate shifts, geological events, and more.
Your earth sciences degree will incorporate four primary sub-disciplines—geology, meteorology, oceanography, and astronomy, as well as foundational courses in subjects such as mineralogy, climatology, hydrology, paleontology, agriculture, conservation, and preservation.
The best schools for earth sciences are those which are regionally accredited, which offer a full array of earth sciences concentrations, and which give you the chance to work with the best and most influential professors and classmates.
Bottom Line: Earth science is a very broad field that has numerous concentrations. Earning a degree in Earth science from a liberal arts college can open a number of career opportunities for graduates.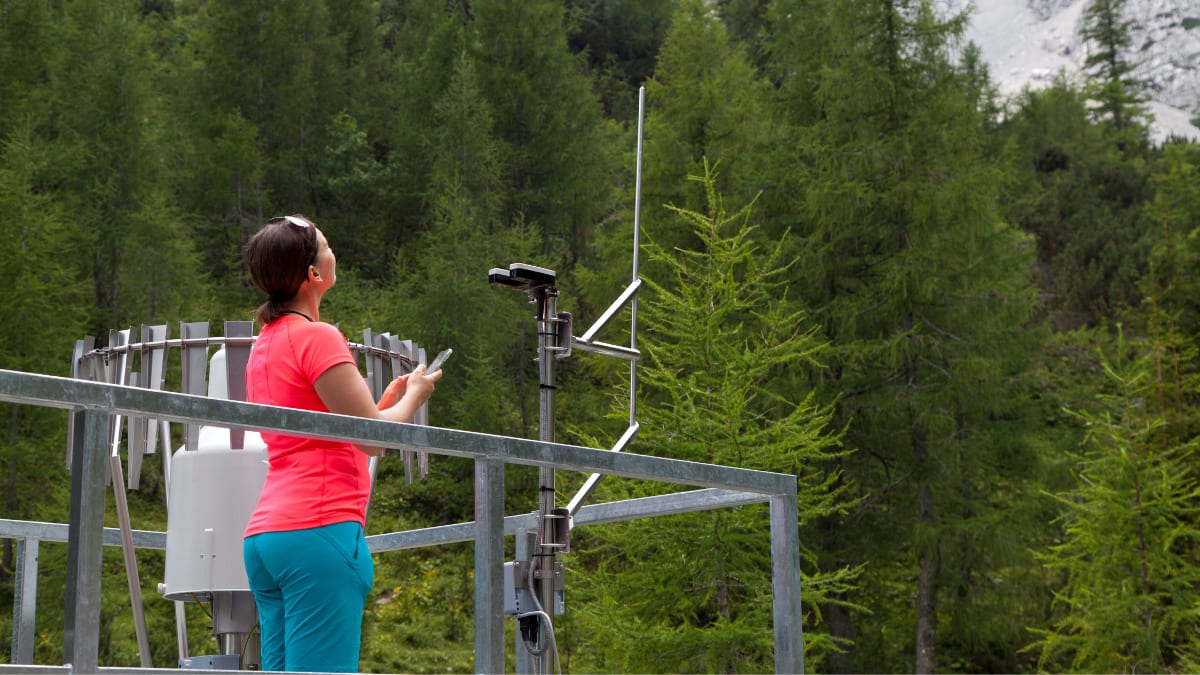 Featured Programs
Frequently Asked Questions About Earth Science Bachelor's Degrees
Related: How to Major in Earth Sciences
Earth scientists are professionals who study natural hazards, groundwater, climate, and environmental change, oceans, lakes, volcanoes, earthquakes, minerals, fossils, tectonics, sediments, rocks, and soils—basically the Earth itself. These scientists explore and study the active processes on our planet from its origin to today.
The Branches of Earth Science
There are numerous concentrations within the field of Earth science, but generally speaking, all branches of earth science are connected. Here are some of the major branches of Earth science.
Also known as Earth science or geoscience, geology studies the structure, dynamics, and evolution of the Earth and its natural energy and mineral resources. This field explores the means that shaped the Earth some 4500 million years ago.
This field applies geology, chemistry, biology, meteorology, and other sciences to study the ocean. This field is especially important today as pollution, climate change, and other factors threaten the ocean and its marine life. There are many branches of oceanography, including:
Physical oceanography studies water movements like ocean currents and waves
Marine geology studies structures and solid earth rocks in ocean basins
Chemical oceanography studies the natural elements in the ocean and is concerned with where carbon dioxide goes into the oceans
Contrary to popular belief, meteorologists do not study meteors—but the atmosphere, the thin layer of gas surrounding the Earth. Meteorology includes the study of clouds, weather patterns, tornadoes, and hurricanes. With the use of satellites and radars, meteorologists work on forecasting or predicting the weather. Climatologists also study the Earth's atmosphere and how climate will change in response to global warming.
Environmental Science
Environmental scientists study people's effects on the environment, including landscape, water, atmosphere, and living things. Those seeking to pursue careers in this field ask questions about how Earth's systems are changing because of human actions and predict what changes will come in the future.
Astronomy
It is the study of outer space and other physical bodies beyond Earth. Astronomers usually use a telescope to see things far beyond what our human eye can see. These professionals help design satellites or spacecraft that travel into space and send information about faraway places.
Reasons to Study Earth Science at a Liberal Arts College
There are many reasons to dive into the broad field of Earth science, but here are some of the top reasons:
If you love doing experiments in laboratories, Earth science provides you with a lot of opportunities to gain hands-on experience working on real-life challenges.
If you love science of all kinds, obtaining a degree in earth science allows you to further hone and complement your knowledge in chemistry, physics, biology, and math with that of geology and mineralogy.
If you love the outdoors, studying earth science allows you to do fieldwork in the environment you enjoy.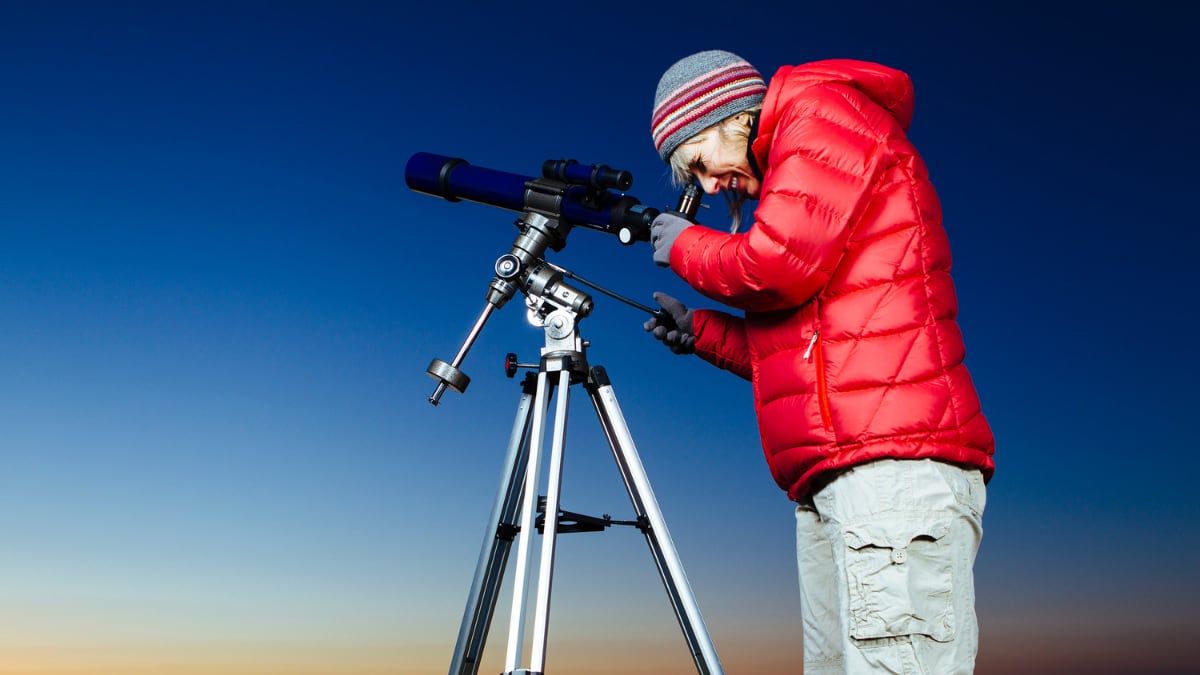 What courses will I take as an Earth sciences major at a liberal arts college?
Earth science is a general term for various science fields that relate to the planet Earth. It is simply a branch of planetary science. Think of it as the 'owner's manual' for the planet.
In classes in Earth science, you will generally learn the nature of science and its application to Earth processes. You will learn about how the different parts of the Earth are interrelated.
Topics for classes in Earth science include:
Rocks and minerals
Earthquakes and faults
Plate tectonics
Landslides
Volcanoes
Floods and other natural disasters
Natural resources and ore deposits
Coasts and oceans
The weather and the atmosphere
The Earth's climate and climate change
The Earth's place in the solar system and the universe
Key Point: Earning a degree in Earth science at a liberal arts college will also mean that you will be taking classes that will broaden your scope of learning. Students don't focus only on STEM courses, but liberal arts courses as well.
Earth science classes are not dry and boring at all! They are filled with theoretical data. Instead, you will be learning more about what is surrounding you and what is affecting you—from the latest pollution to earthquakes and even the gas price.
Students also use geography, chemistry, physics, mathematics, and chronology tools to understand how the Earth system works and evolves.
If you think a research university may be a better fit for you, see our ranking of the best research universities for a bachelor's in earth sciences.
Best Liberal Arts Colleges for Earth Sciences Degree
Other Rankings

What is Claremont McKenna College known for?

Claremont McKenna College's faculty and alumni have been influential in:

Most Influential Alumni

Claremont McKenna College Interdisciplinary Earth Sciences Major Concentrations:

Environment, Economics & Politics (EEP)
Economics-Engineering
Neuroscience (Behavioral, Cognitive, and Philosophy Tracks)
Science Management (Natural Science Tracks)

Source

Other Rankings

What is California Polytechnic State University, San Luis Obispo known for?

California Polytechnic State University, San Luis Obispo's faculty and alumni have been influential in:

Most Influential Alumni

Cal Poly Earth Sciences Majors:

BS in Environmental Earth & Soil Sciences
BS in Environmental Management & Protection
BS in Forest & Fire Sciences

Source

Other Rankings

What is Colorado College known for?

Colorado College's faculty and alumni have been influential in:

Most Influential Alumni

Colorado College Earth Sciences Majors:

Geology
Environmental Studies

Source

Other Rankings

What is Pitzer College known for?

Pitzer College's faculty and alumni have been influential in:

Most Influential Alumni

Pitzer College Earth Sciences Major:

Pitzer College Earth Sciences Major Tracks:

Environment and Society
Environmental Policy
Sustainability and the Built Environment
Environmental Science

Source

Other Rankings

What is United States Coast Guard Academy known for?

United States Coast Guard Academy's faculty and alumni have been influential in:

Most Influential Alumni

USCGA Earth Sciences Major:

Marine and Environmental Sciences

USCGA Earth Sciences Major Specializations:

Environmental Science
Marine Science
Marine Environmental Physics

Source




Other Rankings

What is Macalester College known for?

Macalester College's faculty and alumni have been influential in:

Most Influential Alumni

Macalester College Earth Sciences Majors:

Environmental Studies
Geology

Source

Other Rankings

What is Bates College known for?

Bates College's faculty and alumni have been influential in:

Most Influential Alumni

Bates College Earth Sciences Major Concentrations:

Earth and Climate Sciences
Geology

Source

Other Rankings

What is Colby College known for?

Colby College's faculty and alumni have been influential in:

Most Influential Alumni

Colby College Earth Sciences Majors:

Environmental Studies
Geology

Source

Other Rankings

What is Washington and Lee University known for?

Washington and Lee University's faculty and alumni have been influential in:

Most Influential Alumni

W&L Earth Sciences Majors:

Source

What is Hamilton College known for?

Hamilton College's faculty and alumni have been influential in:

Most Influential Alumni

Hamilton College Earth Sciences Majors:

Environmental Studies
Geoarchaeology
Geosciences

Source

Other Rankings

What is Bucknell University known for?

Bucknell University's faculty and alumni have been influential in:

Most Influential Alumni

Bucknell University Earth Sciences Majors:

BA or BS in Geology
BA or BS in Environmental Geosciences

Source

What is Scripps College known for?

Scripps College's faculty and alumni have been influential in:

Most Influential Alumni

Scripps College Earth Sciences Majors:

Environment, Economics, and Politics
Environmental Analysis

Source
The Best Earth Sciences Schools in Your State
Back to Top
Learn More About Earth Sciences
If you want to know more about Earth sciences, then check out our related content: